New USDOT Policy: "Safer People, Safer Streets"!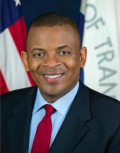 "At the U.S. Department of Transportation, we believe that everyone should have the choice to safely take advantage of these healthy and economical transportation options. Walking and biking are not just lifestyle choices. They complete our transport system and are the first and last leg of almost every trip."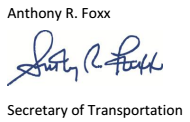 Three WalkBoston staff members were on hand at the ProWalk ProBike ProPlace Conference in Pittsburgh last week when Secretary Foxx announced a new USDOT policy to improve pedestrian and bicycle safety. The Boston area walk assessment pilot mentioned (one of only three pilots nationwide) was led by WalkBoston!

We are excited that USDOT is paying more attention to this issue and will be advising and lending support to partners nationwide as every state conducts walk audits through this new program.

More Info:

Read the USDOT Press Release

Read the " Safer People, Safer Streets" Program Summary (PDF)
---
Three Very Important Public Meetings on Sept. 18!



This Thursday evening is packed with public meetings about projects that will have long term implications for the Greater Boston area. Staff members from WalkBoston will be at all three, and we hope to see you there as well. More info about each meeting can be found at the link in each title.

1.BSA Charette (4PM) & Allston I-90 MassDOT Public Meeting (6:30PM)
Jackson Mann Community Center, Theater Room, 500 Cambridge Street, Allston

The Boston Society of Architects has launched a new program designed to engage local architects in thinking about the Allston I-90 Interchange (Beacon Yards).

Two interdisciplinary teams will each produce a draft comprehensive plan for the Beacon Yards site that fully leverages the city building opportunities of the proposed interchange realignment. This forum will immediately precede the MassDOT public meeting for Allston / I-90.

2. South Boston Waterfront Sustainable Transportation Plan (6PM)
District Hall, 75 Northern Avenue, Boston

Infrastructure planning begun more than 30 years ago has spurred private sector investment and
redevelopment in the South Boston Waterfront. Growth in tourism, commerce and residents has led to congestion and mobility challenges. The City of Boston, MassPort, the MBTA and the Mass. Convention Center Authority have joined together to develop a new South Boston Waterfront
Sustainable Transportation Plan.

WalkBoston supporters will be especially interested in pedestrian planning for the district which will be very important to meeting transportation demands.
3. Draft Resource Management Plan for the Charles River Esplanade - New Basin (7PM)
Shriners Hospital for Children Auditorium, 51 Blossom Street, Boston

We were pleased when the Charles River Basin Connectivity Study was conducted; now, how will it be used to prioritize upgrades on the Charles River Paths, which are an integral part of the region's transportation network?
---
"Row It Forward" at Assembly Row to help W
alkBoston!
Have you been interested in checking out the Orange Line's new Assembly Station since it opened earlier this September? We've got a great reason to do it this weekend: you can help WalkBoston at the same time! See below for more details. Make sure to check out DCR's newly designed park along the Mystic River while you are there - it is a beautiful place for a walk or a run!




More info:

"The Lessons Behind Somerville's New T Stop" - CommonWealth Magazine
Can't make it this weekend, but have a Twitter account?
Click to Retweet this Tweet & WalkBoston will receive bonus points.
---
Circle The City Is Back! "Open Streets, Open World"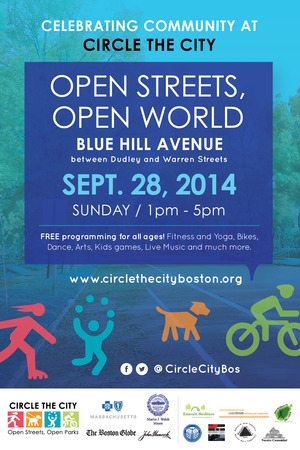 On September 28th, Blue Hill Avenue in Dorchester will be closed to cars and open to people.

From

1-5 PM

, Blue Hill Ave between Grove Hall and Dudley Common transforms into a car-free, open park dedicated to wellness, culture, fitness, social justice, economic development and community collaboration. Last year saw 6000 attendees, and this year, organizers hope to double that number!

Circle The City will have a festival-like atmosphere featuring safe, car-free public space to walk, bike, roll and dance.
Who will benefit? Everyone! Circle The City offers free and fun space for physical activity and community gathering to all residents and visitors to Boston, and creates improved accessibility to parks and open space.
Find out more or sign up to volunteer at:
http://circlethecityboston.org/
---
Thank you to our corporate sponsors:
Racewalkers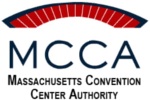 Striders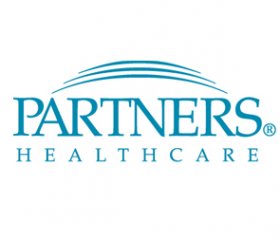 Strollers
Boston Society of Architects
DLA Piper
Eastern Bank
Epsilon Associates
Fay, Spofford & Thorndike
Goody, Clancy & Associates
Goulston & Storrs
Howard/Stein-Hudson Associates
HMFH Architects
HNTB
HYM Investments
MassDevelopment
Microsoft NERD Center
Millennium Partners
New Balance
NStar
Plymouth Rock
Sasaki
Stantec
TEC Engineering
The Collaborative
Toole Design Group
TranSystems
Vanasse Hangen Brustlin
Zipcar
---
See past enewsletters at www.walkboston.org/enewsletters