What Makes A Good Pedestrian Environment?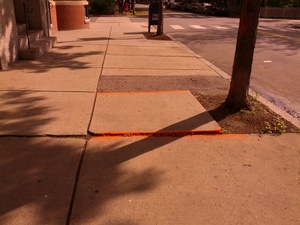 What makes for a good pedestrian environment? In the photo on the right, you can see that Cambridge is marking sections of sidewalk that are uneven in order to warn pedestrians and then fix the sidewalks.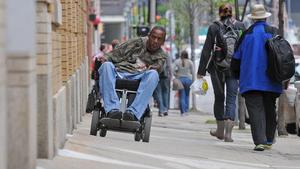 On Summer St. in Boston, the city has announced plans to fix the sloped sidewalks, which includes raising the sidewalk and widening it from 7 feet to 10 feet in order to fix the cross slope issue which can be seen in the photo on the left.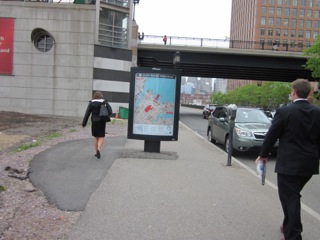 A WalkBoston supporter sent us this picture from another South Boston location not far from Summer St. This is NOT the intended definition of a bump out, and we hope that fixing this impediment will be part of the overhaul near the Convention Center.

Further Reading: BRA plans $5M sidewalk overhaul

---
Walking Safety Is One Part of the Boston School Transportation Puzzle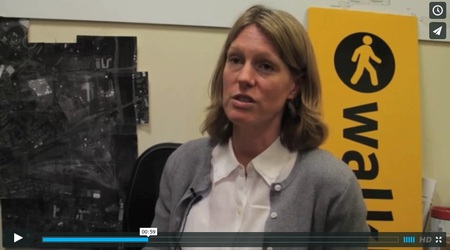 WalkBoston is helping Boston Public Schools (BPS) and Boston Transportation Department improve pedestrian routes for students from transit stops to schools. As BPS makes a transition of middle school students from yellow bus service to traveling on the MBTA, WalkBoston and the MA Safe Routes To School program have been conducting assessments of the pedestrian infrastructure between MBTA stations and bus stops and both K-8 and middle schools. BTD and BPS are prioritizing improvements based on these assessments.

BPS has launched a community engagement tool as part of the transition. Make sure to look for WalkBoston Program Director Stacey Beuttell in the video!
https://communityplanit.org/bpsdot/
Further Reading:
BPS On The T
---
Seniors & Teens Working Together on Ped Safety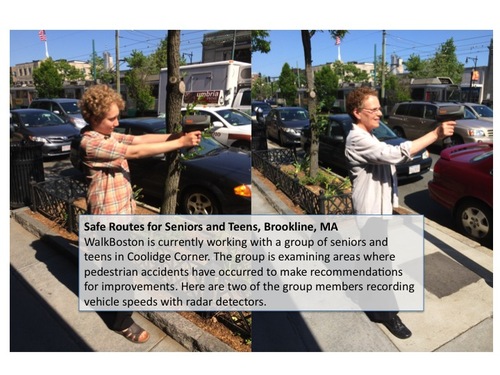 WalkBoston is working with an intergenerational group of seniors and teens in Brookline, MA on pedestrian safety measures. As detailed in Smart Growth America's Dangerous By Design Report, children under 16 and adults aged 65 or older are disproportionately at risk of traffic-related fatalities while walking. By bringing the two groups together we hope to forge a strong local voice for pedestrians and build new community connections.

In addition to Brookline, WalkBoston has projects underway or beginning in Fall River, Gloucester and Weymouth to address safe walking for seniors.

Further Reading: Weymouth Plans Safe Routes for Seniors (June 6, 2014)
---
Important to Keep Gas Tax Indexed to Inflation



Years of neglect have degraded the quality of our roads and bridges. According to the American Society of Civil Engineers, more than half of all bridges in Massachusetts are in need of repair.
In January 2014 alone, the Massachusetts Department of Transportation received reports of 782 potholes. For the safety of our residents, we need to fix our roads and bridges now. However, there have been insufficient revenues to keep our infrastructure safe and in a state of good repair.

Until the Transportation Finance Act of 2013, the gas tax had not been raised in Massachusetts in more than twenty years, causing erosion of transportation funding. In 2013 the legislature increased the gas tax by 3 cents per gallon, and indexed it to inflation. As important as the 3 cent increase is to filling the transportation funding gap, the indexing has a much larger impact over time. It is likely that a question will qualify for the November ballot seeking to repeal the indexing of the gas tax. This ballot question threatens the funding needed to maintain our transportation system. We'll be sharing more information in the coming weeks and months to keep you informed. Learn more from T4MA and support the continuation of indexing of the gas tax to inflation.
---
Thank you to our corporate sponsors:
Racewalkers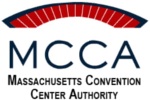 Striders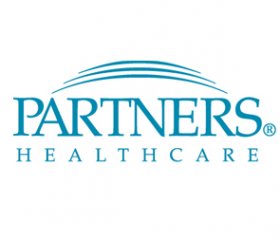 Strollers
Boston Society of Architects
DLA Piper
Eastern Bank
Epsilon Associates
Fay, Spofford & Thorndike
Goody, Clancy & Associates
Goulston & Storrs
Howard/Stein-Hudson Associates
HMFH Architects
HNTB
HYM Investments
MassDevelopment
Microsoft NERD Center
Millennium Partners
New Balance
NStar
Plymouth Rock
Sasaki
Stantec
TEC Engineering
The Collaborative
Toole Design Group
TranSystems
Vanasse Hangen Brustlin
Zipcar
---
See past enewsletters at www.walkboston.org/enewsletters