DPH Commissioner Cheryl Bartlett highlights 'Mass in Motion' Program at Bike/Walk Summit on Beacon Hill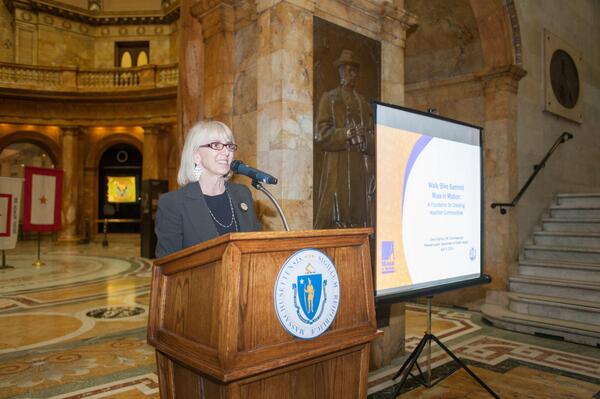 Thanks to DPH Commissioner Cheryl Bartlett for joining WalkBoston and MassBike yesterday to present "Mass in Motion: A Foundation for Creating Healthier Communities."
Mass in Motion is a statewide program that promotes active living and healthy eating in the places people live, learn, work and play. MassBike and WalkBoston have both been working alongside Mass in Motion coordinators in the 52 Mass in Motion communities to get more people walking and biking.

Mass in Motion is funded through a unique partnership of DPH, five major health foundations, and, most importantly, the U.S. Centers for Disease Control's Community Transformation Grant Program (CTG). The CTG program was scheduled to continue until September 2016, but instead will end this September after being defunded by the US Congress. This loss of funding will leave many communities and organizations without the resources to continue working for more active transportation and healthier food options. WalkBoston and MassBike will work with DPH and many other public and nonprofit partners to find ways to continue this important and successful program.

Summit participants met with their legislators to discuss Mass in Motion along with other legislative and funding priorities. Here is a full list of handouts that were included in yesterday's participant folders:

HANDOUT: Vulnerable Road Users, Senate 1639 & Bike Lane Protection Bill, Senate 1640
HANDOUT: Funding for Healthy Transportation Options (Mass in Motion)
HANDOUT: Gas Tax Indexing is Necessary for Meeting Mode Shift Goals
HANDOUT: A More Robust DCR
If you want to reach out to your legislators about any of these issues,
you can find detailed contact information for your Representative / Senator here: http://www.wheredoivotema.com/bal/myelectioninfo.aspx

Please contact Brendan with any questions or suggestions for next year's Summit.
---
The MassDOT Project for MassPike/I-90 That You Know Nothing About (Yet) - First Public Meeting on April 10th
---
WalkBoston at Sustainable Communities Conference

WalkBoston Program Director Stacey Beuttell will be presenting at this year's Massachusetts Sustainable Communities Conference at UMass Lowell on Ap
ril 17th, as part of a panel on "Sustainability & Mobility: Choices for modes of travel are expanding to meet local interests on campuses & in communities." Discounted registration available for students.
---
Walk with Mayor Walsh and WalkBoston in Dudley Square!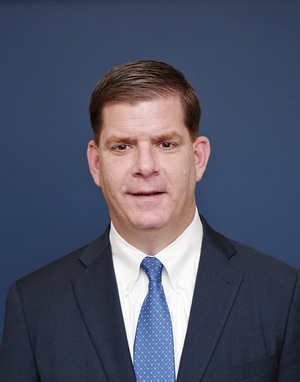 We hope you'll join us on Thursday, May 8th for the WalkBoston Annual Walk from 5 - 7 PM, starting & ending at Hibernian Hall (184 Dudley Street, Boston, MA 02119). Registration is free; sign up now!
Co-hosted by WalkBoston and: ACE, Boston Housing Authority, Discover Roxbury, Dudley Square Main Streets, Dudley Square Neighborhood Initiative, Madison Park Development Corporation, Nuestra Communidad.
Boston Mayor Martin J. Walsh will be joining us!

Racewalkers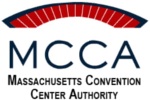 Striders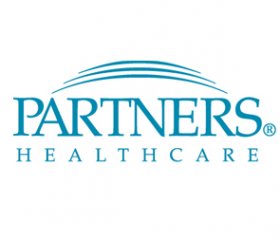 Strollers
Boston Society of Architects
DLA Piper
Eastern Bank
Epsilon Associates
Fay, Spofford & Thorndike
Goody, Clancy & Associates
Goulston & Storrs
Howard/Stein-Hudson Associates
HMFH Architects
HNTB
HYM Investments
MassDevelopment
Microsoft NERD Center
Millennium Partners
New Balance
NStar
Plymouth Rock
Sasaki
Stantec
TEC Engineering
The Collaborative
Toole Design Group
TranSystems
Vanasse Hangen Brustlin
Zipcar
---
See past enewsletters at www.walkboston.org/enewsletters