WalkBoston Working with MassDOT on Pedestrian Safety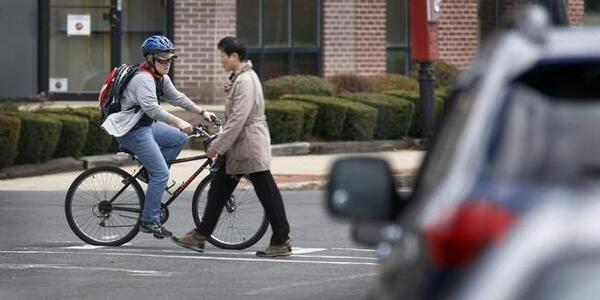 Massachusetts Department of Transportation (MassDOT) has announced a new Bicycle and Pedestrian Safety Awareness and Enforcement Program. This initiative marks the first time Massachusetts has targeted federal highway safety funding specifically for bicyclist and pedestrian safety.

"Now we're looking less at just vehicles and trains, and we're thinking about how do we move people in every way," MassDOT Secretary and CEO Richard A. Davey said. "That's becoming more and more a part of the drinking water, and it's becoming part of our DNA as a department."

The program will include a comprehensive awareness campaign targeted at all motorists, pedestrians and bicyclists in 12 pilot communities. Outreach will be provided about changes in transportation infrastructure and policy, such as the introduction of sharrows, bike boxes, bike lanes, and pedestrian countdowns. Police and local officials will distribute "Sharing the Road" guides, along with additional training materials developed by the state Department of Public Health working with MassBike and WalkBoston.

Feedback from the program will allow for identification of infrastructure improvements that are needed to improve safe travel for all modes in each community. MassDOT will assist local communities to make the infrastructure improvements in future years.
The 12 communities participating in the program this year include Brockton, Cambridge, Fall River, Haverhill, Lynn, New Bedford, Newton, Pittsfield, Quincy, Salem, Somerville & Watertown.
Further info:
Release: MassDOT Announces Bicycle and Pedestrian Safety Awareness and Enforcement Program
Boston Globe: "In a first, highway safety grant program focuses on bikes and pedestrians"
The Daily Free Press: "MassDOT launches biker safety program"
Patriot Ledger: "Quincy receiving grant to improve bike and pedestrian safety"
---
THANK YOU to all our Dudley Square Walkers and to Mayor Martin Walsh, Councillor Tito Jackson and all our other speakers!

Thank you to the over 175 people that joined us for the May 8th walk in Dudley Square. We had beautiful weather, and were happy that so many community groups, supporters, and city officials were able to come together and see the exciting development happening in the Square.
See our Storify recap, which includes pictures taken by Carla Osberg Photography on our Flickr page as well as by walkers using the hashtag #DudleyWalkBOS on Twitter during the walk!
---
Blind man walking (and running)!
The following article was featured in our Spring 2014 Newsletter.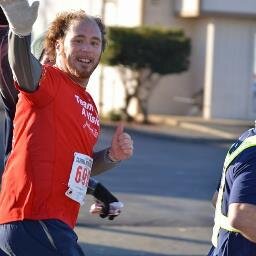 Kyle Robidoux is the Director of Volunteer & Support Group Services at the Mass. Assoc. for the Blind & Visually Impaired.

I walk everywhere. As a marathoner, I also run all throughout Boston and neighboring cities.

I'm also legally blind so walking, along with public transit, is my main mode of transportation. Therefore, walkability is very important to me and my family.

The walkability of the city and its public infrastructure impacts me every day. It impacts where I walk, how quickly I can get to where I need to be, and most importantly how safely I can get there.

As someone with low vision (I have very restricted central vision, similar to looking through a toilet paper roll), I rely on sidewalks, curb cuts and ramps, and crosswalks to get me safely to where I need to be. I use a white cane most of the time so the quality of sidewalks and streets is very important.

Continue Reading
---
NYTimes: "De Blasio Looks Toward Sweden for Road Safety"
"...the country's rate of fatalities has been whittled down to an international low..."
While Sweden's population — more than 9.5 million — is only slightly larger than New York's, the country has imposed sweeping reforms involving road construction, pedestrian protections and other policies with relatively little conflict. The Swedish Parliament adopted Vision Zero in 1997 as the national foundation for all road safety operations, heeding the calls of transportation planners who warned that the country's traffic strategy was ill equipped for the next century.

The result has been a sort of social contract between state and citizen: If residents follow the most basic traffic laws, engineers can design roads to guard against all fatalities. "You should be able to make mistakes," said Lars Darin, a senior official with the Swedish Transport Administration, "without being punished by death."

Read the full article
---
Recent WalkBoston Comment Letters: Landmark Center (Fenway), Silver Line Gateway (Chelsea), Beacon Street (Somerville)



WalkBoston reviews selected development and transportation projects, focusing on those that are proposed in locations of particular importance to pedestrians or will have impacts on a large number of existing (or future) pedestrians. Our written comments are submitted to the appropriate public agencies. PDF versions of each letter are also available on our site.

May 9: Landmark Center - MEPA #15183

May 9: Silver Line Gateway Proposal - MEPA #15124

May 13: Beacon Street Multimodal Improvements and Streetscape Enhancement in Somerville, MA
---
Thank you to our corporate sponsors:
Racewalkers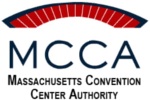 Striders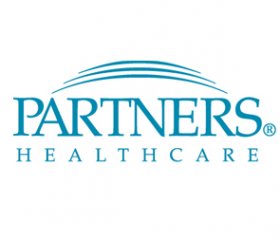 Strollers
Boston Society of Architects
DLA Piper
Eastern Bank
Epsilon Associates
Fay, Spofford & Thorndike
Goody, Clancy & Associates
Goulston & Storrs
Howard/Stein-Hudson Associates
HMFH Architects
HNTB
HYM Investments
MassDevelopment
Microsoft NERD Center
Millennium Partners
New Balance
NStar
Plymouth Rock
Sasaki
Stantec
TEC Engineering
The Collaborative
Toole Design Group
TranSystems
Vanasse Hangen Brustlin
Zipcar
---
See past enewsletters at www.walkboston.org/enewsletters