Boston Metro Area Ranked Least Dangerous In The Nation In Safety For Pedestrians: Now, Let's Build On That.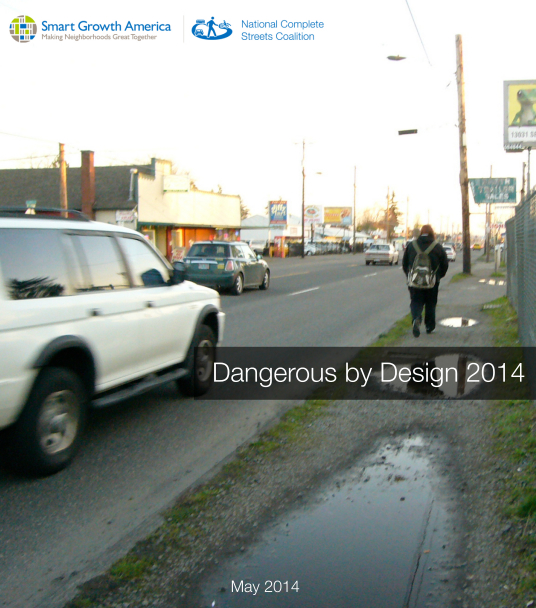 By now, you've probably seen a number of articles about the Smart Growth America / National Complete Streets Coalition "Dangerous by Design 2014" [PDF] report, that ranked the Boston metro area the safest out of the 51 metro areas examined. This is good news and shows that our work is paying off, along with the work of the City of Boston, the Commonwealth and a number of Boston area municipalities.

But, we still have a lot of work ahead:
The last decade has seen 476 pedestrians killed on Boston area roads, representing almost 20% of all traffic fatalities,
Almost 7,000 pedestrians were injured during that time,
34 child pedestrians died

in MA from 2003 - 2010.
These numbers keep us focused on a future where our streets are safe for everyone. Continuing to invest resources in making our streets safe for all users is key to ending these preventable deaths.
Please tell USDOT to get serious about pedestrian safety.

Further reading:

Dangerous by Design 2014 Report Map of Pedestrian Fatalities, 2003-2012

Press Release: Boston Metro Area Ranked Least Dangerous In The Nation In Safety for Pedestrians
WBUR: Boston Is Safest Metro Region For Pedestrians, Report Finds
Boston.com: Boston Area Named Safest Place for Pedestrians in US
BostInno: If You Love Walking to Work & Everywhere Else, Live in Boston
Boston Magazine: Boston's Small, Winding Streets Are Good for Something: Pedestrian Safety
MassLive: Study: Greater Boston area rated safest place for pedestrians in United States
---
Action Alert: Tell USDOT to Get Serious About Ped Safety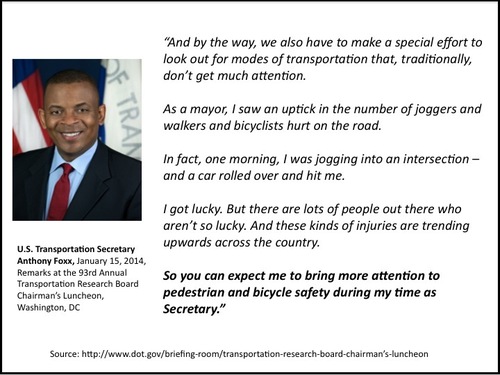 Under the US Department of Transportation's (USDOT) current draft regulations, states won't
be required to distinguish between different roadway users ("motorized" and "non-motorized"
users in agency language). That makes for a one-size-fits-all approach, with no room for targeted strategies to improve safety for pedestrians.
Non-motorized fatalities represent 14 - 16 % of national traffic deaths — up from 12 % just a few years ago
— an alarming trend hidden in the overall decrease of traffic fatalities.
Until June 9, 2014 USDOT is accepting comments on its current draft of these rules.
Remind Secretary Foxx that not everyone gets lucky like he did (see his quote above)!
Or, write about the issue in your own words and send a letter to:
U.S. Department of Transportation
M-30, West Building Ground Floor, Room W12-140
1200 New Jersey Avenue SE
---
Moving MA Forward: A Gubernatorial Forum on Transportation & Smart Growth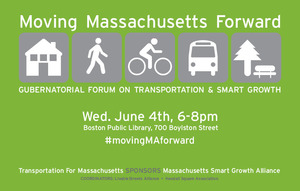 On June 4th from 6-8PM at the Boston Public Library, find out where the Massachusetts Gubernatorial Candidates stand on issues of transportation and smart growth!

The forum is sponsored by Transportation for Massachusetts (WalkBoston is an active member!) and Massachusetts Smart Growth Alliance.

Moderators Paul McMorrow, Associate Editor at Commonwealth Magazine, and Doug Foy, CEO of Serrafix, will keep the forum dynamic, lively, and informative.



Hear from the future governor of Massachusetts and let all the candidates know you care about transportation & smart growth.

RSVP today!
---
Recent WalkBoston Comment Letters: Clipper City Rail Trail (Newburyport), Bruce Freeman Trail (Acton), USDOT Performance Measures



WalkBoston reviews selected development and transportation projects, focusing on those that are proposed in locations of particular importance to pedestrians or will have impacts on a large number of existing (or future) pedestrians. Our written comments are submitted to the appropriate public agencies. PDF versions of each letter are also available on our site.

May 12: Clipper City Rail Trail

May 12: Bruce Freeman Rail Trail

May 14: USDOT Performance Measures
---
Thank you to our corporate sponsors:
Racewalkers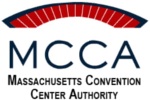 Striders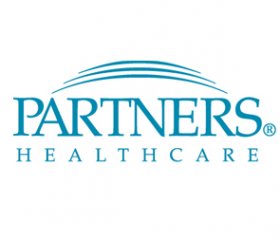 Strollers
Boston Society of Architects
DLA Piper
Eastern Bank
Epsilon Associates
Fay, Spofford & Thorndike
Goody, Clancy & Associates
Goulston & Storrs
Howard/Stein-Hudson Associates
HMFH Architects
HNTB
HYM Investments
MassDevelopment
Microsoft NERD Center
Millennium Partners
New Balance
NStar
Plymouth Rock
Sasaki
Stantec
TEC Engineering
The Collaborative
Toole Design Group
TranSystems
Vanasse Hangen Brustlin
Zipcar
---
See past enewsletters at www.walkboston.org/enewsletters