Victory in the House - $50 Million for Complete Streets!

Late last night, the Massachusetts House of Representatives voted to approve a new Active Streets Certificate Program funded at $50 million over the next five years! The action comes after a year of intensive advocacy and organizing by MPHA, the Act FRESH Campaign, the Metropolitan Area Planning Council, and many allies including WalkBoston.
This program will make it safer and easier to walk, bike, and use public transit across the Commonwealth. The expansion of active streets – also known as complete streets – will provide health benefits, advance health equity, and provide economic and environmental benefits to communities large and small across the state.

The Active Streets Certification Program was included as part of the larger Transportation Bond Bill that was approved 151-0 in the House late Wednesday night.

More Info:

MA Public Health Association Blog post (1/30/2014)
---

WalkBoston's advocacy work is not just for walkers - it is for runners, too! We work for all people on foot, whether they walk slowly or run fast - we are all using the same facilities. Improvements in the built environment help runners as well as walkers on city sidewalks, shared use trails or rural walkways. Runners can be a powerful voice, and we're working to develop that connection more in 2014.

Two recent WalkBoston comment letters include running-specific recommendations:
WalkBoston is once again proud to be part of the John Hancock Non-Profit Marathon Program for this year's Boston Marathon. We'd love you to meet our RunBoston team, which is off to a great start in training & in fundraising!

For more info on how WalkBoston is helping runners, head to walkboston.org/running or email Brendan.
---
Congratulations to our Golden Shoe Award Winners!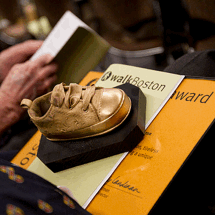 WalkBoston presents the Golden Shoe Awards at our annual meeting to celebrate and reward those who have bettered the walking environment and who exemplify the ideals that guide WalkBoston.

This year's Annual Celebration will be on Ma
rch 18th at the Microsoft NERD Center in Cambridge, MA from 5-8PM.

Entry is free with your WalkBoston membership.
We are excited to announce our Golden Shoe Award winners!
Sarah Freeman: Jamaica Plain walking advocate

Mayor Gary Christenson & Sharon Santillo: Malden ped activists

Revere Walk to School Champions

Karin Valentine Goins: WalkBike Worcester co-founder
More Info:
Click here for Annual Celebration details
Click here to see previous Golden Shoe winners
---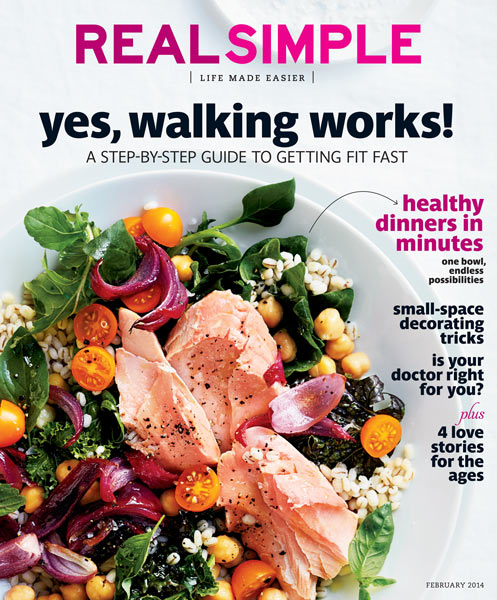 Real Simple Magazine's February 2014 issue is dedicated to walking and had a feature on The Best Walks in the 10 Most Walkable Cities:

"Best Walk: Charles River Esplanade
Whether you're running, walking, or biking, the century-old Charles River Esplanade is an athlete's dream, says Brendan Kearney, development and communications manager for the nonprofit organization WalkBoston."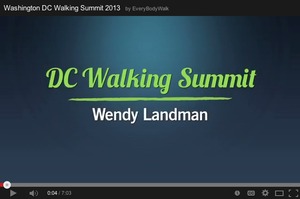 WalkBoston's Executive Director Wendy Landman spoke at this fall's National Walking Summit in Washington, DC; her talk is now available online.




Boston ReServist Making A Difference - "
In April, 2013 Carol joined WalkBoston as a development consultant. WalkBoston is a policy and advocacy group that works to improve walking conditions in cities and towns across Massachusetts. Among its initiatives are the Safe Routes to Schools program. Since 2006 when WalkBoston developed a pedestrian safety handbook and on-street training program, the agency has worked with more than 7,000 students at 67 schools in 40 communities across Massachusetts."
---
Thank you to our corporate sponsors:
Racewalkers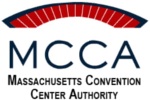 Striders








Strollers
Boston Society of Architects
DLA Piper
Eastern Bank
Fay, Spofford & Thorndike
Goody, Clancy & Associates
HMFH Architects
HNTB
HYM Investments
MassDevelopment
Microsoft NERD Center
Millennium Partners
New Balance
NStar
Partners HealthCare
Plymouth Rock
Sasaki
Stantec
TEC Engineering
The Collaborative
TranSystems
Tufts Medical Center
Vanasse Hangen Brustlin
Zipcar
---
See past enewsletters at www.walkboston.org/enewsletters