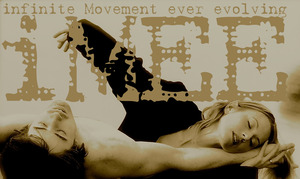 In MEMORY and CELEBRATION of Jeremy Choate...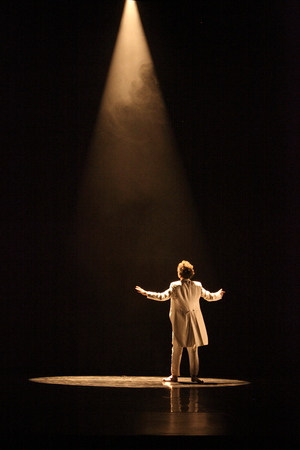 Our world is a little darker with the passing of Jeremy Choate, an extraordinary lighting designer and friend. Our thoughts are with his family, and with ALL in the Houston arts community and beyond who were touched by his talents and grace. Thank you for shining light on us all and for making each and every iMEE performance a true work of art. Your iMEE family will miss you greatly.

A memorial service will be held in honor of Jeremy Choate at Zilkha Hall, Hobby Center, Houston, Texas this Saturday, August 18th at 11:11AM. (Doors of Zilkha Hall will open at 10:45AM.) The family has asked that this be a celebration of life, and to please NOT wear black, but instead color. Jeremy's life was about light and color, and they thought this was a wonderful way to represent that.

Please consider making a donation to the fund which has been set up on behalf of Jeremy's daughters, Sophia and Indigo. Click here to make a donation...
Light design by Jeremy Choate
---
---
Greetings and iMEE "end of Summer" NEWS . . .
IMPORTANT ANNOUNCEMENT...
iMEE has a new web address!
Please update us in your contacts, keep up to date & infinitely connected...
www.imeedanceco.com

WONDERING WHAT WE'VE BEEN UP TO LATELY? WELL...
iMEE presented Andrea Dawn Shelley's, Frozen Angels featuring iMEE Theatrical Artist/Musician, Graham Patzner and Spencer Gavin Hering's the back of beyond at O Dance's FestOval of Dance 2012 in West Palm Beach, FL at the Kravis Center for the Performing Arts, Rinker Theater in April 2012. Hering and Patzner collaborated on a hauntingly, divine score that was played live each evening. iMEE was then invited to present the back of beyond as part of the Houston Metropolitan Dance Company's Signature Works to perform as their Guest Artists in Houston, TX at the Wortham Center, Cullen Theater on April 28, 2012.
"Guest artists infinite Movement Ever Evolving (iMEE), a rising presence on the Houston scene, added the more divergent work of the night with The Back of Beyond, by Spencer Gavin Hering, which was exquisitely danced by Hering and Houston Ballet's always gorgeous Jessica Collado, and included an effective use of video, edited by Hering." - Nancy Wozny, Dance Source Houston


Spencer Gavin Hering & Jessica Collado (Photo © Ben Doyle Runaway Productions, LLC)
May 2012 iMEE was officially bound for Amsterdam, The Netherlands! iMEE Resident Choreographer, Maurice Causey set his second original creation, Hither Tither for the company! Due to an unfortunate injury, Associate Artistic Director, Andrea D. Shelley was not able to participate in the process. We were honored to have Iratxe Ansa former principal dancer with Ballet de L'Opera de Lyon, Compania National de Danza & NDT fill in! We are ecstatic to add her to our iMEE family. Causey's Hither Tither, an eleven minute duet focusing on the simple idea of getting from here to there, is set to music by Tansy Davies. We are proud to premiere Hither Tither on our first European Tour to Turin, Italy in March 2013.


iMEE ON THE MOVE...
October 2012 iMEE will participate in the 6th annual Dance Gallery Festival (DGF) at Sam Houston University in Huntsville, TX and at the Ailey Citigroup Theater in New York City for the second year in a row. This year we have been chosen to present 25 minutes of work in DGF's new initiative, Level UP in New York City. Level UP serves as a performance showcase for three talented dance companies/choreographers ready to advance to the next level in the development and promotion of their work. We are honored to have been selected and afforded this opportunity.

iMEE will present Maurice Causey's quartet Mythical Laboratory, marking his third work added to iMEE's growing repertory. Mythical Laboratory, originally set on Netherlands Dance Theatre I Workshop, has never been performed by any other company. We are honored to premiere this work to American audiences. Click here to view Causey's, Mythical Laboratory... iMEE will also premiere Andrea Dawn Shelley's, Sus Miradas, an eighteen minute work set to music by Arvo Pärt. The piece addresses the challenges experienced by disabled persons in an often insensitive, able-bodied world. Inspiration was drawn from Shelley's first hand experiences with her recent injury... traveling, often restricted to a wheelchair or crutches, for the past three months. Sus Miradas translated means "their stares." For detailed information and ticket sales, please visit: www.dancegalleryfestival.com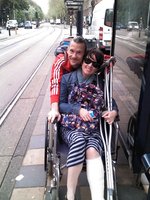 Andrea D. Shelley and Maurice Causey in Amsterdam, May 2012!
Causey also choreographed a sweet duet for iMEE Directors, appropriately called No Stance.
Shelley, Hering & Causey were on their way to rehearsal in this photo.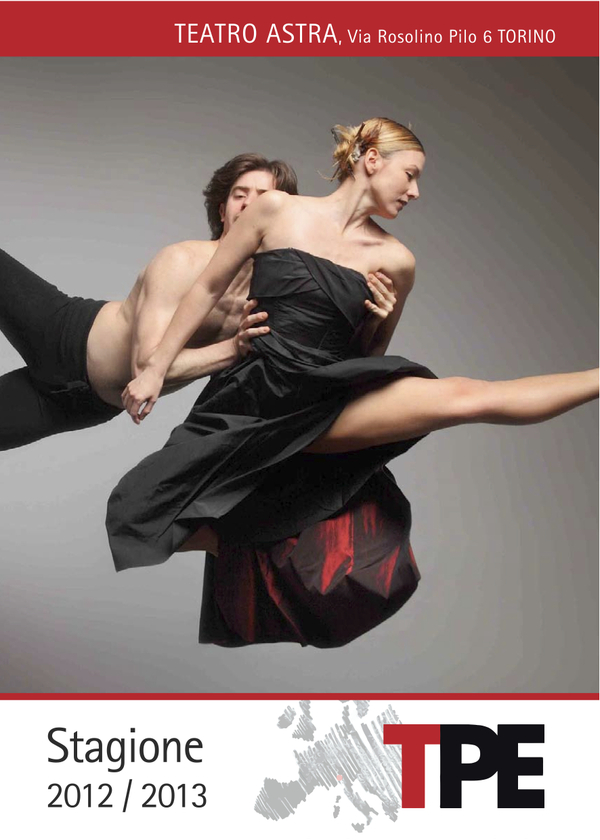 March 2013, iMEE will travel to Turin, Italy for the company's first European Tour! This is extremely exciting for us! iMEE will be presented by Balletto dell' Esperia's "Centro Coreografico Progetto Rettilario" and present a full evening of iMEE repertoire entitled Ora. The company will reprise Causey's acclaimed work, Grim Eye, which premiered August 2011 in Houston, Texas, Hither Tither Causey's latest creation for the company and his work Mythical Laboratory. The program will also include Shelley's Sus Miradas which will have premiered in New York City at the Dance Gallery Festival's, Level UP in October 2012 as well as acclaimed iMEE repertory work, including the back of beyond by Hering. We are honored to be a part of the TEATRO ASTRA's STAGIONE TPE 2012-2013 Season. It's extra special to be amongst friends... Balleto dell'Esperia, Miami Contemporary Dance Company, MmCompany and many more..!






"Sponsor- An iMEE -Artist" to TORINO, ITALIA! today! Click here to learn how...

---
UPCOMING EVENTS...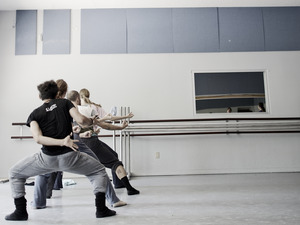 Photo ©
Simon Gentry
iMEE MOVEMENT WORKSHOP
Saturday, August 25 & Sunday, August 26, 2012 12:00-3:45
1703 Heights Boulevard / Houston, TX 77008
Daily WORKSHOP Schedule:
12:00 - 1:30 Contemporary Ballet Class
1:45 - 3:45 Contemporary Workshop / iMEE Repertiore
WORKSHOP Cost:
$55 (non refundable $20 cancellation Fee will apply)
REGISTRATION Information: iMEE Movement Workshop space is limited and can only accept the first 20 applicants, 16 years of age and older. No individual classes are available. Participants are required to sign-up for the entire Workshop weekend. There are only six openings currently available, reserve your place today! Registration deadline is this Friday, August 17th!
CLICK here to REGISTER!
CLICK here to PAY!

---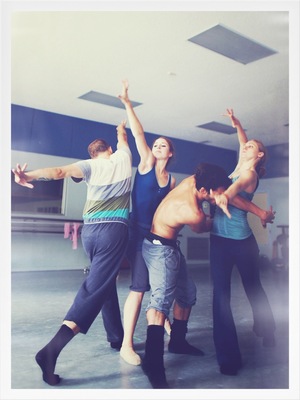 Photo ©
Simon Gentry
iMEE OPEN REHEARSAL
Tuesday, October 2, 2012
7:30 PM
2201 Preston Street/ Houston, TX 77003
(Barnevelder Movement / Arts Complex)
Information:
Join us for a casual evening of iMEE dance. Enjoy an open rehearsal/preview of two of our works to be performed at the Dance Gallery Festival in Huntsville, Texas and New York City in October 2012. Come... see what we've been working on. Be the first to see Maurice Causey's second work to be set on iMEE! This will also be one of your only opportunities to see Andrea D. Shelley's new creation, Sus Miradas
which will premiere in New York City on October 14, 2012 and again, in Turin, Italy in March 2013!
Cost:
$8
(which includes one, free glass of wine & something to nibble on)
---

Photo © Simon Gentry
FORSYTHE IMPROVISATIONAL WORKSHOP
with MAURICE CAUSEY
Sunday, October 7th, 2012 2:00-4:00
1703 Heights Boulevard / Houston, TX 77008
WORKSHOP Cost:
$25 (Non refundable $10 cancellation fee will apply)
REGISTRATION Information: FORSYTHE IMPROVISATIONAL WORKSHOP with MAURICE CAUSEY, Space is limited and can only accept the first 20 applicants, 16 years of age and older. Registration OPENS Monday, August 27th!
CLICK here for MORE INFORMATION!

---
---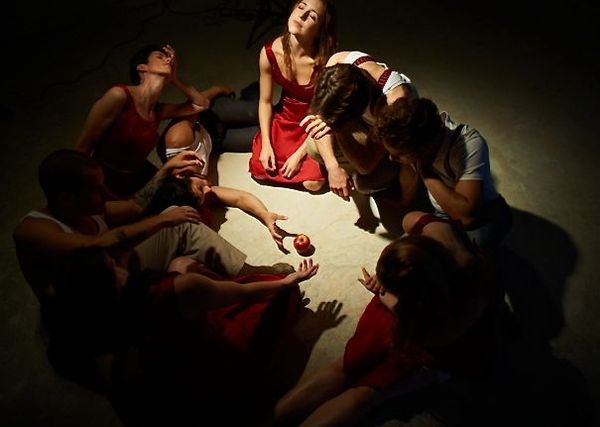 iMEE needs your help to get our upcoming tour to New York City, NY & Huntsville, TX on the road!

iMEE needs your help to get our upcoming tour to New York City, NY and Huntsville, TX on the road! We only need to raise $7,410 (of our original $13,560 GOAL) to cover round trip airfares (national & international,) hotel, per diem, dancer's salaries, choreographer fees, choreography rights, music rights, costumes and sets. We have a total of five performances, two in Huntsville, Texas and three in New York, New York. Find yourself asking... "How can I help?" Well, here's the answer... An easy way to help us present quality contemporary dance would be:

Sponsor Dancer Salaries ($4,800)
Still need $4,000 to reach this GOAL!
Sponsor iMEE Resident Choreographer, Maurice Causey ($2,150)
Still need HELP to reach this GOAL!
Sponsor Maurice Causey's, Mythical Laboratory ($1,350)
Still need HELP to reach this GOAL!
Underwrite Andrea Dawn Shelley's, Sus Miradas ($3,000)
Still need HELP to reach this GOAL!
Sponsor All dancers flights ($1,200)
Still need $200 to reach this GOAL!
Per Diem ($910)
Still need $410 to reach this GOAL!
Sponsor Costumes ($500)
GOAL met!
Sponsor Sets ($350)
GOAL met!
Invest in iMEE. Take ownership of the works we present and create with... sponsor naming. Sponsor or Co-Sponsor a new work, share the cost with other iMEE supporters.
If you feel you would be interested in helping us present these works, with these stellar dancers and assist us in solidifying our place in the dance World as a company of national prominence,
CLICK HERE

Let us know of your interest, how much you would like to contribute and please specify which Sponsorship you would like your contribution to go towards!
You can also send a check (made payable to iMEE) to the address below:
iMEE
1214 Harvard Street, Suite A
Houston, Texas 77008
Set an example for others to follow and help iMEE in a very practical way. Join our ever-growing list of Dance Gallery Festival Sponsors today!
Such financial encouragement will help keep iMEE afloat and creating multi-discplinary, ever-evolving art. iMEE guarantees to put your donation to powerful use by sharing our vision and love with audiences in Texas, Florida, California, New York and Italy!
Associate Editor of The Dance Enthusiast, Brittany Beyer concluded her recent article, A Dancer's Retort with "Dance can only be respected when it is seen as something worthy of being financed for its own sake..." Our art form matters and since inception in 2009, we as a young company have struggled and succeeded in producing the highest quality dance and multi-disciplined collaborations in Florida, California, Texas, New York and soon...Italy! For every project we have put on the stage, we have proven that our art is worthy of being financed, that our art form is relevant and that our art form "of the body" matters. Help us stay true to our mission of presenting high caliber, professional dance theater.
iMEE would like to extend an infinite amount of gratitude to the following individuals for their Sponsorship and for making our upcoming participation in the Dance Gallery Festival possible:
Marta Bourke

Brenda Hagan

Beth Muecke

Robert Namoff

Mark A. Shelley

Kira Sobczak Smith
ONGOING EVENTS...
Sunday Ballet with Spencer (& Andrea!)
iMEE Artistic Directors, Spencer Gavin Hering & Andrea Dawn Shelley and Guest Teachers alternately teach an open, two hour ballet class every Sunday! Come join us every Sunday from 11:00-1:00 at Hope Center (1210 West Clay, Suite 26, Houston, Texas!) Class Price: $20 (Hope Center class cards are not applicable.) Whilst we are away... we strive to provide our Sunday Ballet participants with some of our favorite Houston teachers & artists to keep our class open every Sunday, rain or shine!

Click

here

for our Schedule of teachers...
---
As always, let us conclude our Newsletter with one final and very important thought... None of this would have been possible without you, our wonderful and faithful supporters. Keep your loved ones close, be safe, enjoy each and every day as if it's your last and remember to "dance as if no one is watching!"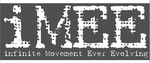 Follow us on Facebook, Twitter, You Tube & at www.imeedanceco.com