Respetuosamente,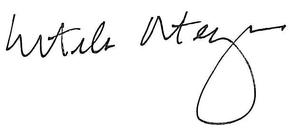 Estela Ortega
Executive Director
___________________________________________________________________________________
El Centro de la Raza News/Noticias
Press Conference on Police Reform
A press conference was held on November 30th that centered around the issue of police accountability in the Seattle Police Department (SPD). In April 2014, the Community Police Commission began drafting legislation to reform the SPD's accountability system. The Community Police Commission (CPC) is a group of Seattle community members with the goal and authority to develop reform recommendations for the SPD and represent the interests of the community. Even with the endorsement of the mayor, councilmembers, and City of Seattle partners, the proposed package of comprehensive reforms has not been made a priority by the city of Seattle
.
A letter seeking the court's permission to move forward with the police accountability reform package was sent to Monitor Merrick Bobb the same day as the press conference, hoping to speed up the process of implementation. Almost 50 community organizations were involved in sending this letter, including El Centro de la Raza. Read more about the press conference in articles by The Seattle Times, KPLU, and King 5 News. It is time for the SPD and the city of Seattle to listen to the voices of their community and move forward to implement laws that will keep members of our community safe, regardless of their race.
Las Posadas
Mil gracias to those who attended our Las Posadas event on Friday, December 11th from 5:30-7:30 PM. There were an estimated 400 guests in attendance to enjoy Las Posadas, a pozole dinner, pan dulce con chocolate, children's activities, and to visit Santa! Mil gracias to Carniceria Azteca and Red Apple for their in-kind donations of food, and to Marco Cortes from the Seattle Public Library and the Son Jarocho group from the Seattle Fandango Project for providing wonderful entertainment. The José Martí children and teachers did a great job leading the posadas as well!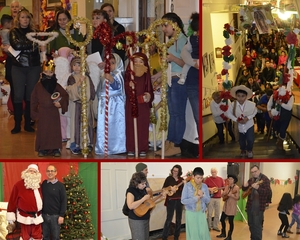 Amazon Smile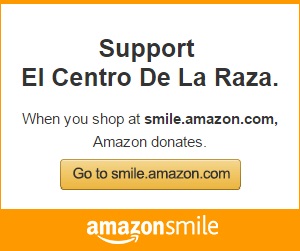 Finish up your holiday shopping online and use Amazon Smile to donate to El Centro de la Raza! For no extra charge, using Amazon Smile instead of the regular amazon.com automatically donates a percentage of money to the non-profit organization of your choosing. Click here to start shopping through Amazon Smile and select El Centro de la Raza.


Regístrese Ahora / Register Now
English Classes/ Clases de Inglés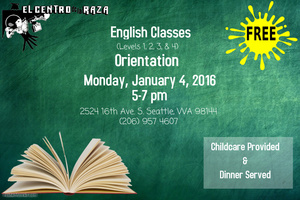 English Class orientation will take place on Monday, January 4th, 2016 from 5-7 PM at El Centro de la Raza, 2524 16th Ave. S, Seattle, WA. A free dinner will be served and childcare will be provided. Regular classes will take place between January 5th-March 24th. Classes will be held on Tuesdays and Thursdays from 5:00-7:30 PM in Rooms 309 and 310 at El Centro de la Raza. Participants within English levels 1-4 will be able to enhance their reading, writing, and conversation skills, while also having the opportunity to improve computer skills. Childcare will be provided for children between the ages of 3-12. Call (206) 957-4607 or email eespinosa@elcentrodelaraza.org with questions or to sign up. En Español.
Enroll in Health Coverage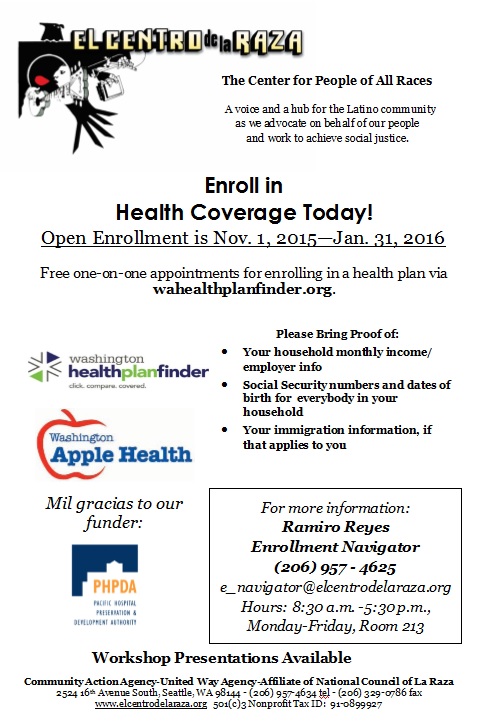 El Centro de la Raza can help you enroll in a health coverage program that meets your needs. Dates of open enrollment are November 1st-January 31st. Find free one-on-one appointments for health plan enrollment at wahealthplanfinder.org. Contact Ramiro Reyes at (206) 957-4625 or e_navigator@elcentrodelaraza.org.
---
Announcements/Anuncios

Holiday Spirit Lighting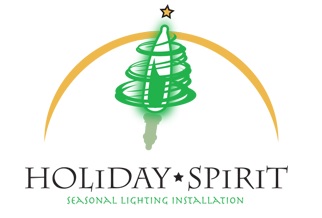 Take the hassle out of your holiday decorating and have Holiday Spirit Lighting put up your lights this year! Holiday Spirit Lighting will cover all of your lighting needs – they will set up a beautiful display, be available for on-going service, and will remove the lights at the end of the season. A big mil gracias to Brett and the team at Holiday Spirit Lighting for putting up the lights on El Centro de la Raza's Christmas Tree! Visit their website, call (206) 941-2959, or email them for more information.