Joint Effort: GET OUT THE VOTE!


Washington Conservation Voters, in partnership with
El Centro de la Raza is working to
Get Out The Vote for November 8th elections!
Estimad@ Amig@,
Voting is one of the most critical ways for us to voice what we want for our community. Latinos make up 10% of state population - only 3.2% are represented in voting population. El Centro de la Raza with Washington Environmental Council's Voter Education Program are conducting a nonpartisan get-out-the-vote campaign encouraging Latinos to vote in this November Election. This unique partnership – Washington Environmental Council's voter contact expertise and El Centro's strong community voice and leadership – has the potential to activate and engage a new generation of voters.
Over the next month we will call 18,000 local Latino voters asking them to "pledge to vote." We will be sending follow-up postcards to many voters enabling us to test voter engagement practices. The follow-up will help us know the best way to encourage voters to cast ballots in future years.
Spanish and English VOLUNTEER Phone Banks
at El Centro de la Raza:
Wednesday evenings from 5:00-8:00 PM
10/12, 10/19, 10/26 and 11/2
Call to learn more or to volunteer for phone banking: (206) 957-4605
Important dates leading up to this year's Nov. 8th election:
October 10: Final day to register online and by mail
October 21: Ballots are mailed out
October 31: Final day to register in person
Siempre bienvenidos, nuestra casa su casa.
Estela Ortega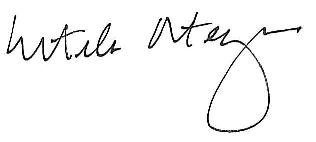 Executive Director

PS - And of course, visit our website to stay up-to-date on the happenings at El Centro and in nuestra comunidad—our community.
The Families a Education Levy Campaign Needs You!
As ballots have begun arriving in voters' mailboxes we at El Centro de la Raza recognize that every day is Election Day from now until November 8th. We have endorsed the Families & Education Levy which funds critical programs our children need for future success. These programs include early learning, school-based health centers, family support and out-of-school programs. We urge everyone to VOTE "YES!" and help secure $232 million in vital services for Seattle's most vulnerable children.
With your help we can give our kids the tools they need to succeed by passing the Families & Education Levy.
20 Youths Enroll in Digital Connectors Program
El Centro is privilaged to host the Comcast Digital Connectors Program for the 2011-2012 school year! This incredible program provides youth, ages 14-21 with the opportunity to expand their knowledge of computers and design software. Class openings filled quickly and classes are now underway. Through the course students will develop leadership skills and time management skills, as well as basic money management skills - and more.
Students enrolled will receive a laptop and other gadgets upon completion of the program. Congratulations to those enrolled, and a special thanks to Comcast for their sponsorship.
Testimonial: Changing a Life
Teenager Carlos Mendez* has lived in Seattle since leaving Mexico in early childhood. For a short time last year Carlos dropped out of school. At the time his friends were attending the Seattle Youth Violence Initiative Prevention Program at El Centro. At first he did not think he needed any help. When describing his past behavior he admits "I was a loud mouth" but he has grown since then. Through the program and in volunteer participation he started to see the support system available to him and he began to change. With the guidance of an El Centro case manager he decided returning to school was his wisest choice. Carlos is now considering college and says, "El Centro has made me a better person all around."
* Name has been changed.
United Way Day of Caring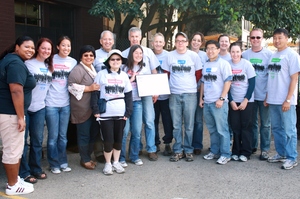 We were privilaged to have 119 individuals dedicate a total of 833 volunteer hours at a value of about $18,000 for United Way's 2011 Day of Caring! Volunteers from United Way, Microsoft, NPower Northwest, Expedia, and BenBridge completed multiple building repairs and grounds keeping services.
Mil gracias to all who contributed!
ROAD SAFETY SUMMIT
El Centro de la Raza would like to inform you of the public forums hosted by Seattle City Hall for the Road Safety Summit. The goal of the summit is to develop a citywide commitment to safety through the creation of an action plan for making Seattle streets safer. The public forums will consist of short presentation of background data followed by smaller group discussions.
Public Forum #1 - Mon. 10/24, 6pm - City Hall (Bertha K. Landes Rm)
Public Forum #2 - Tues. 11/15, 6pm - Northgate Community Center
Public Forum #3 - Mon. 11/21, 6pm - Southwest Community Center
Final Road Safety Summit Meeting - Mon. 12/12, 6pm - City Hall (Bertha K. Landes Rm)
To learn more or to RSVP for any of the forums please visit their website.
2011 Legacy Awards and Auction Banquet
The 2011 Legacy Awards & Auction Banquet event was a great success! Through the support of many, we were able to raise $190,213 for El Centro's 33 human & social service programs!
During the event El Centro de la Raza was proud to recognize the Inaugural Roberto Felipe Maestas Legacy Award recipients: Dorry Elias-Garcia, Executive Director of the Minority Executive Directors Coalition of King County (MEDC); and Michael Ramos, Executive Director of the Church Council of Greater Seattle. Both recipients are outstanding examples of Roberto's legacy.
Mil gracias to all our supporters who helped make this a truly special event!

We welcome any thoughts for making next year even more special. If you have comments please contact us: (206) 957-4605 or email
Save the Date for El Centro Events!
Día de Los Muertos: No Olvidado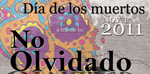 at El Centro de la Raza
Tuesday, November 1st at 5:30pm
Exhibit Open: November 2 - November 18
Come enjoy our annual Día de los Muertos kick-off celebration on November 1st! We will have a variety of ofrendas from many different groups. This year's theme is No Olvidado, Not Forgotten: paying tribute to our sisters and brothers who have lost their lives crossing the Mexico – U.S. border. Come enjoy free food, live entertainment, kid's activities & door prizes!

Free chicken mole dinner served 5:30-6:30 PM
Children's activities include:
Sugar skull making, mask decoration & face painting!
Presentations by Mariachi Seattle Azteca, Ameyaltonal Danza Azteca, Danza de los Viejitos and more!

El Centro would like to thank Sysco for their continued supportive in-kind food donations and volunteer time for our Día de los Muertos and Cinco de Mayo events! A special thanks to Roger Grayson for helping to make this possible!


---
Spanish Classes at El Centro

Winter Quarter: Tues/Thurs, Jan. 17th - March 22nd, 6:00-7:30pm
Spring Quarter: Tues/Thurs, April 10th - June 14th, 6:00-7;30pm
Learn Spanish as taught by native speakers! Class fees help support our 32 Human Service and Community Building Programs. Adult beginner to intermediate level classes are available. Click here to sign up!
---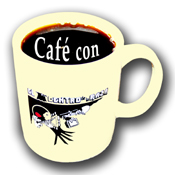 You're invited!

Café con El Centro
at El Centro de la Raza
Thursday, October 6th from 8:00-9:00am
How can you become an integral part of the community at El Centro de la Raza? You can start by RSVPing to an upcoming Café con El Centro!
The Café is a great way to introduce yourself to our executive director Estela Ortega, a board member, and staff from our programs. Learn the history of our roots, tour our building and programs, learn ways to get involved, network with like-minded folks. Share coffee & pan dulce with us.

Café con El Centro takes place the 1st Thursday of every month. Call 206-957-4652 or email to RSVP for the upcoming October 6th Café.
Coffee generously donated by Starbucks!
---
Comcast Internet Essentials at El Centro
10/19/2011 - 5:30 PM
Internet Essentials brings affordable Internet service to families & students. The program provides home internet at $9.95 a month + tax, a computer available at initial enrollment for just $149.99 + tax, and free Internet training. Families can take advantage of Internet Essentials if at least 1child receives free lunches through the National School Lunch Program.
Free internet training will take place at El Centro for qualifying families on 10/19/2011. Email Mirabella Mendiolla or call (206) 957-4612
---
Overcoming Violence Through Hip Hop Artistry

Our friends at 206Zulu are organizing a series of events including school-wide assemblies to raise awareness of hip hop's true history and to showcase local Hip Hop artists. These events are focused on overcoming violence through the art form that is Hip Hop.
Meanwhile El Centro, in partnership with Denny International Middle School's Proyecto Saber Protram, is coordinating Hip Hop Poetry Classes!
Contact Alex Bautista for participation details: (206) 957-4620
---
Healthcare Fair For Parents and Families
Thursday, November 17th from 6:00-8:00 PM
El Centro de la Raza is focusing on health, nutritian and safety by welcoming representatives to speak to parents about wellness. It is a chance to meet representatives from SeaMar Dental, Community Health Access Program (CHAP), SNAC Program, and the UW School of Nursing.
Questions? Call the Jose Marti Child Development Center (206) 957-4619
---
Christmas Tree Sale at El Centro de la Raza
November 25th - December 21st
Help support our 32 programs by purchasing a Christmas tree! To pre-order a tree, please call (206) 957-4605 or email. Trees are supplied by E.J.'s Tree Farm, a small local Latino business owned and operated by Evencio and Jaime Gonzalez.
---
Help El Centro by Completing this Survey
Support El Centro by completing a survey about the King County Budget
El Centro will earn points toward a grant for each person who follows this link and names us in the King County Budget Survey ("Achieving Sustainability Together"). Click here to take the survey!

Anuncios y Felicitaciones - Announcements & Congratulations
Paid Parking Lot Coming Soon!
El Centro will be opening a temporary parking lot this fall to earn much needed revenue for our programs and services. The lot will be in-use until the ground breaking takes place to build a mixed-use development on the site.
---
El Centro at Occupy Seattle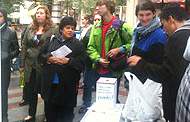 On Thursday, October 20th a group from El Centro de la Raza gathered in downtown Seattle at Westlake to show solidarity with the Occupy movement. In support of the protestors who have remained present at Westlake, representatives from El Centro passed out smoked salmon, donated by the Muckleshoot Tribe. We would like to express our shared aims at bringing about positive social change and economic equality in the United States.
Click here to learn more about Occupy Seattle.
---
Scholarship for Low-IncomeStudents of color
The Gates' 2012 Millenium Scholars Program is a unique scholarship providing financial support for low-income and students of color. The program is intended to support a student through their entire secondary education career from undergraduate through the doctoral level at any college/university of their choice! Applications are due January 11th, 2012. For more information/instructions to apply (or nominate a student) visit their site at GMSP.org
For more student resources please also contact El Centro de la Raza's College Readiness Program.
---
El Centro Working to Submit Applicants for EHLP
El Centro's Homeownership Center participated in the Emergency Homeowner's Loan Program (EHLP) launched in July 2011. With the program, homeowners in default with their mortgage as a result of involuntary unemployment, underemployment, or medical reasons qualified to apply for assistance. The assistance comprised of an interest-free loan, which would pay a portion of their monthly mortgage for up to two years, or up to $50,000 - whichever occurred first.
The Home Ownership Center attended a training in Houston, TX in preparation for the program and had a total of 68 applicants. Currently, the Home Ownership Center is working hard to submit those participants to the Department of Housing and Urban Development for final loan approval.

---
HouseKey First Time Homebuyers Class
Next class (tentatively) scheduled for 11/2
On September 10th 2011 the Homeownership Center hosted a HouseKey First Time Homebuyers class in conjunction with the Washington State Housing Finance commission. This class featured three presenters from the housing industry: A realtor, loan officer, and insurance agent. Topics included: How to shop around for a lender, down payment assistance programs, developing a spending plan, identifying a realtor, tips on inspections and insurance options. Our next First Time Homebuyer class is tentatively scheduled for Saturday, November 2.
For class information contact Arlene Chavez: (206) 957-4616
(Classes are hosted in Spanish)
---
"Know Your Rights" Training a Success
In collaboration with our Parent Involvement Program, El Centro hosted a "Know Your Rights" training for parents to help them prepare their children for possible interaction with law enforcement. Parents received information about what to do if stopped and questioned by police.

Due to high interest levels, El Centro is working with Team Child to expand the trainings to include information about knowing your rights in the schools, in public, in your home, in your vehicle, and immigrants' rights. For more information, contact Enrique Gonzalez: (206) 957-4602.
---
Suspension Task Force: Working For Discipline Reform
Seattle Public Schools have started the work of the discipline reform task force, and El Centro has requested that they include communities of color. El Centro representatives are working with Superintendent Susan Enfield to discuss disproportionate rates of suspension among Latino youth. Stay tuned for an update on the meeting in next month's newsletter. For further details contact Enrique Gonzalez: (206) 957-4602.
---
Chief Diaz Releases 2012 SPD Budget Commentary
On October 4th Chief Diaz of the Seattle Police Department released a budget statement for 2012. In it he outlines where the SPD is in the Neighborhood Policing Plan, current fiscal outlook commentary and other developments.
The document can be viewed online.
---
City of Seattle Asks for Input on Comprehensive Plan
The City of Seattle is collecting input for its Comprehensive Plan, the document that guides development, services, and amenities in the city. Click here to take the survey and let your voice be heard!
News Roundup
IN THIS ISSUE:
DO YOU GOODSHOP?
Remember:
If
you use GoodSearch as
your search engine, or do
your online shopping through GoodShop, you can raise money for El Centro de la Raza without spending an extra penny (with coupons through Goodshop, y
ou might act
ually save money!)
QUICK LINKS:
ONGOING EVENTS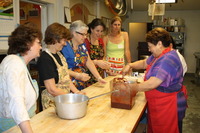 Tamale Making Classes
at El Centro de la Raza

10 AM - 12:30 PM, Saturdays:
Saturday, 10/29/11
Saturday, 11/19/11
Saturday, 12/3/11

Taught by a master tamalera!
Click here to learn more!
Class fee: $75 per per class - includes recipe & a dozen uncooked tamales.
Fees support our Senior Wellness Program
which provides balanced daily congregate meals, social & educational activities, exercise classes three times weekly and meal delivery for homebound seniors.
For more details call (206) 957-4611 or email.
---
Sustainable Rain

Garden Workshop


Free!
10 AM-12 PM, Sat. 11/12/11
At El Centro de la Raza, Room 307
Refreshments provided!
The "Sustainable Rain in Beacon Hill" Workshop is a way to learn about rain gardens AND a chance to hear about a scholarship for creating your own rain garden! Click Here!
---
¡COMADRES!
Un grupo de apoyo y de conversación para la mujer Latina!
Para más información favor de contactor a Angela Frith-Gomez: (206) 957-4641.
---
Parent Involvement Program
Programa de apoyo para la participación escolar.
Nuestros servicios incluyen (1) apoyo individualizado para los padres de familia con hijos en las escuelas públicas de Seattle y (2) ofrecemos talleres educativos para padres de familia.

Nuestro siguiente taller será miércoles, 19 de octubre en El Centro de la Raza a las 5:30pm.

Para más información comuníquese con Maria Bocanegra: (206) 957-4642.
VOLUNTEER OPPORTUNITIES
Get more involved! Can you devote 2-3 hours or more a week, month, year, or just one time? We always have the need for volunteers.
For details contact our Volunteer Coordinator, Josh Stromberg: (206) 957-4602 or by Email. Also see our website's volunteer section!
MIL GRACIAS TO OUR WONDERFUL
SEPTEMBER-OCTOBER FUNDERS!
El Centro de la Raza relies on donations from our individual supporters to keep our programs running.
But we are also fortunate enough to have corporate and foundation sponsors and grants for many of our programs and services.
► Comcast Digital Connectors - $10, 624
► King County DHS - $58,162
►
Puget Sound Energy - $5,000 for the Senior Program (2012).
► United Way - Amount TBA.
► Child Care Online - Previous amount renewed on September 29th.
Mil Gracias to all of our wonderful funders, sponsors and donors!
OUR BOARD OF DIRECTORS:
Ramon Soliz, President
Jeff Middelton, Vice President
David Gasca, Treasurer
Brenda Williams, Secretary
Roxana Amaral, Parliamentarian
Francisco Calderon
Ricardo Garcia
Christina Garcia-Valdez
Norma Guerrero
Victoria Kill
Pablo Mendoza
Madrienne Salgado
Urbano Santos
Billy Smith
EL CENTRO'S PROGRAMS: