Estmad@ Amig@,
El Centro de la Raza's south lot zoning is proposed to change from "SF 5000" to "NC2P-65" allowing for a mixed-use structure to be built. Mil gracias to the many people who called and wrote letters in support of the proposal to upzone the area around the Beacon Hill Link Light Rail Station. At a recent Beacon Hill community member meeting with the City Department of Planning and Development and the North Beacon Hill council, numerous community members voiced their support for the upzoning proposal.

A public hearing concerning the re-zoning of a variety of south end communities, including Beacon Hill, will take place tonight February 29th at the New Holly Gathering Hall (7054 32nd Ave S, Seattle, WA 98108) at 6 pm. The proposed rezones may be seen in this PDF, and include rezoning several 40' zones to 65', changing parts of the El Centro properties from Single Family 5000' to Neighborhood Commercial or Low-Rise zones, and changing some other areas to Low-Rise 3. Please consider attending the hearing tonight.

Siempre bienvenidos, nuestra casa es su casa.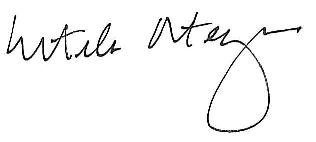 Estela Ortega
Executive Director

P.S. - And of course, visit our website to stay up-to-date on the happenings at El Centro and in nuestra comunidad - our community.
Arena Review Panel Public Meeting Dates
The Arena Review Panel will be conducting a series of public meetings. The dates are as follows:
Wednesday, February 29th, 5pm – 7:30pm
Bertha Knight Landes Room - City Hall (600 4th Avenue)
Wednesday, March 7th, 5pm – 7:30pm*
Monday, March 12th, 5pm – 7:30pm*
*The location for this meeting has not yet been determined.
The Arena Review Panel is requested to determine whether or not the proposal meets each of the principles stated below:

1) Existing General Fund resources are protected. The City and the County provide critical public safety, health, educational, human services and other quality of life core services to the public. Any public‐private partnership should not impair the provision of those services directly or indirectly, by creating financial pressure on general resources.
2) The City and County should be significantly protected from any financial risks. The public should not bear any significant financial risk from the public‐private partnership.
3) The partnership should result in an investment into the community and region. The City and County each target its limited resources on providing core public services. The arena proposal should offer the City and County with a potential opportunity to leverage outside resources to further enhance the community and region, by creating a new entertainment venue and spurring job growth and economic activity in the process.

For more information please visit http://www.seattle.gov/arena/.

Afrika Bambaataa Visits El Centro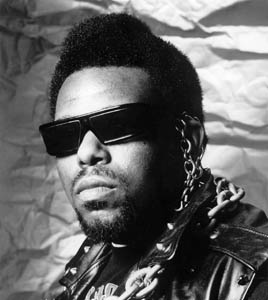 At our weekly Charla, Afrika Bambaataa, the founder of the Universal Zulu Nation, was a guest speaker. Bambaataa is on a short tour with 206 Zulu, the local Seattle chapter of UZN in support of their 8th Anniversary weekend conference that was just held here in Seattle. They held a number of performances, breakdance competitions and a community forum titled "Meeting of the Minds"-in which Estela, the Executive Director of El Centro, was invited to speak alongside Mr. Bambaataa on the importance of building unity in the community. Mr. Bambaataa and his organization is credited with being the first family in hip hop to develop what is known today as hip hop music and culture, originating back to the early 1970s.

206 Zulu, the Seattle Chapter of the Universal Zulu Nation, has received international recognition for the progressive civic involvement of its members under the progressive leadership of King Khazm. 206 Zulu's alliances with local media sources, cultural and ethnic organizations, and non-profits have resulted in the chapter's participation in a number of community-centered events, benefit shows, workshops, panels, and programs including El Centro de la Raza's work with Proyecto Saber.
Statement from Councilmember Bruce Harrell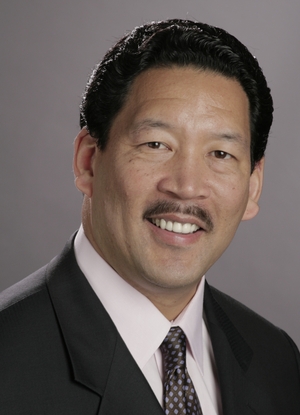 Councilmember Bruce Harrell is excited to announce the formation of the new Office of Immigrant and Refugee Affairs (OIRA). The new office will promote a citywide culture that understands and values the benefits that all members of our society receive when immigrants and refugee communities are successfully integrated into our civic, economic, and cultural life.

The formation of the OIRA recognizes that Seattle is home to many immigrant and refugee communities and that language and cultural barriers can compromise equal access to government services and programs. These barriers combined with the complex nature of issues that affect immigrant and refugee communities, resulted in the creation of the OIRA. OIRA will centralize the thinking around services such as job training, citizenship, education, and small businesses. OIRA will play a critical role in coordinating a range of programs, which will strengthen the relationship between government and immigrant and refugee communities.
El Centro Programs Widen Horizons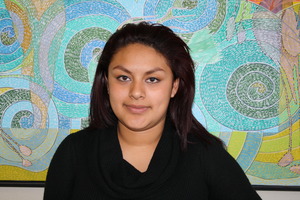 During Michelle Gutierrez's* 7th grade year, her mother passed away and she moved to Mexico to live with her father. She lacked the necessary paperwork to enroll in school in Mexico, so she returned to Seattle. Since then, she has been attending a local high school.

Michelle has participated in the Hope for Youth Civil Rights History and Hip Hop & Poetry Classes offered by El Centro at her high school. She was also put in touch with Mirabella Mendiola, El Centro's Seattle Youth Violence Initiative Prevention Program Case Manager. They talk on a regular basis about Michelle's experiences at home and school. She is also an active participant in events hosted by El Centro, and participated in El Centro's College Readiness Program. During the summer, she attended Seattle University's Summer Business Institute and hopes to enroll at the university after she graduates. She wants to study law and get certified as a translator. "Before getting help from El Centro, I wasn't planning on doing anything after high school. I hadn't even thought about it," says Michelle. "El Centro has been very useful to me.They've been able to help me with every problem I've had". With El Centro's assistance and her own sense of perseverance, Michelle is accomplishing great things. *name changed

Free Bilingual Legal Clinics
The next biligual clinic will take place on Wednesday, March 14th from 6-8 pm on the 3rd floor of El Centro de la Raza. Sign-up sheets are put out at 3 PM and appointments are on a first-come, first-served basis. Legal consultation appointments are from 6-7:30 PM. Last sign-up time is at 7:30 pm.
There will be attorneys on site to provide free general consultations in English and Spanish on the following areas of the law: Auto Accidents; Birth Injuries; Immigration; Personal Injury; Worker's Rights/Wage Claims; Criminal Defense; Medical Negligence; Family Law; Property Law; Landlord-Tenant Law; and, Consumer & Finance Law.

SPONSORED BY THE LAW OFFICES OF SCHROETER GOLDMARK & BENDER AND THE LATINA/O BAR ASSOCIATION OF WASHINGTON.

It's Your Waterfront!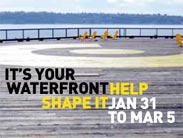 Join the City of Seattle's Waterfront project and community partners for a series of informal discussions on key topics that are shaping the future of the waterfront. All events will be from 5:30-7:00 pm, downstairs at Town Hall Seattle. Upcoming topics and dates: March 5: Setting the Stage, and March 14: Uniquely Seattle. The events are free. Please RSVP to rsvp@waterfrontseattle.org. For more information, visit www.waterfrontseattle.org, email info@waterfrontseattle.org, or call at 206-499-8040.
Seattle Police Department Recruiting Fair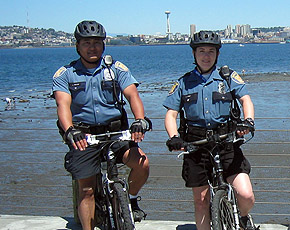 Seattle Police Department is hiring! Within the department, there are numerous areas to suit many interests such as detective work, CSI, specialty units, and working with victims and members of Seattle's diverse community. Employment with the Seattle Police Department features top pay in the state, a flexible schedule, opportunities for advancement, and great benefits.

El Centro de la Raza is a member of the Minority Executive Directors Coalition Multi-Racial Task Force on Police Accountability. Effective police reform includes ensuring that the Seattle Police Department reflects the diversity of our communities. We encourage those interested in a career in SPD to apply. This will promote positive interactions with communities of color and effective policing by officers who understand the dynamics of their neighborhoods.

Learn more about the employment with SPD at the department's upcoming recruiting fair on March 31st. The event is between 10 AM and 2 PM at the Filipino Community Center, 5740 Martin Luther King Jr. Way S, Seattle. The filling period is from April 2-27 and the entry level exam is from June 23-24. For more information about becoming a Seattle Police Officer, contact Recruiting Officer Andre Sinn at andre.sinn@seattle.gov or call 206-615-0762.

Did you know that 1 in 5 kids in King County is at risk of hunger and that 13% of King County residents are food-insecure. United Way's Hunger Action Week from March 19th-24th is a perfect opportunity to join the conversation about hunger in King County. Learn about hunger, post on Facebook, host a dinner party, give. There are countless ways to be part of Hunger Action Week. For more information about the week click here.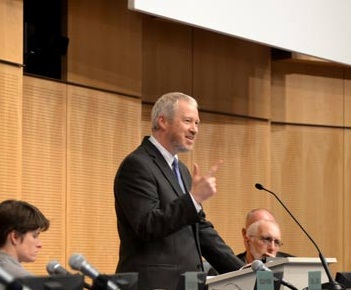 On February 21, 2012, Mayor Mike McGinn gave his third State of the City address. The address focused on economic development, education, transportation and public safety. Highlights of the speech include: regulatory reforms to help local businesses, expanding broadband service, investments in our neighborhood business districts, advancing rail planning to connect our neighborhoods, launching a Road Safety campaign, and SPD Violence Prevention Emphasis Patrols. To read or watch the speech, please click here.
"The Journey of the Pablo O'Higgins Mural for the Seattle Ship Scalers Union" w/Gigi Peterson, SUNY-Cortland
When: March 8th, FREE
Location: Walker-Ames Room, Kane Hall, UW Seattle
Time: 7pm-9pm. Reception to follow lecture
The Pablo O'Higgins mural "The Struggle Against Racial Discrimination," now hanging in UW's Kane Hall, was painted in 1945 for the Seattle Ship Scaler's Union. The mural was later donated to the University of Washington, and after a campaign led by UW MEChA and Seattle's El Centro de la Raza, it was restored and hung on campus in 1975.
In the upcoming Winter 2012 issue of the journal LABOR: Studies in Working-Class History of the Americas, UW alumna Gigi Peterson (now Assistant Professor at SUNY-Cortland) will publish a new article on the storied history of the mural, how it came to be painted and how it came to reside at the UW. Peterson will discuss her research on the life of Pablo O'Higgins, the Ship Scalers Union, and the mural that brought them together. Reception to follow.
Sponsored by the Harry Bridges Center for Labor Studies; Simpson Center for the Humanities; UW Department of American Ethnic Studies; Diversity Research Institute; UW Institute for the Study of Ethnicity, Race & Sexuality; UW Office of Minority Affairs and Diversity; UW Latino/a Faculty Staff Association; and El Centro de la Raza. For more information, call 206-543-7946 or e-mail hbcls@uw.edu.

At this time, the Seattle Office of Sustainability and Environment is updating the Climate Action Plan. Councilmember Mike O'Brien, Chair of the Energy and Environment Committee, will continue working to adopt a Climate Action Plan that will put Seattle on a path towards becoming carbon neutral by 2050. The objective of the plan is to significantly reduce the amount of emissions of greenhouse gases that occur in the City. This reduction will improve public health, will help preserve our power and support the existence of a strong economy in the future. By participating in the Climate Action Plan survey, you can voice your opinions on how the city can reduce the emissions of greenhouse gases in Seattle. Para tomar la encuesta en español, haga clic aquí.
Women Who Rock (Un)Conference and Film Festival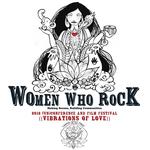 Women Who Rock (Un)Conference and Film Festival return for their second annual meeting March 2nd and 3rd, 2012 at the historic Washington Hall. With a focus on "Making Scenes and Building Communities," Women Who Rock will be joined by iconic keynote speakers Alice Bag, author of Violence Girl: From East L.A. Rage to Hollywood Stage--a Chicana Punk Story, and Medusa, the Godmother of West Coast Hip Hop. A collaboration between the Women Who Rock Project, Ladies First Collective, and other fierce community organizations, the event includes a Ladies First Showcase that bridges punk, hip hop, and son jarocho, featuring performances by Militant Child and My Parade and a community jam facilitated by the Seattle Fandango Project.
All WWR film festival, workshop, and music events at Seattle's historic Washington Hall are free and open to public. Children are welcome! Attendees may participate in the Women Who Rock Digital Oral History Project, a project documenting the histories of Women Who Rock in Seattle hosted on-line by the University of Washington Libraries. This is a D.I.W.O event. Bring your: instruments, paintbrushes, beat, ideas, t-shirts for screen printing, recording tools, knitting, art supplies, jarana, dancing shoes. Register to reserve your space at https://catalyst.uw.edu/webq/survey/mhabellp/144086. For more info visit womenwhorockcommunity.org or email womenwhorockproject@gmail.com.
Unique Gifts on Sale at El Centro!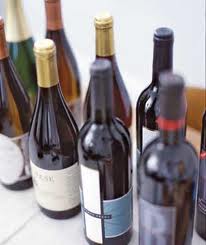 We will accept the "best offer" on each item! There is a special opportunity to do some shopping and help El Centro in the process. We have a special selection of items reserved from the 2011 Legacy Awards and Auction Banquet in September. All proceeds from this sale go to the support of our 33 human service programs. So make an offer on any number of exciting gifts such as bottles of wine, a wedding/event deal, and venue rentals. You suggest a reasonable price and all proceeds benefit El Centro's vital human services and community building programs! To see the complete list of items and instructions to purchase, simply click here. Questions? Email Betsy Mardany.
United Way FREE Tax Preparation Happening Now!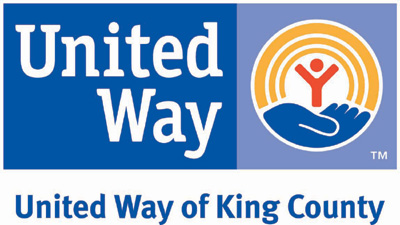 El Centro is serving as one of 16 free tax sites for the United Way Tax Campaign 2012. Volunteers are working to help families keep more of their earnings. Last year volunteers prepared 13,320 tax returns, and returned $19.1 million in refunds to our community. The El Centro tax site is open Tuesdays, Wednesdays and Thursdays from 5-9 PM and Saturdays from 10 AM - 2 PM in room 106 from now through April 17. To find a tax site near you TEXT the word TAX and your 5-digit zip code to 57682. Bilingual volunteer tax prep applicants are also needed. For more details click here.
Employment Program / Programa de Empleo
Our Employment Program provides job training skills and the opportunity to find employment. Our services include: monthly workshops, one-on-one support, assistance applying for jobs & preparing for interviews. We can help you acquire new skills to advance in your career!

Classes start February 20th! If you would like to participate or need more information, please contact Camila Lagow: (206) 957-4622 or email or Maria Bocanegra: (206) 957-4642 or email. Para ver en español, haga clic aquí.
Do you know how to read a credit report? Do you want to learn ways pay down a debt? Do you want to learn ways to start developing a saving? If you answered yes to any of these questions we would encourage you to attend our financial literacy class from 9am to 5pm. This class will offer the tools and resources needed in understanding and reading your credit report, managing your spending, and increase your savings to help in setting and achieving your financial goals. To register for this FREE Financial Literacy Class contact: Matt Driscoll, Financial Literacy Coordinator, at (206) 957-4646 or finliteracy@elcentrodelaraza.org
Alternatives to Foreclosure Orientation
March 3rd, April 7th, and May 12th
Are you at risk of falling behind on your mortgage payments or already behind? Would you like to learn about your options and rights when it comes to being in default on your mortgage? Come to our Alternatives to Foreclosure Orientation from 10am-12pm. You will meet with HUD approved housing counselors and learn about the process of foreclosure and alternatives to foreclosure. At the end of the orientation, you can sign up for your one-on-one appointment with a counselor. To register for this FREE Alternatives to Foreclosure Orientation contact: Piero Prada, Default and Foreclosure Intervention Housing Counselor at (206) 957-4633 or foreclosure@elcentrodelaraza.org.

What do homeowners say about their experience?
"We wish to thank you for your help with the homeownership foreclosure process. We think it was done so well starting with the orientation session and then the one- on-one counseling meeting. I appreciated so much you pouring through those stacks of documents, and I say this because I tried it here at home and didn't get anywhere. As the customer, or client, we like to be treated fairly and with respect and we appreciate your kindness and patience. I thought that was a heavy load, and again, you handled it so well, with expertise and professionalism."
Overcoming Violence Through Hip Hop Artistry
Our friends at 206Zulu are organizing a series of events including school-wide assemblies to raise awareness of hip hop's true history and to showcase local Hip Hop artists. These events are focused on overcoming violence through the art form that is Hip Hop.El Centro, in partnership with Denny International Middle School's Proyecto Saber Program, is coordinating Hip Hop Poetry Classes! Contact Alex Bautista for participation details: (206) 957-4620.
Anuncios y Felicitaciones
Announcements & Congratulations

Bimonthly ENewsletter
In response to the many fantastic things happening at El Centro de la Raza and the Seattle community, a bi-monthly eNewsletter will be released.
Pay Parking Lot Open Soon!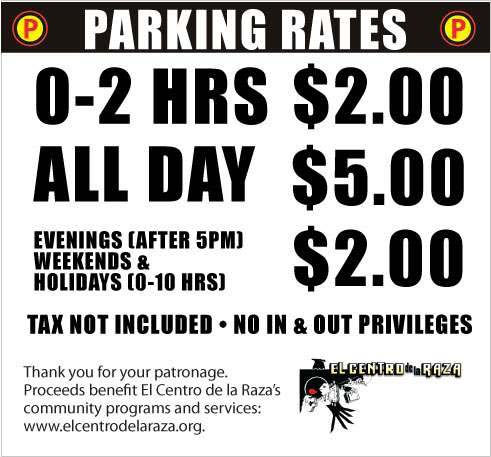 El Centro will be opening a temporary parking lot to earn much needed revenue for our programs and services. The lot will be in-use until the ground breaking takes place to build a mixed-use development on the site. We hope to have lot open in March. If you are interested in monthly parking rates or have other questions, please call (206) 957-4603. Going to a Sounders, Seahawks or Mariners game? Special event parking is $5 and general parking rates are listed to the left.
Rental Spaces Available at El Centro!
There are office spaces available for lease at El Centro de la Raza's building on Beacon Hill. We have two spaces currently open: Main floor (531 sq. ft.) and top floor (1055 sq. ft.). Please contact our Facility Manager for more information at (206) 957-4603 / email facilities@elcentrodelaraza.org.
Know Your Rights!
The Anti-Discrimination Provision
of the Immigration & Nationality Act (INA)
The U.S. Dept. of Justice, Civil Rights Division has an office dedicated to ensuring that employers are not discriminating against work-authorized individuals based on their national origin or immigration status. It is unlawful to fire or refuse to hire certain workers because of where they are from or because they are not U.S. citizens. The law also protects workers where employers discriminate against them by asking for too many work-authorization documents or by rejecting valid documents. How can I tell if an employer is violating the law? What about E-Verify? What can I do? For more information / questions and answers: Click here to know your rights!
Your Kids Need Immunizations

Shots, (also known as vaccines or immunizations) help children fight many childhood diseases that could make them very sick. A lot of research has shown that shots are safe for your child to receive. Click here to view a chart that recommends when your child needs a shot. For information about immunizations, please talk with your health care provider. For information on quality and affordable health care for you and your family, please call the Community Health Plan customer service team at 1-800-440-1561 or go to www.chpw.org. If hearing or speech impaired, call TTY 1-866-816-2479

*Community Health Plan provides coverage for people in 39 WA counties. Members receive services from more than 2,588 primary care providers and 13,571 specialists at more than 563 primary care sites and more than 100 hospitals.
---