Estmad@ Amig@

El Centro de La Raza and Beacon Development Group, El Centro's newly selected development consultant, are pleased to announce that work on the redevelopment of their south parking lot is moving forward. As the team announced at the last North Beacon Hill Council meeting, we are excited to begin engaging the community in the development and design of the future mixed-use project. The input of the community will be vital to creating a vibrant space here for transit users, business owners, current Beacon Hill residents, future residents at the site, and pedestrians. The exciting project will be located immediately south of the current El Centro de la Raza building, and will include a unique outdoor gathering space that will enhance the neighborhood and shopping district. The project will provide up to 115 units of affordable housing in order to increase access to high-capacity transit for low- to moderate-income individuals and families. In the heart of the Beacon Hill business district, it will also provide critical new retail space to revitalize the shopping area, as well as essential new daycare and cultural space for El Centro de la Raza. Underground parking will be provided for residents and commuters.

In February there will be two opportunities for the community to discuss the current City proposal to up-zone the area around the Link Light Rail station. (El Centro's south parking lot zoning is proposed to change from "SF 5000" to "NC2P-65", allowing for a mixed-use structure to be built.) On February 23rd at 7 pm, Beacon Hill community members are invited to a presentation of the neighborhood plan updates at El Centro with the City Department of Planning and Development and the North Beacon Hill Council. Critical issues related to the re-zone of Beacon Hill will be discussed. In addition, a public hearing concerning the re-zoning of a variety of south end communities, including Beacon Hill, will take place on February 29th at the New Holly Gathering Hall at 6 pm in the Rainier Valley.

While the south lot redevelopment is in its early stages now, El Centro hopes to hire a design team soon as we begin to assemble the public and private funding necessary for this exciting project. The engagement of residents, community partners such as Sound Transit and the North Beacon Hill Council, business owners, and people who utilize services at El Centro de La Raza will be invaluable in shaping the design and program of this ambitious transit oriented development project. More information on the timeline for community engagement will be available soon

Siempre bienvenidos, nuestra casa es su casa.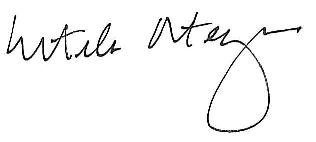 Estela Ortega
Executive Director

P.S. - And of course, visit our website to stay up-to-date on the happenings at El Centro and in nuestra comunidad - our community.

Executive Director, Estela Ortega, Becomes a Member of the Arena Review Panel
El Centro de la Raza's Executive Director, Estela Ortega, will serve as a member of the NHL and NBA Arena Review Panel. The panel will be co-chaired by former Seattle and King County Councilmember Jan Drago, CEO of Seattle Northwest Securities Corporation Maud Daudon, and NBA Hall of Famer and former Seattle Super Sonics coach Lenny Wilkens. Members include David Freiboth, Doris Koo, Karen Lee, Greg Smith, Anthony R. Miles, and Dr. Jill Wakefield. The public panel's task is to review a proposal that is being considered and determine whether the proposal adheres to core principles established by the City of Seattle and King County. The core principles are as listed: existing General Fund resources are protected, the City and County should be significantly protected from any financial risks, and the partnership should result in an investment into the community and region. Mil gracias to Mayor McGinn and Executive Constantine for reviewing this exciting proposal in an effort to create jobs that will ripple throughout the region! For more information, please visit www.seattle.gov/mayor/media.
Employee and Volunteer Recognition Holiday Party
At our recent Employee and Volunteer Recognition Holiday Party, the hard work and passion of workers and volunteers at El Centro was appreciated. Congratulations to the winners of this year's awards: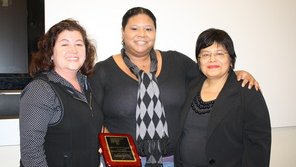 Employee of the Year : Anastasia Mendoza
Volunteer of the Year: Hero Award-Roxana Amaral, Exemplary-Susan Mcdougall
Spirit Award: Alex Bautista
Executive Director's Award: Leslea Bowling
Equipo del Ano: United Way and Architects Without Borders


Washington parents who are seeking alternative types of schools for their children may be interested in Innovative schools. Innovative schools are public schools that offer a wide array of programs. The attached list of Innovation schools feature schools with international focuses, aviation programs, technical education programs, and International Baccalaureate and Advanced Placement programs. Innovative schools can also be language immersion, non-traditional, or alternative institutions of learning. The first Innovative school opened in 1935 and since then, many innovation schools have been created in Washington. Innovative schools thrive within current laws and often engage in partnerships with existing union contracts. In 2011, two laws were passed to establish criteria for Innovative schools and outlined a process for school districts to recognize existing schools and create new Innovative schools. For more information on Innovation schools and to see a list of Innovative schools in your local area, click here.

Mayor's State of the City Speech
Please join Seattle Mayor Mike McGinn for his annual State of the City Speech, highlighting his efforts to widen the circle of prosperity, his approach to public safety, and how we can work together to position Seattle to compete and succeed in the global economy. Watch the speech streaming live from Seattle Channel, on February 21, 2:00 - 3:00 pm.

Mayor McGinn's Efforts to build "Beloved Community"
O

n Martin Luther King Jr. Day, Mayor McGinn wrote a blog post reflecting on the need to work together to build Dr. King's beloved community. While recognizing Seattle's substantial gains in working towards Dr. King's vision, the mayor also pointed to racial disparities in education, employment, housing, and public safety. The city also announced the launch of a new Race and Social Justice Three Year Plan. The three strategies of the plan are: applying racial equity tools to City programs, building racial equity into policies and City initiatives, and partnering with other institutions and the community. An overview of the initiative's plan and opportunities for discussion will take place at the upcoming Race and Social Justice Initiative Community Meeting. The meeting will take place on March 10 from 1-3 pm in the NewHolly Gathering Hall. For more information on the Race and Social Justice Three Year Plan, click here.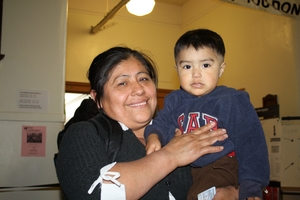 Gabriella Martinez* moved to Seattle from Mexico in 2004. Ever since, she has been a janitor at Seattle Pacific University. Although she has a stable income, paying for food has proven difficult for her. Six years ago, she was walking near El Centro and saw people walking out of the building with bags of food. She asked one of them where the food came from and they explained that El Centro had a food bank. She had heard of El Centro because her sister's son had been tutored there in the past but wasn't aware of the wide range of services El Centro offered. From then on, she has been coming to El Centro's food bank regularly. She now brings other members of her family to get food supplies as well. A weight has been taken off of her shoulders and she's very grateful for the food she receives. "They treat me well and are good people," she says of those that work at El Centro. *name changed
Thriving Communities Conference
On February 2-4th the Whidbey Institute at Chinook, a retreat and educational center located on South Whidbey Island, hosted the inaugural Thriving Communities conference. El Centro de la Raza's Food Bank Coordinator, Andrew Kingsriter, had the opportunity to participate in the three day conference. The conference is the first of five conferences that will have an overarching theme regarding communities and what makes communities thrive in difficult times.

Using several exemplary examples of community based organizations in the South Whidbey area as focal points; the conference explored the importance of food, from production to consumption, as a basis for a healthy community. This conference comes as a larger national and international discussion is taking place in regards to food production, safety, and equal distribution. The Thriving Communities conference studied how community based organizations can have a tremendous impact not only on the daily reality of hungry people, but also how they can galvanize a local identity and bring people into closer relationships with their neighbors and their local environments.
"The Journey of the Pablo O'Higgins Mural for the Seattle Ship Scalers Union" w/Gigi Peterson, SUNY-Cortland
When: March 8
Location: Walker-Ames Room, Kane Hall, UW Seattle
Time: 7pm-9pm. Reception to follow lecture
FREE
The Pablo O'Higgins mural "The Struggle Against Racial Discrimination," now hanging in UW's Kane Hall, was painted in 1945 for the Seattle Ship Scaler's Union. The mural was later donated to the University of Washington, and after a campaign led by UW MEChA and Seattle's El Centro de la Raza, it was restored and hung on campus in 1975.

In the upcoming Winter 2012 issue of the journal LABOR: Studies in Working-Class History of the Americas, UW alumna Gigi Peterson (now Assistant Professor at SUNY-Cortland) will publish a new article on the storied history of the mural, how it came to be painted and how it came to reside at the UW. Peterson will discuss her research on the life of Pablo O'Higgins, the Ship Scalers Union, and the mural that brought them together. Reception to follow.

Sponsored by the Harry Bridges Center for Labor Studies; Simpson Center for the Humanities; UW Department of American Ethnic Studies; Diversity Research Institute; UW Institute for the Study of Ethnicity, Race & Sexuality; UW Office of Minority Affairs and Diversity; UW Latino/a Faculty Staff Association; and El Centro de la Raza. For more information, call 206-543-7946 or e-mail hbcls@uw.edu

At this time, the Seattle Office of Sustainability and Environment is updating the Climate Action Plan. Councilmember Mike O'Brien, Chair of the Energy and Environment Committee, will continue working to adopt a Climate Action Plan that will put Seattle on a path towards becoming carbon neutral by 2050. The objective of the plan is to significantly reduce the amount of emissions of greenhouse gases that occur in the City. This reduction will improve public health, will help preserve our power and support the existence of a strong economy in the future. By participating in the Climate Action Plan survey, you can voice your opinions on how the city can reduce the emissions of greenhouse gases in Seattle. Para tomar la encuesta en español, haga clic aquí.

Save the Date for El Centro Events!
Unique Gifts on Sale at El Centro!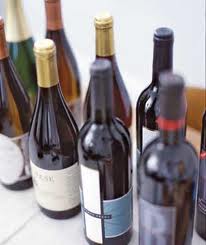 We will accept the "best offer" on each item! There is a special opportunity to do some shopping and help El Centro in the process. We have a special selection of items reserved from the 2011 Legacy Awards and Auction Banquet in September. All proceeds from this sale go to the support of our 33 human service programs. So make an offer on any number of exciting gifts such as bottles of wine, a wedding/event deal, and venue rentals. You suggest a reasonable price and all proceeds benefit El Centro's vital human services and community building programs! To see the complete list of items and instructions to purchase, simply click here. Questions? Email Betsy Mardany.
United Way Tax Preparation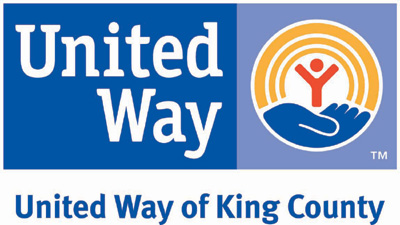 El Centro is serving as one of 16 tax sites for the United Way Tax Campaign 2012. Volunteers are needed to help working families keep more of their earnings. Last year volunteers prepared 13,320 tax returns, and returned $19.1 million in refunds to our community. No tax experience necessary: All new tax volunteers receive 2 days of training and are IRS certified. Volunteers work 4 hours weekly at one of 16 tax sites from now through 4/17. Intake volunteers are also needed. Your time is valuable and we hope you will consider sharing some of it with taxpayers in need. Bilingual applicants are especially wanted. For more details click here.
Employment Program
Programa de Empleo
Our Employment Program provides job training skills and the opportunity to find employment. Our services include: monthly workshops, one-on-one support, assistance applying for jobs & preparing for interviews. We can help you acquire new skills to advance in your career!

Classes start February 20th! If you would like to participate or need more information, please contact Camila Lagow: (206) 957-4622 or email or Maria Bocanegra: (206) 957-4642 or email. Para ver en español, haga clic aquí.
Financial Literacy Classes
Clases del Manejo de Finanzas
Learn how to read a credit report, manage your spending and increase your savings to help set financial goals. Workshop dates run January-March:
Feb.28, 29, & Mar.1 at 9:30 AM- 12 PM
Mar.26, 27, & 29 at 5:30 PM – 8 PM
Lunch and childcare may be provided at some sessions. For more information call Matthew Driscoll: (206) 957-4646 or email.
Alternatives to Foreclosure Orientations
Orientaciones para Alternatives de la Ejecucion

Mar.3 at 10 AM – 12 PM
Are you at risk of falling behind on your mortgage payments or already behind?
Learn how to avoid foreclosure and what options are available to you, the homeowner. Contact Piero Prada: (206) 957-4633 or email.
Overcoming Violence Through Hip Hop Artistry
Our friends at 206Zulu are organizing a series of events including school-wide assemblies to raise awareness of hip hop's true history and to showcase local Hip Hop artists. These events are focused on overcoming violence through the art form that is Hip Hop.El Centro, in partnership with Denny International Middle School's Proyecto Saber Program, is coordinating Hip Hop Poetry Classes! Contact Alex Bautista for participation details: (206) 957-4620.

Anuncios y Felicitaciones
Announcements & Congratulations
Two JMCDC Employees graduate from Goddard College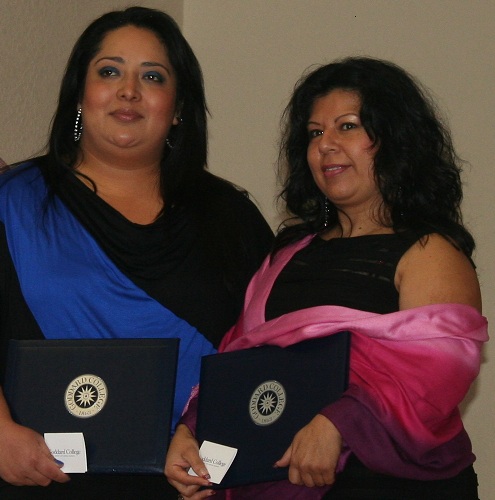 Congratulations to Maria Teresa Fitz and Maria D. Rico for their recent graduation from Goddard College. Maria Teresa Fitz is a pre-school teacher at the José Martí Child Development Center and recently obtained a Bachelor's degree in Education. Maria D. Rico, the Alfonso Velasquez afterschool program coordinator, obtained her Master's Degree in Education. With their degrees and past experiences, both Maria Teresa Fitz and Maria D. Rico bring a wealth of knowledge and expertise to the José Martí Child Development Center.
Bimonthly ENewsletter
In response to the many fantastic things happening at El Centro de la Raza, a bi-monthly eNewsletter will be released. The second February eNewsletter will be sent out at the end of the month.
Pay Parking Lot Open Soon!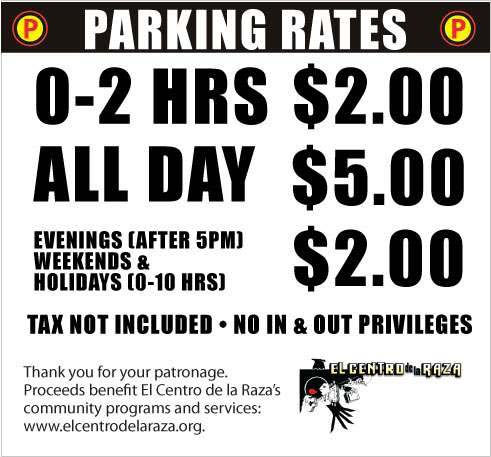 El Centro will be opening a temporary parking lot to earn much needed revenue for our programs and services. The lot will be in-use until the ground breaking takes place to build a mixed-use development on the site. We hope to have lot open soon. If you are interested in monthly parking rates or have other questions, please call (206) 957-4603. Going to a Sounders, Seahawks or Mariners game? Special event parking is $5 and general parking rates are listed to the left.
El Centro Employee to Serve on Juvenile Justice Committee

Seattle Public Schools recently created the Positive Climate and Discipline Advisory Committee comprised of parents, teachers and administrative staff to look at changes in the way Seattle Schools discipline children. The group will be meeting each month and will provide recommendations to the superintendent and to the school board. Carmen Miranda, a teacher at the José Martí Child Development Center, a parent and grandparent of children attending Seattle School, and a long time activist has been asked to serve on this important committee.
Rental Spaces Available at El Centro!
There are office spaces available for lease at El Centro de la Raza's building on Beacon Hill. We have two spaces currently open: Main floor (531 sq. ft.) and top floor (1055 sq. ft.). Please contact our Facility Manager for more information at (206) 957-4603 / email facilities@elcentrodelaraza.org.
Quality Enhancement Grant

The Luis Alfonso Velasquez afterschool program received a Quality Enhancement Grant of $3,000 from School's Out Washington. The Quality Enhancement Grant will go towards improving student acheivement and enhancing professional development activities for teachers

.
Know Your Rights!
The Anti-Discrimination Provision
of the Immigration & Nationality Act (INA)
The U.S. Dept. of Justice, Civil Rights Division has an office dedicated to ensuring that employers are not discriminating against work-authorized individuals based on their national origin or immigration status. It is unlawful to fire or refuse to hire certain workers because of where they are from or because they are not U.S. citizens. The law also protects workers where employers discriminate against them by asking for too many work-authorization documents or by rejecting valid documents. How can I tell if an employer is violating the law? What about E-Verify? What can I do? For more information / questions and answers: Click here to know your rights!
Your Kids Need Immunizations

Shots, (also known as vaccines or immunizations) help children fight many childhood diseases that could make them very sick. A lot of research has shown that shots are safe for your child to receive. Click here to view a chart that recommends when your child needs a shot. For information about immunizations, please talk with your health care provider. For information on quality and affordable health care for you and your family, please call the Community Health Plan customer service team at 1-800-440-1561 or go to www.chpw.org. If hearing or speech impaired, call TTY 1-866-816-2479

*Community Health Plan provides coverage for people in 39 WA counties. Members receive services from more than 2,588 primary care providers and 13,571 specialists at more than 563 primary care sites and more than 100 hospitals.
---
LOCAL
► One Night Count of King County's Homeless Population Rises: Story
► Foreclosure Rates in King County Lower Than National Rates: Story

NATIONAL
► The Potential Economic Impact of Alabama's Immigration Law: Story
► Grassroots Caravan to Take Prohibited Books to Arizona: Story