El Centro de la Raza is putting on our 11th Annual Ofrenda Exhibit Opening and Celebration this coming Monday, November 2nd! Join us from 5:30 PM - 8:30 PM for dinner, children's activities, and viewing of the ofrendas.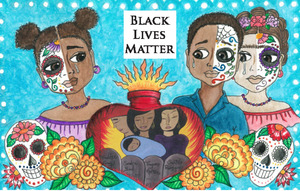 This year we stand in solidarity with and honor the Black Lives Matter movement, to remember those that were lost this year due to the racism against People of Color in the United States. As a community we come together to build a better community for the generations to come. Thank you to the many different groups who created an ofrenda this year, and to our sponsors 4 Culture, Office of Arts & Culture, Seattle Public Utilities, and KUOW 94.9. Thank you also to La Mexicana for their generous donation of tortillas for our event and Sysco's donations of rice and beans.

The ofrenda exhibit continues through November 19th and is open Mondays, Tuesdays, Wednesdays and Fridays from 10 AM – 6 PM, and Thursdays from 12 PM – 8 PM. Even if you are unable to make the opening event, still stop by to see the beautiful ofrendas! For more information call (206) 957-4605 or RSVP to the event on Facebook.

Be sure to pick up a t-shirt at the event. They will be sold for $12 each or 2 for $20. Here is what the 2015 Día de los Muertos design looks like: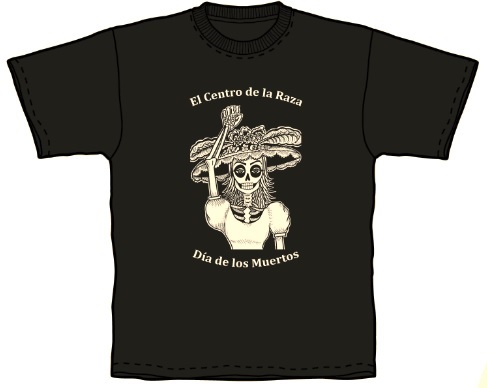 El Centro de la Raza is honored to be hosting Bessie Rodriguez on the same day as our Día de los Muertos event that Monday, November 2nd. Bessie, mother of Santos Rodriguez, will be visiting to see the park dedicated to her son who was killed by police in Dallas, Texas in 1973. Two articles in the Dallas Morning News have recently highlighted the Santos Rodriguez park at El Centro - you can read them here and here. The reception will begin at 10:30 AM, and we will hear comments from Jesus Aguirre, the Superintendent of Seattle Parks; Roberto Corona, Embrey Human Rights Program at SMU; and a poem by Seattle Civic Poet Claudia Castro Luna. We invite all to attend this special event, as well as our annual Día de los Muertos event in the evening. Read more about this event in another article by the Dallas Morning News, and we hope to see you there.

Respetuosamente,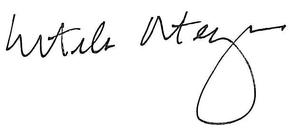 Estela Ortega
Executive Director

P.S. - Don't forget to "like" us on Facebook, and "follow" us on Twitter.
---
El Centro de la Raza News/Noticias

King 5 New Day Northwest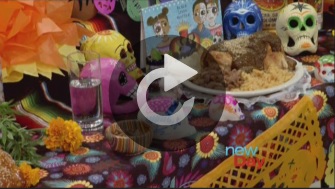 On Monday, October 26th, Miguel Maestas and Hilda Magaña from El Centro de la Raza were featured on a segment on New Day Northwest about our Día de los Muertos ...read more

Wells Fargo Check Presentation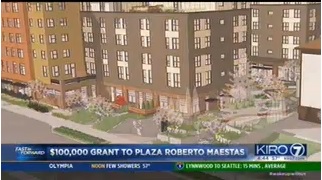 El Centro de la Raza is so grateful to have received a $100,000 grant from Wells Fargo for the Plaza Roberto Maestas. We held the check presentation ceremony ...read more

Buy-a-Brick Campaign and Plaza Roberto Maestas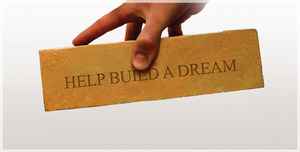 Have you been thinking about buying a brick but haven't yet? There is still time, because our Buy-a-Brick Campaign is still going on! We've already sold $21,250 in bricks, and we need to ...read more

Initiative 122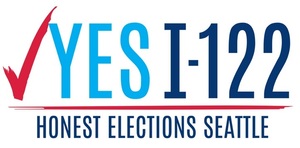 El Centro de la Raza was mentioned in an article by The Seattle Times about supporting Initiative 122, which would limit big money interests and give regular voters ...read more

Flu Shot Success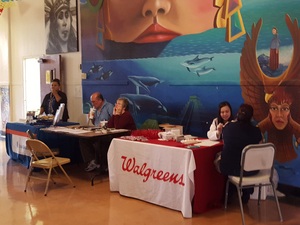 El Centro de la Raza held a free flu shot event last week and were able to provide 89 individuals with flu shots for the year. United Healthcare ...read more




Regístrese Ahora / Register Now

Best Starts for Kids Proposal

El Centro de la Raza needs your participation when voting next week, November 3rd. We are asking for your support of King County Executive Dow Constantine's Best Starts for Kids proposal. "Best Starts for Kids" is an initiative to improve the health and well-being of King County by investing in prevention and early intervention ...read more

Giving Tuesday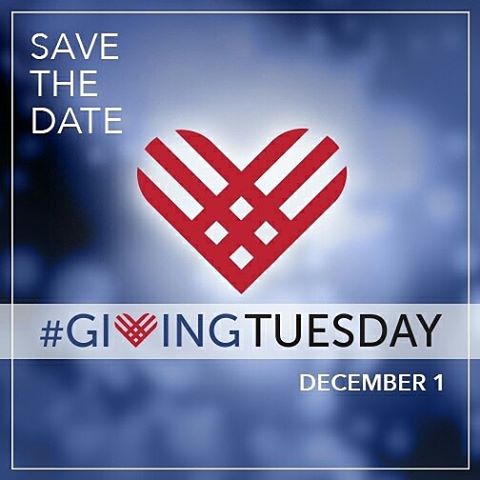 Save the Date for Giving Tuesday on December 1st! Giving Tuesday is a global day of giving that starts off the giving season. Following a weekend of shopping and spending money on ...read more


Sign Up for Cooking Classes Today!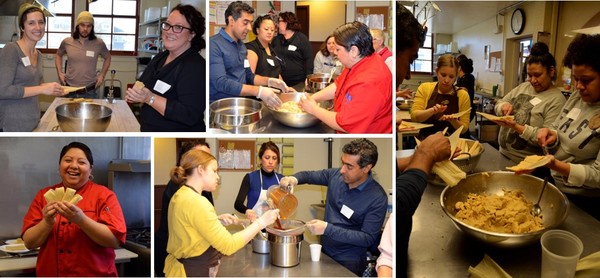 El Centro de la Raza has expanded its popular Tamale Making Classes to include a wider variety of cooking classes! Learn how to cook our favorite dishes, share in our culture, and meet new people ...read more


English Classes-Fall/Winter Program

Free English Classes are held on Tuesdays and Thursdays from 5:00 PM-7:00 PM and run until December 15th. Classes are held at El Centro de la Raza ...read more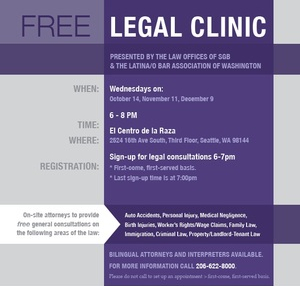 ---
Announcements/Anuncios

Poetry and Prose Reading
We are hosting a poetry and prose reading event on November 10th from 6 PM-8 PM. This event features a diverse group of 10 different writers including Claudia Castro Luna, Georgia McDade, Robert Flor, Jim Cantu, and youth from ...read more

Meet the Award-Winning Activists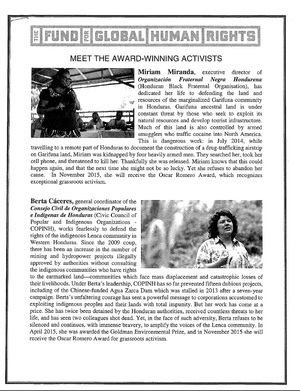 *Note time change

Don't miss out on hearing two amazing Honduran activists speak at El Centro de la Raza on November 16th from 6:00 PM-7:30 PM. This event ...read more



Christmas Tree Sales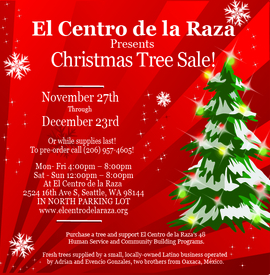 Buy your Christmas tree at El Centro de la Raza this year! Tree sales start on November 27th and end on December 23rd, or while supplies last. Proceeds from Christmas tree sales ...read more



Holiday Spirit Lighting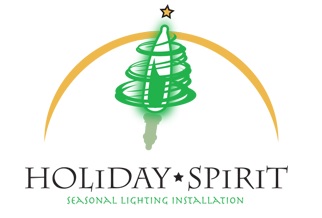 Take the hassle out of your holiday decorating and have Holiday Spirit Lighting put up your lights this year! Holiday Spirit Lighting will cover all of your lighting needs ...read more


Public Film Nights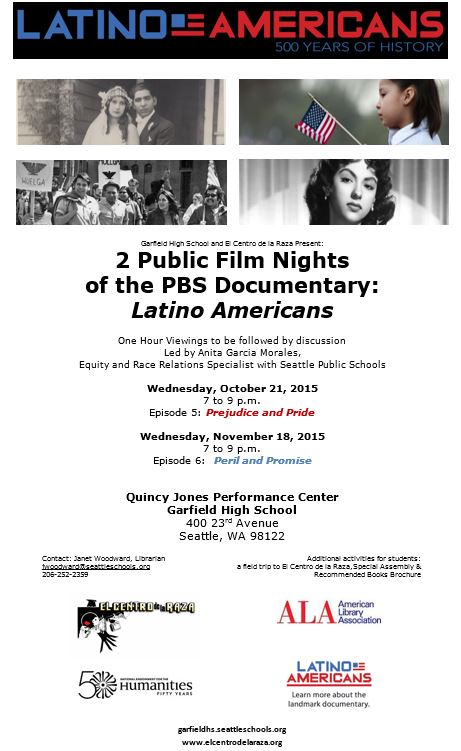 Garfield High School and El Centro de la Raza are putting on two public film nights and will be showing the PBS Documentary Latino Americans. Each night will consist of one hour of watching the documentary followed ...read more



Tutoring for Adults (in Spanish)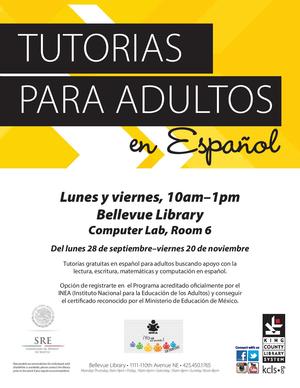 The Bellevue Library offers tutoring in Spanish for adults that started on September 28th. These free classes are on Mondays and Fridays from 10 AM-1 PM in Room 6. ...read more



ECDLR's Smoking Cessation Program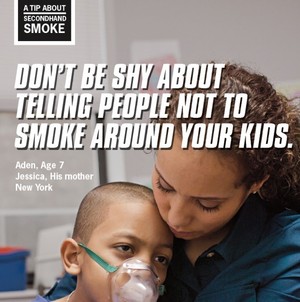 In King County, 10% of Latino adults are smokers and 10% of Latino high school students have smoked cigarettes in the past 30 days (Public health data watch 2012). ...read more



ORCA Lift Reduced Fare Program

Our Frances Martinez Community Service Center has a new transit fare program! The new reduced fare for riders on the Link Light Rail and King County Metro busses will be $1.50 per ride. ...read more
---
Our Community-Nuestra Comunidad

Coalition on Human Needs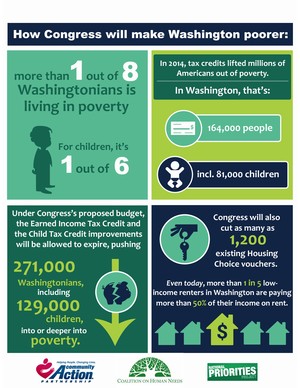 The Washington State Community Action Partnership worked with the Coalition on Human Needs and recently came out with a report showing the high rates of poverty and lack of progress. ...read more



My Mañana Comes





ArtsWest is putting on a play entitled My Mañana Comes, which will run from October 29-November 22. The production provides a glimpse into the lives of four busboys in the Upper East Side of New York, and promises to be both humorous and haunting as ...read more


Healthy Home Check-up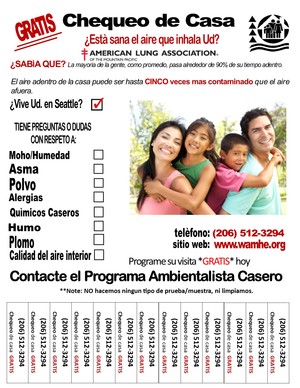 The Master Home Environmentalist Program through the American Lung Association is offering free home visits for those interested in learning more about improving their indoor air quality. ...read more




SANA Cancer Survivor Support Group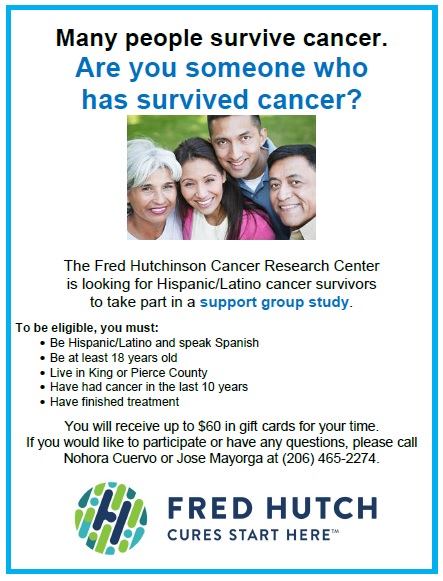 The Fred Hutchinson Cancer Research Center is looking for participants in a support group study. This is open to Hispanic and Latino cancer survivors ...read more



Save 60% on Your Electric Bill This Year
Having trouble paying your electric bills? You may qualify for Seattle City Light's Utility Discount Program, which offers free home energy visits to help you maximize your discount, as well as assistance with other utilities such as water, sewage, ...read more