Each year at our Cinco de Mayo event we have
a "Desfile Cultural" or multicultural fashion show. We are inviting children, youth, families and community members to participate if you have traditional Desfile attire. We invite people of all cultures to participate by wearing their own traditional dress in a show that celebrates racial diversity and unity in our community. If you are interested in being a part of this tradition, please submit a paragraph with information about the traditional attire you will be wearing to Hilda Magaña at hmagana@elcentrodelaraza.org by Friday, April 22nd.
We are deeply saddened to hear of the death of Berta Cáceres, a Honduran Indigenous Rights Leader who was murdered as a result of her most recent advocacy to stop the building of a hydroelectric dam on the Gualcarque River. Cáceres visited El Centro de la Raza this past fall to speak of her environmental activism work on behalf of the indigenous Lenca community in Western Honduras. Berta was an inspiration to hear and see, and is a genuine example of someone who dedicated her life to stand up for vulnerable and marginalized populations. Read the statement made by Berta's daughters, son, and mother regarding her murder. Learn more about Berta's life and legacy from this moving eulogy. Sign this petition asking Congress to press the Honduran government to investigate Berta's assassination and prosecute those responsible.

Respetuosamente,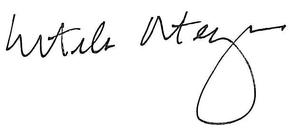 Estela Ortega
Executive Director

P.S. - Don't forget to "like" us on Facebook, and "follow" us on Twitter.
---
El Centro de la Raza News/Noticias

Parent Child Home Program Welcome to the Library Event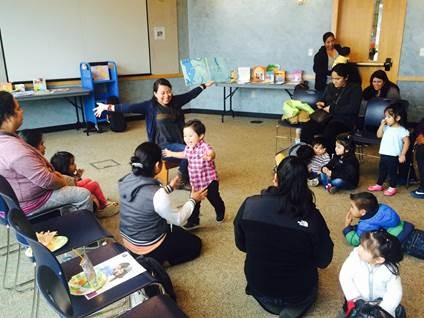 In mid-February our Parent Child Home Program (PCHP) families were invited to a Raising A Reader Welcome to the Library event at the Beacon Hill branch of The Seattle Public Library. Fifteen families were received with food and ...read more


Cinco de Mayo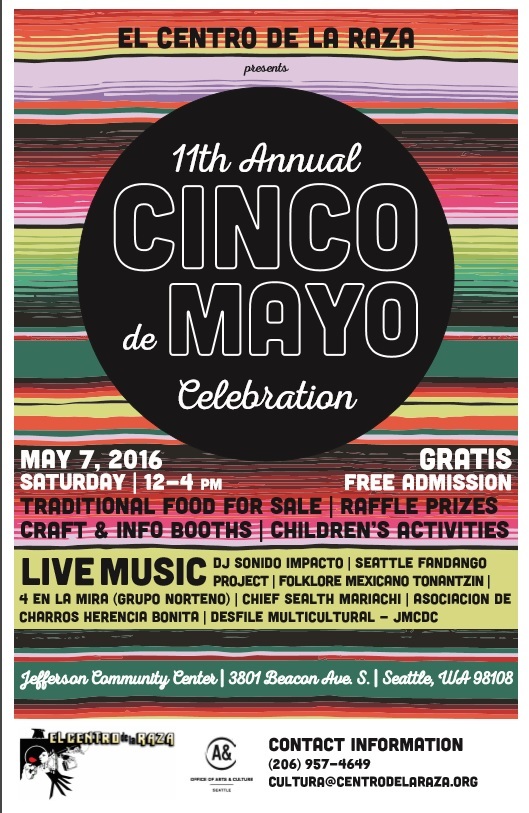 El Centro de la Raza's 11th Annual Cinco de Mayo Celebration is fast approaching! This event is free to the public and will take place on Saturday, May 7, 2015 from 12 PM - 4 PM at the Jefferson Community Center, 3801 Beacon Ave S, Seattle, WA 98108. Don't miss out on this wonderful event - get involved by attending, volunteering, or buying a booth! ...read more




El Centro de la Raza is Hiring!

Now hiring Bilingual Teachers for Hirabayashi Place and Plaza Roberto Maestas! We have openings for Mandarin/English and Spanish/English speaking teachers at our new Jose Marti Child Development Center classrooms at Hirabayashi Place and Plaza Roberto Maestas. Please help us spread the word about these opportunities! For more information visit our website, contact sarmstrong@elcentrodelaraza.org or call 206-957-4626.

Youth Job Readiness Fundraiser

The youth in El Centro de la Raza's Youth Job Readiness Program are raising money and need your help! For this years' group project, the youth identified a need to help the homeless in their community. The kids will be going around the community and distributing clothes, food and toiletries to people in need. ...read more

Buy-A-Brick Campaign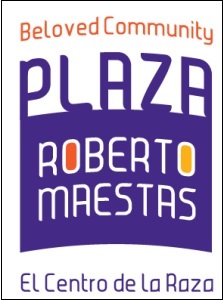 Mil gracias to all those who bought a brick to support Plaza Roberto Maestas! We raised over $112,752 though the Brick Campaign and sold over 350 bricks!


Sign Up for Cooking Classes Today!

The 2016 cooking class schedule is available now! Learn how to cook your favorite Latin dishes, share in our culture, and meet new people at the same time. Class fees vary and directly support our Senior Nutrition and Wellness Program. See upcoming classes here.
Classes this month include:
Apply for Roberto Felipe Maestas Legacy Award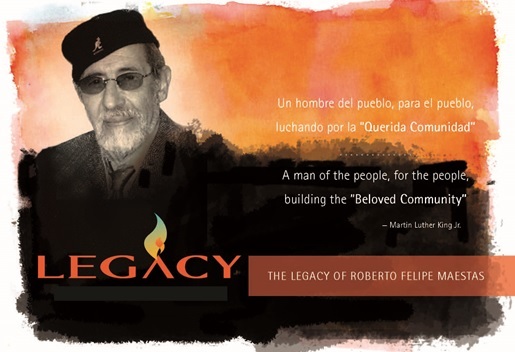 Nominations are now being accepted for the sixth annual Roberto Felipe Maestas Legacy Award to be presented at the 2016 Building the Beloved Community Gala. The deadline to apply is Monday, April 11th, 2016 at 5:00pm Pacific Time. ...read more
Regístrese Ahora / Register Now

Volunteers Needed!
Interested in getting more involved? Current volunteer needs include:
Front Desk Assistant:

Frances Martinez Community Service Center. Greet program participants, answer phones, respond to e-mails, update the database, ...read more
Legal Clinic Intake & Interpreting: 2nd Wednesday of each month, must be 21 years or older and bilingual (Spanish/English).
Contact Carlos Reyes at volunteer@elcentrodelaraza.org or 206-957-4602 for more information. ...read more

Latinos Vote 2016 Campaign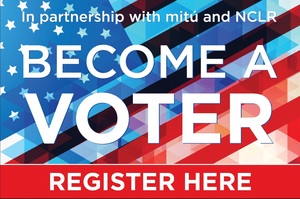 Did you know that there are more than 10 million Latinos eligible to vote? National Council of La Raza teamed up with MiTú to make a voter registration website specifically for the Latina/o community. Be sure to make your voice count and register to vote now! ...read more

Building the Beloved Community Gala




Our 2016 Building the Beloved Community Gala will be on September 26, 2016 from 5:00 PM - 9:00 PM. Early bird prices are $125 for a single ticket, $625 for a half table (5) or $1,250 for a full table of 10. Register now, learn more here, and RSVP to the event on Facebook!

Child Development at Hirabayashi Place Coming May 2016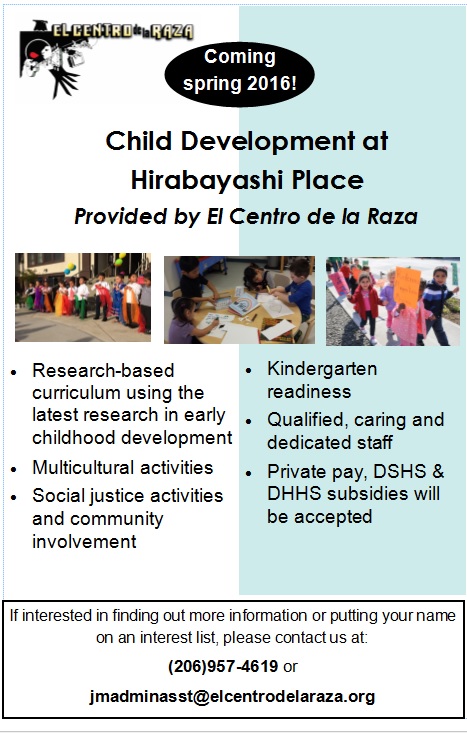 A new child development program is opening at Hirabayashi Place in May 2016. The research-based curriculum will use the latest research in early childhood development to provide the highest quality kindergarten readiness program possible ...read more



'Eat Right When Money is Tight' Workshop Series

Come learn how your family might eat more nutritious meals on a budget! The food bank hosts a free monthly workshop series: Eat Right When Money is Tight. The purpose of the workshop is to demonstrate and discuss healthy eating for cost-conscious families. ...read more

Homeownership Education Workshops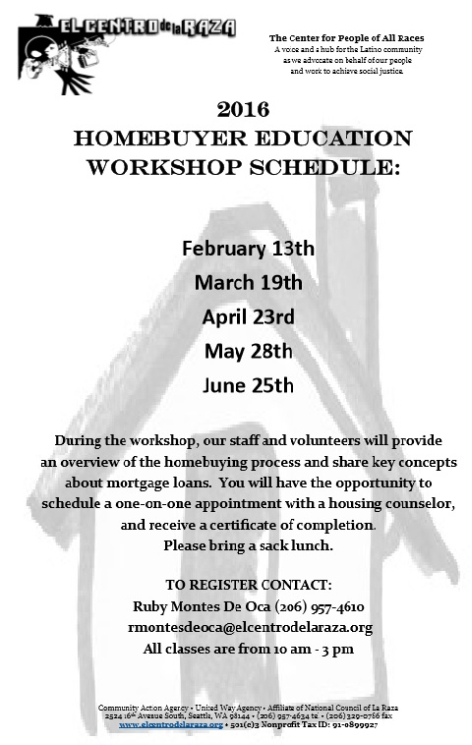 El Centro de la Raza's Homeownership department is hosting homebuyer education workshops every month through June 2016. These classes provide an overview of the homebuying process and share key concepts ...read more



English Classes/Clases de Inglés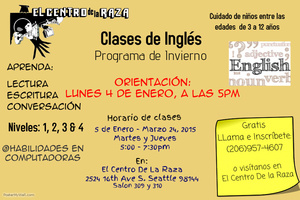 English classes will take place between April 5th and June 16th. Classes are held on Tuesdays and Thursdays from 5:00-7:30 PM in Rooms 309 and 310 at El Centro de la Raza...read more. En Español.


Free Tax Preparation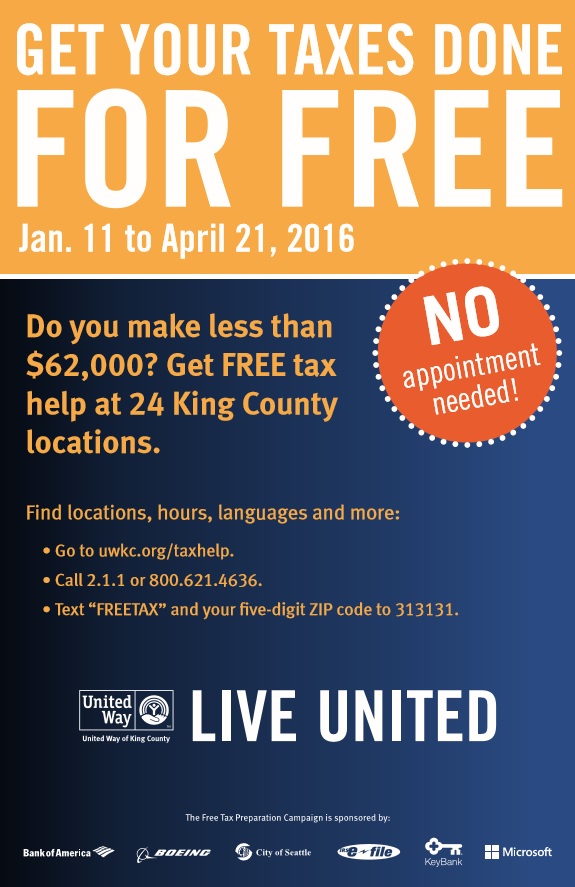 So far this year Tax Prep has assisted at least 308 households to prepare their taxes, benefitting 928 individuals. 89% of participants have been Latino, 96% low-income, and 63% families with children. Made possible by United Way, from January 12th - April 21st, El Centro de la Raza offers free tax preparation for those making under $62,000 per year. Hours are 5 - 9 PM Tuesday and Thursday and 10 AM-2 PM on Saturdays in Room 106 at El Centro de la Raza, 2524 16th Ave. S, Seattle, WA 98144. ...read more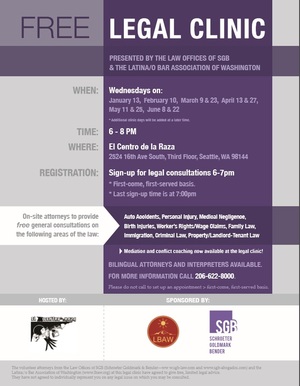 ---
Announcements/Anuncios

Seattle Pride Parade Grand Marshals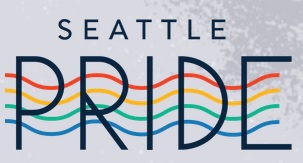 El Centro de la Raza is honored to have been chosen as a parade grand marshal for the 2016 Seattle Pride Parade. Mark your calendars now for Sunday, June 26th for the ...read more


Education Summit Community Conversations



Community conversations will be held around the city this month regarding the Seattle education system in preparation for the Mayor's Education Summit on April 30th (Photo by http://www.seattle.gov/mayor) at Garfield Community Center. El Centro de la Raza will be hosting one of the first of these conversations on March 16th at 6 PM in Room 307. RSVP for the event at El Centro. ...read more

ECDLR's Smoking Cessation Support Group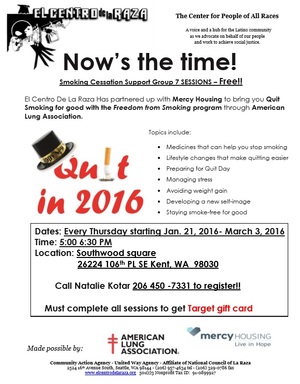 El Centro de la Raza has partnered up with Mercy Housing to start the Freedom from Smoking Program. Smoking cessation support group meetings are held every Thursday from 5:00 - 6:30 PM ...read more




ORCA Lift Reduced Fare Program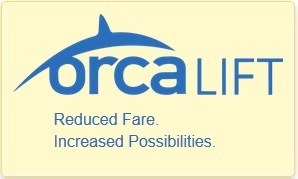 Did you know that our Frances Martinez Community Service Center has a transit fare program? The reduced fare for riders on the Link Light Rail and King County Metro busses is $1.50 per ride. ...read more
---
Our Community-Nuestra Comunidad

Save 60% on Your Electric Bill This Year
Having trouble paying your electric bills? You may qualify for Seattle City Light's Utility Discount Program, which offers free home energy visits to help you maximize your discount, as well as assistance with other utilities such as water, sewage ...read more

---
Social Media Links:

Like what we do?



Then "like" us on Facebook!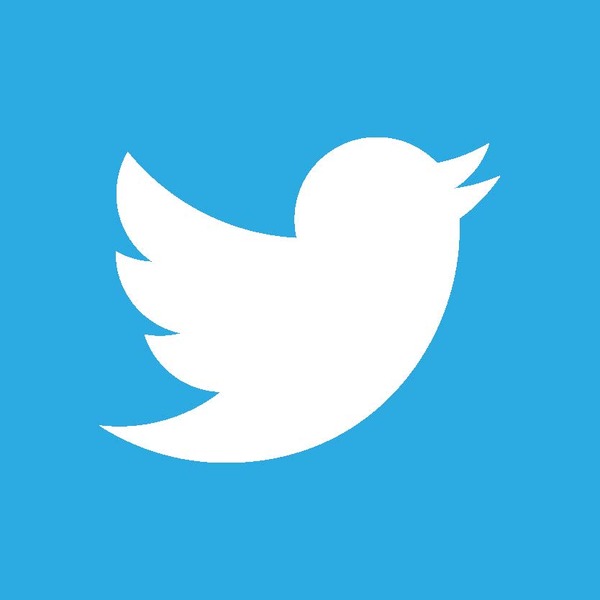 Follow us on Twitter for live updates on news and events!
In This Issue:

Parent Child Home Program Welcome to the Library Event

Cinco de Mayo

Youth Job Readiness Fundraiser

2016 Cooking Classes

Legacy Award Nominations

Volunteering Opportunities

Latinos Vote 2016 Campaign

Education Summit Community Conversations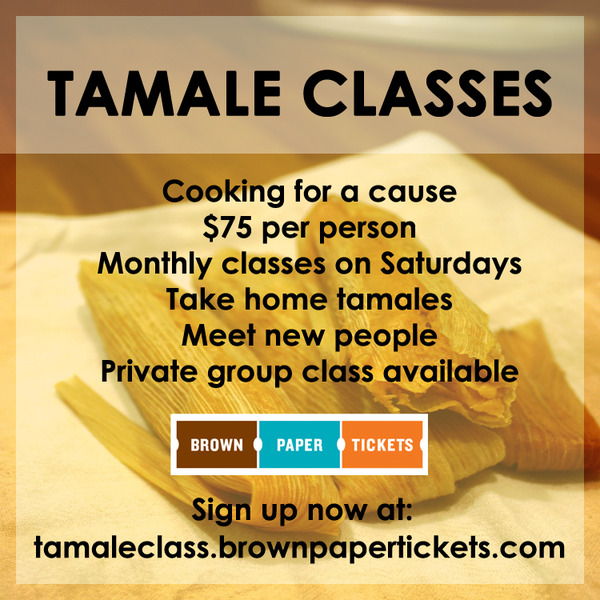 Help us improve our cooking classes by telling us what you want! Click here to take our quick 7 question survey.

Events Calendar:
March 16 Education Summit Community Conversation
March 19 Homeownership Workshop
March 19 Pork Tamale Class
March 26 Seafood Ceviche Class
May 7 Cinco de Mayo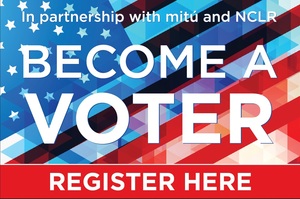 Register today with your smartphone

Mil Gracias Funders:
Washington Service Corps
One AmeriCorps member for Hope For Youth Program 2016-2017
Muckleshoot
$42,578 for ECDLR Smoking Cessation Program
The Boeing Company
$80,000 to support JMCDC
King County
Subsidized Metro bus tickets valued at $1,725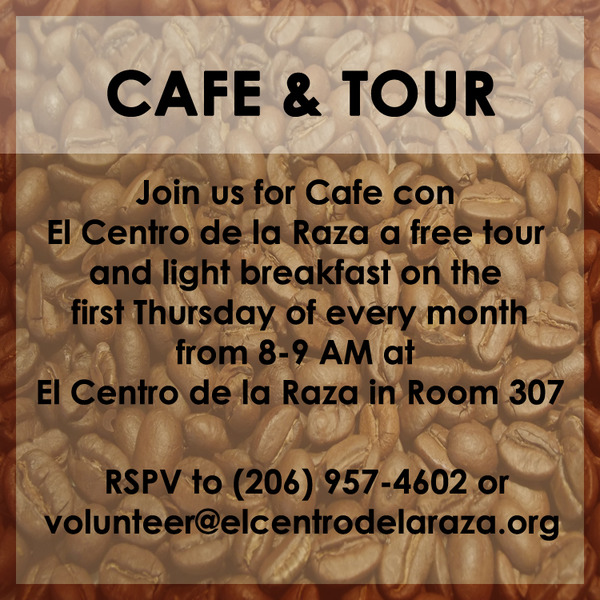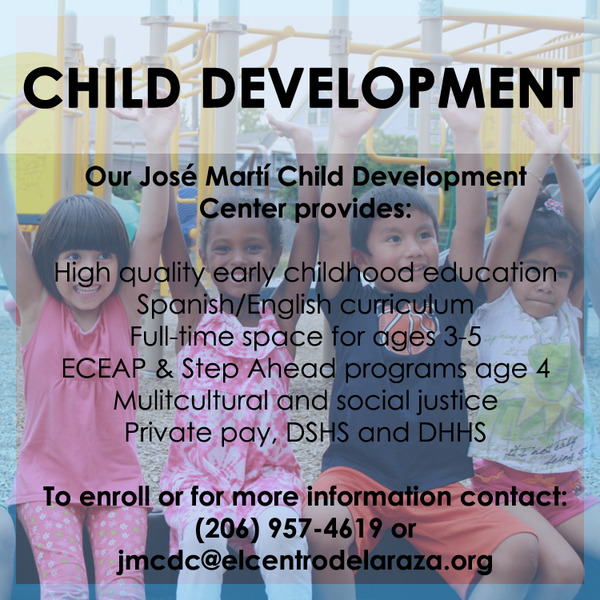 Board of Directors:
Ramon Soliz, President
Roxana Amaral, Vice President
Pablo Mendoza, Treasurer
Victoria Kill, Secretary
Madrienne Salgado, Parliamentarian
Emma Catague
Juan Cotto
Norma Cuevas
Christina Garcia
Ricardo Garcia
Martha Jimenez
Alexandra Narvaez
Bianka Sanchez
Urbano Santos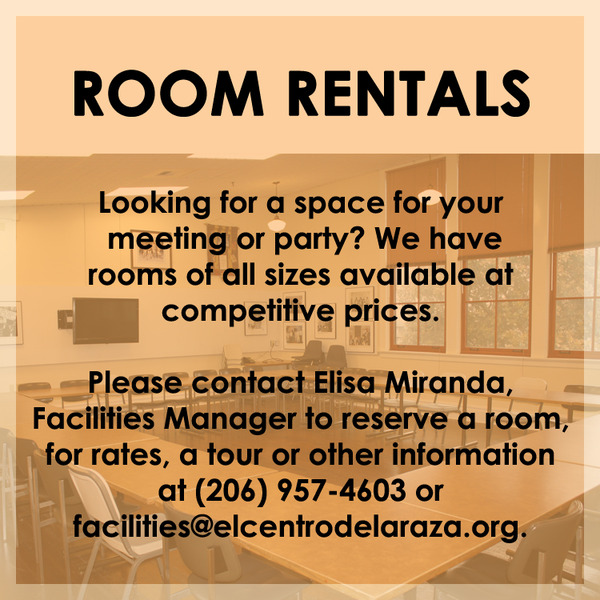 Programs and Services:
Bebes! Infant Mortality Prevention
Business Opportunity Center
Café con El Centro de la Raza
César Chávez Demonstration Garden
College Readiness
Comadre Monthly Workshops
COMCAST Digital Connectors
Community Meeting Space
Community Organizing
Community Service
Crisis Advocacy
Cultural / Political / Social Events
DSHS People Point Washington Connections
Economic Development
ECR Transitional Housing
El Patio Apartments
Employment Assistance
ESL Classes
Families & Education Levy Case Management
Financial Empowerment
Food Bank
Foreclosure Counseling
Health Coverage Enrollment
Historical & Educational Presentations
Homeless Assistance
Hope for Youth Poetry & Civil Rights History Classes
HUD Housing Counseling
Immigrant / Human / Civil Rights Social
Justice Advocacy
Low-Income Transit Fare Enrollment
José Martí Child Development Center
Labor Standards Outreach and Education
Latino Hot Meal Program
Legal Clinic Site
Local, State, National & International
Coalition Building
Luis Alfonso Velásquez Flores
After School Program
Parent-Child Home Program
Plaza Roberto Maestas
Santos Rodriguez Memorial Park
Seattle Youth Violence Prevention & Case Management
Senior Nutrition & Wellness
Senior Home Delivered Meals
Smoking Cessation
Summer Learning
Tax Prep Site
Veteran's Services
Volunteer Opportunities
Youth Case Management & Cultural
Enrichment
Youth Employment
Youth Technology Training