We are excited to share the many new developments happening with Plaza Roberto Maestas! Construction is coming along as planned, we are selling bricks again for a limited time, and new child development centers and a cultural center will be opening very soon! Stop by and see the progress, and be sure to Save-The-Date for our grand opening on October 1, 2016.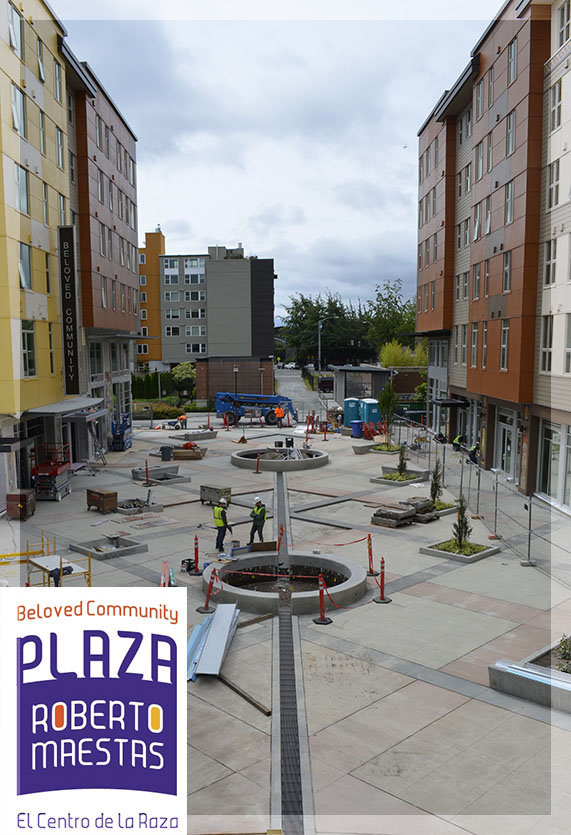 Brick Sales
You now have one more chance to buy a brick to place at Plaza Roberto Maestas! We have room for 200 more bricks to go in the Plaza - get one before they're gone! Brick sales will only last two weeks, and payment and inscriptions are due at time of order. We are so excited to offer bricks to those who missed the first sale. Buy A Brick today!
Centilia Cultural Center
Coming this fall...Seattle's newest event space: The

Centilia Cultural Center

! Opening October 1, 2016, The Centilia Cultural Center is perfect for Quinceañeras, Conferences, Birthdays, Meetings, and more. The Centilia Cultural Center boasts a location right next to the light rail station, state of the art audio/visual equipment, amazing multicultural artwork, and seating for up to 207 people. Book Centilia Cultural Center for all of your upcoming events! P
lease contact Ramiro Reyes at:
rreyes@elcentrodelaraza.org
or 206-973-4298
for details and reservations. ...read more
Child Development at Hirabayashi Place
A new child development program is opening at Hirabayashi Place in July 2016. We are also opening a new childcare center at Plaza Roberto Maestas on Beacon Hill in September. To enroll your child or for more information, please call 206-957-4619 or email jmcdc@elcentrodelaraza.org.
Read more about our new childcare programs here.
There are so many exciting ways to be involved at Plaza Roberto Maestas, and we can't wait to see how the plaza has a positive effect on our already amazing community.
Respetuosamente,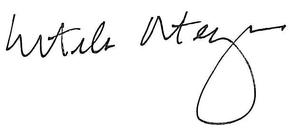 Estela Ortega
Executive Director

P.S. - Don't forget to "like" us on Facebook, and "follow" us on Twitter.
---
El Centro de la Raza News/Noticias
Building the Beloved Community Gala



Our 2016 Building the Beloved Community Gala will be on September 24, 2016 from 5:00 PM - 9:00 PM. Early bird prices are $125 for a single ticket, $625 for a half table or $1,250 for a full table of 10. Get your tickets now! Learn more about the event here, and RSVP on Facebook!

Seattle Pride Parade

Join El Centro de la Raza at the 2016 Seattle Pride Parade on Sunday, June 26th! We are honored to have been chosen as a parade grand marshal for this years' parade. The parade starts at 4th Avenue and Union Street at 11:00 AM on June 26th. Please RSVP to walk with us, and look for our banner at the event! More information about the parade here. Photo from seattlepride.org.

Digital Connectors Graduation
Students completing the Digital Connectors program will be having their graduation celebration on Wednesday, June 15th from 4:00 - 5:30 PM. The event will feature an overview of the program, presentations, and a special keynote speech by Beryl Fernandes, Pd.D., of the City of Seattle Community Technology Advisory Board. Read her bio here. We are so proud of all of our Digital Connectors graduates! RSVP required to attend - please contact Alex Bautista at 206-957-4620 or abautista@elcentrodelaraza.org.

Landfill Harmonic Orchestra Perform at El Centro


We were delighted to have Landfill Harmonic Orchestra perform here at El Centro de la Raza on Thursday, June 2nd. The orchestra is made of up Paraguayan youth who live next to one of South America's largest landfills, and the students play instruments made out of garbage. The youth did an amazing job and we are so happy to have hosted them for a short time on their tour of North America! Learn more about this inspiring group here.

Business Opportunity Center Teaches Participants Skills to Succeed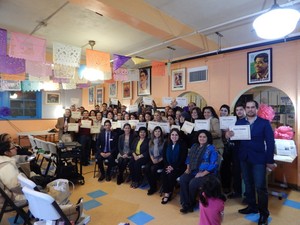 Sergio Valencia came to El Centro de la Raza after hearing an interview on a local radio station about our Business Opportunity Center. He called Gricelda, our Asset Building Program Coordinator to register for our first eight week business development course. ...read more

Lutheran Volunteer Corps Position Open at El Centro de la Raza
El Centro de la Raza's Volunteer Coordinator position through Lutheran Volunteer Corps is still open, with a start date in August. Learn more about what a year with the Lutheran Volunteer Corps could mean for you on their website. Click here to view the Volunteer Coordinator position.

El Centro de la Raza is Hiring!
El Centro de la Raza is hiring Early Childhood Education Teachers! We encourage diverse teachers to apply in order to reflect the diversity of our children. Bilingual teachers - particularly Mandarin/English speakers - desired for some positions. El Centro de la Raza is also hiring for a Cook/Janitor at our new Child Development Center at Hirabayashi Place. Please send resumes to Shannon Armstrong, sarmstrong@elcentrodelaraza.org or call 206-957-4626 with any questions. See all open positions.

Sign Up for Cooking Classes Today!
Learn how to cook your favorite Latin dishes, share in our culture, and meet new people by signing up for one of our amazing Latin Cooking classes! Already attended a cooking class? Leave a review on our new Yelp page! Upcoming classes include:
2015 Annual Report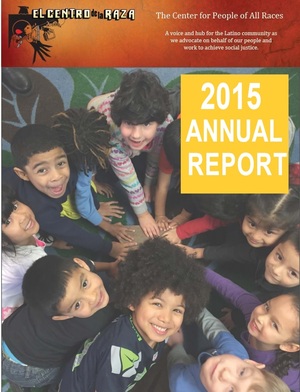 Learn more about El Centro de la Raza by reading our 2015 Annual Report! It is filled with success stories, photos, program information, donor lists, and funding information from 2015.


Regístrese Ahora/Register Now

Homeownership Education Workshops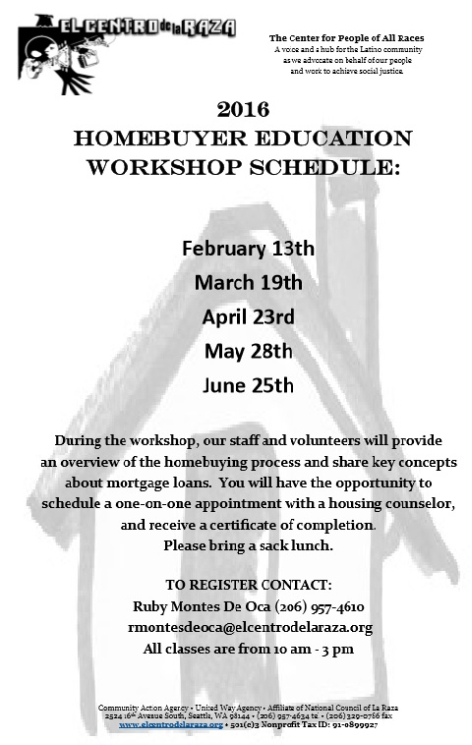 El Centro de la Raza's Homeownership Department invites you to a free seminar sponsored by the Washington State Housing Finance Commission, where professionals can answer your questions about becoming a homeowner, provide an overview of the homebuying process, and share key concepts about mortgage loans. Each class is from 9:30AM – 3:00PM in Room 307 at El Centro de la Raza. The next classes will be held on Saturday, May 28th, June 25th, or July 16th. Registration is required – contact Stephanie Chavez at 206-957-4610 or intake@elcentrodelaraza.org. ...read more

Generocity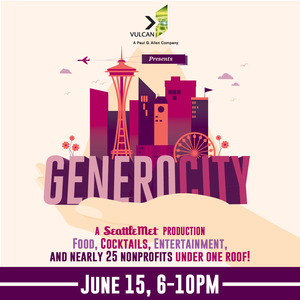 El Centro de la Raza is honored to be participating in the Third Annual Generocity event on June 15th from 6-10 PM. This showcase of nearly 30 nonprofits gives attendees the chance to sample hors d'oeuvres, sip specialty cocktails and brews, and enjoy live entertainment as they get to know participating nonprofits and learn about ways to get involved with their local, national, and global efforts. Tickets are $40 each or two for $70 - on sale now at www.seattlemet.com/generocity! ...read more

Volunteers Needed!
Interested in getting more involved? Current volunteer needs include:
Front Desk Assistant: Frances Martinez Community Service Center
Greet program participants, answer phones, take messages, respond to emails, and other duties. Spanish proficiency required. Shifts - Monday & Tuesday: 8:30am - 12pm, Wednesday: 8:30am - 5pm, Thursday & Friday: 8:30am - 12pm ...read more
Contact Carlos Reyes at volunteer@elcentrodelaraza.org or 206-957-4602 for more information. See more volunteer opportunities.

'Eat Right When Money is Tight' Workshop Series
Come learn how your family might eat more nutritious meals on a budget! The food bank hosts a free monthly workshop series: Eat Right When Money is Tight. The purpose of the workshop is to demonstrate and discuss healthy eating for cost-conscious families. ...read more
English Classes/Clases de Inglés
Summer English classes will start again on June 28th. Classes are held on Tuesdays and Thursdays from 5:00-7:30 PM in Rooms 309 and 310 at El Centro de la Raza ...read more.

Labor Standards Outreach and Education Program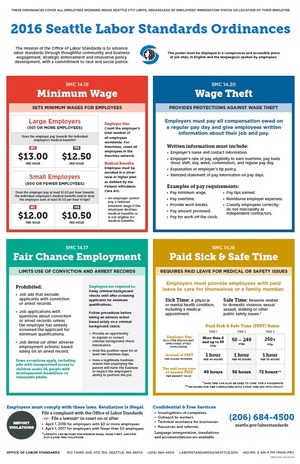 Our Labor Standards Outreach and Education Program helps Seattle workers with wage theft, paid sick/safe time, fair chance ordinance (for people with criminal backgrounds), and minimum wage. Please contact Enrique at 206-973-4290 or eespinosa@elcentrodelaraza.org to learn more. ...read more

Latinos Vote 2016 Campaign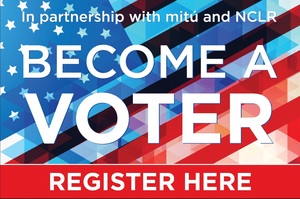 Did you know that there are more than 10 million Latinos eligible to vote? National Council of La Raza teamed up with MiTú to make a voter registration website specifically for the Latin@ community. Be sure to make your voice count and register to vote now! ...read more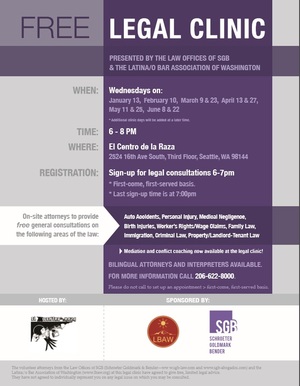 ---
Announcements/Anuncios

Cesar Chavez Social Justice Festival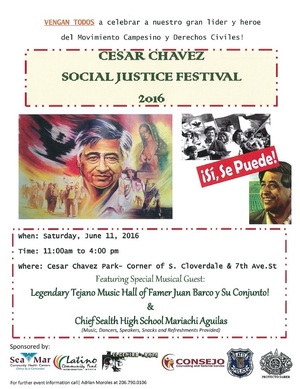 Come celebrate the life and work of Cesar Chavez at the Cesar Chavez Social Justice Festival this Saturday, June 11th from 11 AM - 4 PM. It will be hosted at Cesar Chavez Park on the corner of S. Cloverdale and 7th Ave. South. Enjoy music by Tejano Music Hall of Famer Juan Barco y Su Conjunto and Chief Sealth High School Mariachi Aguilas. ...read more


ORCA Lift Reduced Fare Program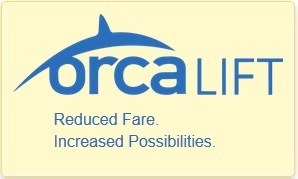 Did you know that our Frances Martinez Community Service Center has a transit fare program? The reduced fare for riders on the Link Light Rail and King County Metro buses is $1.50 per ride. ...read more
---
Our Community/Nuestra Comunidad

Post-Season Tax Prep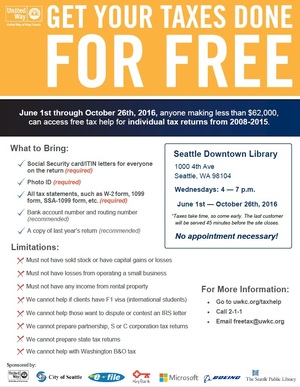 Free tax preparation services will be offered through October at the Downtown Seattle Public Library, and will be from 4 PM - 7 PM on Wednesdays. This service is available for individuals and families making less than $62,000, and there is no appointment necessary. ...read more

Annual Lantern Floating Peace Ceremony

On Saturday, August 6, From Hiroshima to Hope, Seattle's annual peace event, will take place from 6 PM - 9 PM as a Lantern Floating Peace Ceremony at Green Lake. This year honors the 71st Anniversary of the atomic bombings. Read more about the event here.
DREAMer's Roadmap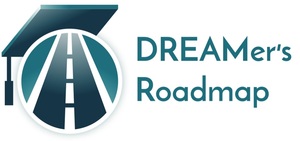 DREAMer's Roadmap is a new app to help undocumented students find scholarship opportunities. Both the app and website compile state policies for undocumented individuals as it relates to who can qualify for in-state tuition and aid, and offer a growing list of scholarships available to all students regardless of immigration status. Learn more about the project here. ...read more

Save 60% on Your Electric Bill This Year

Having trouble paying your electric bills? You may qualify for Seattle City Light's Utility Discount Program, which offers free home energy visits to help you maximize your discount, as well as assistance with other utilities such as water, sewage ...read more
---
Social Media Links:

Like what we do?



Then "like" us on Facebook!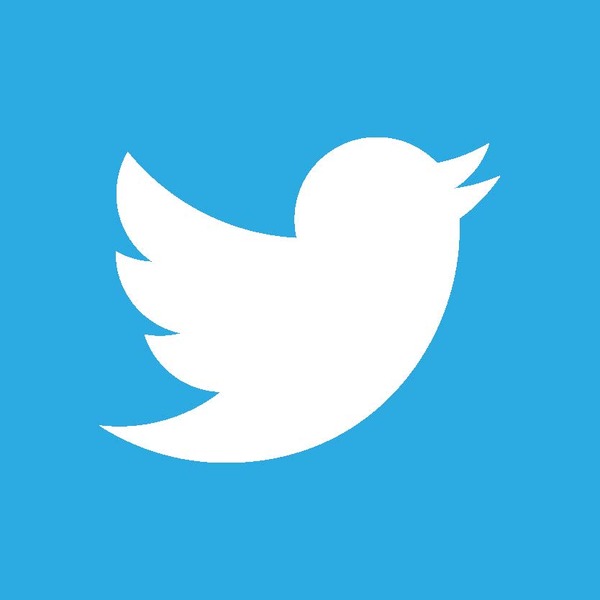 Follow us on Twitter for live updates on news and events!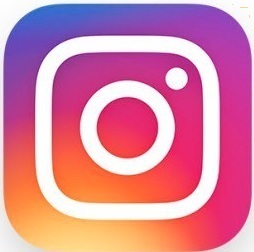 In This Issue:

Building the Beloved Community Gala

Seattle Pride Parade

Digital Connectors Graduation

Landfill Harmonic Performance

Lutheran Volunteer Corps Position Opportunity

Jobs at El Centro de la Raza

Business Opportunity Center Success Story

Generocity Event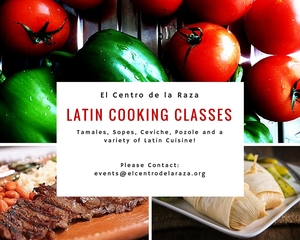 Rate us on Yelp, and take our quick 7 question survey to let us know what cooking classes you would like to see in the future.
Events Calendar:
June 11 Tamale Making Cooking Class
June 15 Digital Connectors Graduation
June 18 Margarita & Carne Asada Class
June 22 Legal Clinic
June 25 Homeownership Workshop
June 25 Chicken Sopes and Salsa Class
June 26 Seattle Pride Parade
July 5 Eat Right When Money is Tight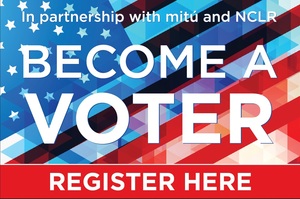 Register today with your smartphone

Mil Gracias Funders:
National Council of La Raza
Three spots at the Leadership Institute for Latino Literacy training
United Way of King County
$228,784 for various programs
Church of Jesus Christ of Latter-Day Saints
$2,000 worth of Deseret Industries merchandise to support individuals and families in need
Washington Federal
$1,500 for the Food Bank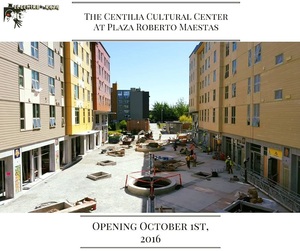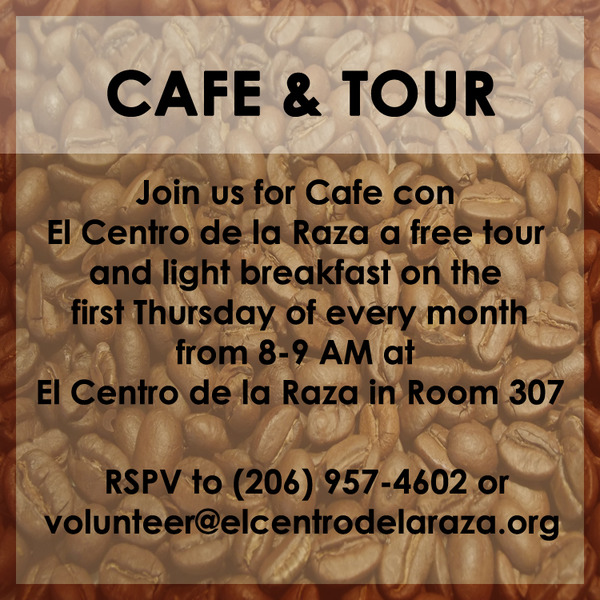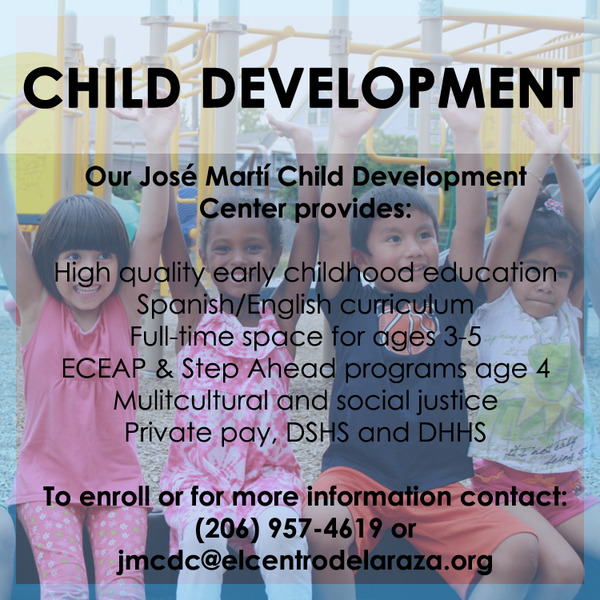 Board of Directors:
Juan Cotto, President
Roxana Amaral, Vice President
Pablo Mendoza, Treasurer
Victoria Kill, Secretary
Madrienne Salgado, Parliamentarian
Emma Catague
Norma Cuevas
Christina Garcia
Ricardo Garcia
Martha Jimenez
Alexandra Narvaez
Bianka Sanchez
Urbano Santos
Ramon Soliz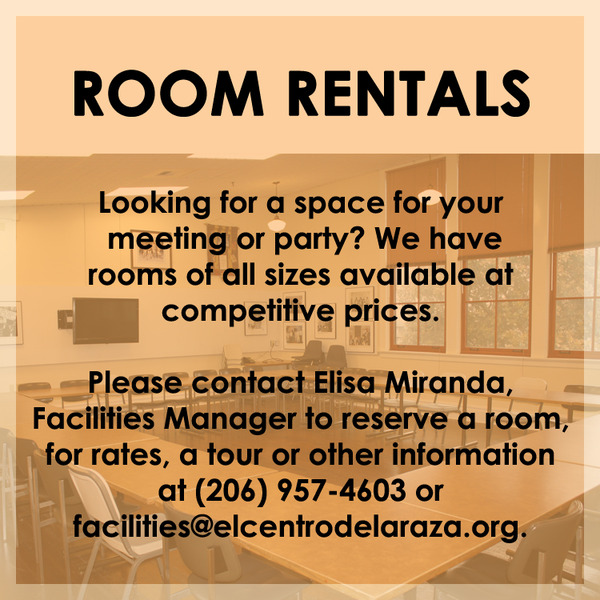 Programs and Services:
Bebes! Infant Mortality Prevention
Business Opportunity Center
Café con El Centro de la Raza
César Chávez Demonstration Garden
College Readiness
Comadre Monthly Workshops
COMCAST Digital Connectors
Community Meeting Space
Community Organizing
Community Service
Crisis Advocacy
Cultural / Political / Social Events
DSHS People Point Washington Connections
Economic Development
ECR Transitional Housing
El Patio Apartments
Employment Assistance
ESL Classes
Families & Education Levy Case Management
Financial Empowerment
Food Bank
Foreclosure Counseling
Health Coverage Enrollment
Historical & Educational Presentations
Homeless Assistance
Hope for Youth Poetry & Civil Rights History Classes
HUD Housing Counseling
Immigrant / Human / Civil Rights Social
Justice Advocacy
Low-Income Transit Fare Enrollment
José Martí Child Development Center
Labor Standards Outreach and Education
Latino Hot Meal Program
Legal Clinic Site
Local, State, National & International
Coalition Building
Luis Alfonso Velásquez Flores
After School Program
Parent-Child Home Program
Plaza Roberto Maestas
Santos Rodriguez Memorial Park
Seattle Youth Violence Prevention & Case Management
Senior Nutrition & Wellness
Senior Home Delivered Meals
Smoking Cessation
Summer Learning
Tax Prep Site
Veteran's Services
Volunteer Opportunities
Youth Case Management & Cultural
Enrichment
Youth Employment
Youth Technology Training