WELCOME BACK!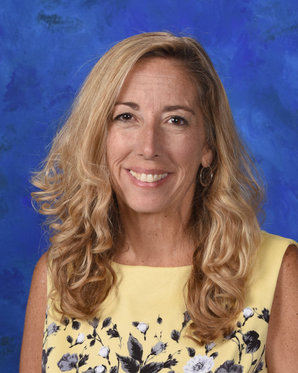 Summer break is always a great time for me to relax and enjoy time with my family. This time off rejuvenates us all. I hope you had time to enjoy your children and I thank you for sending them back to us!
My name is Laura Wanstreet and I am the Horizon Honors Elementary Principal. I have been with Horizon Honors for over 20 years. I taught for several years in district, private and other charter schools before coming to Horizon Honors in 1998. Some of you may recall, I taught K-1 (Kindergarten and 1st grade multi-age combination) and 4-5 (4th and 5th grade multi-age combination). I was a Team Leader, Mentor Teacher and Master Teacher prior to becoming the Elementary Principal in 2007. I look forward to meeting our new families and welcoming back returning families. Please do not hesitate to contact me with any questions or concerns. You can usually find me each morning in the foyer in front of the Elementary Office, but I can be reached by phone (659-3005) or via e-mail (
laura.wanstreet@horizonclc.org
). You can also stop by. My office is located in the Elementary Office.
As we begin a new school year I have some valuable bits of information to share. For example, it is important to read (or re-read) our
Horizon Honors Family Handbook
and the
Horizon Honors Elementary Student Handboo
k. Copies of both Handbooks can be found
on our website
(
under "Resource Library"
). Whether this is your first year with a child attending Horizon Honors or you have been around since the beginning, it is important to read these documents and review them with your child(ren) at least once each year. I know I am reminded of so much each time I read them. Some other important things to remember:
Coffee Connection: New and returning parents: Come and meet other Horizon Honors parents at our Coffee Connection. The first one of the school year is scheduled for Friday, August 3rd at 8:15 a.m. in the Media Center. This is a great opportunity to meet other parents from your child's class/grade and more! Coffee and goodies will be provided.
ILP Conferences: Remember to sign-up for your Individualized Learning Plan (ILP) Conference. ILP Conferences are scheduled for August 16th and 17th. Check your parent emaill next week for information about what the ILP Conference is, where to sign-up for your conference and how you can prepare. Remember, ILP days are "Early Release" days - Horizon Honors Elementary students will release at 11:30 on ILP days.
Powerschool:
Powerschool gives you online access to your child's information including attendance information, student fees, grades and assignments. Each person using Powerschool is assigned a unique login name and password. If you have having problems,
click here for some resources
. If you do not have your login information,
please contact powerschool@horizonclc.org
. Remember to log in regularly and communicate with your child's teacher if you have any questions.
Again, welcome. I look forward to seeing you and working with you and your children. I hope you are as energized as our staff is to begin a new school year & reminded of the reasons you continue to make Horizon Honors Elementary your school of choice. Together we will make this the best school year ever!
Thank you for your continued support,
Laura Wanstreet
Principal
---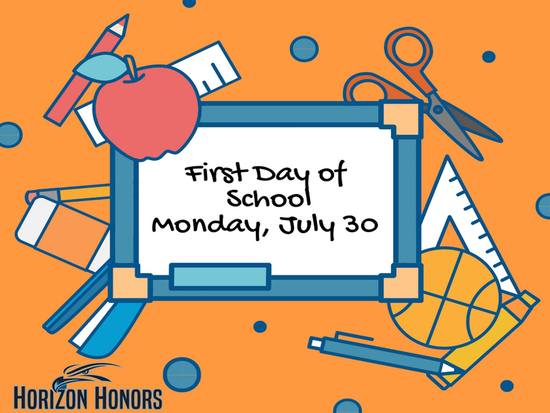 ---
KINDER LATE START & KINDER TALK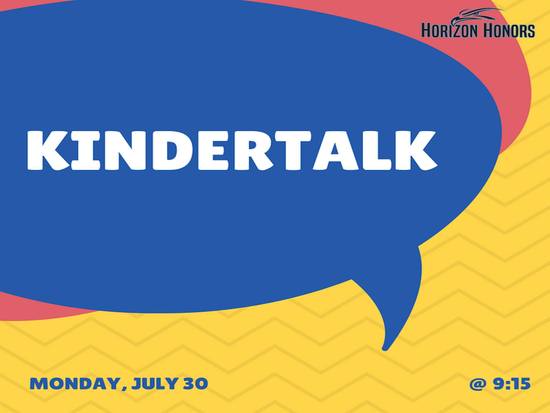 As we prepare for the first day of school, we want to provide the ideal calm, welcoming environment for your Kindergarten child. We will begin class on the first day of school at 9 a.m. for Kindergarten. This will give you time to find a parking spot, walk to your child's classroom, and spend some time in the classroom with your child before heading to KinderTalk at 9:15 a.m. Doors to the Kindergarten classrooms will open at 8:30 a.m., class will begin at 9 a.m. If your child attends Club Horizon in the mornings, he/she will remain in Club Horizon until 8:30 a.m. and will be walked to the appropriate classroom at that time.
Come to the Horizon Honors Multi-purpose Room at 9:15 a.m. and learn the ropes from veteran parents as they give you advice on how to survive the kindergarten year and beyond.
---
CLUB HORIZON
Looking for after school options for your student? Then look to Club Horizon!
Club Horizon
is a before and after school program for children that are enrolled at Horizon Honors Elementary School. Club Horizon provides structured time in age-appropriate groups on our secure campus. Club Horizon also offers care options during school breaks. For additional information or questions about Club Horizon, contact the office at (480) 659-3182.
Before School Program - 6:15 a.m. - 8 a.m. Daily Fee as low as $7 per day (scheduled.)
After School Program - 3 p.m. - 6 p.m. Daily Fee as low as $13 per day (scheduled)
---
We are excited to offer the following after school Elementary Clubs for 1st Semester:
Chess (Information available in front office)
Lego Club (2nd Quarter ONLY, information available in front office)
Chess (Information available in front office)
Lego Club (1st Quarter ONLY, information available in front office)
Chess (Information available in front office)
Chess (Information available in front office)
---
BACK INTO THE SWING OF SCHOOL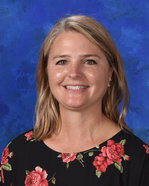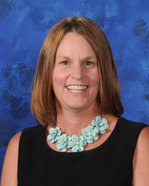 Ge
tting back into the swing of things can be difficult after being on summer vacation-it is hard for all of us. In looking at the year ahead as parents we need to emphasize the positive things about going back to school, such as hanging out with old friends, meeting new classmates, buying school supplies, getting involved in sports and other new activities, and showing off the new clothes, accessories, backpacks and lunch boxes.
To help your child be successful as we move into a new year these are some ideas that can be helpful. Helping your child each day with these can help set them up for the best learning possible.
get enough sleep (establish a reasonable bedtime so that they'll be well-rested and ready to learn in the morning)
eat a healthy breakfast, pack a healthy snack and lunch (they're more alert and do better in school if they eat well every day)
write down the need-to-know information that will help them to remember details-use a wall calendar or digital calendar (Google Calendar) to record when assignments are due, tests will be given, extracurricular practices and rehearsal
s will be held
have them organize and set out what they need the night before (homework and books should be put in their backpacks by the door and clothes should be laid out in their bedrooms)
Routines help children feel comfortable, and establishing a solid school routine will make the school year go much smoother. Now that school is starting, start developing your own routines, this will help everyone be off to a good start!
Christi Burdette & Tamra Shaw
Master Teachers

---
INSTRUMENT RENTAL NIGHT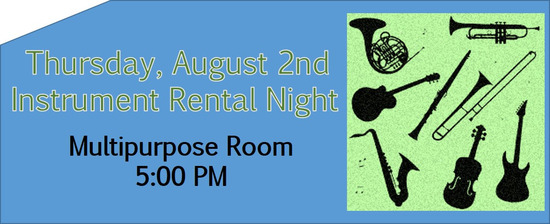 Students are not expected to have an instrument until the second week of school. To facilitate renting an instrument, there will be an Instrument Rental Night on Thursday, August 2nd from 5 - 7:30 p.m. Instrument rental costs can vary from $20 to $60 a month depending upon the instrument type and its quality. This is a service provided for your convenience and not a requirement. You are welcome to rent from a different vendor should you so choose. All instruments, however, must be a director approved brand.
---
HORIZON HONORS FIELD UPDATE
You may have noticed the Horizon Honors Field, located on the east side of our campus, is currently undergoing maintenance.
The project should be completed by the end of October.
P.E. during the first quarter is located inside due to weather, so curriculum is not affected
Students will still have recess! Recess is also often held inside due to weather.
During fire drills and/or evacautions, an alternate safety plan has been created that does not include using the field.
---
---
HOW HORIZON HONORS COMMUNICATES DURING EMERGENCIES
In the event of an emergency, Horizon Honors will communicate with families the following ways:
Automated phone message
E-mail
Text message
Website update
Mobile App Alert
Social media post
Please do NOT attempt to communicate via phone, text or email with your child or the schools during a school emergency.
Updating Your Contact Information
In order to receive emergency communications from Horizon Honors, families should check contact information on file annually, and contact the school immediately when there is an update.
Text Messaging
In the event of an emergency, we will send messaging to all phone numbers and e-mail addresses on file in PowerSchool for every student. We will also send text messages to all cell phones on file that have opted in to receive these messages. Parents and guardians MUST follow the process to opt-in prior to message sending in order to receive notifications.
To opt in to text messaging, send a text message "YES" to 67587. Please note that your cell phone number must already be on file in Powerschool before you opt in to text messages.
To opt out of text messaging, send a text message "STOP" to 67587.
Reporting a Concern
Horizon Honors offers an electronic form for students, parents and community members to anonymously report threats or suspicious activity, 24/7 called "Quick Tip." Users can upload files, including photos/screenshots. Quick Tip is another important tool in keeping our community safe. Quick Tip is available via the Horizon Honors app
or on this online form.
The Mobile App
The app is available for both Apple and Android smartphones by searching for "Horizon Honors" or using the following links:
---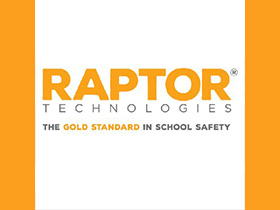 NEW SIGN IN/SIGN OUT PROCEDURES
Horizon Honors Schools is excited to announce that we are using the Raptor Visitor Management System to strengthen campus safety for our entire community. Part of keeping our community safe is knowing who is in our buildings at all times, and the Raptor system will allow us to do that. The Raptor system will better allow us to screen visitors in our schools and provide us with a safer environment for our students and staff.
For details, click here.
---
---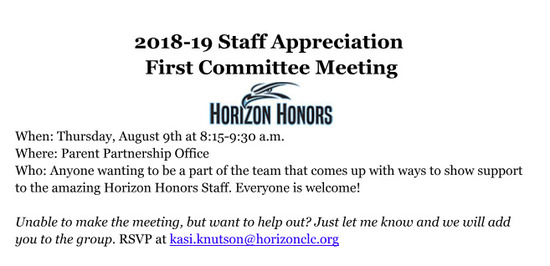 ---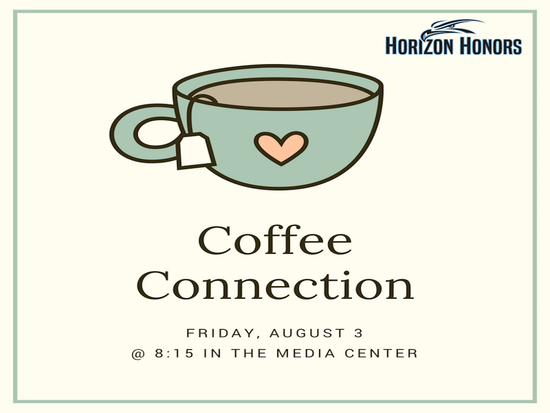 You won't want to miss the first Coffee Connection of the school year! On Friday, August 3 at 8:15 a.m. both new and returning parents are invited to join us in the Media Center to meet other parents from your child's classes and much more! Coffee and goodies will be provided.
---