HHES PLEDGES TO BE A NO PLACE FOR HATE SCHOOL!
Each year, Horizon Honors participates in
the No Place For Hate program through the Anti-Defamation League
. At Horizon Honors we strive to provide a safe learning environment for all of our students, families, and staff. The NPFH program aligns with our values and the commitments we make as part of this community, "The goal of No Place for Hate is to inspire a national movement led by students and educators who are committed to using the power of positive peer influence to build inclusive and safe schools in which all students can thrive."
Each school year all of our students and staff start by promising to help make our school a No Place For Hate School. We all agree to the following statements:
We promise to do our best to treat everyone fairly, to be kind to everyone even if they are not like me, if we see someone being treated badly we will be an upstander or get help right away, everyone should feel safe and happy at HHES and I want our school to be a No Place For Hate School.
This year each student and staff signed a paint chip that is now displayed on the bulletin board in the elementary entrance near the MPR. Throughout the year we will continue to participate in activities and lessons that help students understand how to be kind and considerate and problem solve in a respectful manner. These activities may include a lesson on the concept of
rude vs. mean vs. bullying behaviors
, community service opportunities, exploring literature and life lessons and role-playing appropriate interactions and problem-solving strategies.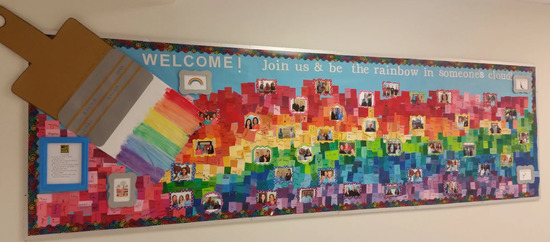 ---
WELLNESS WEEK BEGINS MONDAY!
Back to School, Back to Wellness is our theme for First Quarter Wellness Week starting Monday, August 28 and ending on Friday, September 1. During Wellness Week, our Horizon Elementary community will participate in programs and activities designed to develop a better understanding about the importance of fitness, physical activity and healthy eating.
Wellness Week activities will conclude on Friday, September 1st with our "Get Fit Friday" fitness activity in the gym. Please join us all throughout the day during your student's Physical Education class for fitness fun and a great workout. What a better way to start your weekend than with exercise?
K-6 staff and students are allowed to wear school appropriate athletic wear in support of "Get Fit Friday".
---
LAST CHANCE: APPLY FOR THE SIT TEAM!
This year's topic is: "Planning For Parent Education."
You may complete this form for each child you have enrolled in Elementary. For example, if you have 2 children in Elementary you may complete the form 2 times.
Meetings will be held at 1 p.m. on the following dates. Make sure you can attend the majority of these meetings before applying:
September 25, 2017
October 30, 2017
November 27, 2017
January 29, 2018
February 26, 2018
April 30, 2018
---
VOLUNTEER AT THE BOOK FAIR
Our 1st Book Fair of the year is coming soon!
Please sign up on Signup.com, if you are interested in helping out.
Sign up now on SignUp.com: http://signup.com/go/kNQWtx.
Book Fair is a fun way to help the students find new, cool books they are interested in.
Please email Mindy Duet if you have any questions about book fair or library.
---
THE BUDDY BENCH IS NOW OPEN
Last year our Student Council, along with some help from our Secondary Art friends, helped us to create our own version of the "Buddy Bench." The Buddy Bench is a place where you can find comfort if you are feeling lonely and a place where you can develop a friendship. The finished Buddy Bench was unveiled at Meet the Teacher this year and last week our student council members visited each morning meeting to review what you do when you sit on the bench and what to do when you see someone sitting on the bench. The Buddy Bench is also part of our No Place For Hate activities and opportunities for students to learn to be empathetic, nurturing and kind. Ask your child about the Buddy Bench and if they have used it or helped someone that was using it. Share with them your own personal experiences when you might have appreciated having a Buddy Bench or you offered assistance to someone who was feeling lonely or left out. What questions did you ask them? How did you help them feel included? What did you ask them to get to know them better?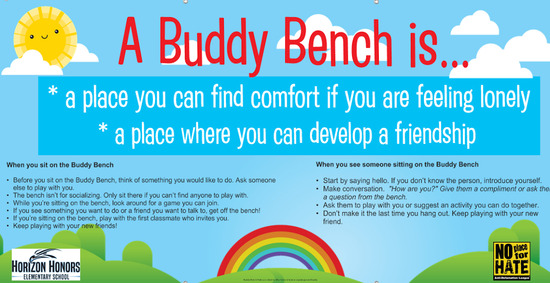 ---
ATHLETICS UPDATE: GRADES 5-6 VOLLEYBALL
Congratulations to the athletes who were selected to join the 5-6 Girls Volleyball team!
Our first game is at HOME on Thursday, August 31st at 4:00 in the Horizon Honors Gym.
Come out and cheer on our team.
Go, Eagles!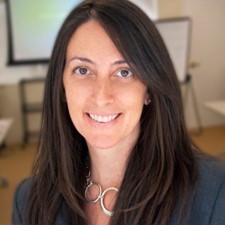 Reilly F.
Addyson G.
Felise J.
Sofia L.
Alyana M.
Gianna P.
Madison S.
Kyrah S.
Maribel S.
Alanah T.
Zoey V.
Shelby W.
Coach Lindsey (pictured)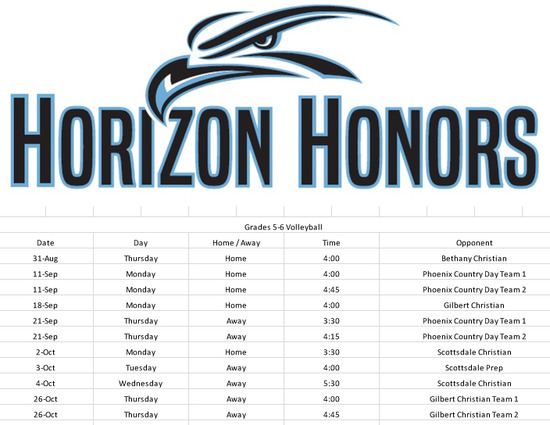 ---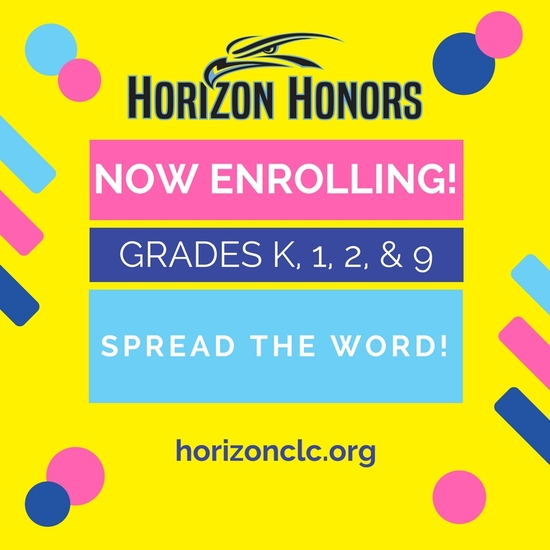 ---
HHES FEATURED IN ADL'S NO PLACE FOR HATE RESOURCE GUIDE
This year will be our fourth year of participation in the No Place For Hate Program. Last year the ADL invited us to share our story of how we were able to establish ourselves as a No Place For Hate School.
Please check us out on pg. 3!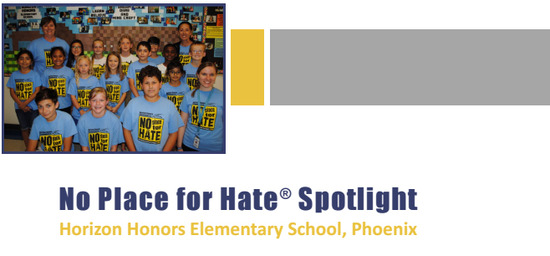 ---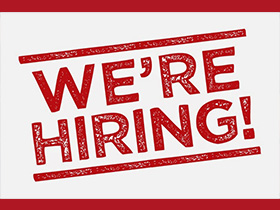 HORIZON HONORS NEEDS SUBSTITUTE TEACHERS

We are looking for new substitute teachers! The qualifications are:
---
---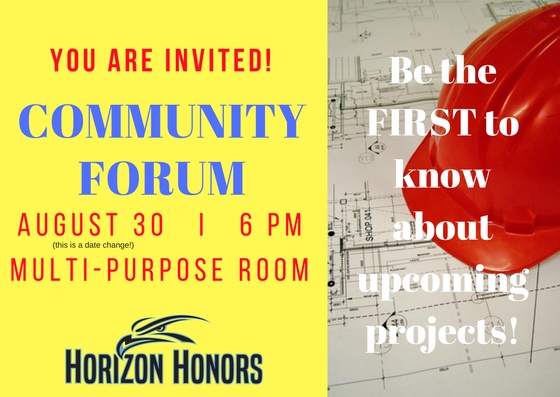 ---
JOIN US AT THE STAFF APPRECIATION COMMITTEE MEETING!
Thursday, August 31 at 8:30-9:30 a.m. in the Parent Partnership Office
The Staff Appreciation Committee goal is to make ALL of the Horizon Honors staff feel appreciated!
Unable to make the meeting, please let me know so that your input can be included.
Email if you plan to attend or cannot make the meeting but want to be involved at kasi.knutson@horizonclc.org.
---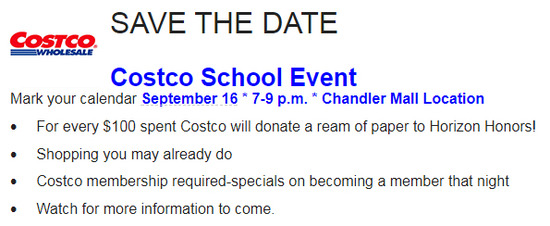 ---

---
GUARDIAN NOMINATION WORKSHOP SEPTEMBER 7!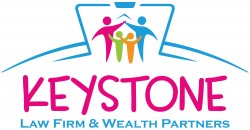 Calling All Parents and Guardians
Who: Parents and Guardians of minor children
When: Thursday, Sept. 7, 6:00-8:30 pm
Where: Multi-Purpose Room
Cost $35.00
LOOK FOR MORE INFORMATION TO COME!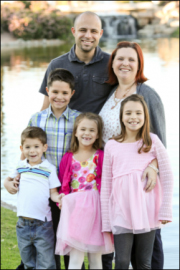 You might know my kids (who absolutely loooove Horizon Honors): Twins Gabriel and Bella; Sophia, and Zachary. I'm on a mission to make sure that every family in my community has planned for their kids properly, no matter what.
My name is Francisco P. Sirvent and I'm an estate planning attorney and the owner of Keystone Law Firm in Chandler.
You will walk out with final, legal documents naming guardians for your kids.
I have partnered with Horizon Honors to make this imortant information available. This means 100% of the proceeds are being donated to Horizon Honors. Awesome! Right? We get to help a bunch of parents check this off their to-do list. And a bunch of Horizon Honors parents get to name legal guardians for their children. Win-win-win, right? So bring friends!
How do you sign up? We highly recommend signing up in advance.
Keystone Law Firm is handling the RSVPs. The fastest and easiest way is to go online to
http://tinyurl.com/jk38mml
make your payment via credit card, print your receipt, and bring it to the workshop.
If you prefer, you can call Sheryl at Keystone's office at (480) 209-6942 and RSVP with her directly. She will take payment and email you a receipt. Print & bring it to the workshop.
---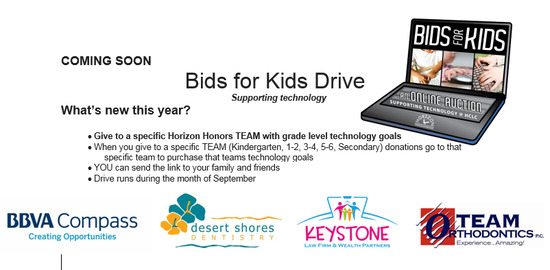 ---