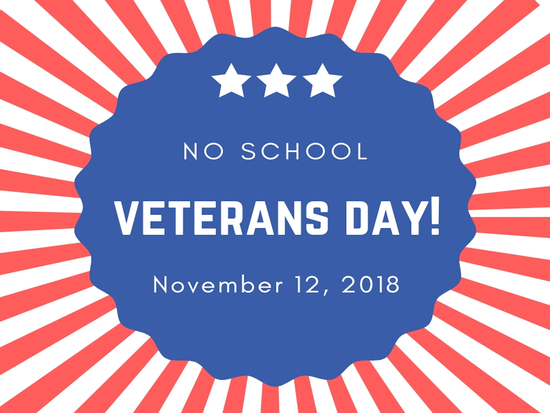 ---
TEST TEXT MESSAGE TO ALL PARENTS ON NOVEMBER 15
In an effort to confirm the Horizon Honors communications systems are working properly, the schools will be sending a TEST text message to all Horizon Honors Parents on Thursday, November 15 at 3:30 p.m.

In the event of an emergency, Horizon Honors will send messaging to all phone numbers and e-mail addresses on file in PowerSchool for every student. We will also send text messages to all cell phones on file that have opted in to receive these messages. Parents and guardians MUST follow the process to opt-in prior to message sending in order to receive notifications.

To opt in to text messaging, send a text message "YES" to 67587. Please note that your cell phone number must already be on file in Powerschool before you opt in to text messages.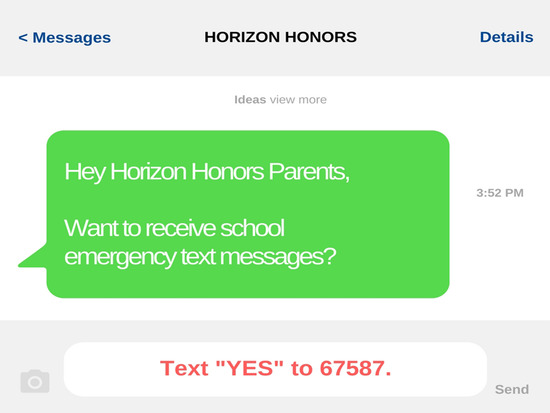 ---
NEXT WEEK IS ELEMENTARY WELLNESS WEEK!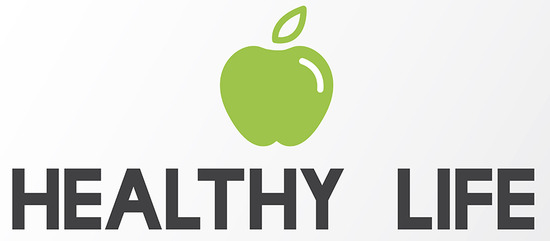 Wellness Week is a time when our school focuses on ways to keep students thinking about their health and to bring our community together by having families join their student(s) in morning meetings and Physical Education classes. Our Second Quarter Wellness Week starts on Tuesday, November 13th and concludes Friday, November 16th.
This year we are encouraging students to Eat Well ALL WEEK rather than just one day during Wellness Week. This is a great time for you to talk to your child about what you are packing in their lunch and why you are packing it.
PLEASE JOIN US ON Friday,November 16th for Get Fit Friday. Instead of a school wide event at the beginning of the day, students will participate in fun fitness activities during their Physical Education Class. We encourage parents to to bring tennis shoes and join in our activities.
Friday, November 16th is also an Athletic Wear Day.
8:30 am 3-4 Black First Physical Education Class
9:20 am 3-4 Black Second Physical Education Class
10:50 am 1-2 Black First Physical Education Class
11:30 am 1-2 Black Second Physical Education Class
12:35 pm 4th Period 5th and 6th Grade Physical Education Class
1:25 pm 5th Period 5th and 6th Grade Physical Education Class
2:20 pm Kindergarten Physical Education Class
If you have any questions contact a Physical Education Teacher.
---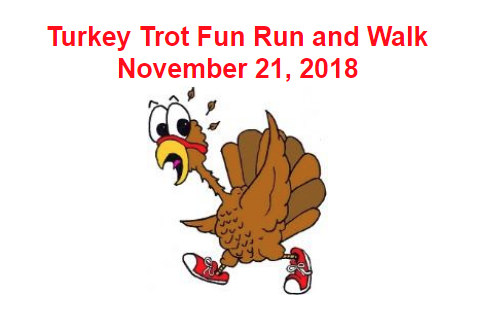 The Turkey Trot Fun Run and Walk will take place Wednesday, November 21. Kindergarten through second grade will be on the Horizon Honors Field and grades three through six will be at Pecos Park.
Parents and family members are welcome and encouraged to participate. Please fill out the Volunteer Application https://apps.raptortech.com/Apply/MTE2Mzplbi1VUw== and the Volunteer Sign Up https://signup.com/Group/4848344560107/ . Volunteers will need to check in to the Elementary Office with their ID prior to meeting their PE teachers in the classrooms or courtyard. Parents and volunteers will meet in the classrooms for Kindergarten and 1st and 2nd Grades and in the courtyard for 3rd through 6th Grades. This is a non-dress code day and students are welcome to wear appropriate athletic wear.
Please contact your students Physical Education Teacher with questions.
3rd and 4th Grades (8:20 am Meet at Horizon Honors to walk to Pecos Park)
(9:30 am leave Pecos Park to arrive at Horizon Honors 9:55)
1st and 2nd Grades (10:50 am First Block Physical Education) Horizon Honors Field
(11:25 am Second Block Physical Education) Horizon Honors Field
5th and 6th Grades (12:35 pm Meet at Horizon Honors to walk to Pecos Park)
(1:50 pm leave Pecos Park to arrive at Horizon Honors 210)
Kindergarten (2:20 pm Horizon Honors Field)
---
ART CLASSES ENJOY GUEST COMIC BOOK ARTIST
Local Comic Book artist and amazing Horizon Honors dad, Adam Orndorf, joined the art classes this week! Mr. O. answered questions, drew some pictures, and even signed some autographs in the 1st-4th grade classes. He presented his own work to the 5-6 Art class artists and gave a comprehensive look into Comic Book Cover art through the years. Mr. O. then challenged the students to create their own Comic Cover in class!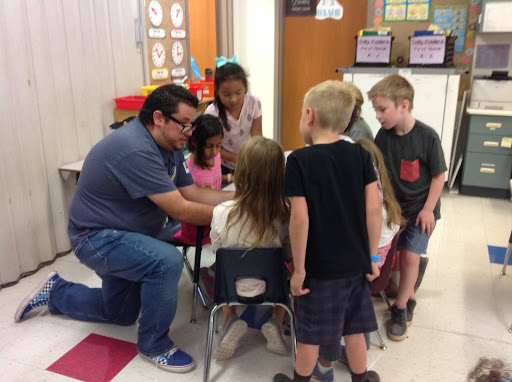 ---
5-6 COMMUNICATIONS STUDENTS SHARE PRESENTATION TIPS
Our 5-6 Communication students started this week with their "Communication Tip of the Week". The theme will be PVLEGS, the six traits of public speaking. These are Poise, Voice, Life, Eye Contact, Gestures and Speed. Each week there will be different 5-6 Communications students presenting a PVLEGS morning meeting tip. The goal is to teach the meaning of each specific trait, share examples of developing these skills while utilizing the students in the audience. The extended goal of this project will be for the 5-6 students to mentor/guide the 1-2 and 3-4 students and allow THEM to teach the tips!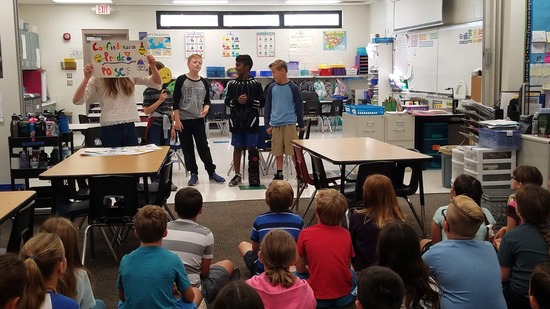 ---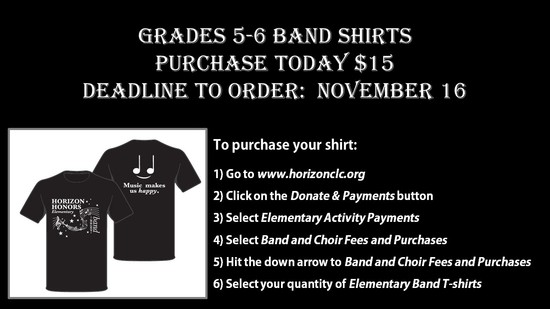 ---
SERVICE CLUB HONORS LOCAL VETERANS
Pecos Senior Center reached out to Horizon Honors and asked us to join them as they honored local veterans. The Service Club designed patriotic decorations and cards and traveled to the senior center last Friday to present the veterans with these gifts and sing them a special Veterans Day song. The veterans and other community members were very touched by our students presence and the Service Club represented Horizon Honors well. To show their gratitude, each student was given a flag and handouts highlighting the importance of the poppy and other Veterans Day traditions.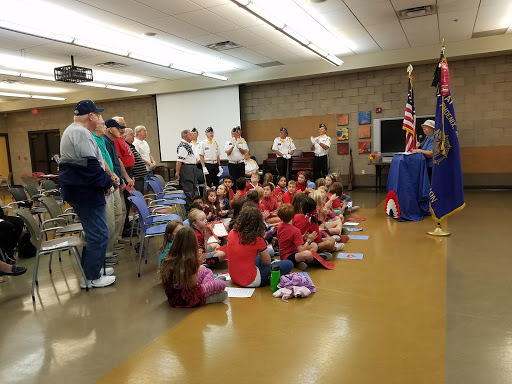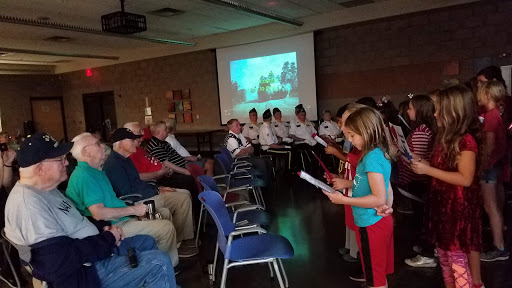 ---
---
MISSED SCHOOL PICTURES?
School Pics will hold a special makeup day at their studio in Ahwatukee on Saturday, November 10 from 9 a.m. to noon. Please contact them to make an appointment at 480-664-1820.
---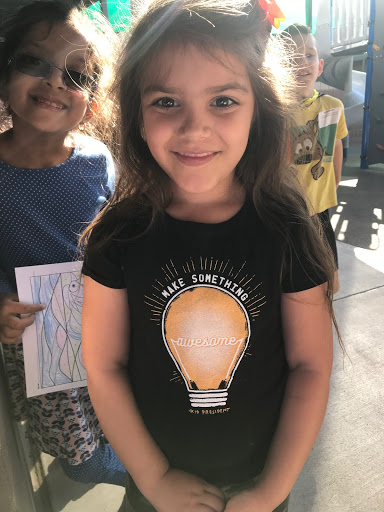 KID PRESIDENT CONTINUES TO INSPIRE
This week during Morning Meetings our students continued to look to Kid President for inspiration and guidance and he helped us to understand courage and how courage can help us to make the world a better place. We took some time to reflect on those courageous men, women and animals have helped us to have our freedom and have given so much to keep us safe. Please take some time to talk as a family to think of ways you can show courage to make the world a better place and you can show gratitude to those that are or have shown courage as well.
---
HOLIDAY FILL-A-BAG FOOD DRIVE
Horizon Honors Elementary Student Council is hosting a holiday food drive and working with Phoenix Rescue Mission and their "Fill-A-Bag" program. The Fill-A-Bag program is designed to meet the needs of families and individuals in the Phoenix metro area who are homeless, in crisis, and in transition by providing healthy, non-expired food through our Community Market, emergency food services, and city outreach initiatives. Please help us to collect non-perishable items so that we can begin filling bags today and sending them off to families in need. We will be collecting now through December 7th. We are encouraging families to use this as an opportunity to help your child understand the importance of service and gratitude. Encourage your child to gather their spare change or money earned and go shopping together. Work with your child to find the best deals and think about how to provide healthy choices on a budget. Before donating your items, ask your child to write a special message on the item or affix a note of holiday wishes. We are also collecting holiday cards or words of encouragement that you can create as a family. The items we are collecting for each bag/box are: 1 box of cereal, 2 cans of hearty soup, 1 box of rice/pasta, 2 cans of beans, peanut butter, 2 cans of tuna, 2 cans of vegetables, 2 cans of canned meat, 4 packages of Ramen noodles, 1 box of Saltine Crackers, 3 rolls of toilet paper, 1 bar of soap and 1 tube of toothpaste. Please feel to bring in individual items or fill any paper/cloth bag with the listed items as another option.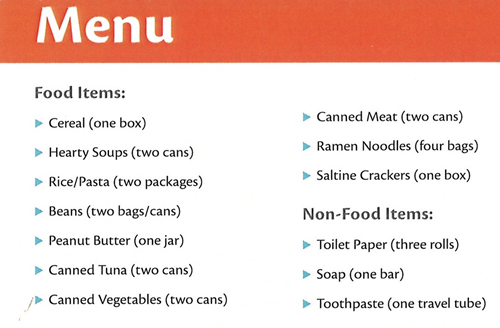 ---
MEDIA CENTER NEWS
Horizon Honors HS Key Club offers peer tutoring, on campus, for those who are interested. We can also offer skills help to elementary students, if interested, have your students teacher reach out to
Mr. Vitagliano
so we can connect you with a good match!
This week in the library Kindergarten has been exploring new shelves and practicing using their Place Savers!
1-2 has been using the computers to look for books on
Destiny Quest
, we will keep practicing and finding new treasures!
5-6 got some time on the computers for researching as well.
The 3-4 author, Dylan Thuras is rescheduled for November 19th. Please plan on joining us from 8:30 to 9:30, if you are available.
Thank you for your support! Please contact
Mindy Duet
if you have any questions.
---
HEALTH OFFICE NEED
The Elementary Health Office is looking for donations for shorts and pants for boys or girls sizes 10 and 12.
---
---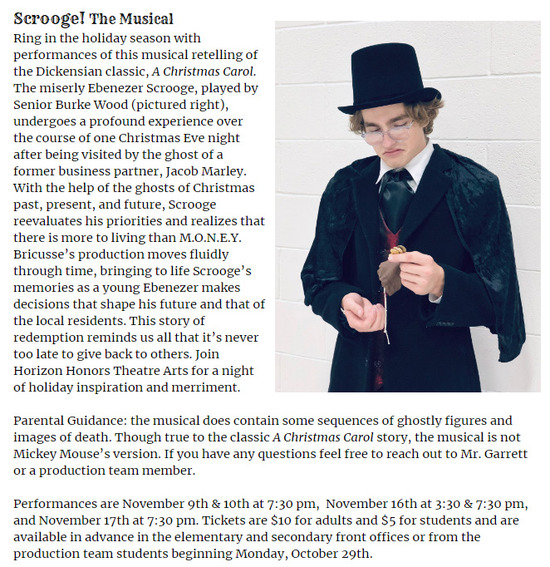 ---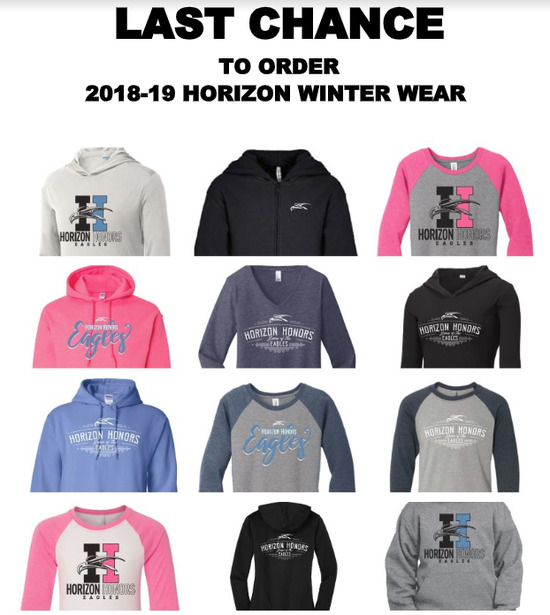 ---
---