THE BOGO BOOK FAIR IS HEADING OUR WAY!
This is a 3 day ONLY event, May 8-10, 7:30am to 5:00pm daily.
Students will be visiting with their classrooms during these 3 days, so it will be very busy and fun!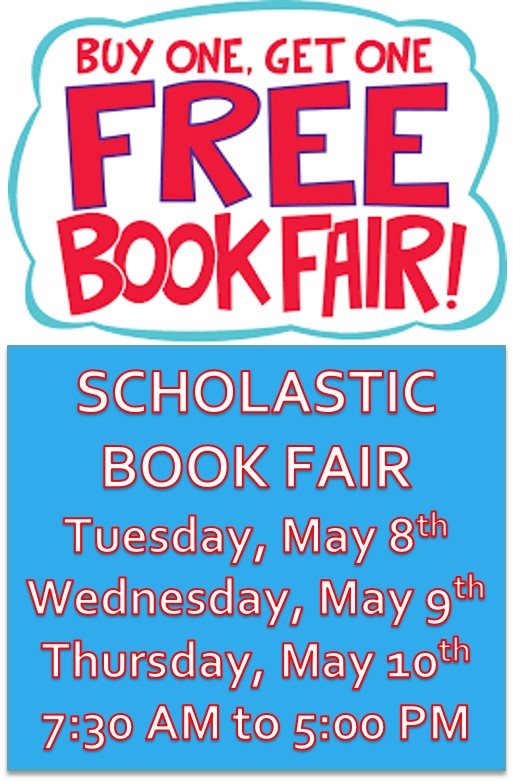 GRADES 3-4 AUTHOR VISIT MAY 10
The 3rd & 4th grade students will be enjoying a Science author on May 10 from 8:30 to 9:50 a.m.
Lynn Brunelle will be joining us to talk about her new book,
T
urn This Book Into a Beehive
, was just released! Her book pairs fun, sensory-driven activities that offer a deeper understanding of bee life and behavior with a book that can LITERALLY turn into a home for the mason bee. A non-aggressive, super-pollinator that does the work of over 100 honeybees, the mason bee is the unsung hero of the insect world!
PHOENIX PUBLIC LIBRARY SUMMER READING PROGRAMS
Summer Reading Program for the Phoenix Public Library. The Public Libraries offer several awesome summer programs and they are all FREE!
Go to the library near your home to find out more!​