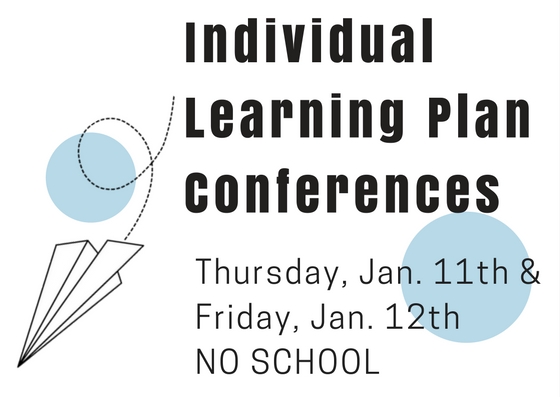 ELEMENTARY ILP SIGN UPS ARE NOW OPEN!
Schedule your ILP Conferences for Thursday, January 11th or Friday, January 12th online via SignUp.com!
Go to https://signup.com/group/357005156031. Scroll down, and select your child's grade/class
Choose the date January 11th or January 12th, 2018 and then choose the day/time that will work best for you and click "SAVE"
You will receive an email confirmation immediately and then a reminder 48 hours prior to your scheduled ILP
Please expect to spend between 30-50 minutes reviewing your child's work, setting goals and meeting with teachers.
INTENT TO RETURN FORM DUE JANUARY 19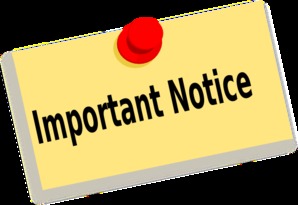 As we prepare for the 2018-2019 school year, it is essential that we know which students will be returning to Horizon Honors. The 2018-2019 Intent to Return Form will be sent to you via email on Wednesday, January 10 and must be completed online no later than January 19.
This form asks parents to indicate if their child will be returning to Horizon Honors next year.
We need the completed form even if you are NOT returning to Horizon Honors.
You must complete a separate online form for each student currently enrolled at Horizon Honors (check your email inbox for an email for each student.)
Have a new sibling to enroll at Horizon Honors? See the form for details.
No paper forms are available. This process must be completed online.
If you do not complete this form for your family by January 19, you will not hold your enrollment spot for the 2018-2019 school year. Look for the form in your inbox tomorrow!
HOMECOMING SPIRIT WEEK NEXT WEEK!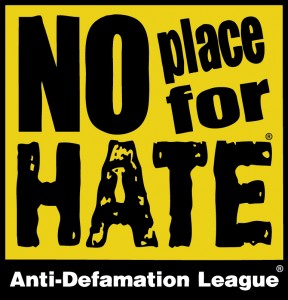 This quarter we will be celebrating our Horizon Honors Homecoming with a special No Place For Hate theme. Each day will be tied to a component of the "No Place For Hate" promise/pledge. Each day will also have an activity that you will implement in class to help promote dialogue and raise awareness of how to continually improve our efforts to be a No Place For Hate School. Later this week we will share a Google slides presentation that will give you tips and questions to discuss with your students for each day of the week. Thank you all for your help and participation!
Tuesday's Theme: Dress like a Hero/Heroine- dress as someone who has inspired you to be a leader and be the best person you can be.
*Pledge connection: "I promise to do my best to treat everyone fairly."
*Activity: Together we will analyze and discuss famous quotes by heroes and heroines that have advocated and worked toward equality for all.
Wednesday's Theme: Mismatch & Celebrate Diversity- wear your favorite stripes, plaids, colors, polka dots and be as eclectic and unique as you are yourself!
*Pledge connection: " I promise to do my best to be kind to everyone- even if they are not like me."
*Activity: Students will select specific words or statements that celebrate their diversity and individuality by finishing the statement - "I am...". Each student will be given a handprint to display their words and illustrations.
Thursday's Theme: Favorite Inspirational T-Shirt Day- wear your favorite shirt that has words that motivate, inspire and celebrate you!
*Pledge connection: "Everyone should feel safe and happy at school."
*Activity: Students will be able to create their own inspirational words or "thought bubbles" and then as a class you will come up with a classroom inspirational message and take a group photo as part of our No Place For Hate photobooth that will be shared with all of elementary at a later date.
Friday's Theme: Horizon Honor's Spirit Day and No Place For Hate Day- wear your No Place For Hate shirts or Horizon wear/school colors to show your pride in school.
*Pledge: "I want our school to be a No Place For Hate School."
*Activity: Student Council will have a special presentation at the Elementary Homecoming Pep assembly to honor this day and the Intermediate Students will be participating in an activity during the Secondary Homecoming Pep Assembly.
FRIENDS INTERESTED IN HORIZON HONORS?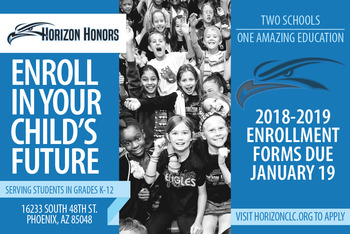 In addition, an info session will be held for families interested in the 2018-2019 school year the week of January 15th. Families will meet administrators and faculty, hear a brief history of the schools, enjoy displays and demonstrations of student projects, and get questions answered. Reservations are required.
Details on dates and times are available on the website.
Please forward this information to friends who are interested in joining our community!