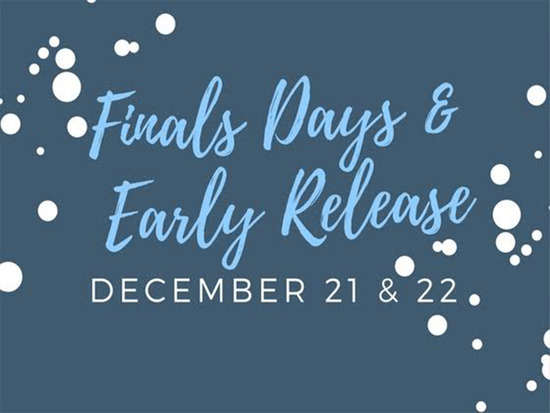 ASSESSMENT DAYS & EARLY RELEASE DECEMBER 21ST & 22ND
Horizon Honors Elementary students have scheduled assessment days and early release from school on December 21st and 22nd . These assessments provide valuable information for the teachers and the early release gives teachers the necessary time to evaluate student assessments and prepare for the next quarter.
Kindergarten through 6th Grade students will be dismissed at 1 p.m. on both days.
Attendance is important on these days as teachers will be gathering assessment data from students.
Final assessments cannot be given early.
School lunches will be served on early release days. Students who have not purchased lunch from the School Lunch Program will need to bring their lunch.
Club Horizon is available beginning at 1 p.m. on early release days. Please contact Club Horizon to make arrangements for your child to attend. Any student not picked-up at 1 p.m. should be enrolled in Club Horizon.
---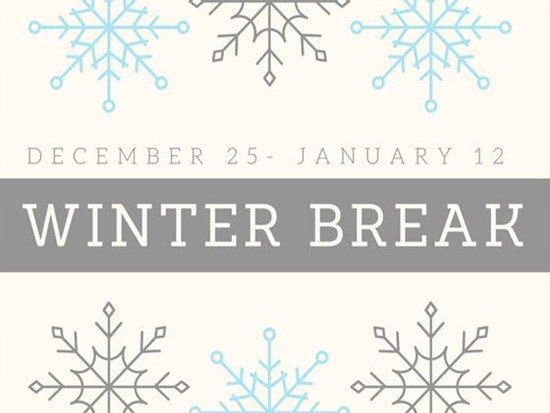 ---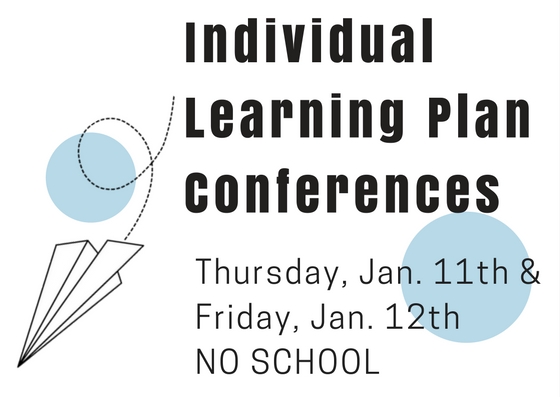 ELEMENTARY ILP SIGN UPS ARE NOW OPEN!
Schedule your ILP Conferences for Thursday, January 11th or Friday, January 12th online via SignUp.com!
Go to https://signup.com/group/357005156031. Scroll down, and select your child's grade/class
Choose the date January 11th or January 12th, 2018 and then choose the day/time that will work best for you and click "SAVE"
You will receive an email confirmation immediately and then a reminder 48 hours prior to your scheduled ILP
Please expect to spend between 30-50 minutes reviewing your child's work, setting goals and meeting with teachers.
---
HORIZON SHOWBIZ PROUDLY PRESENTS WILLY WONKA JR.
Are you in 3rd through 6th grade? Do you love performing? Are you a great leader? If you answered yes to all of these questions, then Spring Showbiz is the place for you. WILLY WONKA JR. is going to be an amazing and rewarding production! Every Monday and Wednesday commitment. Members accepted by application only.
If interested in applying, please click this link to fill out the application
. Applications are due December 18th by 3:30 pm.
---
MORE CLUBS FOR 2ND SEMESTER COMING SOON!
Sign-ups for all 2nd semester club opportunities will be announced soon.
---
DON'T FORGET TO TAKE THE SURVEY!
Horizon Honors Elementary School Improvement Team is asking that you take five minutes and complete this parent education survey. Thank you for your time and support.
---
FRIENDS INTERESTED IN HORIZON HONORS?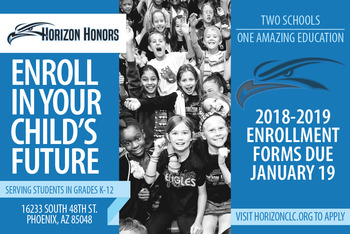 In addition, an info session will be held for families interested in the 2018-2019 school year the week of January 15th. Families will meet administrators and faculty, hear a brief history of the schools, enjoy displays and demonstrations of student projects, and get questions answered. Reservations are required.
Details on dates and times are available on the website.
Please forward this information to friends who are interested in joining our community!
---
COCA-COLA GIVE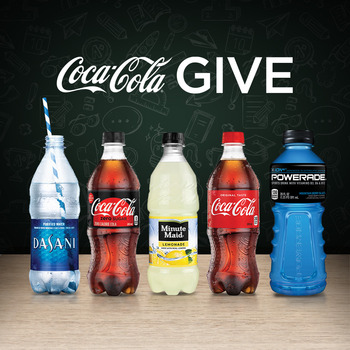 Turn your Coca-Cola product purchases into donations to Horizon Honors Schools.
We're excited to share that our school is part of the Coca-Cola Give program. This opens up Horizon Honors Schools to new funding opportunities to help improve learning environments for students. The best part? Donations don't come out of your own pocket.
OR
We will also have designated spots in each office to collect clean caps and/or cut-out labels with codes on them and enter them for you!
Horizon Honors - let's make the most of this program and learn more at
Coke.com/give
.
Codes can be found under all product caps of various individual serving size and liter bottles and on plastic covering for canned cases, as well as inside the cardboard containers of 6 thru 35 canned packs. Every code counts, so spread the word to friends and family.
Please save what you can through the winter break and bring them in when we return to school, if you choose not to enter them yourselves! Get started today!
---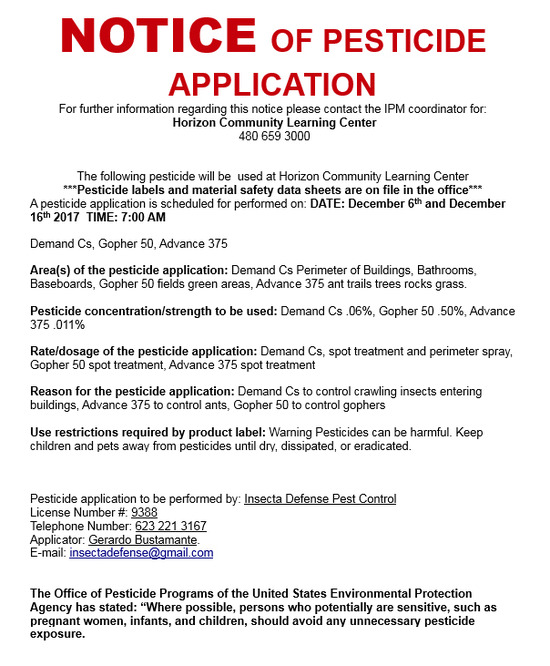 ---
Designate YOUR
Arizona School Tax Credit
to Horizon Honors
at NO extra cost to you!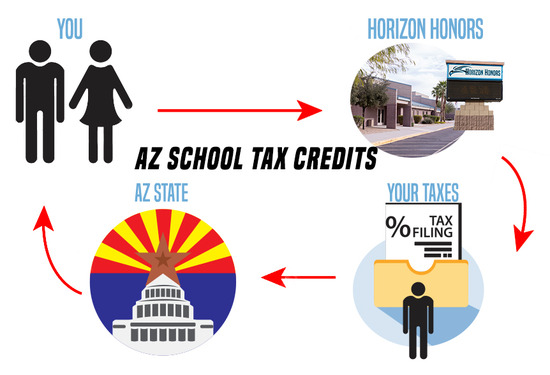 YOU can help make a difference at NO extra cost to you. Donors receive a dollar-for-dollar credit on their Arizona income-tax returns.
Click on the tab below if you plan to give your AZ School Tax Credit to a program NOT designated to a specific student:

Click on the tab below if you plan to designate your AZ School Tax Credit to a specific Horizon Honors Elementary School student:


Click on the tab below if you plan to designate your AZ School Tax Credit to a specific Horizon Honors Secondary School student:

Single income tax filers can pay up to $200; joint filers may pay up to $400. If you have any questions, contact finance@horizonclc.org.
---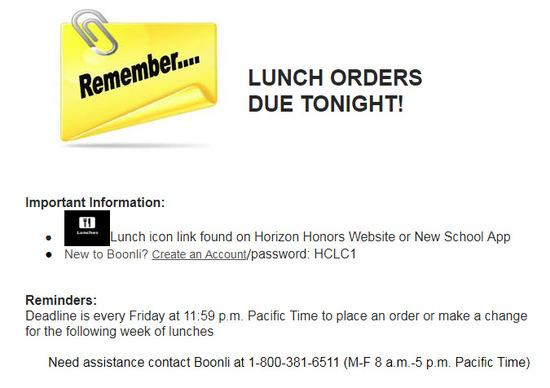 ---