ASSESSMENT DAYS & EARLY RELEASE DECEMBER 21ST & 22ND
Horizon Honors Elementary students have scheduled assessment days and early release from school on December 21st and 22nd . These assessments provide valuable information for the teachers and the early release gives teachers the necessary time to evaluate student assessments and prepare for the next quarter.
Kindergarten through 6th Grade students will be dismissed at 1 p.m. on both days.
Attendance is important on these days as teachers will be gathering assessment data from students.
Final assessments cannot be given early.
School lunches will be served on early release days. Students who have not purchased lunch from the School Lunch Program will need to bring their lunch.
Club Horizon is available beginning at 1 p.m. on early release days. Please contact Club Horizon to make arrangements for your child to attend. Any student not picked-up at 1 p.m. should be enrolled in Club Horizon.
---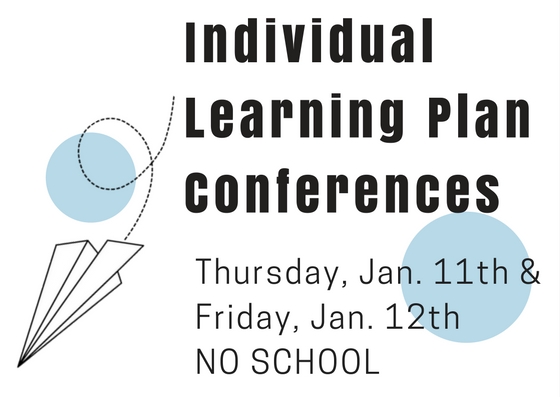 ELEMENTARY ILP SIGN UPS ARE NOW OPEN!
Schedule your ILP Conferences for Thursday, January 11th or Friday, January 12th online via SignUp.com!
Go to https://signup.com/group/357005156031. Scroll down, and select your child's grade/class
Choose the date January 11th or January 12th, 2018 and then choose the day/time that will work best for you and click "SAVE"
You will receive an email confirmation immediately and then a reminder 48 hours prior to your scheduled ILP
Please expect to spend between 30-50 minutes reviewing your child's work, setting goals and meeting with teachers.
---
HORIZON SHOWBIZ PROUDLY PRESENTS WILLY WONKA JR.
Are you in 3rd through 6th grade? Do you love performing? Are you a great leader? If you answered yes to all of these questions, then Spring Showbiz is the place for you. WILLY WONKA JR. is going to be an amazing and rewarding production! Every Monday and Wednesday commitment. Members accepted by application only.
If interested in applying, please click this link to fill out the application
. Applications are due December 18th by 3:30 pm.
---
MORE CLUBS FOR 2ND SEMESTER COMING SOON!
Sign-ups for all 2nd semester club opportunities will be announced soon.
---
WINTER WARM-UP DRIVE FOR CLOTHES CABIN
We are now collecting items for our annual Winter Warm-Up Drive for the Clothes Cabin. Please clean out your closets and send any warm clothing items that no longer fit your children or yourself. We are looking for coats, hats, shirts, pants, gloves, and scarves. The Clothes Cabin would also appreciate the following items: children's clothing sizes 6 to 14, new underwear for men and women, socks for women/men/children, maternity clothes, and towels. You can drop these items off in the bins near the MPR. Thank you for your help and support!
---
NO PLACE FOR HATE SHIRTS ARE IN!
Our new No Place For Hate shirts have arrived and have been distributed. If you did not place an order, but would still like to purchase a shirt, please visit the elementary office. The shirts are $15, while supplies last!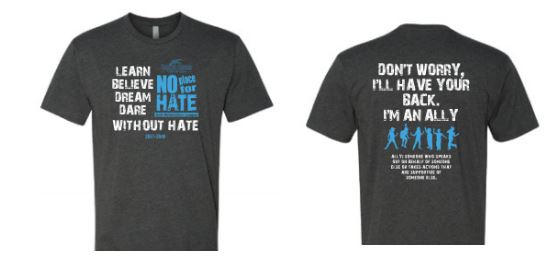 DON'T FORGET TO TAKE THE SURVEY!
Horizon Honors Elementary School Improvement Team is asking that you take five minutes and complete this parent education survey. Thank you for your time and support.
---
CHESS TEAM NEWS
Congratulations to our Horizon Honors Chess team. Over the past few weeks, they have won three trophies in the following tournaments.
Cyclone Chess Tournament, 3rd Place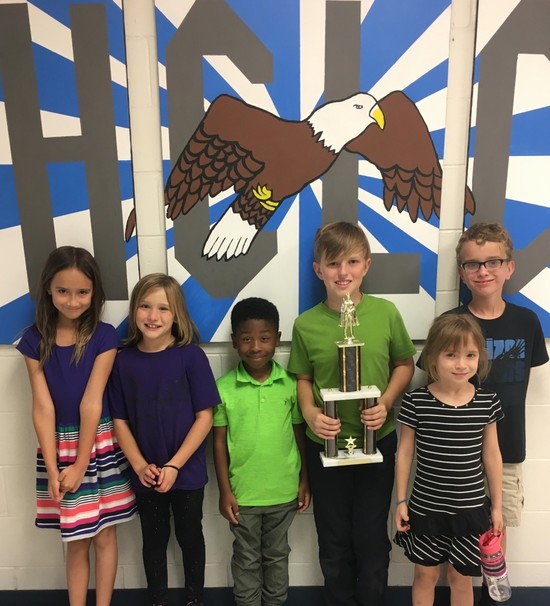 Pictured left to right: Sarah S., Molly B., Jamil J., Jason W., Rachel S., Kenny D.
Not Pictured: Audriana A., Kevin M., Brianna L., Amiya H.
Hail Storm Chess Tournament, 3rd Place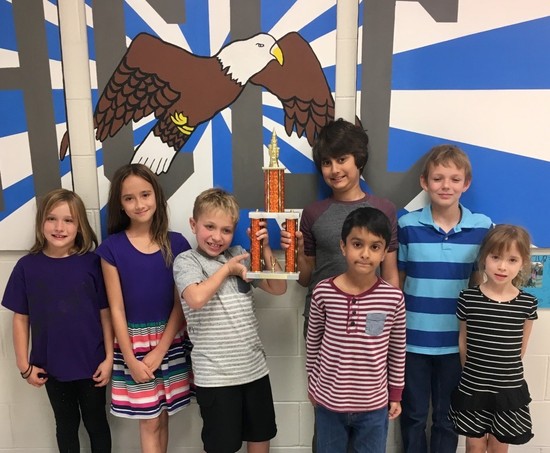 Pictured left to right: Molly B., Sarah S., Owen B., Kiretan A., Humza S., James W., Rachel S.
Not Pictued: Kevin M., Audriana A., Brianna L., Amiya H.
Best of Phoenix City Championship, 6th Place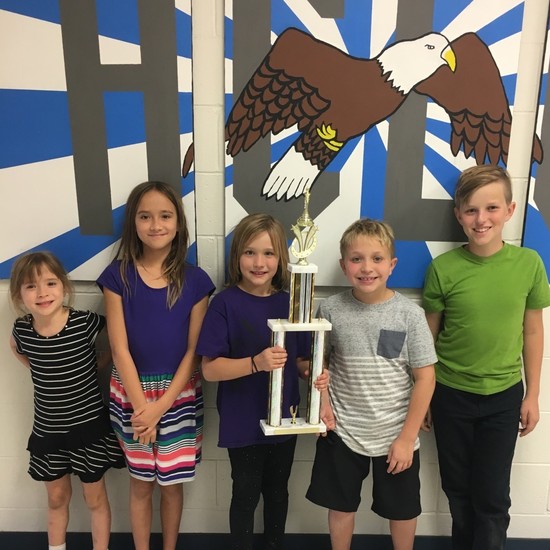 Pictured from left to right: Rachel S., Sarah S., Molly B., Owen B., Jason W.
Not pictured: Amiya H., Kevin M.
---
A SPECIAL THANK YOU FROM THE RED CROSS

We received a gracious thank you letter from the Red Cross acknowledging the generous contribution of our students. This was a special opportunity for our students to be able to contribute and "choose" to donate their own funds. Over a few short weeks, we were able to raise $1,534.69. Thank you to all of the students and families who contributed to disaster relief here at school and through any other organizations or agencies.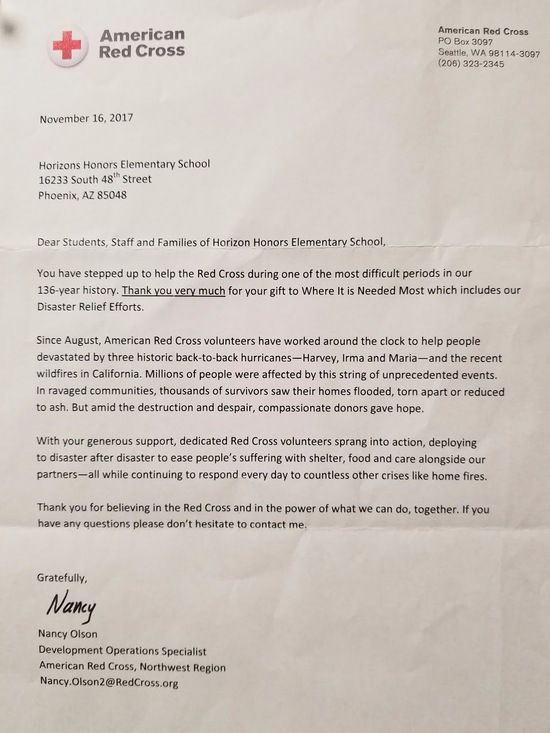 ---
THIS WEEK IN THE MEDIA CENTER
This week in Kindergarten we talked about books in a series. We read,
Baby Blue Cat and a whole batch of Cookies
&
Baby Blue Cat and the Dirty Dog Brothers
, by Ainsley Pryor.
This week 1st & 2nd grade classes learned about a website we subscribe to
Trueflix
!
Trueflix
is a series of non-fiction books that students can read online, watch videos to go along with, take a quiz to find out how much they learned about the subject or do a word match. If you would like to check it out at home the User Name is:
hclc
and the Password is:
hclc
.
This week 3rd & 4th grade classes were introduced to
Scienceflix
!
Scienceflix
is a website Horizon Honors subscribes to that is ALL science! We watched a science experiment and explored some videos, you can also learn about Careers in Science and Science in the News! Check it out!
5th & 6th graders, are you
Geo Ready
? Take the Quizes, watch the videos, visit Study Corner!
---
GRADES 5-6 BASEBALL SCORES TWO BIG WINS!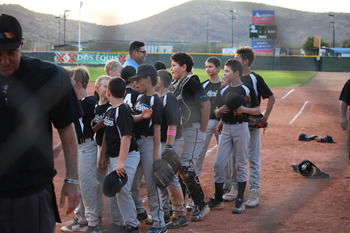 Grades 5-6 Boys Baseball played 2 games earlier this week and walked away with two BIG wins!
On Monday, the Eagles broke into the win column with a strong game against Northwest Christian and that game was all about hustle. The boys played error free and better yet, did not give up any extra base after hits. The catchers trio of Griffin E., Antonio A. and Diego T. worked hard and called a great game for our pitching duo of Maxwell T. and Aiden "Double A" A. Eagles put 6 in the first inning and never looked back finishing with 10 while only allowing 1 run.
On Tuesday, the Eagles added another win to their season. It was a 10-1 win over a solid Joy Christian team. Similar to Monday, it was solid play in the field and strong pitching and catching. It was a pitching duel going into the 5th inning when the Horizon Honors team broke it open. Hits by Jason W., Griffin E. and a huge hit by Austin R. sealed the deal for us.
Coach Rubio and Coach Stevens could not be more pleased with how the boys are coming together. They are showing lots of integrity and hard work and it's translating on the field.
Remember to mark your calendars for the next HOME game on January 16th at 3:30 at Desert Foothills Park.
GO, EAGLES!
---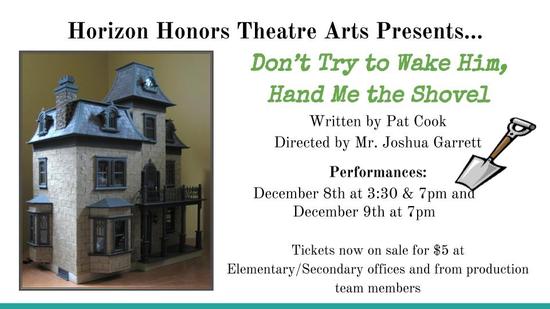 ---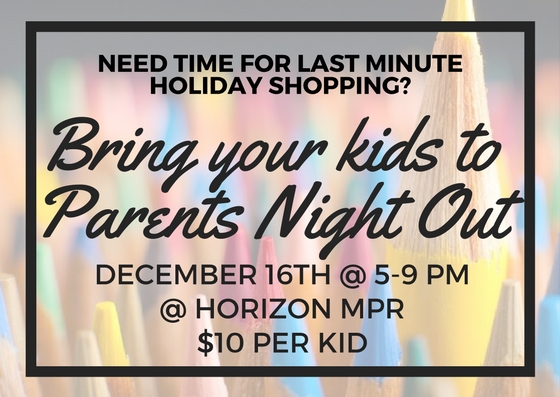 All students Kinder-6th Grade are invited to join the Horizon Honors Relay for Life Event Leadership Team High School students for a Parents Night Out on December 16th from 5-9 p.m.! It will be a fun evening of crafts, games, and snacks, and all proceeds benefit Relay for Life and the American Cancer Society. In order to participate in this event, a permission slip with $10/child attached must be turned in to the Secondary Office by Friday, December 8th. This event shares the date with "Ahwatukee Eats," thus on Saturday, December 16th each child must be walked to the Multi Purpose Room lobby by a parent or guardian and signed in, and signed out at 9 p.m. and escorted to their ride.
---
GROWTH MINDSET & GRIT
This quarter our 5-6 Humanities teachers presented the students with the science and research of understanding how to develop and growth mindset and what it means to have or show "grit". The students learned concepts such as neuroplasticity, malleability, growth mindset vs. fixed mindset, the definition of intelligence, and how failure or reflection upon our mistakes and failures helps to strengthen our brains much like we do when we build muscle. Several student leaders were then asked to present in the 3rd-4th grade classrooms and will be visiting our Kindergarten classrooms next week. Next quarter our 1st-2nd grade students will be able to enjoy the presentations as well. After each presentation, the students are asked to take what they have learned and create a visual to represent their understanding and use a motivational tool to help inspire them. These posters will be displayed throughout the classrooms. Please come by and check them out!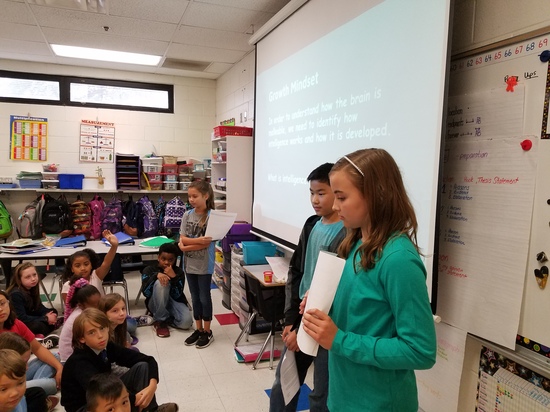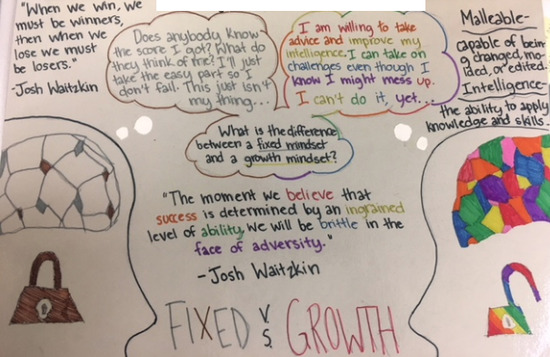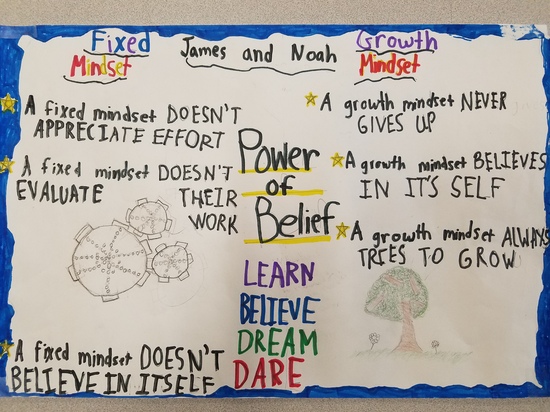 ---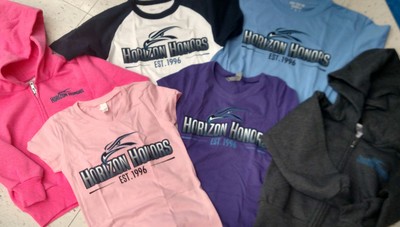 HORIZON WEAR ON SALE!
Unisex & Girls short sleeve t-shirts - $8
Unisex sweatshirts - $12
Adult and Youth sizes available.
Limited inventory-While Supply Lasts!
Inventory from previous years sales-all designs with Horizon Honors Eagle.
Stop by the Elementary Office to purchase while supplies last.
---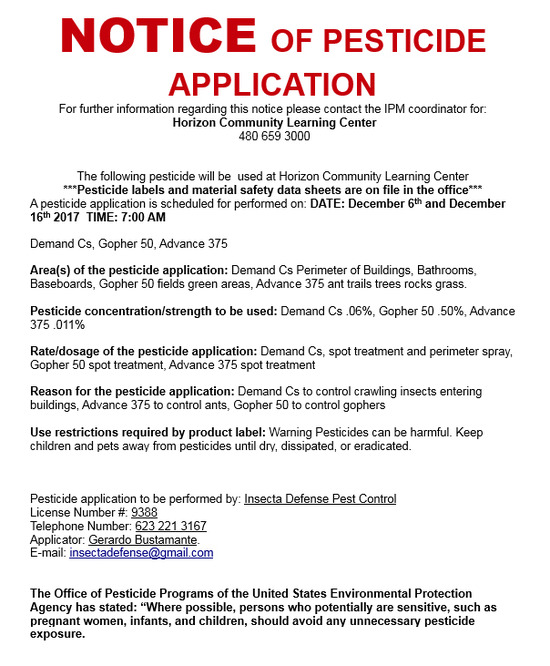 ---
STAFF APPRECIATION COMMITTEE NEEDS YOUR HELP
On Wednesday, December 13th, we will honor our entire staff of over 150 with homemade cookies and a hot chocolate and tea bar to help usher in the holidays. We have the hot chocolate and tea covered, but are in need of yummy cookies from our amazing Horizon Honors families. Volunteers are encouraged to make cookies using family recipes.
No store bought treats, please.
NO NUTS of any kind can be in the cookies this includes peanut butter.
Please note when you sign up what type of cookies you are making.
We are asking for all types of cookies: Chocolate, Sugar, Vegan, Gluten Free, etc.
Please print one copy of your recipe to place next to your dessert so that the teachers and staff can take a picture of it if they would like to have it.
***We would also be grateful if you would bring your cookies in a disposable container. We will have platters to place all of the cookies out for the staff.
Don't have time to bake? We are planning on having a gift card raffle for the staff at this event, so if you are willing to donate a gift card of your choice, there is a place on this sign up to do that as well, thank you.
All donations should be dropped off the morning of the event, Wednesday, December 13th, no later than 9 a.m. in the Parent Partnership Office.
Many thanks in advance for your help. We could not do something of this magnitude without all of our wonderful parent volunteers!
- The Staff Appreciation Committee!
---

---
Designate YOUR
Arizona School Tax Credit
to Horizon Honors
at NO extra cost to you!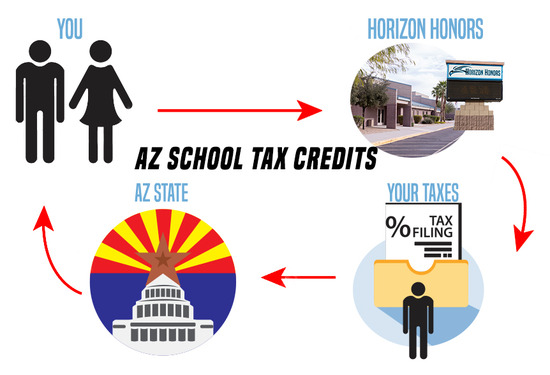 YOU can help make a difference at NO extra cost to you. Donors receive a dollar-for-dollar credit on their Arizona income-tax returns.
Click on the tab below if you plan to give your AZ School Tax Credit to a program NOT designated to a specific student:

Click on the tab below if you plan to designate your AZ School Tax Credit to a specific Horizon Honors Elementary School student:


Click on the tab below if you plan to designate your AZ School Tax Credit to a specific Horizon Honors Secondary School student:

Single income tax filers can pay up to $200; joint filers may pay up to $400. If you have any questions, contact finance@horizonclc.org.
---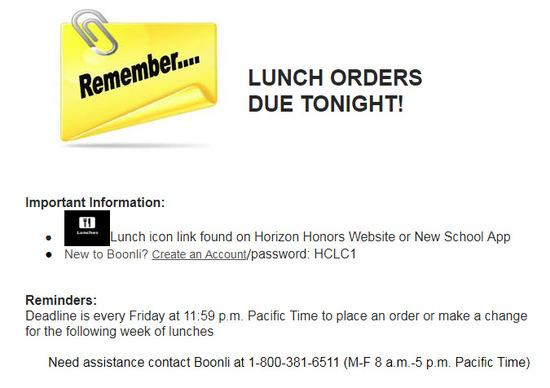 ---