WELCOME, PARENT VOLUNTEERS!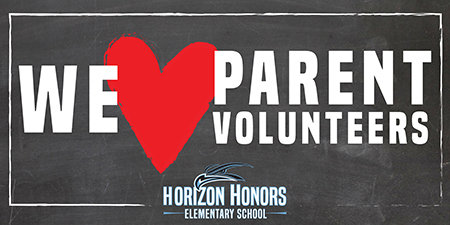 We want to thank you for your patience while allowing our students and teachers to develop and build their communities. But now, we want you here! The two week community building time is over and our classroom volunteer program begins Monday! Let the volunteering begin!
We are truly grateful to have you as part of our classroom communities. Part of what makes Horizon Honors special is the commitment and participation of our parents. Without you and your extra hands, loving hearts, and special talents…we wouldn't be who we are today. With that said, we welcome you to our classrooms and encourage you to enjoy the amazing experiences our students encounter each and every day. Our teachers are ready to put our parent volunteers to work!
In anticipation of your presence, our staff gathered together their feedback on ways you could positively assist in the classroom. Our intention, as always, is to provide the best possible learning experience for all students in our classrooms. Our teachers have learned that there are strategies that maximize the best results in our classrooms so we welcome the opportunity to share these methods with you. Please read the
Classroom Volunteer Guidelines
and let us know if you have any questions. Enjoy the time you spend with all our children. And thank you again for touching our lives and the lives of the children in our classrooms.
There are SO many ways for parents to be involved and volunteer at Horizon Honors: classroom help, lunch program, book fair, Art Masterpiece and SO much more! When parents volunteer at their child's school, great things happen!
Wonder where to begin?
---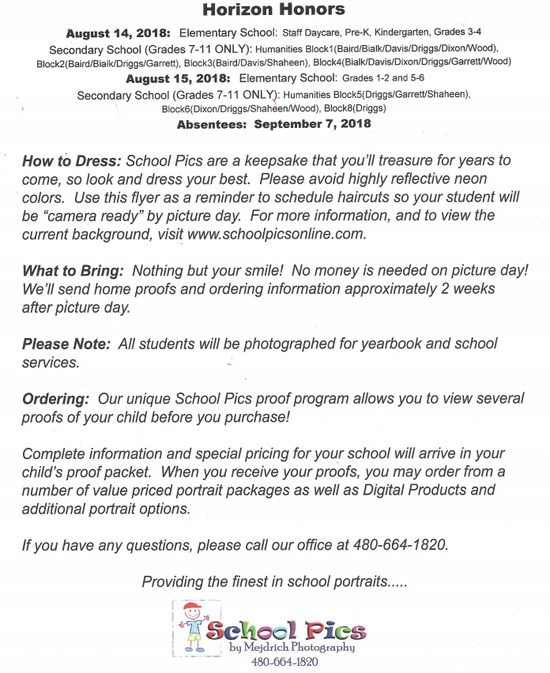 ---
---
SIGN UP FOR ILP CONFERENCES!

Your child's Individual Learning Plan (ILP) is designed individually each quarter and includes a list of learning outcomes the student is expected to achieve by the end of that quarter. This serves as both a visual indicator of progress and an agenda for personal conferences with the student's teachers and parents. Progress on the learning outcomes is noted in the PowerSchool program. The final level of achievement on each learning outcome will be a part of the student's ILP. ILPs are developed each quarter during a student/parent/teacher ILP conference. The conference includes a review of the student's progress and goals for the upcoming quarter.
Participation in the ILP Conference is required. Students might not be promoted to the next grade level and/or graduate without this involvement.

First quarter ILP Conferences are Thursday, August 16th and Friday, August 17th.

Student attend ILP Conferences with their parents/guardians.

Appointments are required.

No walk-ins allowed.

Expect to spend about 45 minutes reviewing your child's work, setting goals and meeting with teachers.

If your family has multiple student siblings, please plan accordingly.

Talk with your child before the ILP Conference to discuss how things are going for the quarter, and maybe some areas they would like to improve on- help them set realistic and helpful goals as they move into the quarter.

ILP Conference Days are also Early Release Days. Elementary students will end their day at 11:30 a.m.
ILP SIGN UPS are online via SignUp.com:
Scroll down, and select your child's grade/class

Choose the date August 16th or August 17th and then choose the day/time that will work best for you and click "SAVE".

You will receive an email confirmation immediately and then a reminder 48 hours prior to your scheduled ILP.
If you have any questions or need assistance, please call the Elementary Office. We look forward to seeing you and your child at your ILP conference.
---
STUDENT AMBASSADOR PROGRAM - LEADERSHIP OPPORTUNITY FOR 3RD-6TH GRADE STUDENTS
If you are a family that is new to Horizon Honors Elementary or if you have been at HHES for several years, you may have had the pleasure of touring our school with some of our fantastic Student Ambassadors. If your child is interested in applying they are REQUIRED to attend an informational meeting Monday, August 13th at 2:45-3:00 (in the MPR) for 3rd-4th graders and 3:00 to 3:15 for 5th-6th graders (in the MPR) . Once your student has attended this meeting, they will be emailed a link to sign up for a time to come and complete an online application, as well as a brief interview (times will be during ILPs). Your child must attend the informational meeting, complete the online application and interview, and if chosen they will also be required to attend after school training. Please talk with your child(ren) and mark your calendars if they would like to apply.
---
TECHNOLOGY RESOURCE FOR PARENTS

Many parents are struggling with finding a balance for what types of apps and online activities are appropriate and safe for your children.
SmartSocial.com
has put together a great resource for parents to learn about the various apps, the safety features, what to be aware of and what your child will be exposed to (example below). We have been reviewing our
Horizon Honors Tech Agreement
with our students and helping them to develop their digital citizenship and take the appropriate precautions to keep them safe. We also review the
Children's Online Privacy Protection Rule ("COPPA")
which states that children under the age of 13 should not share any personal information online including their name, age, birthday. Please take some time to review this website and have discussions with your child about their understanding of how to be safe online.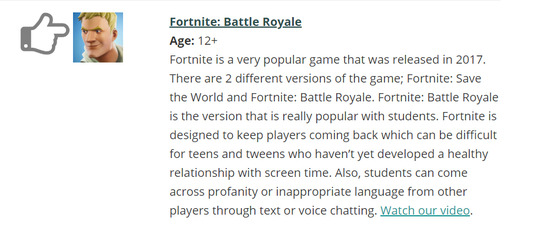 ---
AFTER SCHOOL GROUPS FOR ELEMENTARY STUDENTS
It has been our experience that children seem to cope better with struggles in their lives when they have the chance to share their feelings with others going through the same experience. Fortunately, your child has an opportunity at this time to participate in a group that will explore the issues your child may be experiencing. Starting this quarter Mrs. K. (Kelly Maguire), our Student Advisor, will be providing groups for the various grade levels after school. The focus of these groups is to help students learn how to express their emotions in a healthy way and understand their emotions and how to problem solve. This can include children who have experienced or are experiencing divorce or separation within their family, students struggling to find friends and feel that they "don't fit in," for students who are experiencing hardship within their family - which may include financial hardship, loss of a loved one, exposure to a loved one with an illness or any other stress that is causing emotional hardship. If you would like your child to benefit from this opportunity, please complete the
form provided
and return it to the Elementary Office as soon as possible. Groups will begin mid 1st quarter and continue throughout the school year.
---
SCHOOL SUPPLY DRIVE FOR THE CLOTHES CABIN
Next week, we will be kicking off our school supply drive. The Elementary Student Council & Service Club will be collecting school supplies to donate to a non-profit organization called Clothes Cabin, once there, kids in need can pick up all of the necessary school supplies they need for school. You may donate items starting next week and all the way through the end of August. We are gathering items such as backpacks, lunch boxes, composition notebooks, pencils, markers, crayons, erasers, and much more. We appreciate your help and support! Go, Eagles!
---
HHES PLEDGES TO BE A NO PLACE FOR HATE SCHOOL!
Each year, Horizon Honors participates in the
No Place For Hate program through the Anti-Defamation League.
At Horizon Honors we strive to provide a safe learning environment for all of our students, families, and staff. The NPFH program aligns with our values and the commitments we make as part of this community, "The goal of No Place for Hate is to inspire a national movement led by students and educators who are committed to using the power of positive peer influence to build inclusive and safe schools in which all students can thrive."
Each school year all of our students and staff start by promising to help make our school a No Place For Hate School. We all agree to the following statements:
We promise to do our best to treat everyone fairly, to be kind to everyone even if they are not like me, if we see someone being treated badly we will be an upstander or get help right away, everyone should feel safe and happy at HHES and I want our school to be a No Place For Hate School.
This year each student and staff signed a paint chip that is now displayed on the bulletin board in the elementary entrance near the MPR. Throughout the year we will continue to participate in activities and lessons that help students understand how to be kind and considerate and problem solve in a respectful manner. These activities may include a lesson on the
concept of rude vs. mean vs. bullying behaviors,
community service opportunities, exploring literature and life lessons and role-playing appropriate interactions and problem-solving strategies.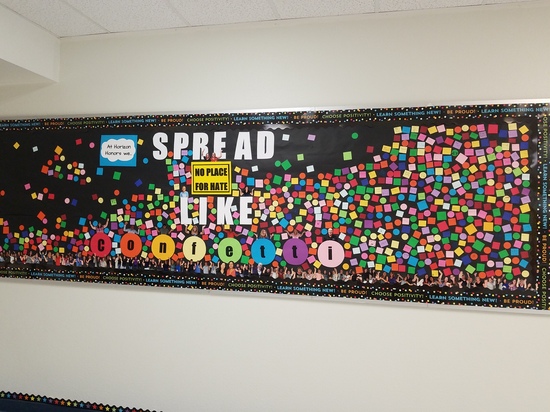 ---
We are excited to offer the following after school Elementary Clubs for 1st Semester:
Chess (Information available in front office)
Lego Club (2nd Quarter ONLY, information available in front office)
Chess (Information available in front office)
Lego Club (1st Quarter ONLY, information available in front office)
Chess (Information available in front office)
Chess (Information available in front office)
---
ELEMENTARY SPORTS SKILLS CLUBS

Skills Club are a great opportunity for 3rd through 6th grade students to improve their fundamentals and understanding of specific sports.
We are excited to offer the following skills clubs for the 2018-2019 school year:
Fall Season:
Due to construction on the field, we are unable to offer any skills clubs during the Fall season.
Winter Season (begins the week of November 12th, 2018):
Basketball
Spring Season (begins the week of February 18th, 2019):
Volleyball
Cross Country
More information regarding the times of practice, coach, and location will be available closer to each season.
A current physical is needed to participate in any Skills Club. Physical paperwork is available at:
---
---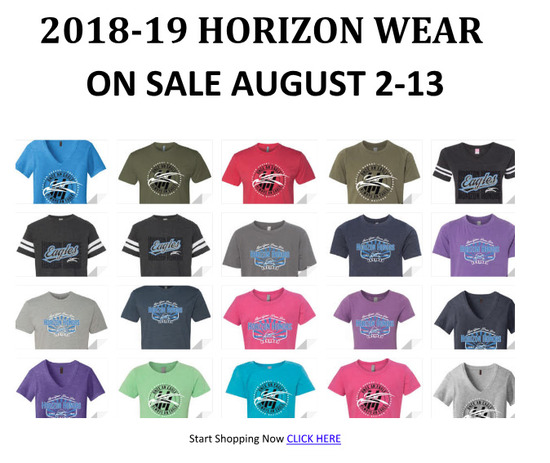 ---
---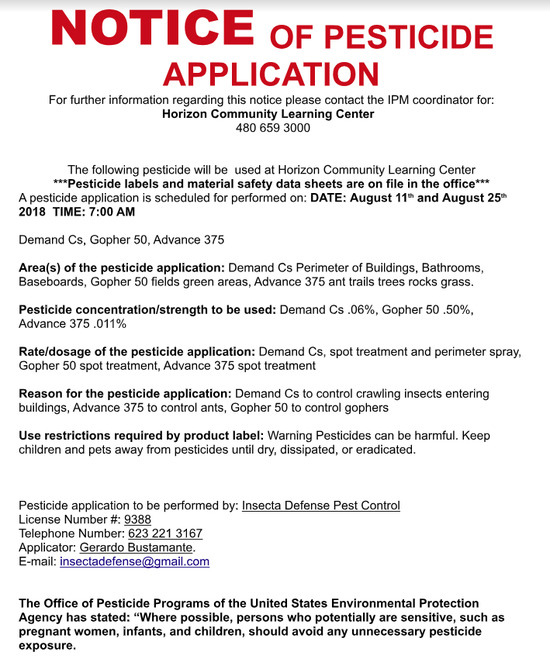 ---