THANK YOU, EAGLES! THE FIRST WEEK WAS FANTASTIC!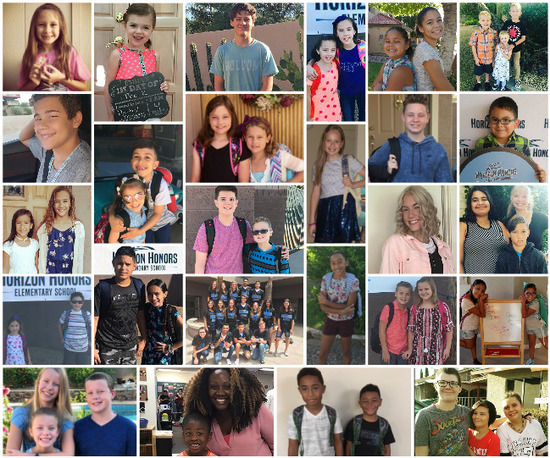 ---
SIGN UP FOR ILP CONFERENCES
You are a part of your child's learning! Be sure to schedule your ILP today!
Your child's Individual Learning Plan (ILP) is designed individually each quarter and includes a list of learning outcomes the student is expected to achieve by the end of that quarter. This serves as both a visual indicator of progress and an agenda for personal conferences with the student's teachers and parents. Progress on the learning outcomes is noted in the PowerSchool program. The final level of achievement on each learning outcome will be a part of the student's ILP. ILPs are developed each quarter during a student/parent/teacher ILP conference. The conference includes a review of the student's progress and goals for the upcoming quarter.
Participation in the ILP Conference is required. Students might not be promoted to the next grade level and/or graduate without this involvement.
First quarter ILP Conferences are scheduled for Thursday, August 17th and Friday, August 18th.
Please remember, students are not in school on ILP days, but should come with their parents to their scheduled ILP conference. Expect to spend about 45 minutes reviewing your child's work, setting goals and meeting with teachers. If your family has multiple student siblings, please plan accordingly.
Talk with your child before the ILP conference to discuss the things that are going for the quarter, and maybe some areas they would like to improve on- help them set realistic and helpful goals as the move into the quarter.
ILP SIGN UPS are online via SignUp.com
2. Scroll down, and select your child's grade/class
3. Choose the date August 17th or 18th and then choose the day/time that will work best for you and click "SAVE".
4. You will receive an email confirmation immediately and then a reminder 48 hours prior to your scheduled ILP.
Please expect to spend about 45 minutes reviewing your child's work, setting goals and meeting with teachers.
If you have any questions or need assistance, please call the Elementary Office.
We look forward to seeing you and your child at your ILP conference.
---
MASTER TEACHERS MESSAGE
We are Christi Burdette and Tamra Shaw and we are excited to be the Master Teachers for Horizon Honors Elementary!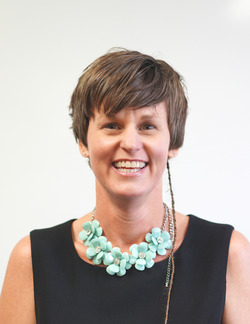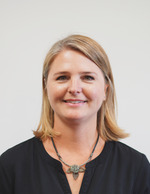 As Master Teachers our role is to provide academic support for our Horizon Honors Elementary staff, students and community. We lead weekly professional development for our teachers, provide demonstration lessons in the classrooms, and develop strategies and plans to support student academic success.
In our weekly eblasts we will be sharing with you information regarding topics and themes we are working on with the teachers and students.
Please be sure to stop and say hello when you see us in the mornings and afternoons! We love getting to know our students and their families.
We look forward to a year full of learning for everyone!
Feel free to stop by or email if you have any questions.
---
AFTER SCHOOL CLUB OPPORTUNITIES
We are very excited to offer the following after school clubs! Please click on the link provided to print out the flyer and registration.
Chess (Flyer in Elementary Office)
Chess (Flyer in Elementary Office)
Lego Club (Flyer in Elementary Office)
Chess (Flyer in Elementary Office)
Chess (Flyer in Elementary Office)
We also have information in the Elementary Office for Scouting opportunities.
---

The Horizon Harmonies and Eagle Echoes have been invited to be part of the Arizona Diamondbacks Choir Night on Friday, September 22. The students will be performing the National Anthem along with other elementary choirs from around the state. Each student that would like to perform will need to purchase a ticket
through the Horizon Honors event page
. Friends and family are invited to join us for this special performance and the D-backs vs. Marlins game. Tickets are specially discounted and a portion of the proceeds from every ticket sold will benefit the Horizon Honors ​Choirs.
---
HORIZON HONORS APP!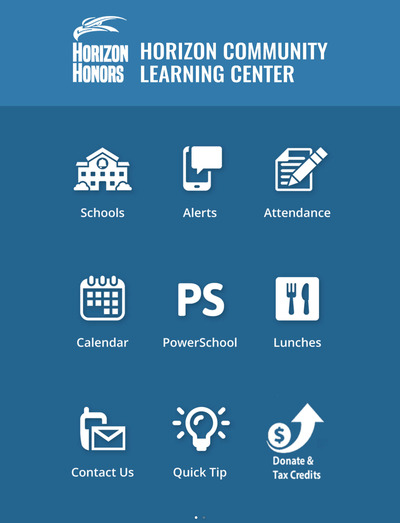 Brand new for the 2017-2018 school year, we are proud to offer the Horizon Honors Schools mobile app! This is a one stop shop for school information and news when you are on the go! Find the link to order lunches, call in your child's absence, receive important alerts in the event of an emergency, and much more!
One important area in the app is called "Quick Tip." This is allows students and other community members to anonymously report a concern or problem to their school principal. Users can upload files, including photos/screenshots. Quick Tip is another important tool in keeping our community safe.
We strongly suggest that not only parents download the app, but students with smart phones also download it. The app is available for both Apple and Android smartphones by searching for "Horizon Honors" or using the following links:
---
COMMUNICATIONS DURING AN EMERGENCY
This week we had our first fire drill of the school year! It's important that everyone in our community understands what to do in case of an emergency.
In the event of an emergency, Horizon Honors will communicate with families the following ways:
Automated phone message
E-mail
Text message
Website update
Mobile App Alert
Social media post
Please do NOT attempt to communicate via phone, text or email with your child or the schools during a school emergency.
To receive text messaging during an emergency, parents and guardians MUST follow the process to opt-in prior to message sending in order to receive notifications.
To opt in to text messaging, send a text message "YES" to 67587. Please note that your cell phone number must already be on file in Powerschool before you opt in to text messages.
To opt out of text messaging, send a text message "STOP" to 67587.
---
VOLUNTEERING FIRST TWO WEEKS OF SCHOOL
Our Classroom Volunteer Program will begin Monday, August 14th. The classrooms will have community building time during the first two weeks of school. We look forward to having you in the classroom starting Monday, August 14th. If you would like to volunteer elsewhere during this time, please
e-mail Kasi Knutson
.
---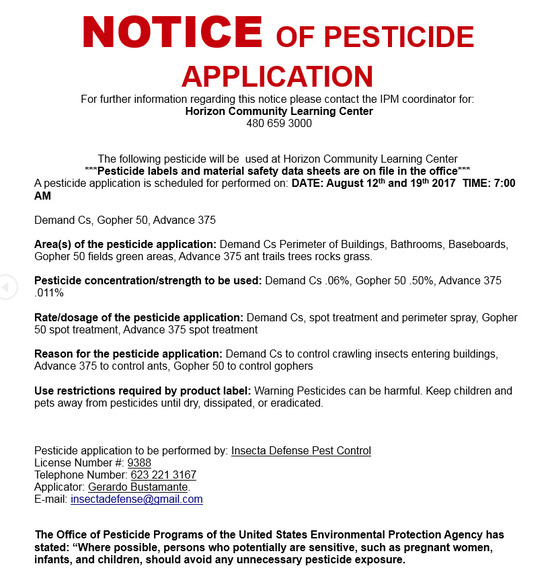 ---
---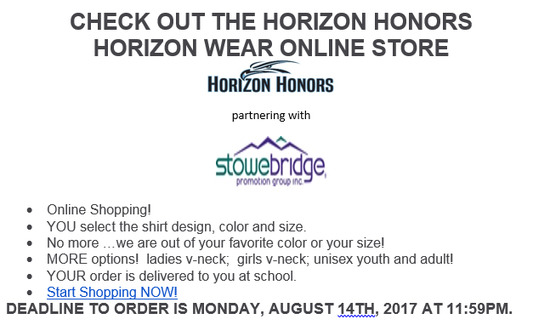 ---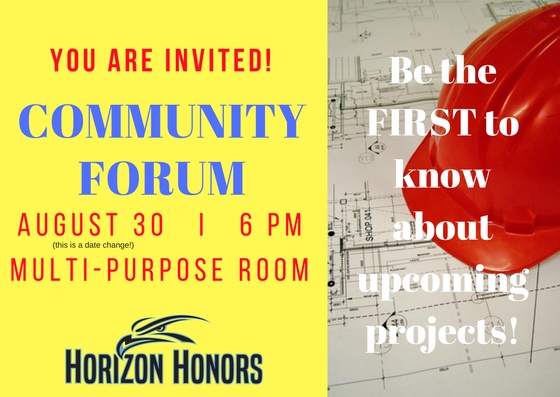 ---