NAOP Annual Meeting in Washington, D.C.


By Lucy Lawliss and Arleyn Levee, NAOP Co-Chairs
Spring is a time of new life and new beginnings, so in keeping with the 2018 Spring season, the National Association for Olmsted Parks is convening its annual board meeting this April in Washington, DC, to connect with old friends and new colleagues to nurture an expanded appreciation of the Olmsted landscape legacy. From April 19-21, NAOP in partnership with the American Society of Landscape Architects (ASLA) and the National Park Service staff at Rock Creek Park (see companion article) is hosting a series of events around the theme Envisioning Nature: The Olmsted Firm and the American Park.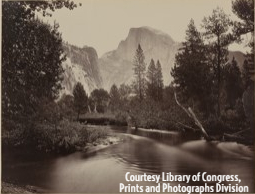 The weekend will begin on Thursday evening with a panel discussion of important new research by Rolf Diamant, Lauren Meier, and Ethan Carr, authors of The Olmsteds and the National Park Service, a study undertaken by the Organization of American Historians and the Frederick Law Olmsted National Historic Site as part of the NPS centennial. Moderated by retired NPS regional director and landscape architect, John Reynolds, A Continuity of Purpose: The Olmsteds and the National Parks considers the full body of national park work—writing, planning and designing—that began in 1865 with Frederick Law Olmsted's Yosemite and the Mariposa Grove: A Preliminary Report. National park work continued through to the end of Frederick Law Olmsted, Jr.'s life in 1957 and, in that century of engagement, the Olmsted firm made many significant contributions to the growth of the national park system and the park service. The event will be held at the newly opened Center for Landscape Architecture at the ASLA headquarters.

On Friday evening, April 20th, a second panel will convene at the National Zoo Auditorium to consider how the Olmsted legacy resonates today at our country's third national park to be established—Rock Creek Park. This event is in celebration of the 1918 Olmsted Brothers report, which set forth the principles and parameters for this remarkable 1,754-acre wedge of riverine landscape winding through northwest Washington and into Maryland's Montgomery County, retaining natural scenery and recreational opportunities to enhance our nation's capital. Justin Martin, author of Genius of Place: The Life of Frederick Law Olmsted, and landscape architect, planner, and author of the Washington Journal article on the history of Rock Creek Park, Piera Weiss will explore this gem of scenery and nature in its historical context and its functions and challenges as essential green and recreational infrastructure for the thousands of residents and visitors in this dense urban environment.

One hundred years after the Olmsted firm articulated both the vision and the challenges of setting aside this wedge of "wild" nature for the enjoyment of all, Perry Wheelock, former Rock Creek Park historian and now Associate Regional Director for Resource Stewardship and Science for the National Capital Region, will lead a Saturday morning tour to examine on the ground the constraints and victories in conserving, preserving and managing this landscape reservation in a complex urban area.

Information and registration for these three events is available through the ASLA website. There is limited seating for the Thursday evening event and Saturday's tour, so act quickly if you want to be part of these important and interesting presentations. To register to the events click here.

Rock Creek Park: A Personal View


By Jean McKee, NAOP Trustee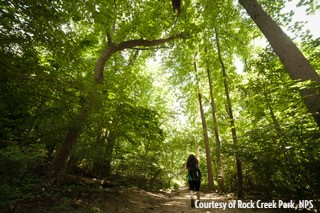 Washington, DC's Rock Creek Park is a national treasure. A popular retreat for the city's outdoor enthusiasts with its lush greenery, miles of trails and picnic areas, a nature center, golf course, horse stables, amphitheater and even a planetarium, Rock Creek Park is packed with locals and visitors alike in the warmer months.

In 1917 the Olmsted Brothers were brought in by the Board of Control to do a report on the Park's development and expansion. One hundred years later we are celebrating that Report. In 2005, thanks to a grant from The National Fish and Wildlife Foundation designed to promote the formation of a group of supporters, Friends of Rock Creek's Environment (FORCE) was created and in 2011 became the Rock Creek Conservancy.

The park is one of America's oldest and largest city retreats and remains a bustling outdoor destination for Washingtonians. Even presidents over the years have considered it a welcome respite from the political climate of Washington. For example, Theodore Roosevelt liked to bird watch in the park and Ronald Reagan would often ride horses at the park's stables.

For me, the Park has been a haven since arriving in Washington in 1969 – most especially having an apartment overlooking Rock Creek Park with a scene of thousands of trees and bright sky above. Each day I would drive through the Park on my route to the office beside the Creek and runners on the trails. Despite the traffic coming home, the Park changed my view of the world. That I was afforded this pleasure by the son of my great grandmother's first cousin was an added discovery. Now almost 50 years later it is still a special place to me.

Advocacy Update


By Eliza Davidson, NAOP Trustee
Frederick Law Olmsted and his successors championed urban parks as democratic space essential to human well-being and environmental health. These iconic green spaces today can find themselves in the crosshairs of development. Parkland acquired for permanent preservation in public trust can succumb to construction, most often incrementally and for a "beneficial public purpose": a library, school, museum, non-motorized transit route, stadium, ice rink – the list goes on. However worthy the use, the developed land is lost green space that cannot be replaced. When treasured Olmsted-designed landscapes are taken in part or in whole, America's greatest exemplars of democratic space and restorative beauty are damaged or lost.

All too frequently NAOP's advocacy efforts have involved cases where this unfortunate dynamic is playing out. When tapped by local communities NAOP can help elevate an issue by ascribing a threatened, underappreciated Olmsted landscape the national stature it deserves. As an organization we do our utmost to raise the awareness of decision makers about Olmsted landscapes' historic, aesthetic, social and environmental significance, and the particular design intent and features that insensitive development would destroy. When alternatives are found, changes made or compromises reached, it's gratifying work. When success eludes us we regret what is lost, learn and carry on. NAOP's supporters strengthen our resolve and bring us hope. Our thanks to you all for what you do to safeguard our living Olmsted legacy in your communities.

Volunteer Park, Seattle - Seattle Asian Art Museum Expansion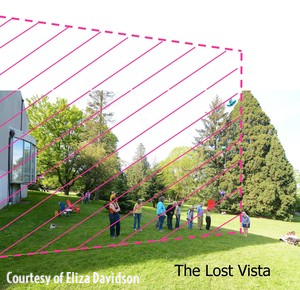 In late January, the Seattle City Council approved zoning variances needed to finalize permits for this controversial project in Seattle's foremost Olmsted-designed park. Upgrades to the 1933 museum are desperately needed and have been universally supported, including bond funds committed ten years ago. Plans for expansion were subsequently conceived and developed out of the public eye, in violation of City policies for community engagement. Opponents unsuccessfully appealed the DNS (Determination on Non-Significance for environmental impacts) last spring. Local Olmsted parks advocates negotiated modest design changes and mitigation measures but remain deeply divided over adverse impacts to Volunteer Park's pastoral East greensward. NAOP spoke out against expanding this already large structure. (John Charles Olmsted had fervently opposed placing institutional buildings in this landscape park.) The year-plus project will break ground shortly.


Washington State Capitol, Olympia

- Private Development in Public Viewshed.


If approved, a private, mixed use development in downtown Olympia will give new life to "The Mistake by the Lake," a derelict office building that has intruded into one of Washington's most iconic Olmsted vistas for fifty years. Citizens have long pressed for its demolition to allow completion of a cross-isthmus park envisioned by John Charles Olmsted in 1911. Opposition runs deep in the community, but proponents claim the development is needed to spur urban revitalization. City officials have ruled that the proposal violates no land use or environmental regulations and have issued a Determination of Non-Significance (DNS) for environmental impacts. An appeal to the hearing examiner was denied. NAOP, concerned about perpetuating private obstruction of the primary public vista from the Olmsted Brothers-designed Capitol grounds, has joined with several organizations and prominent individuals to move for reconsideration. Significant environmental issues raised include geological instability, flooding, groundwater pollution and aquatic habitat degradation. A petition has been launched asking the State to purchase the property for green space. To sign the petition, please click here.

OlmstedOnline Update


By Anne Knight, NAOP Advisory Council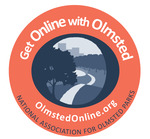 Be sure to check out OlmstedOnline.org as new information and functions are added. The project details pages now have links to the NPS Olmsted Archives digital scans that are available on Flickr. In addition, project details are beginning to be filled in as information becomes available, starting with Palos Verdes where there has been great collaboration with the Palos Verdes Library District and the Palos Verdes Homes Association. This work was funded with a matching grant from the National Trust for Historic Preservation - Dorothea de Schweinitz Fund.

Discussions are underway with organizations and agencies in Connecticut and Rochester, NY, to collect information to add to OlmstedOline.org. NAOP is seeking financial contributions toward this work. Please contact Aga Simmons at Aga@naop.org.
NAOP Trustees in the News
The Best Planned City in the World: Olmsted, Vaux, and the Buffalo Park System by NAOP Trustee Frank Kowsky is being released in a new paperback edition this spring by the Library of Landscape History (LALH). Recipient of a J. B. Jackson Book Award, the book received widespread critical attention. A LALH short documentary film inspired by the book received the SAH film award in 2015.
To read more click here.
To watch the film click here.

---
Imagining Uplands: John Olmsted's Masterpiece of Residential Design, by Advisory Council member Larry McCann, was awarded first prize in the Prose Non-fiction category of The Alcuin Society Awards for Excellence in Book Design in Canada in 2016. This is the only national competition for book design in the country. The book's design is the artistry of Lara Minja (www.limedesign.ca for page spreads from the book). The book (reviewed in Spring 2017 issue) focuses on John Olmsted's design work at Uplands in Victoria as well as his subdivision projects in several other western Canadian cities and received a writing award from the Hallmark Heritage Society of Victoria. (It can be ordered on-line via E-commerce from Brighton Press website).
The Uplands subdivision is currently being evaluated for commemoration as an Historic District by the Historic Sites and Monuments Board of Canada. The Hon. David Anderson, a former federal Minister of the Environment, served as Chair of the local nomination committee.
There's more: Dr. McCann, professor emeritus of the University of Victoria, was the 2016 recipient of Honorary membership in the Planning Institute of British Columbia. The announcement cited his "contributions to knowledge about Canadian urbanism and his emphasis on the planning processes that lead to the creation of place and community."

---
NAOP Trustee emerita Meg Cheever is retiring in March from the Pittsburgh Parks Consevancy after 21 years. Jayne Miller, superintendent of Minneapolis Parks & Recreations, has been announced as the new CEO

.



News From Around the Country
Baltimore, MD

Designation of The Olmsted Conference Room
By Ed Orser, Friends of Maryland's Olmsted Parks & Landscapes
Maryland's State Department of Planning has designated the meeting space in its Baltimore office headquarters as "The Olmsted Conference Room" in recognition of the major role of the Olmsted firm in planning initiatives for parks, residential communities, and other sites in Baltimore and elsewhere in the state. A large introductory panel on the "Olmsted Legacy" identifies the three Olmsteds who for more than 75 years played an important role in Maryland and in nearby D.C.: Frederick Law Olmsted (FLO), John Olmsted, and Frederick Law Olmsted, Junior (FLO Junior).

Panels on the extensive Baltimore projects make the case that in few American cities was the Olmsted planning impact greater—with comprehensive planning for parks, residential communities, and urban amenities. The parks panel highlights FLO's 1876 design for the grounds of Baltimore's Mount Vernon Place (supplanted by Beaux Arts-inspired features). But the later role of the Olmsted Brothers, especially FLO Junior, in park planning proved more extensive and of longer duration. The firm's 1904 comprehensive plan for Baltimore's parks laid the basis for the modern park system. In 2016 the Friends of Maryland's Olmsted Parks & Landscapes and others succeeded in gaining the City's historic designation for an East-West corridor of "Olmsted Parkways," first envisioned in the 1904 plan.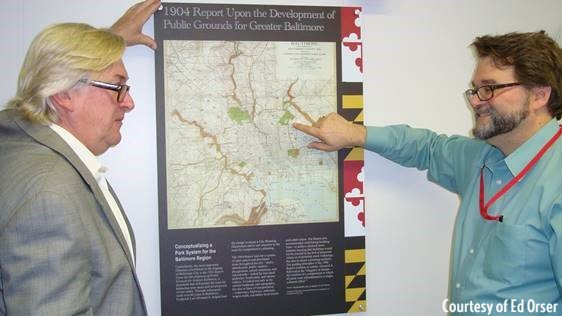 The role of the Olmsteds in residential community design left an equally significant impact on the metro area's landscape. A panel notes the 1889 plan by FLO for Sudbrook Park, envisioned as one of the earliest "railroad suburbs" (and now of special interest to a department currently placing a priority on "transit-oriented development.") Of even greater impact was the collaboration of the Olmsted Brothers, led by Junior, with developer Edward Bouton in plans for a number of residential communities, beginning with Roland Park, which "exemplified the pure Olmstedian tradition of design in the picturesque tradition."
As work on the 1904 park plan was reaching completion, a great fire engulfed a major section of Baltimore's downtown, and FLO Junior accepted the urgent request to prepare recommendations for the re-design of "the Burnt District," resulting in wider streets and more open spaces in the city's commercial heart.
The exhibit planners sought out Olmsted projects from elsewhere in the state, selecting two as illustrations. One panel features the role of FLO Junior in the 1906 design for the Tome School for Boys: a set of gardens for its picturesque campus on a bluff overlooking the Susquehanna River. Another panel illustrates the little-known contribution of Junior to residential community planning for working class residents during World War I. While not a direct participant in the establishment of the working class community of Dundalk, FLO Junior was closely associated with the wartime's first federal government involvement in housing policy.
How appropriate that the conference room for one of the first state departments of planning in the country so appropriately recognizes the legacy of the Olmsteds in Maryland. The Department's public relations officer John Coleman, planner Steve Allan, and graphic designer Jonathan Nichols executed the project. In their research they consulted with members of the Friends of Maryland's Olmsted Parks & Landscapes and drew heavily upon the organization's publication,
The Olmstedian
(accessible in digital format on its
website
).
Boston, MA

The Muddy River: Phase 2




By Fran Gershwin, Chair Muddy River Restoration Project Maintenance and Management Oversight Committee (the MMOC).

In the last (Fall 2017) issue, Fran Gershwin reported on the successful completion of Phase 1 – "The Muddy River: Welcoming Back a Treasured Resource."

The future for the rest of the Muddy River is not as rosy. In Massachusetts, the Muddy River Project was conceived to include full bank-to-bank dredging of Leverett, Ward and Willow Ponds and the river both upstream and downstream of the Phase 1 Area, complete removal of the extensive stands of invasive phragmites and other invasive species and planting of appropriate species to restore the landscape at the river's edge. But, despite tremendous efforts in recent years on the part of the Massachusetts congressional delegation, state and local elected officials, institutions, organizations (including NAOP) and dedicated individuals, it has not been possible to effect a change in the 2004 determination by the Assistant Secretary of the Army that it is simply too expensive to do the full environmental restoration aspects of the work. As a result, Phase 2 will be limited to dredging only a narrow channel in most parts of the river and removal of a sand bar in Leverett Pond (a combined total of only 65,000 cy of sediment removal rather than the 200,000 cy originally anticipated), removal of invasives only in construction areas and replanting and bank stabilization only in the areas disturbed by construction. Most of the Phase 2 work will be done in Boston. *

The Army Corps has completed a 95% level of design for its Phase 2 work. The 3-year construction period is projected to begin in late 2018. But, completion of the comprehensive project originally conceived will not be possible without a new source of funding. Hopefully, with the concerted efforts of determined citizens and continued collaboration among local, state and federal elected and appointed officials, and recognizing the devastating impacts of ever more frequent and more severe storms, funding will be secured to safeguard important urban environments like the Muddy River.

The Muddy River's richly diverse community is engaged through the Muddy River Restoration Project Maintenance and Management Oversight Committee's (MMOC) new outreach program: "Our Muddy: Community Campaign to Reclaim an Urban Treasure," aimed at enlisting an active core of cultural, institutional, governmental, organizational and educational partners and individual citizens as stewards for the Muddy River parks. The central goal: awareness of the urgency of consistent long-term high level ongoing maintenance, to ensure that all completed areas of the Project, including the beautiful new Justine Mee Liff Park, become once again, and remain, a jewel in the Emerald Necklace and an urban destination for the healthy, and "wholesome" enjoyment of all.

* [1] Brookline will restore the Carlton Street Footbridge, using separate sources of funding during Phase 2. The Carlton Street Footbridge is a steel truss bridge designed by Alexis French, Brookline's first town engineer, in collaboration with Frederick Law Olmsted. It was constructed in 1894 and provided an entry from Brookline into Riverway Park over the former Boston and Albany railroad (now the MBTA's green line trolley). The bridge has been closed for more than 25 years.

For more information, please contact the Muddy River Restoration Project Maintenance and Management Oversight Committee (MMOC) at info@muddyrivermmoc.org, or visit its website at www.muddyrivermmoc.org and other social media outlets, facebook.com/ourmuddyriver and twitter.com/ourmuddy The MMOC is a committee established by the Secretary of the Massachusetts Executive Office of Environmental Affairs to serve as the formal vehicle for public participation in the Project. The volunteers and staff of the MMOC help ensure ongoing public accountability by monitoring the Project proponents' progress on all environmental requirements, including the required level of long-term maintenance, and fostering strong stewarship of the restored area for future generations.
Essex County, NJ

An Update on Archives of Essex County (NJ) Park System
By Kathy Kahul, Archive Specialist
Over 60 news clipping scrapbooks, too fragile for public use, were recently microfilmed and are scheduled for digitization this year. The scrapbooks contain articles from three dozen newspapers about development of the Olmsted-designed Essex County Park System in the period 1894 through 1974. They are a wonderful resource on the selection, construction, and facilities of each Essex County Park, offering other viewpoints than the Annual Reports published by the Park Commission. In addition, they provide an overall timeline of the first county park system and trends affecting the parks, such as regional highway planning.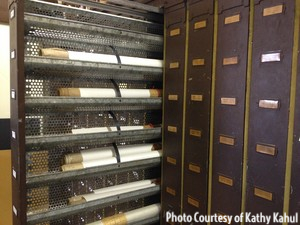 Also made available in the last year are several donations processed by the staff of the Archives.
Arleyn Levee, NAOP Co-Chair provided lists of plans of Branch Brook Park available at the Olmsted National Historic Site for comparison with Essex County's collection.
Historic preservationist Kathleen P. Galop and former Cultural Affairs Director Ben Schaffer each gave papers from projects they developed while employed with the Parks Department.
Materials from the family of Vincent Gabriele (masonry foreman in the 1940s), Sergeant Pedalino (age 91), and other former Park Police give a glimpse at the work done in the parks.
Vaclav Benes donated his papers from years serving as a member of the South Mountain Conservancy, a friends group dedicated to that particular park.
These materials are now available for research at the Parks Archives, 115 Clifton Avenue, Newark, NJ.
Hartford, CT
The Connecticut Trust for Historic Preservation and Connecticut chapter of the American Society of Landscape Architects invite you to a screening of The Life and Gardens of Beatrix Farrand, a new documentary about a pioneering female landscape architect in early 20th-century America.
Tuesday, April 24, at the Hartford Lyceum 7p.m. – 9p.m. Reception at 6:30p.m.
Beatrix Farrand (1872-1959) grew up in the privileged world of the East Coast elite and fought through the challenges of working in a male-dominated profession to design over 200 landscape commissions during her remarkable 50-year career. (Editor's Note: She was a founder of the ASLA with John Charles Olmsted and Frederick Law Olmsted, Jr.)

After the screening, a panel will discuss preserving historic landscapes, with panelists from most of the garden sites. For more information and to buy tickets, visit www.cttrust.org or call Jordan Sorensen at (203) 562-6312.
Houston, TX

Olmsted Gardens Awarded Marker
By Ann Dunphy Becker
The J. Robert Neal Gardens have been awarded an official State of Texas Historical Marker by the Texas Historical Commission. A unique and rare site for Texas, the Neal Gardens are the only "private estate & homestead" in Houston whose gardens were designed by the Olmsted Brothers firm. The plans were drawn by James Frederick "Fred" Dawson, senior Olmsted Brothers associate, and implemented by Joe Teas and Teas Nursery of Bellaire, Texas, between 1931 and 1939. Neal and his wife Marian oversaw every detail of their gardens surrounding their John F. Staub Louis XV Chateau Style house on almost 4 acres from the beginning. These gardens were recognized for their outstanding beauty in Country Life, 1935, and Landscape Architecture Magazine, 1936. They were featured during the 1937 Garden Club of America visit to Houston, the first time the Club went west of the Mississippi to showcase gardens. The J. Robert Neal Olmsted Gardens have survived intact for 78 years in the Homewoods addition in River Oaks.
Indianapolis, IN
Following up on her update of the status of the rehabilitation of the Ball Nurses' Sunken Garden and Convalescent Park located on the campus of Indiana University-Purdue University at Indianapolis, our correspondent Audrey E. Corne reports, "Unfortunately it appears that no further plans have been made by Indiana University to complete the landscape's rehabilitation. I and my classmates, members of the Indiana University School of Nursing class of 1959, have long supported and looked forward to completion of the project. While we are grateful for what has been done, we cannot deny severe disappointment in the lack of plans to complete the rehabilitation project. We are concerned that this Olmsted designed garden/park, with its therapeutic and healing benefits, will not achieve its full potential." Remaining to be completed are the East and West Panels of the Garden and the Rotary (building) Forecourt.
Jacksonville, FL

Memorial Park
Memorial Park has been listed on the National Register of Historic Places. The Memorial Park Association announced the listing in November. Association President Percy Rosenbloom III noted the occasion saying, "Memorial Park has always been Jacksonville's premier historic park. And now, thanks to the efforts of the Memorial Park Association, we are on the Register and nationally recognized as such. What an honor to achieve this status. And what better timing as Memorial Park is on the eve of celebrating its centennial year."

The Park had suffered severe damage from Hurricane Irma in September. Our Fall 2017 issue carried a photo by local photographer Mark Krancer captured in waist-deep storm surge waters of the St. Johns River. Prints made of the photo yielded a donation of more than $5,000 to the park by Mark Krancer who designated half the proceeds from sales for the Park recovery saying, "Memorial Park has meant so much to me since coming to Jacksonville. To be in a position to help give back to a park that has given me so many precious memories is incredibly rewarding. Collaborating through the dedicated art community has been phenomenal and an inspiring experience."
Photos of Memorial Park can be seen on his website, www.kramkranphoto.com.

NAOP trustee and Co-Chair emeritus Charles Birnbaum, founder and CEO of The Cultural Landscape Foundation, was the featured guest speaker at the Association's annual meeting in January. The title of his presentation: "Lifting the Veil on Memorial Park: Make Visible, Instill Value and Engage the Public in the Park's Unrivaled Landscape Heritage"
The Cummer Museum of Art & Gardens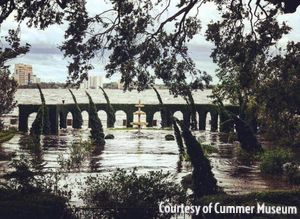 The Cummer Museum of Art & Gardens is moving forward with the reconstruction effort in the historic Cummer Gardens after the extensive damage inflicted by Hurricane Irma. The lower tier of all three formal garden spaces remained submerged for more than 24 hours resulting in the uprooting of plants, detached railing along the river, broken lighting, pervasive salinization of the soil, large amounts of debris, and significant impact to much of the physical infrastructure, including drainage, electric, fencing, and the well that services the landscape.

In order to reconstruct the gardens in a way that incorporates principles of sustainability at every level of stewardship, management, and maintenance, while preserving the original intent and historic character, the Museum selected WLA Studio, an award-winning, Athens, Georgia-based landscape architecture and planning firm that specializes in historic landscape preservation and environmental design.

Idyllically located on the banks of the St. Johns River and created by one of Jacksonville's most prominent families who settled in Florida in the early 1900's, the gardens have a fascinating history stretching back more than 100 years and bear the imprint of some of the foremost names in landscape design and horticulture, including Ossian Cole Simonds, Ellen Biddle Shipman, Thomas Meehan and Sons, and the Olmsted Brothers firm. The involvement of these prestigious firms gives national importance to the Cummer Gardens, listed on the National Register of Historic Places.

At this time, there is no projected reopen date for the gardens. For further information regarding donating directly to the Garden Reconstruction Fund, visit cummermuseum.org/garden-reconstruction.
New Canaan, CT

Waveny Park
By Pamela Hartford, Landscape Historian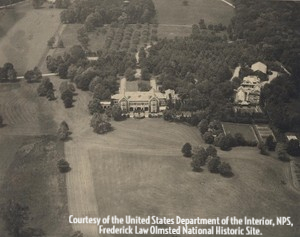 The New Canaan Preservation Alliance is sponsoring a National Register nomination for Waveny Park, a Connecticut estate designed by the Olmsted Brothers in 1916. Established as a gentleman's farm by Thomas W. Hall in 1895, the 250-acre parcel was purchased in 1904 by Lewis H. Lapham, leather manufacturer and a founder of the Texaco Oil Company, and his wife Antoinette, a founder of the New Canaan Garden Club. The Laphams engaged architect William B. Tubby to design a Tudor-style brick mansion and the Olmsted Brothers to create gardens surrounding the house, develop a farm building complex, refine the overall landscape with specimen trees, and improve circulation. Since 1967, the park has been owned and maintained by the Town of New Canaan. Waveny Park Conservancy, formed in the last few years, fundraises for landscape preservation projects.
New York City, NY

New President for Central Park Conservancy

The Central Park Conservancy's board of trustees named Elizabeth Weinberg Smith President and Chief Executive Officer effective March 1. Known as "Betsy" she has served on the Conservancy board since 2014 and is a member of the advisory board of the Institute for Urban Parks, the Conservancy's educational arm formed in 2013 "to more effectively share what we've learned since 1980 with other parks," as described by Douglas Blonsky, retiring Conservancy President and CEO. At the end of last year, the Conservancy announced its partnership with the City University of New York School of Professional Services in development of an Urban Park Leadership Program and a (non-credit) Urban Park Professional Certificate Program.

Betsy Smith served as New York City Parks assistant commissioner during the Bloomberg administration until 2013, having come from a long professional career in finance. She expressed her hope "to build on the team's success and find new ways to secure the Conservancy's future as a steward of Central Park and champion of world-class urban park management. It will be an honor to lead the Conservancy and partner with NYC Parks to pursue that mission on behalf of every New Yorker and park visitor."
Portland, OR

Forest Park Threatened




By Marcy Cottrell Houle

Conceived 115 years ago by John Charles Olmsted and Frederick Law Olmsted, Jr., Portland's 5200 acre Forest Park is an example of a "one-of-a kind" inspiration by the brothers and has become the crown jewel of the City. "If these woods are preserved, they will surely come to be regarded as marvelously beautiful," they wrote in their 1903 Report to the Park Board of Portland. "Future generations will be likely to appreciate the wild beauty and the grandeur of this forest park or reservation, as it would perhaps better be called… Such woods will become as rare about Portland as they are now about Boston." The report also cited an innovative management goal for their proposed Forest Park. It is "intended to afford to visitors that sort of mental refreshment and enjoyment which can only be derived from the quiet contemplation of natural scenery… It requires the shutting off from the interior as completely as possible, all city sights and sounds, and the resolute exclusion of many exceedingly popular means of amusement … even at serious sacrifice of opportunities for those using them to enjoy some of the scenery."

Since 1948 when Forest Park was at last preserved, it has been managed to faithfully follow the Olmsteds' objectives. Today Forest Park is regarded as one of the great urban wilderness parks containing qualities that make it unique among all city parks. Three features in particular are outstanding: greater diversity of native wildlife where over 117 species of native birds and 54 species of mammals can be observed; greater "interior forest habitat" -- a biological term to describe vital, cohesive, unfragmented woodland vegetation; a goal, set by law, to retain what John Charles Olmsted and Frederick Law Olmsted, Jr., originally envisioned: a natural sanctuary -- a place for mental and spiritual renewal and refreshment.

A vote of the Portland City Council in Summer, 2018, could irrevocably alter Forest Park by revoking the Olmsted plan. The Bureaus of Portland Parks and Planning are recommending exchanging the Olmsted vision for one that does exactly what the esteemed landscape architects warned against for Forest Park: turning this unique natural sanctuary into a destination for active amusements and sports recreation, allowing uses in the park that have always been prohibited. Specifically, it would recommend permitting fast-paced, single-track mountain biking on the park's narrow pedestrian-only trails. The Bureaus of Parks and Planning consider the Olmsted Plan "outdated." The City Council is considering re-writing the long-standing law.

The possibility of losing the integrity of Forest Park has left thousands of Portlanders in dismay. Countless citizens, however, still believe that this glorious park may yet be saved and the Olmsted vision preserved. We are reaching out for national attention in addition to acting locally.
Riverside, IL

Riverside Olmsted Society Celebrates 50 years!




By Sandie Petrzilka, Olmsted Society Media

The Frederick Law Olmsted Society of Riverside, formed by a group of concerned residents in 1968, is celebrating its Golden Jubilee in 2018. In the past 50 years, the group has worked to protect, preserve, and promote Olmsted and Vaux's 1869 creation, the unique storybook village of Riverside. With its curvilinear roads, gas lamps, and historic architecture, Riverside was designed as a place of rest and rejuvenation from the stresses of modern urban living. The Olmsted Society has been fearlessly working to keep it that way.

There have been 21 past presidents of the Olmsted Society and 12 of them were in attendance, and honored, at the Society's Kickoff Annual Meeting held on January 19. All 21 presidents, their officers, boards and up to 700 members have left their legacies. They obtained Riverside's National Historic Landmark designation. They established volunteer Landscape Workdays; an educational Lecture Program; Tours that share the history, architecture, and landscape design; Housewalks that highlight the many famous architects such as Frank Lloyd Wright and Louis Sullivan who have designed Riverside homes; a Student Poetry Contest that focuses on the natural beauty of the Village; the acquisition of over 800 books for the Olmsted Collection at the Riverside Public Library; Architecture Awards for structures that are restored to their former glory; participation in the Village's 4th of July Parades; liaisons with the Chamber of Commerce, the Landscape Advisory Commission, Visit Oak Park, and the Village government; and special fund-raising events.

In honor of its 50th Anniversary, the Society is in the process of planting 50 trees, and other events will take place throughout the year.
Seattle, WA

Olmsted Parks and Boulevards Landscape Restoration: Study and Capital Projects
By Chery Eastberg , Project Coordinator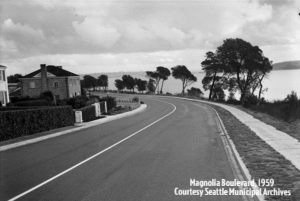 In 2018 Seattle Parks and Recreation in consultation with Friends of Seattle's Olmsted Parks will complete a study that evaluates 10 Olmsted-designed or influenced parks and boulevards to determine what should be done to retain and restore them to reflect the intended character and design principles. Historic research is a key part of the study. Archives, Olmsted correspondence, photo databases and other sources are to be used to find documentary and photographic evidence of the subject landscapes' histories. The history for each site will focus on the landscape elements identified for rehabilitation, restoration or reconstruction, including vegetation, pathways and circulation, and other features with an eye toward also meeting the functional and aesthetic needs of the current park system. The resulting schematic plans and cost estimates for proposed capital projects will provide guidance for the following 3 years of detailed design and construction. $3.2 million has been allocated for the study and projects.
Syracuse, NY

Digitization of Fletcher Steele Archives




By Jane Verostek, Associate Librarian, SUNY ESF

In 1971 The State University of New York College of Environmental Science and Forestry (SUNY ESF) received a donation of the personal and business archives of landscape architect Fletcher Steele (1885-1971) who studied under Frederick Law Olmsted, Jr., at Harvard University, worked with Warren Manning in Boston, and designed over 700 gardens. Our Steele archives contains a wide variety of items such as photographs of the gardens that Steele designed, correspondence with clients, over-sized hand-drawn garden plans and scrapbooks of Steele's travels to places such as Russia, China, France and Norway. An online finding aid can be found at www.libguides.esf.edu/steele. This aid contains inventory lists and images regarding Steele's postcard collection, garden plans, scrapbooks and photographs. Since 2014 we have digitized over 1.000 items including hand-drawn and very fragile garden plans and a small sampling of photographs of gardens. These and soon-to-be-digitized nursery orders can be found on the New York Heritage digital repository site.

Steele's commitment to his clients and gardens can be seen in his meticulous dedication to document the gardens he created. For example, from 1933-35 Steele worked on gardens for a property called Hyghe Contente for Mary Kenly in Manchester-by-the-Sea, Massachusetts. This almost 4 acre property with an 8,000 square foot house overlooking the Atlantic is currently being restored using construction photos and hand-drawn plans available online.

If you are a landscape architect, faculty, student, gardener or avid Steele follower, as I am now, and would like to learn more about our Fletcher Steele Archives, please do contact me at jmveros@esf.edu.

Waltham, MA

Stonehurst, the Robert Treat Paine Estate, Faces a Crisis

On an early field trip in the summer of 1893, industrial institute students from Boston marveled at the country estate of their founder Robert Treat Paine in Waltham, Massachusetts. They "had never seen such a country place before. The natural park of pines, oaks and great forest trees stretches for acres in every direction." In keeping with their lifetime dedication to improving the quality of life for all, the Paines had chosen Frederick Law Olmsted, champion of "parks for the people," as the landscape architect for their country residence. They also had chosen Olmsted's friend, neighbor, colleague, and "greatest artistic influence," Henry Hobson Richardson to be its architect. Together, America's preeminent designers created a cohesive organic design for Stonehurst inspired by the American wilderness.

Today, Stonehurst in Waltham, a National Historic Landmark, is the only residence open to the public designed collaboratively by Olmsted and Richardson. Each year, hundreds of students take field trips to the municipally-owned house of glacial boulders, pleasure grounds, fields and forest. High school students and thousands of other residents count on regular walks on the century-old system of public trails that link to a regional trail system and crisscross woodlands where Olmsted himself gave Paine "lessons in forestry."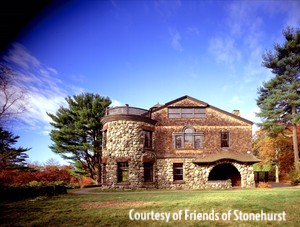 Then in January 2018 the inconceivable happened. The Paine Estate's current owner, the City of Waltham, publicly announced a plan to take at least 13 acres of pristine forest and protected conservation land in order to create a campus for a new high school.

To quote landscape architect Tom Paine, Vice President of the Friends of Stonehurst, "These struggles of competing goods—a school and protected open space—call on us to take action simply to hold onto what we thought we had already saved." Since the acquisition of the property in 1974, the City pursued and readily accepted layer upon layer of deed restrictions, grant restrictions, and State Constitutional protections.

Stunned but undaunted, the Friends are redoubling our efforts to live up to our mission "to provoke thought and provide historical perspective on contemporary social and environmental issues by ensuring that diverse audiences enjoy, appreciate and draw inspiration from Stonehurst and the legacy of its creators." For example, we are strengthening community partnerships and forging new relationships through creative programming. On a public walk in the woods with the Waltham Land Trust on March 10th, visitors imagined being in the company of the Paines and Olmsted and shared their hopes and dreams for the future of the land in the 21st century and beyond. With the Waltham Public Library and Land Trust this spring, actor Gerry Wright will give a family-oriented roving performance of Olmsted. Student field trips in May and June will place an even greater emphasis on Olmsted's democratic vision for public parks.

For more information, email friends@stonehurstwaltham.org or visit www.stonehurstwaltham.org. For a grassroots coalition efforts, see www.preservepaineestatewoods.org.

NAOP, distressed by this threat to this notable historic property which still retains much of the integrity from the senior Olmsted and HH Richardson design collaboration, urges you to add your voice in protest and sign this petition.

Book Review
By Esley Hamilton, NAOP Advisory Council
Charles Beveridge Edits New Olmsted Book for Library of America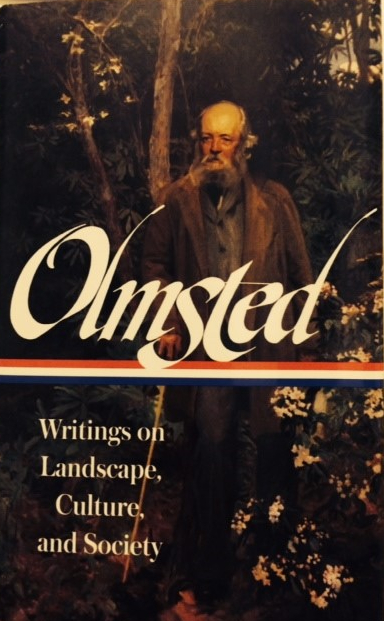 Now that the Olmsted Papers project is winding down, our veteran editor, Charles Beveridge, has produced a new selection of Frederick Law Olmsted's work, Olmsted: Writings on Landscape, Culture, and Society. It is Volume 270 in the Library of America series, a distinction that spotlight's Olmsted's status as one of America's best writers. The Library of America is a non-profit organization founded in 1979 with the assistance of the National Endowment for the Humanities and the Ford Foundation. Its unmistakable volumes, with their shiny black dust jackets and short, chubby shapes reminiscent of munchkins, are conspicuous in many libraries and bookstores. The Olmsted book differs, however, from the typical LOA offering, which tends toward reprints of full-length works or, in the case of less prolific writers, collections of the essential or the complete works. Instead, Beveridge has included 107 selections, generally ranging in length from one to twenty pages and drawn in substantial part from private letters and so-called "fugitive" writings, such as newspapers articles and letters to the editor. The longest pieces are the famous description of the Olmsted & Vaux Greensward Plan for Central Park, from 1858; the 1866 report on Yosemite; and the 46-page essay "Frontier Society" from 1866. Together these selections form an intellectual biography of the writer, with some of the narrative flow of a 19th-century epistolatory novel. In this, Beveridge's choices contrast with Robert Twombly's in his 2010 book for Norton, Frederick Law Olmsted: Essential Texts. That anthology is limited to sixteen texts grouped into five themes. Beveridge's book is also enhanced by two groupings of color and sepia illustrations. All in all, it is a handsome and worthy addition to a distinguished series.

News from The Library of Landscape History (LALH)
Ellen Shipman and the American Garden by Judith B. Tankard will be released by the Library of American Landscape History in April. The revised edition of the original biography (LALH 1996) features a larger format, new color photographs, and a new introduction about recently discovered Shipman gardens. To read more click here.

The Foundation for Landscape Studies recently awarded the J. B. Jackson Book Prize to Warren H. Manning, Landscape Architect and Environmental Planner, Robin Karson, Jane Roy Brown, and Sarah Allaback, eds. Warren H. Manning was also selected as an Outstanding Academic Title for 2017 by Choice magazine. To read more click here.

James Rose by Dean Cardasis and Lawrence Halprin by Kenneth Helphand—the second and third volumes of the LALH Masters of Modern Landscape Design series—are also both winners of the J. B. Jackson Book Award. To read more about James Rose book click here. To read more about Lawrence Halprin book click here.