Good Morning ,
Back to school time! Both my parents are teachers, so back to school time has always been an important event in my family. This fact still holds true today as our Fifth Class of Atlas Corps Fellows prepare to board planes and start their year-long adventure. These amazing individuals represent 10 different countries and a wealth of knowledge. Today also marks the opening of fellow recruitment season - apply today (for Washington, DC; New York, NY; or Bogota, Colombia)! So, as you do your own "back to school prep" heading into September, consider increasing your engagement with the Atlas Corps network as a volunteer, supporter, candidate, or Host organization. Visit our www.atlascorps.org for more info.
We look forward to hearing from you!
Scott & the Atlas Corps team
---
Atlas Corps Achieves 53 Fellows, Adds 5 New Hosts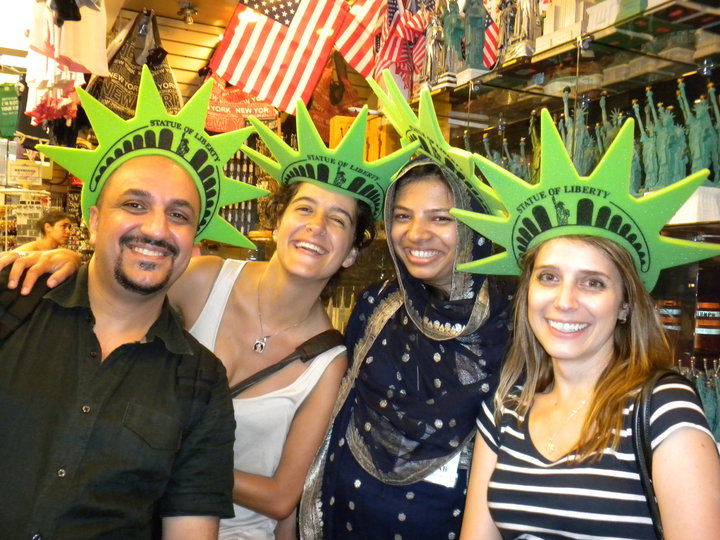 Bags packed. Visas awarded. Host organizations await with eager anticipation (including 5 new hosts: Center for Inspired Teaching, HasNa, U.S. International Council on Disabilities, U.S. Peace Corps, and WWF). Orientation Week for the Fifth Class of Atlas Corps Fellows starts August 30 and expands our network to 53 Fellows since 2007. "Excitement is in the air," according to Sara Potler, Atlas Corps U.S. Program Director, who eagerly puts the finishing touches on Orientation Week. "This new Class is outstanding! They represent 10 different countries and bring our country total to 18. In 2011, we will be in a position to double the size of our program, expand to New York City, and continue to build upon this great global network of nonprofit leaders."

The arrival of these Fellows also marks the first phase of our 50 in the 50th Campaign — Atlas Corps marking our 5th Anniversary and the 50th Anniversary of the Peace Corps by engaging 50 Fellows from 25 countries in 100,000 hours of service in 2011. The campaign officially launches in October 2010. Stay tuned for details and subscribe to Twitter feed now!
Fellow Reflection: Don't Just Do Well, Do It Well

by Pinky Pradhan, 2009-10 Fellow (India), Population Action International (PAI)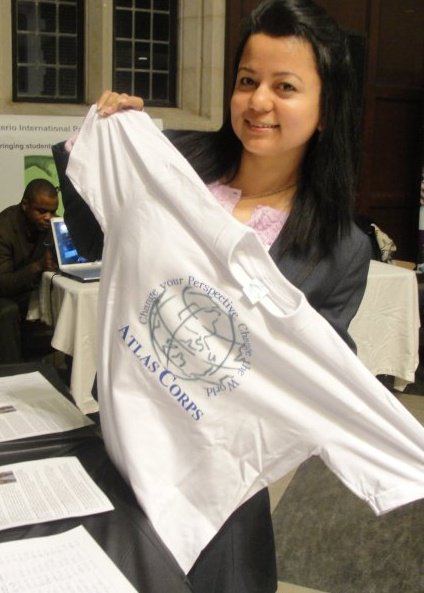 I became an Atlas Corps Fellow to learn from the differences that distinguish India and the United States and to broaden my perspective on international development. Upon arrival in Washington, DC, I quickly realized that it would be our similarities that would guide my learning journey. For starters, the nonprofit sector in DC is as vibrant as that of my home country. It also struggles with many of the same challenges. The work isn't just about doing good—it is about getting it done right. Ironically, "in a former life," I was a person with a general negative perception of the nonprofit sector. I viewed it as a means to exploit the misery of others to leverage financial support. Though, after having worked in this sector for more than eight years, surrounded by exceptional people, I realize how completely incorrect were my assumptions. People are motivated by positive impact potential, not by monetary gain. I have profound respect for my current vocation and also that of my peers, who bring hope to the desperate; food to the hungry; and shelter to the homeless.

As and Atlas Corps Fellow at PAI, I interacted with the many passionate people who gave up their comfort and security to pursue what seemed like hopeless dreams—and I see them achieving results. Being a Fellow also allowed me to truly experience American life (family values, hospitality, friendship, and solidarity). I am reaffirmed in my belief that as custodians of the positive development of our society, we have been entrusted with immense power and trust. Recently, I read that as the "conscience of the world" we must be above reproach to remain the keepers of the public trust. In my opinion, it our responsibility to not only do well but to do it well. From my Atlas Corps experience, I take with me a renewed commitment to fight the good fight and to do so in a way that is just, honest, and considerate of others. I challenge others to join me.
Note: The University of Nebraska-Lincoln Human Trafficking Conference will host Pinky Pradhan as a featured speaker to their event. In addition, her Fellow colleagues selected Pinky to be the speaker at the Atlas Corps Third Class Graduation in August.
---
Host Profile: PAI Achieves Atlas Corps "Triple Crown"

In September, Population Action International (PAI) celebrates an Atlas Corps milestone—hosting Fellows for three consecutive years! PAI joins Ashoka and CentroNia in this significant milestone. They are a true testament to the value of the long-term partnership. "The benefits of hosting Atlas Corps Fellows have proven abundant," shares Kimberly Norton, Project Associate at Population Action International (PAI). "The new perspectives that the Fellows bring to PAI's projects and processes have been invaluable to reaching out to new…contacts and increasing awareness." The PAI/Atlas Corps partnership initiated in 2008 when they hosted Meher Rehman (India), most recently included the service of Ana Dutra (Brazil) and Pinky Pradhan (India), and will soon include the involvement of Yonas Endalamaw Asfaw (Ethiopia).

PAI is an international organization whose mission is to ensure that every person has the right and access to sexual and reproductive health, so that humanity and the natural environment can exist in balance and fewer people live in poverty. The unique perspectives brought by the Atlas Corps Fellows enhanced PAI's network around the world and diversified their approach to issues including ability to address issues such as reproductive health and human trafficking. Reflecting on PAI's success in hosting Fellows, Kimberly offers some advice, "It is important to sit down with the Fellow(s) right away to map out a plan forward and to set achievable goals." Congratulations to PAI! They exemplify of how long-term partnerships achieve results.

If you are an organization located in Washington, DC; Baltimore, MD; or New York, NY, and are interested in learning more about becoming a host organization, please contact Sara at sara@atlascorps.org and learn more online.
Support Atlas Corps in the Paperless Choice Fundraising Challenge to win $5,000. Your vote also recognizes all who have helped us succeed in online fundraising. Thank YOU for making the Atlas Corps network a success!