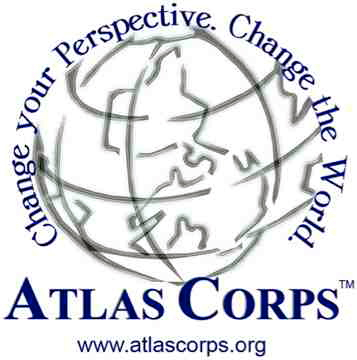 Hello!
There is just one word to describe today: H - O - T!

As temperatures rise across the United States this summer, Atlas Corps continues to heat up the world of global service with new activities and partnerships. In August, we will welcome our Class 13 Fellows. In January 2014, we will welcome Class 14. Yes, even during the summer, we are thinking ahead and coming up with new ways to build this global network of inspired leaders. Most recently, we launched partnerships with the Asan Nanum Foundation in South Korea and renewed our collaboration with the National Endowment for Democracy in Washington, DC. In addition, the "Atlas Corps Delegation" participated in the recent Points of Light Conference on Volunteering and Service - the largest gathering of individuals dedicated to service and volunteerism. You can read all the highlights of all these announcements below.

So, regardless if you are enjoying warm summer temperatures or a brisk winter for our friends in the Southern Hemisphere, we are building this global network together. Already, more than 70 entities (nonprofit, governmental, and private) have hosted Fellows. In addition, another 30 organizations have collaborated with us on a strategic level. I invite you to seize the opportunity to support our global movement! Learn more via our activities on Facebook and Twitter. We are always looking for global citizens to continue expanding our outreach.
Thank you for being a partner in citizen diplomacy!


Scott Beale, Atlas Corps Founder & CEO

P.S. Mark your calendars! Atlas Corps will host our annual event, Atlas Corps Go Global Gala, on Thursday, September 5. Tickets will be available soon. RSVP now to receive the latest updates!

Atlas Corps Delegation Joins 5,000 at Points of Light Conference - Service Unites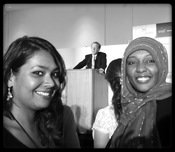 In June, approximately 5,000 individuals from 40 countries gathered in Washington, DC, to discuss service. The participants crossed religious, political, age, gender, and cultural boundaries for an inspired week of discussions as part of the 2013 Conference on Volunteering and Service. Among them were nine Atlas Corps Fellows: Abby* (USA), Dipanwita (India), Khawater (Sudan), Jonathas* (Brazil), Natasha (India), Nici (South Africa), Ramona (Romania), Sherif (Sudan), and Taha (Sudan). The "Atlas Corps Delegation" demonstrated the global push to connect domestic and international service activities. Fellows Dipanwita and Khawater (pictured) enjoyed inspiring words from the Chairman of Points of Light, Neil Bush. Atlas Corps also joined American Express and Meridian International in a lively discussion on Inspiring a Culture of Service. "Three days of sessions, more than 100 new friends, and motivation. I think these were enough for me to be happy and to keep me working and supporting the volunteering work all over the world," shared Sherif (Sudan, Host: DC Mayor's Office on African Affairs). Atlas Corps looks forward to participating in Atlanta in 2014.

*Indicates Atlas Corps Alumni. Currently, Abby works at Atlas Corps and Jonathas at Points of Light in Brazil.

Asan Nanum Foundation Partners with Atlas Corps to Launch Fellowship for South Korean Leaders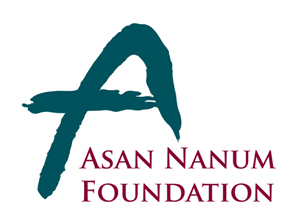 In 2013, Atlas Corps Launched the Atlas Corps-Asan Nanum Frontier Fellowship (Frontier Fellowship) to engage emerging professionals from Korea in the 12-month Atlas Corps Fellowship. The Asan Nanum Foundation, established in October 2011, is in memory of the late 'Asan' Chung Ju-yung, the founder of the Hyundai Group. The collaboration between Atlas Corps and the Asan Nanum Foundation complements Asan's vision of '"building prosperous communities" across Korea through promoting youth entrepreneurship and fostering young global leaders. Two ideas that are central to the Atlas Corps model. The first group of Frontier Fellows will initiate their year of service in January 2014 as part of Atlas Corps Class 14. Currently, Atlas Corps seeks organizations that are interested in hosting Atlas Corps-Asan Nanum Frontier Fellows.

Is your organization interested in hosting a dynamic leader from South Korea? Visit our website for more details.



National Endowment for Democracy Renews Support for Atlas Corps-CIPE Think Tank LINKS Fellowship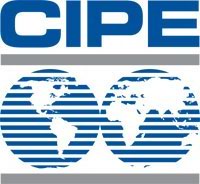 In 2011, Atlas Corps and the Center for International Private Enterprise (CIPE) launched a new initiative with support from the National Endowment for Democracy (NED): Atlas Corps-CIPE Think Tank LINKS Fellowship. The goal was to engage international think tank professionals in six months of service in think tanks in the United States. In the pilot, three Fellows participated: Maksim Karliuk (Belarus, Host: Cato Institute), Sergio Daga (Bolivia, Host: Heritage Foundation), and Sally Roshdy (Egypt, Host: Project on Middle East Democracy). Ambassador Terry Miller, director of the Center for International Trade and Economics at The Heritage Foundation, shared, "When Sergio joined us, we expected him to make a significant contribution to our understanding of Latin American....What we did not expect was for him to become a leading advocate through the region...that is what happened." Due to the initial success of the first year and additional support from the NED, Atlas Corps and CIPE plan to bring five Think Tank LINKS Fellows in January 2014.

Do you work at a think tank that could benefit from a global perspective? Visit our website
for more details.
Can your organization benefit from an Atlas Corps Fellow? Are you eligible for our "early bird" discount?

Learn more during our informational call on Wednesday, July 24, 1:00 PM EDT. Register here.



Forward this message to a friend
---