Good Afternoon ,
One month ago, I welcomed the fifth class of Atlas Corps Fellows. It felt just as remarkable as when our first class arrived in 2007. We have now had 53 Fellows in the program from 18 countries. Today, there are 23 Fellows currently in our training program from 15 countries. These are not individual leaders from their own corners of the earth, focused on their own issues; they are our new networked future. A world not constrained by geographic borders but united by the common desire to promote positive change. These Atlas Corps Fellows understand how their individual actions further the common good. Of course, now is not the time to relax and see what this inspired group will achieve in their 12 months of service. Instead, it is the time for action. It is the time for each one of us to increase our own levels of engagement. I challenge you to be motivated by the inspirational example of these international leaders and to get involved. A great opportunity is within the Atlas Corps network. We welcome you as a volunteer, supporter, candidate, or Host Organization. Visit our www.atlascorps.org for more info.
We look forward to hearing from you!
Scott & the Atlas Corps team
---
Atlas Corps Named Top Program for Citizen Diplomacy

Fellow Perspective: Nonprofit Leader Talks Turkey in DC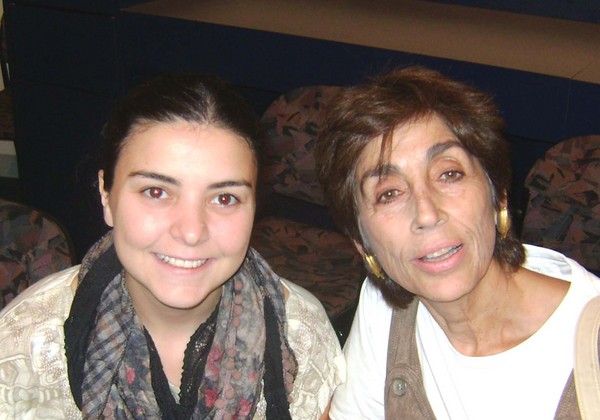 Atlas Corps is excited to welcome Duygu Soyer (pictured at left with HasNa President Nevzer G. Stacey) our first Fellow from Turkey as part of Class 5 that arrived at the end of August. Duygu Soyer, a native of Ankara, Turkey, brings 10 years of experience to the Atlas Corps fellowship in youth engagement, environmental issues, rural development, and capacity building for organizations. Now, Duygu is excited to apply her skills to promote international collaboration.

"Atlas Corps is a great opportunity for young people like me working in the nonprofit sector in their own countries to gain international experience and to extend their network," expressed Duygu when describing her interest in Atlas Corps. Already taking advantage of DC's professional development opportunities, Duygu describes her first few weeks as, "a time to ask questions and to began to understand and to know our unique roles while living in a different culture and working at a new organization." A unique aspect to Duygu's fellowship is that she continues her work with the nonprofit sector in Turkey while based in Washington, DC. In her own words, "I am building a network among HasNa and nonprofit organizations in Turkey through developing partnerships. I will work closely with these partners in developing and implementing the projects."
---
Host Profile: HasNa Maximizes Resources & Increases Outreach

In September 2010, HasNa, Inc. officially joined the Atlas Corps network when they welcomed their first Fellow, Duygu Soyer. They first heard of Atlas Corps through a Washington Post article. Inspired, HasNa President and Founder, Nevzer G. Stacey, saw a cost-effective opportunity to increase their capacity and to further their mission. "I liked the idea that Atlas Corps brings people from nonprofit organizations from all around the world to the U.S. to learn about how we work here," explains Nevzer. "We think this is also a good way of utilizing resources at a time that resources are scarce in the world." Duygu will help HasNa identify new partners and develop new projects in Turkey. She will also help increase the visibility of HasNa in Turkey and in the United States by disseminating information on HasNa and its projects to nonprofit and government organizations and press agencies. "It's a plus for HasNa to have an expert with nonprofit experience from one of the countries we work in," continues Nevzer. "We think having someone who's familiar with the country, the organizations that work there, and the different areas that HasNa works…will help us strengthen our organization and projects."

HasNa, located in Washington, DC, primarily serves Turkey and Cyprus. Their mission is to promote cultural understanding and economic empowerment in culturally-divided areas of the world and to encourage individuals in such areas to work together toward advancement and peaceful coexistence. Visit them online at www.hasna.org.

If you are an organization located in Washington, DC; Baltimore, MD; or New York, NY, and are interested in learning more about becoming a host organization, please contact Sara at sara@atlascorps.org and learn more online.
For the first time, designate Atlas Corps in the CFC #35006!
Are you looking for a high caliber, experienced professional to join your team?
Atlas Corps is now accepting applications for host organizations in Washington, DC, and New York City! The deadline for registration is Friday, October 15.
Contact Sara Potler, sara@atlascorps.org for more info.
---
Are you an experienced, nonprofit leader looking for an overseas opportunity in DC, NYC, or Bogota, Colombia?
Atlas Corps is now accepting applications for individuals interested in serving as Atlas Corps Fellows in Washington, DC; New York, NY; and Bogota, Colombia! The application deadline is Friday, October 15.
Visit http://www.atlascorps.org/apply.html
Email apply@atlascorps.org for more info.
---
100% of your donation goes to directly support our Atlas Corps Fellows.
---
Orientation Week:
See More Highlights Online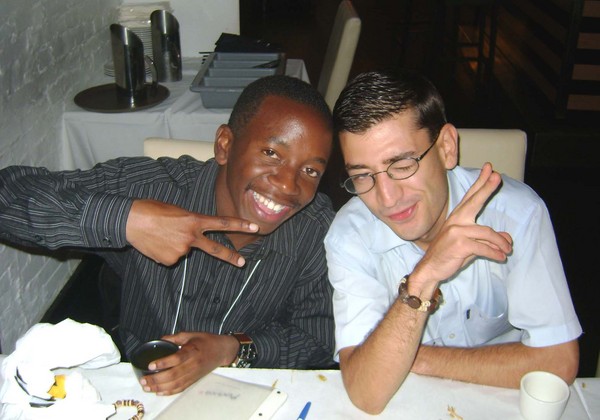 ---
Atlas Corps
1133 19th Street NW, 9th FL
Washington, DC 20036