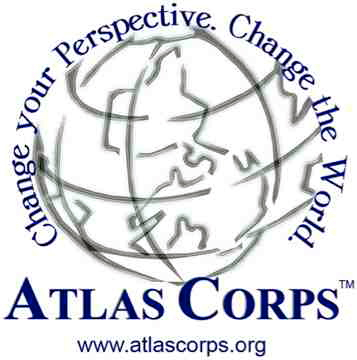 Hello!
Today, I have one important request for you. It needs to happen today and it will forever impact our tomorrow. Support Atlas Corps via our GlobalGiving page. Today only, all donations made will be matched by 30% - while the match funds last. Your contribution of $20 turns to $26; $50 turns to $65; and $1,000 turns to $1,300. So, donate early and invite others. Your contribution is a direct investment in our Fellows - global leaders from around the world who dedicate a year of service in the United States and Latin America and then return home to apply that knowledge to improve their own countries. Is it effective? Yes! Our network of 140 Fellows from 40 countries demonstrate the power of international exchange every day as they advocate for maternal health at Population Action International or engage teens at Youth Service America. We are more than an organization. We are YOU. We are ME. We are a MOVEMENT. We are inspired individuals who share a vision of a world connected through global service, innovation, and collaboration. Today, I ask you to show your support for this movement with a donation. I share with you three success stories of Atlas Corps alumni who completed their year of service and went forth to positively impact the global nonprofit sector.
Nigerian Writer Becomes First Fellow from Country and Continues to Inspire as Award-Winning Journalist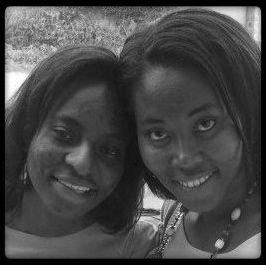 In 2009, Jennifer Ehidiamen (Nigeria, Class 3, Host: One World Youth Project - pictured left with Gamu Anifasi (Zimbabwe, Class 4, Host: ICMEC) became the first Atlas Corps Fellow from Nigeria. She inspired a movement in her own country as in only three years we have engaged 10 Nigerian Fellows. Jennifer is now a Certified Trainer at the Global Press Institute (GPI) - an award-winning social venture that uses journalism as a development tool to educate, employ, and empower women in the developing world to produce high-quality local news coverage that elevates global awareness and ignites social change. Jennifer started as a Reporter for GPI and participated in the World Press Freedom Day conference in Washington, DC, in 2011 as a panelist on the session "Digital Natives: The New Media Generation." A published poet, Jennifer is a prolific writer in hard copy as well as on the social media sphere. You can enjoy a reading of Jennifer's work during an Atlas Corps event held while she attended the World Press Freedom Day in Washington, DC, in 2011: A reading of Preserve My Saltiness
Colombian Alumna Continues Commitment to Service with Creation of Intercultural Exchange Program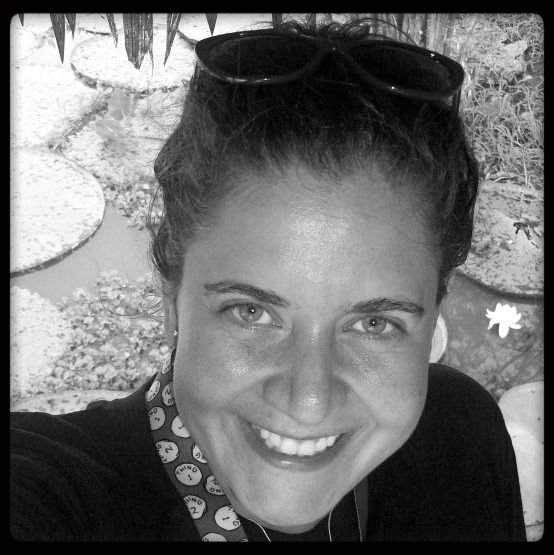 In 2008, Andrea Calderon (Colombia, Class 2, HOST: ThinkImpact - pictured at left) arrived in Washington, DC, to build a college-based exchange and social entrepreneurship program that offers college students the opportunities to live and work in Ghana, Kenya, Rwanda, and South Africa. Inspired, Andrea returned to Colombia with the vision of creating an exchange opportunity for people to engage in Colombia, her homeland. Soon thereafter was formed, Heart for Change, Colombia Volunteer Program - a social business that encourages intercultural exchanges through bringing volunteers from around the world to work in development programs in Colombia. Recently, Heart for Change launched a collaboration with Partners of the Americas (another Atlas Corps Host Organization) to strategically expand volunteerism throughout Colombia. Andrea met Partners of the Americas during her Atlas Corps Fellowship and credits Atlas Corps for helping her leverage a global network to realize this dream.


First Indian Fellow Continues Global Commitment to Human Rights at Home and Aboard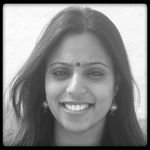 In 2007, Vithika Yadav (India, Class 1, Host: Free the Slaves - pictured at left) took a risk. She left a stable job to become part of a pilot program. She joined the first class of Atlas Corps Fellows - three Indians and three Colombians inspired by a mission and ready to take a chance. Vithika traveled to Washington, DC, to serve at Free the Slaves. During her year of service, she focused on human trafficking. She also proved the value of the Atlas Corps model. She returned to India and continued as an Adviser on survivor care and protection services for Free the Slaves. In 2012, she became the India Representative with Radio Netherlands Worldwide. She now covers reporting on women and child rights, sexual exploitation and abuse, and sexuality and public health issues. In her current role, Vithika identifies and manages partnerships with local partners and also analyzes international justice issues. This project is a partnership project of RNW with the Dutch Government. RNW essentially provides news, information, and culture via radio, television, and internet to millions of people throughout the world.


"Atlas Corps values the full exchange of ideas and working as global citizens.
It focuses not only on what Fellows get out of the experience, but also in what Host Organizations can learn from Fellows."
-Vithika Yadav (India, Class 1, Host: Free the Slaves)

Join me in celebrating and supporting this inspiring women...and all of our Fellows. Together, we find the talent and create the opportunity for individuals to inspire positive impact. Today, your contribution will directly impact our Fellows. Atlas Corps – the intersection where talent and opportunity meet to inspire results. We experience it everyday as our network achieves impact around the globe. I challenge you to change your perspective; change the world. Today, I invite you to invest in Atlas Corps.
Thank you for the support,




Scott Beale, Founder and CEO
Atlas Corps CFC #35006

P.S. As a token of our appreciation for your support, enjoy this video from our Class 7 Fellows, with special thanks to our Fellow Tito (Spain, Class 7, Host: Habitat for Humanity) for his creative leadership: bit.ly/atlascorpsclass7video
Forward this message to a friend
---