Alumnus Applies Fellowship Skills to Job with ActionAid in Liberia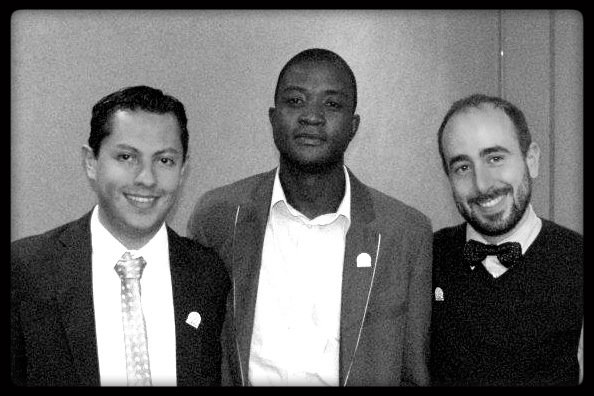 Liberia - Luckmore Jalisi (Zimbabwe, Class 9, Host: MSI Worldwide) applies the skills and network gained through Atlas Corps in his new role as Country Advisor for Youth and Governance with ActionAid Denmark in Liberia, "I have tapped into my Atlas Corps network many times for knowledge, webinars, general sharing, and advice. The network built solidarity with other people from across the world."
(pictured l to r)
Other Alumni join Luckmore in global pursuits. Aldo Arce (Mexico, Class 9, Host: National Audubon Society) continues expansion of Puerta Joven, the organization he founded in Mexico. Luis Abolafia (Spain, Class 9, Host: Victory Fund & Institute) was promoted to the Director of International Programs to lead outreach activities from Spain.