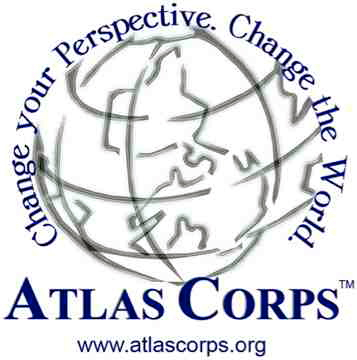 Congrats! We did it!

On Monday, August 27, we welcome the tenth class of Fellows to our network. This milestone means that in 6 years we have engaged 140 Fellows from 40 countries in 10 Classes. THANK YOU! You helped us to reach new countries, offer innovative opportunities, and (most importantly) build relationships with the dynamic organizations that host these Fellows. Our Host Organizations are fundamental to the Atlas Corps model. These organizations are located throughout the United States and focus on a variety of issue areas from civic engagement to international development to hunger relief. We continuously seek introductions to new organizations that can benefit from this opportunity while also providing this professional development experience for our Fellows. In Class 10, we are honored to welcome five new organizations to the Atlas Corps network and to continue building our relationship with three returning organizations. Our growth happens because of YOU - the people who introduce us to new Host Organization and share this opportunity with individuals throughout the world. Now, it is my honor to present....

Class 10 Fellows - September 2012


Congratulations to our latest group of Fellows and Host Organizations. We are excited to have you as active members of our network. Join me to welcome these innovative individuals and organizations to Washington, DC, on August 29, during our Atlas Corps Class 10 Welcome Celebration:




Thank you to everyone for helping us find, place, and support these Fellows! Together, we are a global community supporting our shared commitment to positively impacting our world.




Sincerely,




Scott Beale, Founder and CEO


P.S. There is still time to be a part of our next major milestone - Class 11 (January 2013) - our first January Class of Fellows. If you are an organization located in the United States, Brazil, Chile, Colombia, and Mexico, learn more about how to Host a Fellow.


P.P.S. Take 60 seconds and enjoy the Atlas Corps Classes Review: Click bit.ly/atlascorpsclass10. Scroll down. Press play.


---