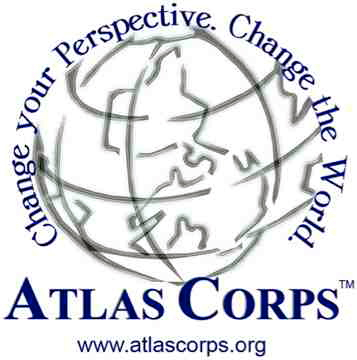 Greetings!
In the past month, I crossed multiple time zones, welcomed new Board Members, greeted our 10th Class of Fellows, and received confirmation on two major initiatives between Atlas Corps and the U.S. State Department. An average month at the office, perhaps? A major reason to celebrate, definitely! Everyday, our vision of a world connected through global service, innovation, and collaboration is being realized. While I understand your schedule is busy, I think you will enjoy a few Atlas Corps Updates - highlights that you have helped us achieve.

State Department Approves "Targeted" Initiative To Engage Leaders from Pakistan and Sudan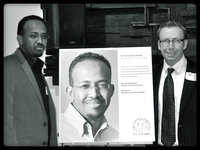 Since 2007, Atlas Corps has engaged one Sudanese Fellow (Mohammed Abdalla, pictured left) and five Pakistani Fellows. Now, in collaboration with the Special Envoy to Sudan and South Sudan and the U.S. Embassy Islamabad, Atlas Corps will dramatically increase those numbers with the engagement of 14 Sudanese Fellows and 5 Pakistani Fellows. These Fellows, in addition to our ongoing global recruitment, will participate in the 12-month Atlas Corps Fellowship in the United States. This initiative marks exciting growth for Atlas Corps, not just in these regions, but also for our overall program. We are particularly excited to be working closely with the State Department to develop leaders around the world. Could your nonprofit, corporation, or government agency benefit from the skilled perspective of an experienced professional from Sudan, Pakistan, or our growing list of countries? Email partners@atlascorps.org!

Innovative Global Thought Leaders, Martin and Benson, Join Atlas Corps Board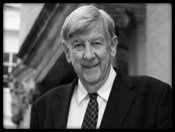 Atlas Corps is honored to welcome two world-renowned leaders in education to our dynamic Board of Directors: Dr. Thomas Benson and James Martin (pictured left). Dr. Thomas Benson, founder and executive director of the World Leadership Corps, is also a President Emeritus of Green Mountain College and is the Co-Founder of the ASIANetwork. James Martin, founder of the Oxford Martin School at the University of Oxford, has written more textbooks than any other living person with a grand total of 104. He was ranked fourth in Computer World's 25th Anniversary Edition's most influential people in computer technology. These two educational innovators will expose Atlas Corps to new international partnerships and enhance the depth of educational perspective on our Board.
Atlas Corps Alumni Recognized as Foreign Policy Leaders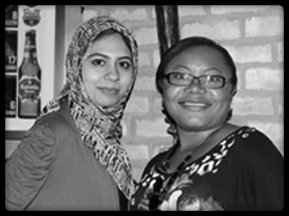 For the second year, Atlas Corps is thrilled to have multiple honorees on the Diplomatic Courier/Young Professionals in Foreign Policy list of Top 99 Under 33 Foreign Policy Leaders. Our 2012 honorees include: Anna Kolesnichenko (Russia, Class 6, Host: ICMEC), Hina Mushtaq (Pakistan, Class 7, Host: PHI - pictured left), Vithika Yadav (India, Class 1, Host: Free the Slaves), and Danielle Goldberg (USA, Class 3, Host: Give to Colombia).They join 2011 honorees, Katia Dantas (Brazil, Class 3, Host: ICMEC ) and Pinky Pradhan (India, Class 3, Host: PAI). This initiative captures the creativity, determination, and passion of young people tackling the world's critical global challenges. In addition, Esther Agbarakwe (Nigeria, Class 6, Host: PAI - pictured left) and Mikang Longjan (Nigeria, Class 8, Host: PAI) are recent inductees to the Nigerian Youth Hall of Fame, announced annually as part of the Nigeria Independence Anniversary Celebration.

Atlas Corps – the intersection where talent and opportunity meet to inspire results. We experience it everyday as our network achieves impact around the globe. Soon, we will announce our first January Class. I look forward to sharing those highlights as well! Together, we are a global community supporting our shared commitment to positively impacting our world.
Sincerely,




Scott Beale, Founder and CEO


P.S. Of course, how could I forget our recent participation in the 2012 Nexus Global Youth Summit?! Atlas Corps staff, Fellows, and alumni from across the United States and Colombia traveled to New York to participate in this unique gathering of hundreds of leaders from the business, nonprofit, and philanthropic sectors. Our Fellow Michael Solis (USA, Class 10, Host: Ahmsa) shared his reflections on the event in his recent Huffington Post article.

Join the Atlas Corps Global Network. Support our Fellows in three easy ways:

1. Become a monthly donor.

2. Make a one-time contribution.

3. Contribute via the CFC (#35006).

100% of your contribution directly supports our Fellows.

Forward this message to a friend
---