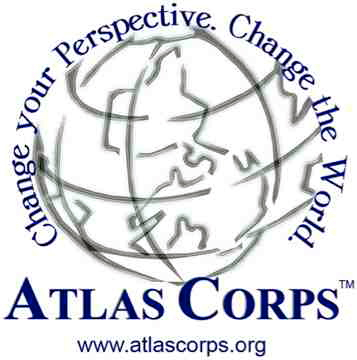 Hello!
Did you hear our big news? Atlas Corps Founder and CEO, Scott Beale, just welcomed his first child. Awesome! While he is enjoying time with family, it is my honor to share the latest news and highlights from Atlas Corps.

Atlas Corps is a place where people and organizations grow in our role as global citizens. My own personal journey benefitted greatly by Atlas Corps. From Class 2 Fellow in Colombia to full-time staff and now a Host Organization Supervisor, I have seen the various ways Atlas Corps enhances individuals and Host Organizations. I understand the magic of our model. Our ability to connected talented individuals and dynamic organizations across cultures, geographic boundaries, and politicial ideals achieves results. Since Atlas Corps launched in 2006, we have engaged 164 Fellows from 52 countries in more than 60 Host Organizations. As Fellows, these individuals launched new programs, multiplied fundraising efforts, and led international expansion efforts. Below are a few inspiring examples of our Fellows as global citizens in action: Souad (Sudan, Class 12) who is already sharing her story through international media channels, Karina (Brazil, Class 9) who applied her Law degree to international development, and Adam (Philippines, Class 8) who brought program management skills with a smile. As an Atlas Corps Alumnae, I am honored to be part of this dynamic and expanding network.

Today, I invite you to seize the opportunity to join our global movement! Engage a youth development specialist from Latin America or a doctor from Africa or a volunteer manager from Europe in your organization. The impact of one Fellow goes far beyond their 12 months of service. Are you curious if your organization can benefit from a Fellow? Tell us more!

If you are not a potential Host Organization, I invite you to engage with our network via our activities on Facebook and Twitter. We are always looking for global citizens to continue expanding our outreach.
Thanks your commitment to global service!


Abby Flottemesch, Atlas Corps Chief Development & Engagement Officer (proud Atlas Corps Alumna)

P.S. Will you be in Washington, DC, on June 19 for the Points of Light Conference on Volunteering and Service? Join Atlas Corps, Meridian International, and American Express to discuss "Inspiring a Culture of Service" (Thursday, June 20, 2:30 PM). We hope to see you there!
Act Now. Deadline Approaching. Select a Fellow from our Most Talented Pool to Date.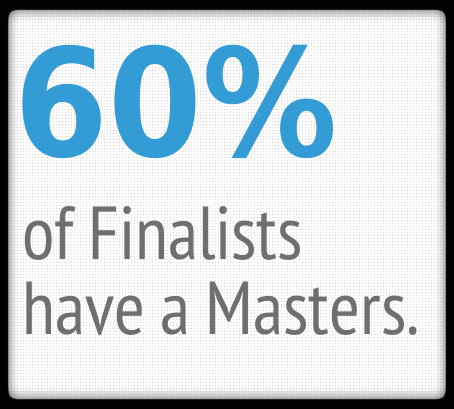 What do CARE, Habitat for Humanity, Lutheran Social Service of Minnesota, UN Foundation, Points of Light, and the U.S. Peace Corps have in common? They are all Atlas Corps Host Organizations! Our talented pool of finalists include professionals from around the world - 60% hold a Masters Degree, 35% have experience in capacity building and business development (and that is only one of their many talents), and all have at least 2 years of professional experience. Now is your opportunity to benefit from this innovative opportunity. The process is as easy as 1, 2, 3....
1st: Fill out our Host Organization interest form. It only takes two minutes.

2nd: Review written applications and interview top candidates. We want to ensure a great fit for your organization.

3rd: Select your Fellow. Atlas Corps handles all the logistics so that they arrive ready for service in September.

Sound simple? It is. Contact our Partnerships Manager, Dave Moss, at partners@atlascorps.org with your questions.

State Department Expands Support to South Sudan. Fellow Featured on Voice of America.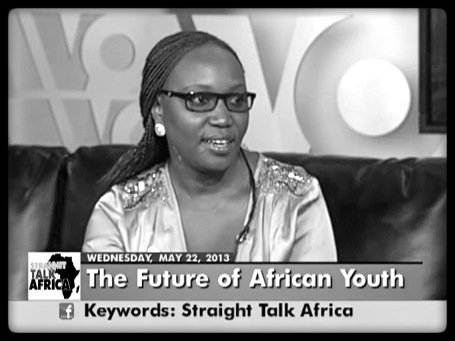 Washington, DC - Souad Alfaki (Sudan, Class 12, Host: PVBLIC Foundation)

Souad joined Atlas Corps in May 2013 as part of a collaboration with the Office of the Special Envoy for Sudan and South Sudan to build the capacity of emerging leaders from Sudan. A former Communications Officer for Save the Children, Souad recently shared her experience and thoughts on the future of African youth as part of a discussion on Voice of America (VOA). She exemplifies the value that global exchange plays in professional and international development. Due to the success of the initiative with Sudan, the Office of the Special Envoy recently announced the expansion of this initiative to South Sudan. Atlas Corps will engage 10 Fellows from South Sudan, alongside the 14 Fellows from Sudan. Already, Atlas Corps is reviewing applications and potential Host Organizations. If your organization is interested in hosting a Fellow from South Sudan or Sudan, contact Atlas Corps before June 15.


Rotary Scholar Applies Law Background at U.S. Fund for UNICEF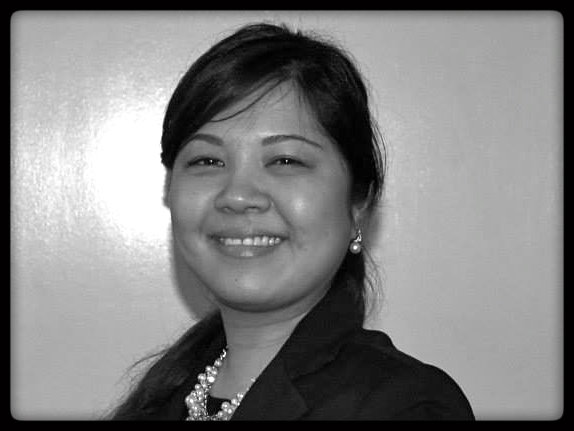 New York, New York - Karina Ito (Brazil, Class 9, Host: U.S. Fund for UNICEF)

Karina just celebrated an exemplary 12 months as an Atlas Corps Fellow during the Atlas Corps Celebration of Service. A Rotary Peace Scholar, Karina brought a Law degree with a specialization in Human Rights and International Law to her role at the U.S. Fund for UNICEF. She immediately embraced her role at her Host Organization according to Chief of Staff Brian Meyers, "After only a few months, she was working with CEO's across the globe, mastering the technical pieces of her job...more importantly, she knew HOW to get things done. She exceeded our expectations in every way, and I look forward to working for her one day." Now, Karina plans to extend her Fellowship beyond the initial 12 months of service, an opportunity that approximately 30% of our Host Organizations and Fellows select to continue the dynamic partnership. We congratulate Karina and look forwar to a few more months of service.


Project Manager Shares Enthusiasm with Global Operations at Operation Smile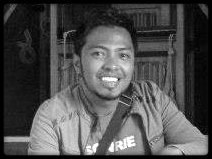 Norfolk, Virginia -
Adam Tibe (Philippines, Class 8, Host: Operation Smile)

Adam also celebrated his 18 months of service during the recent Atlas Corps Celebration of Service. (Watch his inspiring graduation speech!) An experienced professional in project management and humanitarian relief, Adam brought enthusiasm and experience to his role at Operation Smile. At age 22, he was the youngest addition to World Vision Philippines as a Program Officer. In his role at Operation Smile, Adam excelled in the team environment and joined in numerous missions throughout the world. "Adam took his role very seriously," shared Virginia Wawner, program officer for Operation Smile. "He cares deeply for Operation Smile, its employees, its volunteers, and above all, the children and their families. He brought a wonderful sprit to the office and we wish him the greatest of luck in his future endeavors." While we are sad to see Adam go, we look forward to him going forth and sharing the Atlas Corps network.
Remember, the deadline to select a Fellow is June 15.
Submit your organization's interest form TODAY to receive applications for review.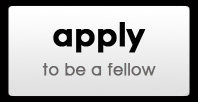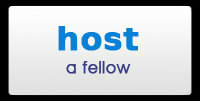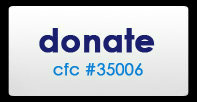 Forward this message to a friend
---