Hello!
Congratulations Class 15! We are excited to add our newest group of global leaders to Atlas Corps. And, yes, I said Class 15!

How did Atlas Corps go from Classes 0 - 15 in just seven years? How do we become a network of 265 Fellows from 60 countries? It is about you and other inspiring individuals who are the "Atlas Corps Network." We count on you for the support, which helped Atlas Corps achieve progressive growth in rapid succession. Here's how it happened:
We grew from one class to three classes a year (January, May, and September).

We expanded from placing Fellows in one to two countries (United States and Colombia).

We extended recruitment from two countries to having placed Fellows from 60 countries (Class 15 includes our first Fellow from China) and we receive applicants from 130.

We increased the number of Host Organizations from 6 to more than 120 nonprofit, private, and government entities.
Of course, the numbers are only a fraction of the Atlas Corps story. We complete our story with the connections between people and organizations that happen because of these numbers. Just Monday night, we celebrated the "graduation" of a group of Fellows. It is always a bittersweet time as we reflect on their achievements and send them off for future success. One of our graduating Fellows, Souad Alfaki (Sudan, Class 12, Host: PVBLIC Foundation) captured this sentiment well on the Atlas Corps Blog:
"...wanted all of you to know that one of the things that I'm grateful for is coming for the Atlas Corps Fellowship that has enabled me to meet and know you. If not for it, I wouldn't have met all you wonderful people who made life fun in the US. Let's thank God for life and good health, all the great times and the knowledge we have gained and shared and for more forthcoming success!"
Souad is correct. It is through Atlas Corps and with your support that we are building this global network of inspired individuals. Can we count on you to keep building Atlas Corps? Count me in!
Thank you for supporting our Fellows and for believing in Atlas Corps-

Scott

P.S. Join us to welcome Atlas Corps Class 15 to Washington, DC, on Wednesday, May 7, at 6:00 PM at the office of the Human Rights Campaign. Details and RSVP at bit.ly/AtlasCorpsWelcomeClass15.

------------------------------
Scott Beale
Founder and CEO
Atlas Corps



A Special Thank You to Our Supporters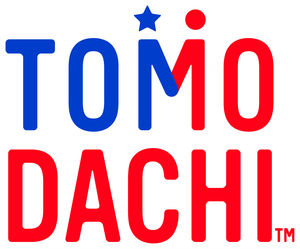 ---