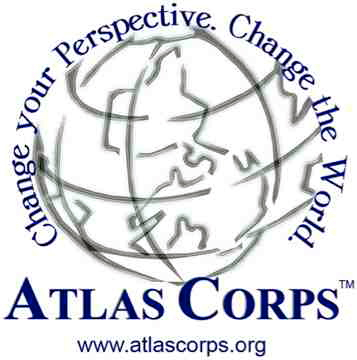 Hello!

As many of you know, prior to Atlas Corps, I worked in the government. I served in the White House, State Department, and on Capitol Hill. It was a true honor. Empowered to affect so many people, we made decisions that addressed the challenges in the world with positive solutions. Now, the government shutdown is a disappointment as action is replaced with waiting. This type of inaction and paralysis calls on the nonprofit sector to be more active in our innovative approach to collaboration and impact. At Atlas Corps, we are all about getting things done. No matter your politics or your perspective, we can all agree that the challenges of the world need great leaders to address them.

I am proud that Atlas Corps develops leaders who get things done. This past month, our Class 13 Fellows completed their first month of service at their Host Organizations. We also, took our spirit of engagement to the road via the conference circuit. Atlas Corps Fellows and Staff participated in the AmeriCorps 20th Anniversary Celebration, Clinton Global Initiative, Independent Sector Conference, Social Good Summit, and the U.S.-Japan Council Annual Conference. Our Fellows shared the stage with Melinda Gates and engaged the world through their social media updates. Inspired, Atlas Corps continues to push forward by building our global network. We are hiring new staff, expanding our work in South Africa, providing local professional development through the Atlas Corps Community Leaders Program, and recruiting 30 people to teach English in Colombia.

If you feel powerless as you watch politicians debate, if arguments and inaction drive you crazy, take action with Atlas Corps TODAY. Support our work. Email me and say "I want to get more involved." You can join our global movement of more than 200 leaders from 54 countries and 100 Host Organizations. Our network also includes 250 active volunteers. You can also read more below how our Fellows and Alumni are getting things down at home and abroad.
Thank YOU for getting things done with Atlas Corps!


Scott Beale, Atlas Corps Founder & CEO

P.S. Speaking of getting things done, keep posted on our latest activities via Facebook, LinkedIn, and Twitter.
NEW OPPORTUNITY!
Apply for paid Teaching Fellowship in Colombia.
Details about this Fellowship and all opportunities available online.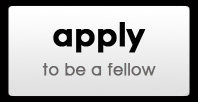 HOST AN ATLAS CORPS FELLOW IN JANUARY 2014!
Interview Atlas Corps Finalists and select by November 4. Details available online.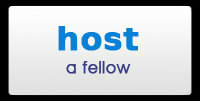 Atlas Corps Launches Diaspora Bloggers Network with UN Foundation at Social Good Summit 2013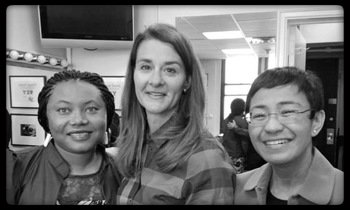 What happens when 30 Atlas Corps Fellows descend on New York City - inspiration! Enthusiasm! Ideas! These are a few of the reflections that erupted during the Social Good Summit 2013, a three-day conference where big ideas meet new media to create innovative solutions. "Great to meet inspiring people from around the world shaping the future...It was a lifetime opportunity!" shared Souad Alfaki (Sudan, Host: PVBLIC Foundation).

These amazing slate of speakers included Atlas Corps Alumna Esther Agbarakwe (Nigeria, Class 7, Host: Population Action International) who shared the stage in a conversation about moving connections into action with Melinda Gates and Maria Ressa (pictured on left). Esther, now with the Nigerian Youth Climate Coalition, shared the value of using new media to share the story regarding key social issues in this interview.




Cheers - Atlas Corps Class 13 Completes First Month of Service!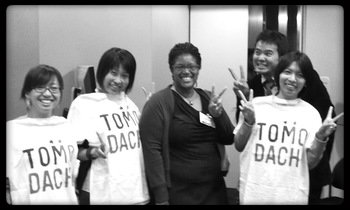 What made you the most nervous about your first job? Do you remember completing your first 30 days? Our Class 13 Fellows are just passing that "honeymoon" phase as they complete their first month of service at their Host Organizations. "I am already helping with corporate campaigns, including Microsoft's Give for Youth Campaign," shared Mari Seto (Japan, Host: GlobalGiving Foundation). "The autonomy to manage projects is great, as is the opportunity to serve with such wonderful colleagues."

Mari is one of our first Fellows from Japan as part of the new Atlas Corps TOMODACHI Fellows Program. She is pictured to left with Mya Fisher (U.S.-Japan Council) and other Japanese Fellows Moeko Shinohara (Host: GlobalGiving Foundation), Tomoko Yamashita (Host: Mercy Corps), and Kunihiro Shimoji (Host: The National Bureau of Asian Research).




Let's Talk About Sex....Atlas Corps Alumna Gets Personal at TEDx The Hague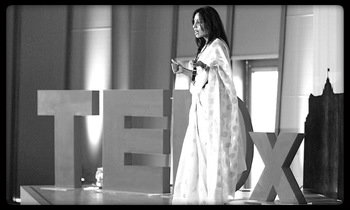 What is one of the most awkward AND universal topics amongst humans - sex. Yes, the very word makes people uncomfortable. It is also the social issue that most inspires our Atlas Corps Alumna Vithika Yadav (India, Class 1, Host: Free the Slaves). In a recent TEDx talk at The Hague, Vithika shares her personal experience with sexual harassment and gender-based violence. She challenges common assumptions and calls people to start talking to one another.

An inspired spirit, Vithika was one of the first Atlas Corps Fellows. She served at Free the Slaves in 2007. She noted the dynamic interaction between Fellow and Host Organization,
"Atlas Corps values the full exchange of ideas and working as global citizens. The Fellowship focuses on the Fellows AND on what Host Organizations can learn from Fellows." Inspired by her service, Vithika continues her work around human rights and gender-based violence as the
India Representative with Radio Netherlands Worldwide.
---
| | |
| --- | --- |
| | |