Hello-

Congratulations Class 18! We are excited to welcome our newest group of global leaders to Atlas Corps and our network of more than 300 Fellows from 70 countries. These Fellows will serve at some of the best organizations in the world, including the American Express Foundation, Ashoka, CARE, ChildFund International, Oxfam, Planned Parenthood, Susan G. Komen for the Cure, Tahrir Insitute for Middle East Policy, Voice of America, Women's Entrepreneurship Day, and many more! Class 18 arrives as part of the Emerging Global Leaders Initiative(EGLI)-Atlas Corps Fellowship, which was launched by the White House at the Clinton Global Initiative 2014.

What does it mean to be an Atlas Corps Fellow? I was reminded of the impact of our Fellows when the earthquake hit Nepal. We have Alumni in Nepal, Pakistan, and India who immediately went to work to address critical needs in Nepal and to work across borders to support each other. We also have two current Fellows from Nepal, one serving at the Nike Foundation and the other at TechChange. Our Fellows and Alumni, including those serving at the American Red Cross, Creative Associates, and an incoming Fellow who will serve at the Disaster Accountability Project, used their vast professional networks and skills to leverage philanthropic support and technology to help those most in need.

Natural disasters like earthquakes make everyone more aware of the challenges facing the world. At Atlas Corps, we also know there are silent earthquakes that happen every day with so many people suffering from the exploitation of women, from poverty, and from conflict. The world needs more trained, networked, professional, social change leaders to more adequately address the earthquakes that make the news, and the ones that are forgotten by society.

Please scroll down to see some of the faces of these incredible social change leaders. Join us to greet them in DC on May 28th at our new offices in Washington, DC!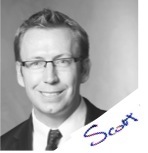 P.S. Did you miss our welcome event in January? Check out this short video of speakers from the White House, State Department and Atlas Corps. If you have 15-minutes to spare, check out my full speech. If Secretary Kerry had been there, he might have said, "That was a great speech!" Watch now!

P.P.S. Remember, join us for the Class 18 Welcome Celebration on Thursday, May 28, 6:00 PM in Washington, DC!
------------------------------
Scott Beale
Founder and CEO
Atlas Corps