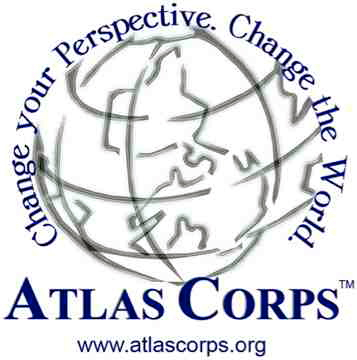 Happy Holidays!

Yes, with so many cultural, country, and religious celebrations occurring in these weeks, I thought it an appropriate greeting. It is one of the many benefits of being part of the multicultural environment that is Atlas Corps. We celebrate Holi, Passover, Easter, Ramadan and many other special events throughout the year. It is part of our global movement to connect people across borders through shared experience. In addition, our Host Organizations in both the United States and Colombia that engage these Fellows experience these milestones as well. It is an added benefit of hosting an Atlas Corps Fellow. In the spirit of celebration, I have three simple requests before you start your weekend to help us continue building the global movement that is Atlas Corps:
An Invite

- Are you an organization (nonprofit, private, or government) located in the United States that could benefit from the skills of an experienced global professional? Do you want to learn more about hosting an Atlas Corps Fellow? Join us this Tuesday, April 2, 9:30 AM EDT for our Global Launch - Host Organization Recruitment event. You can attend in-person at our offices in Washington, DC, or virtually on a conference call. Learn more about Atlas Corps, meet our Fellows, and hear first-hand from our Host Organizations. In September 2013, we anticipate engaging our largest class of Fellows and we want you to be part of the excitement. Learn more and RSVP here.

An Opportunity

- Are you a nonprofit leader from Japan? Do you know someone that is? Recently, we launched a partnership with the TOMODACHI Initiative to engage nonprofit leaders from Japan in the 12-month TOMODACHI Fellows Program in the United States. While we encourage applications from around the world, we are actively recruiting professionals from Japan. Learn more here and please forward to friends.

An Update

- Do you know the impact that our Fellows have at their Host Organizations? In only 12 months, our Fellows make significant contributions that forever benefit these organizations, from technology innovations to educational programming to fundraising campaigns. Below, I share the stories of three of our Fellows to help you better understand the high caliber of individuals that inspire the Atlas Corps network (Taha from Sudan, Cristina from Moldova, and Luis from Spain).

Thank you, in advance, for helping with these simple requests. You are the Atlas Corps network. When you act local, you impact global and inspire our global movement. I hope to see (or hear you) on our April 2, Global Launch - Host Organization Recruitment Event!

Best wishes for a wonderful weekend!


Scott Beale, Atlas Corps Founder & CEO


P.S. Also, we will be announcing Atlas Corps Class 12 (arriving in May 2013) in April. Stay tuned for more details!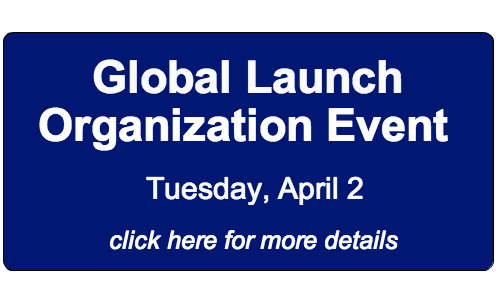 Computer Engineer Inspires Millenials to Engage in Community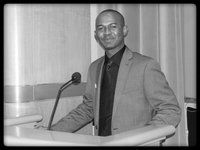 Washington, DC - Taha Sharif (Sudan, Class 11, Host: Mobilize.org)...

is a computer engineer with skills in leadership development and program managerment. After founding two nonprofit organizations in Sudan, Taha became an Atlas Corps Fellow. He now serves at Mobilize.org - a nonprofit organization in Washington, DC, that empowers and invests in Millennials to create and implement solutions to social problems. Taha is the "tech guru" at Mobilize.org. He oversees the organization's technology strategy, which includes the website, network, and ongoing innovations. In addition, he leads the technology audit to improve the utilization of technology and to create an evaluation system to better collect data on individual programs. For an organization with a small team, Taha brings a unique perspective and valuable new skills to enhance the organization.


Finance Specialist Educates Corporations on Skills-Based Volunteering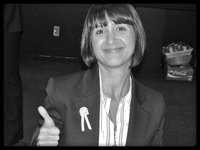 Atlanta, Georgia - Cristina Andoni (Moldova, Class 7, Host: Points of Light)...

is a finance specialist turned nonprofit leader after working with the USAID Local Government Reform Project. She became an Atlas Corps Fellow to serve at Points of Light in Atlanta, Georgia, to engage with their Corporate Service Council - the premier national platform for advancing corporate volunteerism in the United States and abroad. Cristina created a three module e-course on skills-based volunteering. "Her beautiful spirit, professional demeanor coupled with her exceptional talent and skills make her an absolute joy to be around. She came to this organization willing and ready to do anything we asked of her, with very little direction, and she was always willing to explore new opportunities while tackling any challenge that comes her way with grace," Natalie Smith, Director, Corporate Relations at Points of Light.


International Development Expert Creates Bilingual Fundraising & Communications Strategy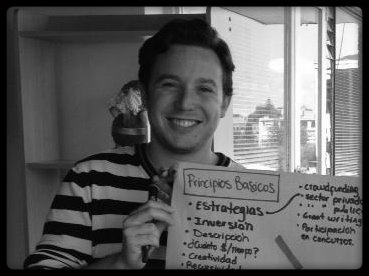 Bogota, Colombia -
Luis Rejano Flores (Spain, Class 8, Host: Fundacion Escuela Nueva)...

is an international development professional with a focus on socioeconomic development of rural communities. After working on project development, Luis became an Atlas Corps Fellow to serve at Fundacion Escuela Nueva (New School Foundation) in Bogota, Colombia - a nonprofit organization that improves the quality, efficiency, and sustainability of formal and nonformal education in urban and rural settings. During the course of his Fellowship, Luis developed the fundraising and communications strategies for the organization. He launched two online campaigns through the USA-based GlobalGiving platform and the European platform, Sosense. He also created a communications and fundraising strategic plan to enhance the long-term sustainability for the organization.



Forward this message to a friend
---