Happy New Year ,
2011, already?! I'm still basking in the glow of an amazing 2010. We welcomed our first Spring Class, opened an office in New York, and received three prominent recognitions. Thank you to the thousands of volunteers and donors who made those accomplishments possible.
Now, it's time to dive into 2011! This year, Atlas Corps made one resolution (and we plan to stick with it!): Our 50 in the 50th Campaign - to engage 50 leaders from 15 countries in 100,000 hours of service. I am happy to report that we are well on our way to achieving that goal. Our Class 6, arriving in March, will be our largest group of Fellows to date (official announcement in February newsletter). In addition, for the first time, we went national with our Host Organization Application. Now, organizations throughout the United States can apply to host a Fellow.
How about you? Still seeking that perfect New Year's Resolution? Become a volunteer, supporter, candidate, or Host Organization. Visit www.atlascorps.org for more info.
Thanks for the ongoing support,
Scott & the Atlas Corps Team
---
Top 5 Reasons to Host an Atlas Corps Fellow

5. Be featured in our monthly newsletter!
?
Your Organization
Featured Here!

Yes! Your organization can build your audience and extend your communication through the Atlas Corps channels. With a reach that crosses borders and touches thousands, we look forward to highlighting the work of our partners and for them to learn from the activities of others. It is all part of the greater goal of building a global network or changemakers!
4. Diversify team, without breaking the bank.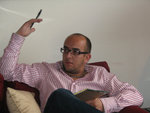 "Sergio Zuluaga (Colombia, pictured at right) was an asset to Mobilize.org while acting as Vice President of Online Organizing. He hit the ground running in his first month in the Fellowship and made contributions all year. We learned a lot from him and hope that he learned from us, too."
-Maya Enista, CEO, Mobilize.org
3. Extend international reach, without leaving the office.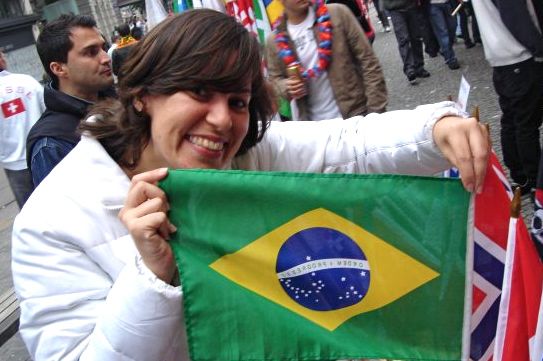 Katia Dantas (Brazil, pictured at right) served at the International Center for Missing and Exploited Children (ICMEC) where she led Latin American outreach efforts and built partnerships with other nonprofit organizations, effectively utilizing her personal and professional knowledge of the region. She extended her term of service and now will open the first ICMEC office in the region.
2. Increase organizational capacity in a cost-effective manner.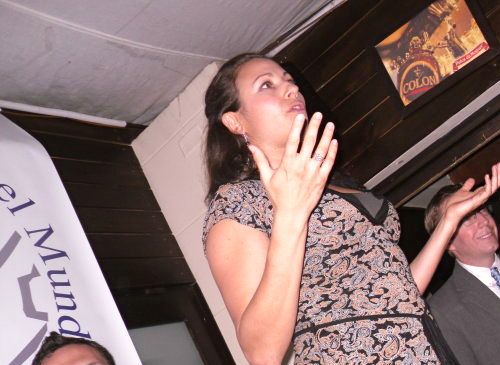 Atlas Corps Fellows serving in Bogota, Colombia, have raised a combined $1.5 million for their Host Organizations since our first Class in Colombia in 2008. A leader in these efforts was Danielle Goldberg (USA, pictured at right), who served at Give 2 Colombia. Other Host Organizations in Colombia include: Fundacion Saldarriaga Concha, Global Humanitaria, Oxfam Great Britain, Universidad Minuto de Dios, and WWF.
1. Join the ever-expanding Atlas Corps network.
We recruit from more than 100 countries and partner with organizations as internationally-focused as Ashoka and the U.S. Peace Corps and as locally-serving as CentroNia and the Center for Inspired Teaching. Join this dynamic group of individuals and organizations - a true network of global changemakers.
---
How do the USA and international nonprofit sectors differ?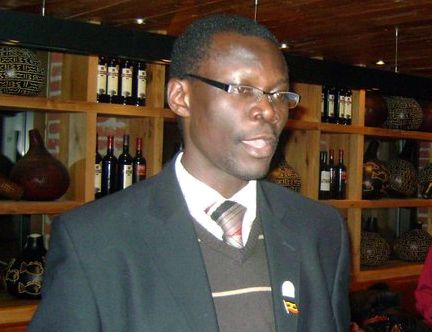 You asked. Our Fellows answered. "Issues you come across all over the world are the same issues," explained Tom Balemesa (Uganda, pictured at right), who serves at the U.S. Peace Corps. "The 'mega difference' is the culture of philanthropy." He adds that although there is bureaucracy in America like elsewhere in the world, at least there is "bureaucracy with hope." Read the entire article in the Bisnow newsletter.
---
In February, look for the official release of Class 6 Fellows & Host Organizations!
(There were more than 1,000 applicants for approximately 23 Fellow positions.)