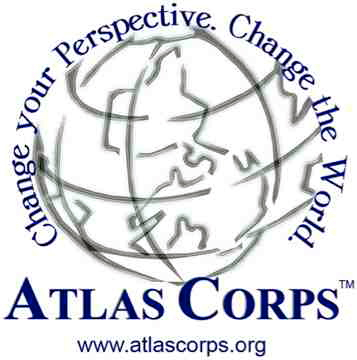 With only days left in 2012, I am thrilled to announce our Class 11 Atlas Corps - our first group of Fellows to initiate their year of service in January! These 15 inspiring individuals expand our network to 155 Fellows from 49 countries. They also mark many new milestones: adding eight new countries; launching the Atlas Corps-CIPE Think Tank LINKS Fellows; and welcoming our first Fellows from Sudan as part of our special initiative with the U.S. State Department. What an amazing way to end 2012 and to initiate 2013! I feel like I already achieved my resolutions for 2013...though I know there is so much more to achieve.

We are also excited to welcome new Host Organizations as we also grow our collaboration with returning partners. Our Host Organizations are fundamental to the Atlas Corps model. These organizations are located throughout the United States and focus on a variety of issue areas from civic engagement to international development to hunger relief. Today, I invite you to become a special part of their Fellow journey. You can support Class 11 by making a special end of year contribution - 100% of your gift directly supports the Fellows AND your donation will be doubled thanks to a special $1 for $1 end of year matching grant opportunity.

Please join me in welcoming...
Atlas Corps Class 11 Fellows - January 2013
(row two) Manuel Rodriguez (El Salvador, CARE USA) - Natasha Uppal (India, CDC Development Solutions/U.S. Center for Citizen Diplomacy) -
Nici Meyer (South Africa, International Peace and Security Institute) - Nurangiz Khodzharova (Russia, Net Impact) -
Ramona Dragomir (Romania, International Association of Volunteer Effort (IAVE))

(row three) Sally Roshdy+ (Egypt, POMED) - Sergio Daga+ (Bolivia, Heritage Foundation) - Steven Caron (Canada, Charity Navigator) -
Taha Sharif Mohamed (Sudan, Mobilize.org) - Tokunbo Koiki (England, Miriam's Kitchen)

+Atlas Corps-CIPE Think Tank LINKS Fellow
Congratulations Fellows and Host Organizations! We are thrilled to welcome you to our network. YOU can show your support for Class 11 as they embark on their service journey with a special end of year contribution. Remember, your support directly benefits the Fellows AND will be doubled thanks to special end of the year matching funds. Act today and double your impact!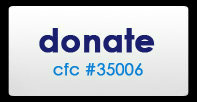 Thank you to everyone for helping us find, place, and support these Fellows! 2013 is going to be another great year. Together, we are a global community supporting our shared commitment to positively impacting our world.

Happy New Year!




Scott Beale, Founder and CEO


P.S. Even as we look toward 2013, I invite you to join us as we reflect on all that you helped us achieve in 2012. Click here to watch the Atlas Corps Top 5 Highlights of 2012!



---