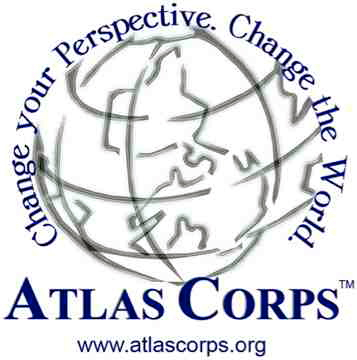 Hello!
November is a busy month in the United States. Two weeks ago, we held national elections. On Thursday, we celebrate an annual event - Thanksgiving Day. For many of our Fellows, it is their first opportunity to experience these special events. For our Alumni, it may inspire a stroll down memory lane as they fondly remember such events during their year of service. For our entire network, it demonstrates the many benefits of international exchange and global service. We learn more about ourselves and share with others. Recently, I completed two weeks on the road. I traveled from coast to coast and engaged in hundreds of face-to-face conversations, many of them revolving around election results or looking forward to holiday celebrations. These conversations reminded me of the power of human interaction. It is when we join together, share ideas, and challenge one another that we truly achieve impact. Our Fellows participate in these "real-time" learning opportunities everyday. Reading their recent Atlas Corps blog posts, I gained a few new insights. In my travels, I also heard of how our Fellows are inspiring others. Here are a few of those highlights of what I like to call a series of "history in the making" moments.

Get Out the Vote, Put Aside the Politics
from blog post by Luis Abolafia (Spain, Class 10, HOST: Gay & Lesbian Victory Institute)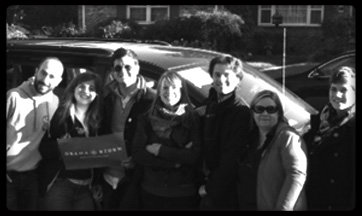 "I have been involved in politics before in my country. I helped launch the first ever national green party in Spain, Equo. It was a great experience, gave me the opportunity to meet very interesting people, and work in the issues that I care. Organizing the campaign for the national elections was, certainly, exhausting and, sometimes, frustrating. Most of us did not have previous experience on politics....However, this was solved with bags of enthusiasm....When I came to the U.S., I knew I would like to be involved in the campaign. Elections here are conducted in such a different way, compared with Europe....Learning simple things such as how to organise a team of volunteer to canvas one area are very valuable insights, that will help me to do it better next time I support my party in Spain." (read more here)

Democracy Is All About Perception
from blog post by Anna Ayvazyan (Armenia, Class 10, Host: Lutheran Social Services of Minnesota)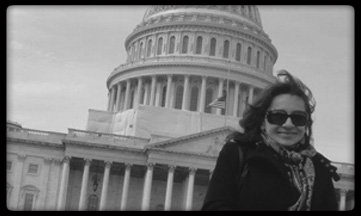 "Here in the US I have observed something...that I am so anxious to see in my own country. I am talking about perception of voting rights by the voters themselves. I have been admiring this perception among quite many citizens-voters around me, who genuinely believed that the right to vote is not only a mere right, but also a responsibility. I believe that this perception is one of the main indicators of democracy. When people believe that their votes matter and they are willing and ready to go after their representatives – and on the other hand, when elected representatives feel themselves accountable to their voters."
(read more here)


International Perspective Informs Domestic Viewpoint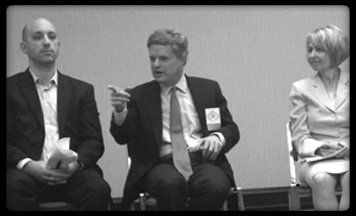 In 2011, Atlas Corps set a milestone when we welcomed 50 Fellows in one year. We achieved this milestone because our Host Organizations invited our network of global professionals to serve with them. During the recent Independent Sector Conference, John Bridgeland of Civic Enterprises, one of our partners who hosted Mirette Baghat (Egypt, Class 6, Host: Civic Enterprises/Earth Conservation Corps) shared his thoughts on hosting a Fellow, "Our Atlas Corps Fellow changed the way we view citizenship ... Everyone should take an Atlas Corps Fellow." Mirette is now back in Egypt and working with Save the Children. You can meet Mirette and Fellows May Kosba and Sally Salem in a panel featuring them and moderated by John Bridgeland. (watch video here)


What are your reflections for November? How are you sharing your experience with others and gaining from them? Are you ready to collaborate with Atlas Corps to create more opportunities for our Fellows, Host Organizations, and supporters to learn from one another? Atlas Corps creates the bridge that connects talent to opportunity and networks innovative individuals and organizations across borders to share ideas and skills to address our world's most critical social issues. We are a Colombian youth specialist sharing her experience in Latin American with Youth Service America. We are a Nigerian doctor sharing his knowledge of community-based health with GBCHealth. We are a Thai grassroots organizer infusing her knowledge within the team of the International Accountability Project. Our current network includes 140 Fellows from 40 countries, more than 50 Host Organizations, and thousands of individuals across the world we have joined or global dialogue. We are more than an organization. We are YOU. We are ME. We are a MOVEMENT. We are inspired individuals who share a vision of a world connected through global service, innovation, and collaboration. Today, I invite you to continue your involvement with the Atlas Corps by helping us recruit our 2013 Fellows and Host Organizations. Here are three simple steps:
Thank you and enjoy the holiday,




Scott Beale, Founder and CEO
Atlas Corps (CFC #35006)
P.S. In other exciting news, Atlas Corps will announce our Class 11 (arriving January 2013) Fellows in the next few weeks. It is also time to start thinking about May 2013. Is your organization ready to benefit from hosting an Atlas Corps Fellows? Learn more here!
Forward this message to a friend
---