Good afternoon ,

Wow! Another amazing month - American Express announced support for our 50 in the 50th campaign AND we just closed our application cycle for September 2011. We received more than 1,000 applications from an international network of outstanding nonprofit leaders. These dynamic individuals learned about Atlas Corps through our current Fellows, Alumni, Nominator Network, and a variety of resources. It amazes me how our headquarters in Washington, DC, can reach as far as Nepal and South Africa. It is this collaboration that will inspire positive impact in the global nonprofit sector. When a community health leader from Uganda can connect with a social services expert from Michigan, we are making it happen. This month, we focus on that network effect and how each one of us has the ability to build those bridges that are not easily divided. In effect, we are all citizen diplomats, ready to be ambassadors of our own countries and causes and eager to share and learn from others.

Today, you also have a special opportunity to support our network of global leaders. You can help Atlas Corps achieve $100,000 with a simple click a button. Visit http://bit.ly/atlascorpsvote to endorse Atlas Corps and move us one step closer to $100,000!
Thanks for the ongoing support,
Scott & the Atlas Corps Team

PS Remember, there are also lots of great opportunities to get involved. Become a volunteer, supporter, candidate, or Host Organization. Visit www.atlascorps.org for more info.

---
American Express Supports 50 in the 50th Campaign

Thanks to support from the American Express Foundation, Atlas Corps will double its size in 2011. The American Express Foundation awarded a $50,000 grant to support the 50 in the 50th campaign - engaging 50 international nonprofit leaders from 25 countries in 100,000 hours of service to recognize the fifth year of Atlas Corps and the 50th Anniversary of the Peace Corps. These Fellows will participate in 12 to 18 month fellowships in organizations located in Washington, DC, New York, and cities throughout the United States. This funding will double the size of the program and facilitate national expansion of the Fellowship organizations located throughout the United States. "This investment supports the future of international service—programs that go beyond a short-term experience to give participants the depth of long-term engagement and cultural immersion," shared Scott Beale, Atlas Corps founder and CEO. "Now, more than ever, we see the value in building bridges across cultures and countries in our increasingly globalized world. Atlas Corps achieves this goal by addressing social issues, developing leaders, and strengthening organizations through an innovative approach to facilitating international cooperation in the nonprofit sector." Already, Atlas Corps is well on the way to achieving the goal of 50 leaders with the 21 Fellows that started their Fellowship in March. For the September Class, more than 1,000 individuals applied to become Fellows in September and to become an active part of the Atlas Corps network. Currently, potential Host Organizations are in the review process with final selections anticipated in July. Keep posted at www.atlascorps.org and www.facebook.com/atlascorps for the latest updates!

---
Atlas Corps Needs Your Vote to Win $100,000!
Do you have a Facebook account? If so, you can help Atlas Corps achieve $100,000 by voting at http://bit.ly/atlascorpsvote. Login in via Facebook. Then, "Endorse" Atlas Corps. There are two rounds of competition. In Round #1 (now), we need to remain in the Top 20 through June 11. In Round #2 (starting June 14), we need to be #1 out of 20 organizations in the Eastern Region to achieve $100,000. Our network helped us achieve more than $400,000 in online contests to date. Let's make it a total of $500,000!

Email info@atlascorps.org if you want to be on the daily email list.

Vote daily at http://bit.ly/atlascorpsvote
---
Fellow Feature: Collaboration Gets Results!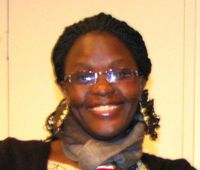 Networking - more than an action, it is a necessity within the global nonprofit sector. Collaboration is essential to achieve solutions, at least that is the lesson that Becky Nerima (Uganda, Class 6 Fellow) learned in her first two months in the United States. "There is a strong environment of networking in DC," shares Becky, who serves at CORE Group and recently helped facilitate their Annual Meeting. "It is interesting how you meet people and it just clicks. This sense of collaboration is not present in all parts of the world." At CORE Group, Becky promotes this collaborative spirit as coordinator of a community health task force. She also experienced the value of the "network effect" during the CORE Group Annual Meeting. "You really have to communicate with people," were her words of advice for other events planners. In fact, it was networking that led Becky to the Atlas Corps Fellowship. She meet Amira Resnick (USA, Class 4) through the Peace and Collaborative Network. Amira inspired Becky to apply and she became a Fellow in March 2011. When Becky completes her term of service in 2012, she plans to utilize these networking skills to enhance existing community health activities in Uganda, "I really want to create a small project that will enhance the current work being done in Uganda." She is excited to bring this collaborative spirit to her home country.

---
Atlas Corps Fellows - Building the Citizen Diplomat Network!

The Atlas Corps Fellowship is a "comprehensive learning journey", as described by the Fellows. From service at a Host Organization to navigating public transportation to interacting with people from around the world, we like to call it "citizen diplomats in action!" Last weekend, the Fellows took their style of citizen diplomacy on the road to Richmond, Virginia, to build that network of citizen diplomats. From the Civil War Museum to a picnic in the park and even a Bollywood film, the Fellows gained unique insight on southern-style Americana while also learning more about each others' cultures. "The trip was an amazing opportunity to experience an American family setting and gain authentic insight into American history" expressed Gbenga Ogunjimi (Nigeria, Class 6). Atlas Corps thanks our gracious hosts and looks forward to future "citizen diplomacy" adventures with the Fellows.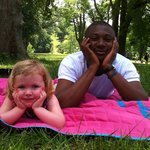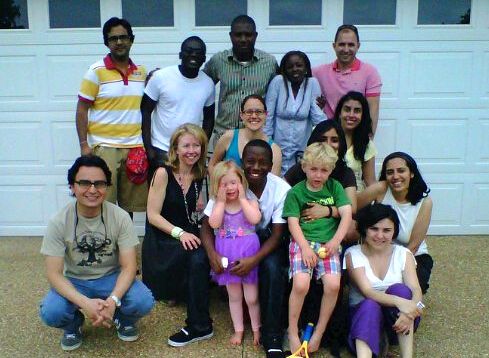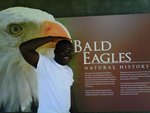 (l to r) Gbenga (Nigeria) demonstrates the similarities that bring us together with one of our Richmond hosts, Isabel.

Taking a break from the office, Fellows enjoy some "family time" as they meet new friends and learn American history.

Yaw (Ghana) embraces the American spirit with a salute to the Bald Eagle, the national bird of the United States.