Save the Date: Weekend for Rivers 2013
GWC Releases Dirty Dozen Report
Georgia Gives Day - Donate on December 6
River Hero: Jason Dupont
Remembering Buddy Vinson
GRN Internships Available
Water Wire Blog Post
Like Us on Facebook
1% for the Planet
Get GRN News in our RSS Feed
Planned Giving for Georgia Rivers
---
Save the Date: Weekend for Rivers


Join Georgia River Network on April 6-7, 2013 for Weekend for Rivers, our annual Conference and River Celebration! The 2-day storytelling, partying and paddling event will be held at the Chattahoochee Nature Center in Roswell, Georgia.
Weekend for Rivers gives us all a chance each year to get together and celebrate Georgia's unique, beautiful rivers as a community of aficionados and advocates. Saturday, April 6th will be a day of inspiration, education and connections with folks who are as passionate about Georgia's rivers as you are. The day will include a series of short presentations and interactive forums that will paint a broad picture of the state of Georgia's rivers and the people who work every day to protect and honor them, and this year we're including a track focused on river issues and policies as well. We have issued a call for proposals, so start thinking about something you'd like to share. We'd love to include you in our presenters at next year's Weekend for Rivers. Click here to submit your proposal by December 15, 2012.

And to top off a day of inspiring presentations, join us for our annual River Celebration Party—you can come whether or not you can attend the rest of the weekend! That night, there will be an opportunity camp at the Chattahoochee Nature Center, wake up the next morning and paddle a stretch of the beautiful Chattahoochee River! So put Weekend for Rivers on your calendar and look for registration to open at the beginning of February, 2013!
---
GWC Releases Dirty Dozen Report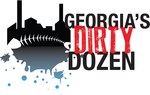 With our partners in the Georgia Water Coalition, we released the second annual Dirty Dozen report which highlights Georgia's most threatened water resources and the most egregious water pollution problems. Through the Dirty Dozen, we aim to educate the public about ongoing threats to our waterways and engage the public in finding a resolution. Read the report here.
---
Donate on Georgia Gives Day - December 6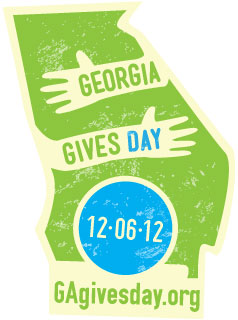 Tomorrow is Georgia Gives Day! This is an opportunity for everyone, in every corner of the state, to support the causes that make Georgia great. Click here to donate to Georgia River Network on December 6 for Georgia Gives Day.

---
River Hero: Jason Dupont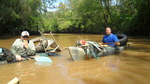 Sometimes it's tough to know the best way to protect the rivers we care about, but Jason DuPont, this month's River Hero, took the initiative and came up with his own solution. Jason has always loved paddling because it lets him get out into wild, watery places. But one thing he noticed in his years journeying down Georgia's rivers is that they're full of trash—even the really remote sections.
In his day job, Jason is the caretaker for a private plantation between Brunswick and Savannah, where he lives with his three sons and his wife Rebecca. Five years ago, while living in Athens, Jason and his best friend Brian Wooten started Off Grid Expeditions, an organization dedicated to cleaning trash out of sections of river off the beaten path. Each year Jason, Brian and some dedicated volunteers with Off Grid Expeditions take several weeks and paddle 150-200 mile stretches of Georgia rivers, cleaning up trash where they find it and taking water quality samples, documenting dump sites and reporting what they find to the appropriate authorities and to river protection groups in the area. In the past three years, they've paddled long portions of the Oconee, Satilla and Altamaha Rivers. In addition to their long cleanup expeditions , Off Grid Expeditions averages about two cleanups per week, with anywhere between 3 and 18 volunteers showing up for each event. Normally, these cleanups are held around the state of Georgia, but recently Jason and his crew went to Mississippi to help a nonprofit called Coastal Rivers (http://www.coastalrivers-ms.org/) clean up trash from a recent hurricane.

And that's one of the great things about Off Grid Expeditions: Jason and his team just love to team up with other river protection groups to clean up rivers. "For me, it goes a lot further than cleaning up rivers," he says. "It's about working together to create awareness. I do this because I want to go out paddling with our boys and for it to be trash-free."
In addition to helping watershed groups and other organizations clean up sections of river, Jason also gives talks to school groups about the importance of cleaning trash out of waterways. If you'd like Jason to come help your group with a cleanup, give a talk about cleaning up wild sites, or you just want to meet him (he's a great guy!), you can contact him at offgridexpeditions@yahoo.com.
Thanks, Jason, for helping keep GA's rivers clean!
---
Remembering Buddy Vinson

Our friend Ezra E. "Buddy" Vinson, aged 64, passed away in August after a brief illness. A long time resident of Duluth, Buddy was an avid outdoorsman, gardener, supporter of The Boy Scouts of America and the Georgia River Network. His legacy will live on in the kindness he showed others, the many projects he helped friends finish and the joy with which he lived life. Buddy is survived by his wife, Sandra Vinson, his son Andrew Vinson and a loving extended family that includes his many friends.
---
GRN Internships Available

GRN has internships available this winter. Click here for details on the interships.
---
GA Water Wire Blog Post on Georgia's Dirty Dozen

By Chris Manganiello (PhD), GRN Policy Director

Click here to read the water wire post.
---
"Like" Us on Facebook



Find out about river events, learn cool facts and enjoy photos. "Like" our fan page on facebook at https://www.facebook.com/#!/georgiarivernetwork
---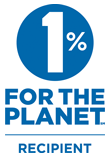 Georgia River Network is a 1% for the Planet non-profit partner. Over 1200 companies are giving 1% of their profits to organizations in the network that are committed to creating a healthy planet. Learn more at www.onepercentfortheplanet.org.
---
Get GRN News in Our RSS Feed

Not on Facebook? Want to see what is going on each day in the world of Georgia rivers? Go here: http://garivernews.wordpress.com/. Click on the "follow" button in the bottom right corner, enter your email address, and our daily news will be delivered to your inbox.
---
Planned Giving for Georgia's Rivers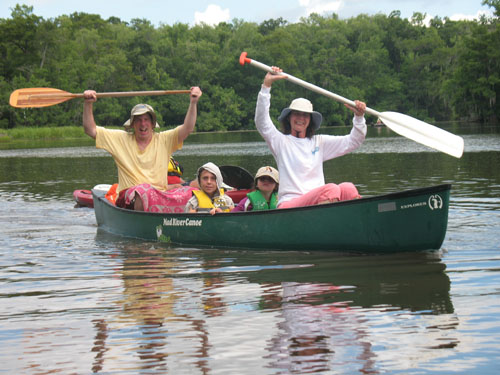 Did you know you can make a significant gift without reaching for your checkbook?

How you ask? By including Georgia River Network in you will. Think this is difficult? It is not. All you have to do is insert this simple paragraph in your will: "I give, devise, and bequeath [$] or [%] of my Residual Estate to Georgia River Network tax id #58-2404112. Georgia River Network may be contacted in care of GRN, 126 S. Milledge Ave. Suite E3, Athens, GA 30605, 706-549-4508" OR "I give and devise to Georgia River Network, Inc., a Georgia 501(c)(3) non-profit corporation, (Tax ID 58-2404112), located at 126 S. Milledge Ave., Athens, GA, 30605, all (or state a dollar amount or a percentage) of the rest, residue, and remainder of my estate, both real and personal, to be used for its general support (or for the support of a specific fund or program)."

It is quick and easy and makes a huge difference! Once you have done this, let us know so we can say thank you!
---