GRN Calls for Clean Water for all GA Rivers and Communities
Annual Conference Registration Open
Wild & Scenic Film Festival - Join us!
Paddle Georgia 2010 - Save the Date
Georgia River Heroes: Stormwater Systems
Become A River Partner
Upcoming Events
---
GRN Calls for Clean Water for all Georgia Rivers and Communities

Back in July, Judge Paul Magnuson ruled that Metro Atlanta was illegally using Lake Lanier for water supply and had 3 years to find a solution. GRN believes this ruling, while tough, is an opportunity to create a true "Culture of Conservation" where we use water efficiently all the time, not just during times of crisis. We also believe solutions to Metro Atlanta's water problems must protect the water supplies of all Georgia communities, protect taxpayers from costly and unnecessary water supply projects and protect the health of all our rivers, fisheries and wildlife.

The Governor developed what he called a 4-Prong approach to address the ruling: Appeal the Decision, Contingency Planning, Gain Congressional Approval for Use of Lake Lanier, and Continued Negotiations with Florida and Alabama.

In the fall, the Governor announced the creation of a "Water Contingency Task Force" to develop contingencies in response to the ruling. Georgia River Network, working with our partners in the Georgia Water Coalition, called on this Task Force to:


Focus strategies on aggressive use of water conservation and efficiency measures which will create a "hidden reservoir" of water at a price per gallon significantly less than other options.
Make reauthorization and reallocation of Lake Lanier a central component of future water supply plans.
Use water demand projections that realistically reflect Metro-Atlanta's future water needs.
Be keenly aware of how they made decisions and how they would affect the rest of the state because the Task Force was heavily weighted toward Metro Atlanta interests and was meeting and making decisions in meetings that were closed to the public.
Early on, the Task Force was considering many options that posed significant threats to our communities, rivers, lakes, and streams including costly, environmentally harmful, engineered solutions such as water transfers from Lake Burton, Lake Hartwell, West Point Lake, the Tennessee River basin, and South Georgia; construction of several new reservoirs; injecting treated river water or wastewater into groundwater; and desalination of sea water in Savannah.

These options are not justified when water conservation and Lake Lanier are looked at together to meet Metro Atlanta's needs. Metro Atlanta could save between 130-210 million gallons of water per day by implementing water efficiency and conservation. Lake Lanier permitted withdrawals equal 178 million gallons per day. Also engineered solutions can over-burden tax payers. For instance, new Dams can cost $4,000 per 1,000 gallons of capacity, while water efficiency can range from $0.46 to 250 per 1,000 gallons saved or new capacity.

In December, the consultants for the Task Force unveiled their final findings. The consultants concluded that, by the 2012 deadline set by Judge Magnuson, the only viable options for Metro Atlanta to meet its water supply needs were water conservation and efficiency measures and authorization to use Lake Lanier. They also concluded that deadlines of 2015 and 2020 were needed to pursue the other options identified. It appears that some of the more controversial measures proposed earlier by the consultants, such as Interbasin Transfers from Lake Burton, Lake Hartwell, West Point Lake, the Tennessee Basin and South Georgia, were seen as less viable. It is still unclear if these proposals and others, such as building new reservoirs, will be pursued with timelines beyond 2012.

The Task Force findings were presented to the Governor in late December and it is expected that the Governor will unveil a legislative package, with the contingency options he wants to pursue, around the time the 2010 Legislative Session begins.

Also in December, Governor Perdue met with his counterparts from Alabama and Florida and the Governors reported that they asked their negotiators to work out a water-sharing agreement they could agree on and present to their respective state legislatures for approval in early 2010.

GRN will continue to keep you updated and advocating for Metro Atlanta to pursue water conservation and efficiency as its greatest opportunity to meet its water supply needs and protect all Georgia communities.

---
Georgia River Network Annual Conference Registration Now Open
We are pleased to announce that February 19-20, 2009, GRN's 10th Annual Conference will be held on Jekyll Island, Georgia at the Jekyll Island Convention Center. Each year, Georgia River Network puts on a conference for water advocates all over the state of Georgia. GRN is committed to providing an interesting and compelling annual conference, full of useful information, interesting speakers and lots of time to talk to one another about the issues that affect us all. For registration and details, visit http://www.garivers.org/events/conferences/2010/home.html.


A River Runs Through It: Our Stories and Our Work from Headwaters to the Sea

3 Informative Tracks
• What the Lake Lanier Decision Means for Georgia: In this track, we will look at how this decision offers an opportunity to create a true "culture of conservation" where we use water efficiently all of the time and not just during times of crises.
• Environmental Issues on the Coast: This track will explore the current environmental issues on the coast and discuss what is being done by groups to address those issues.
• Watershed Protection and You: This track, hosted by Georgia Adopt-a-Stream, will focus on monitoring pollution and river health for the layperson.

Friday Workshops
• Telling Your River Stories with Janisse Ray
• Bacterial Sampling Training and Biological and Chemical Recertification with Georgia Adopt-a-Stream
• "Get the Dirt Out" Train the Trainer
Networking, Exhibits and Fun
• A Friday night party featuring live music, awards ceremony, food, drinks, and a live and silent auction
• Fun field trips Sunday morning!
Sponsors:
Presented by REI
Party & Awards Sponsors: REM, Stack & Associates, Stormwater Systems
Breakfast Sponsors: Fish Action Response Team, Flint Riverkeeper, Upper Etowah River Alliance, Upper Chattahoochee Riverkeeper

Supporting Sponsors: Coosa River Basin Initiative, Imogene Ingle

Contributing Sponsors: American Rivers, Appalachian Outfitters, Lee Becker, Broad River Outpost/ Altamaha Coastal Tours, Broad River Watershed Association, Environment Georgia, Georgia Conservancy, Len Foote Hike Inn, Ogeechee Canoochee Riverkeeper, Upper Oconee Watershed Network

Partner: Georgia Adopt-A-Stream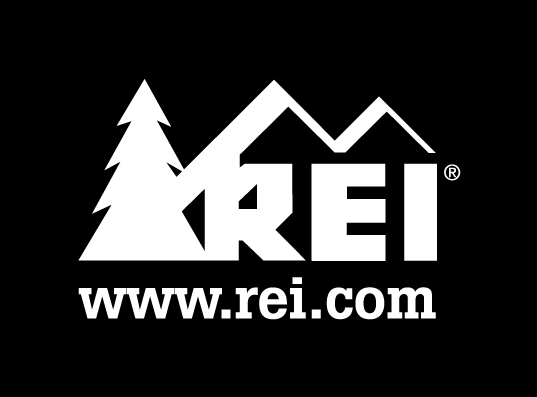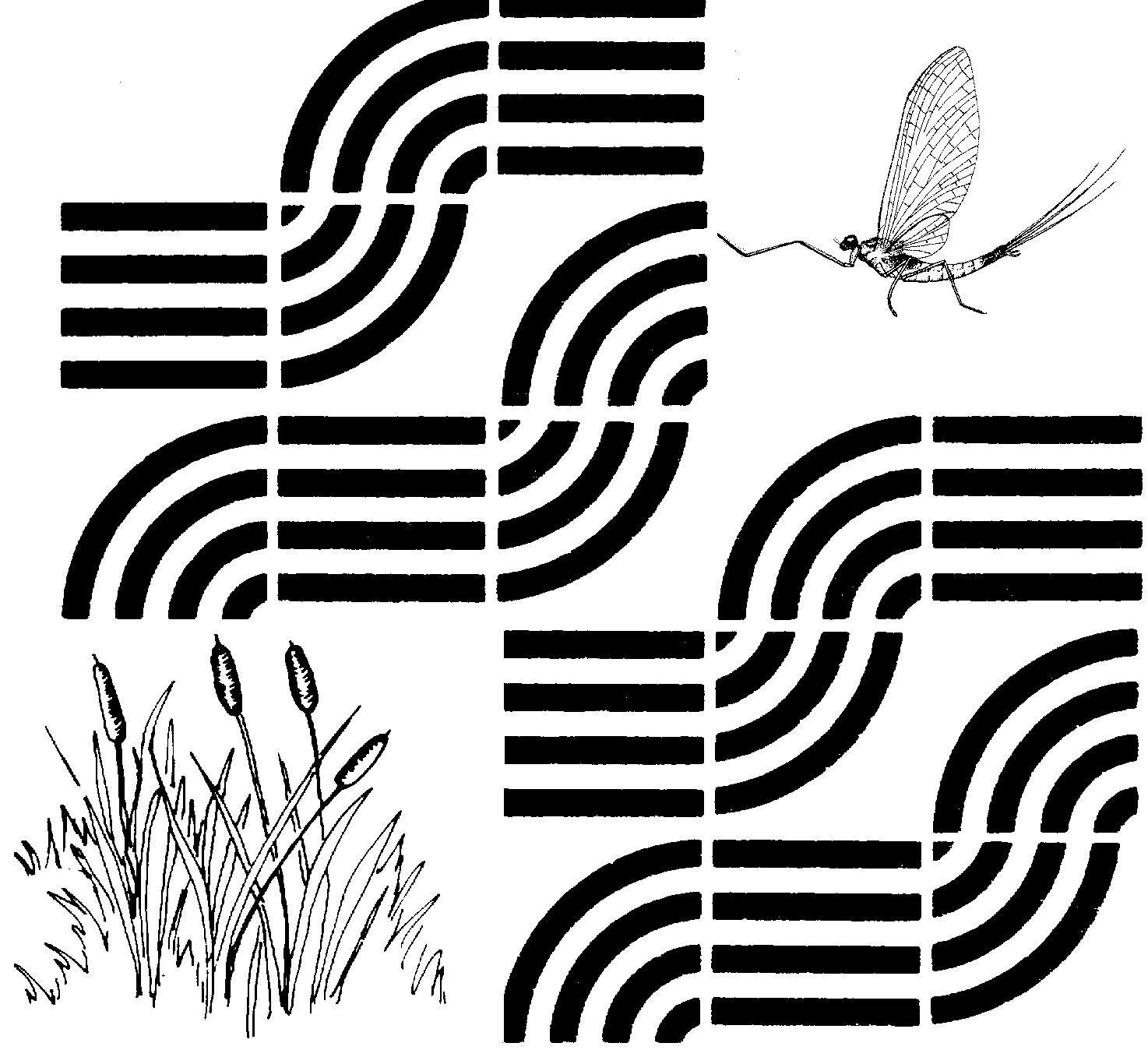 ---
Wild & Scenic Film Festival - Join us!
Save the Date for the the 3rd Annual Wild and Scenic Environmental Film Festival
Sunday, March 7, 2010 at the Tara Theater in Atlanta.Tickets go on sale February 3rd.
With a growing public awareness for the environment, the Wild and Scenic Environmental Film Festival aims to increase this groundswell through inspiring and educational films which hopefully will motivate people (and YOU) to go out and make a difference in their community and around the world. AND IT'S COMING TO ATLANTA AGAIN IN 2010! Whether it is the struggle for environmental justice, information on renewable energy or an educational tale about an endangered species, the films expose people to forward-thinking ideas and global awareness. We choose films that not only highlight the concerns but provide solutions, reaching people through beautiful imagery like the sweeping landscapes of the Tallgrass Prairie or the grandeur of the rivers around the world. Upper Chattahoochee Riverkeeper, Georgia River Network and Georgia ForestWatch have partnered to bring together the best of these award winning environmental films in a total three-hour program.

Thanks to our Sponsors to Date: Patagonia, Whole Foods, Chevron and 92.9 Dave FM


---
Paddle Georgia 2010 will be on the Broad and Savannah rivers June 19-June 25, 2010. To be added to the Paddle Georgia Information list,
click here.
Paddle Georgia features:
Daily paddle trips averaging 13 miles
Nightly camping with meals, games, entertainment and educational programs
Tours of industrial facilities, historic sites and more
Scientific research including chemical and biological water monitoring
Companionship and camaraderie with hundreds of fellow paddlers
Fundraiser for Georgia River Network, Broad River Watershed Association and Savannah Riverkeeper
To learn more, visit http://www.garivers.org/paddle_georgia/pghome.html.
---
Georgia River Heroes: Stormwater Systems —A Company Restoring Georgia's Rivers

This series of articles highlights our River Heroes. None of them fly through the air, have x-ray vision or leap tall buildings with a single bound. However, each of them have a special connection to our rivers and the efforts to protect them.
In 2007, Gary Hopkins and Mark Kirves founded Storm Water Systems. Storm Water Systems offers products that remove oil, pollution, and litter from storm water runoff as well as surface waters. Based in Cleveland, GA, the company is a subsidiary of Plastek Werks, Inc., a privately held plastic fabrication company specializing in environmental products and services.
Their products are put to work throughout Georgia and the rest of the country and world to keep our waterways clean. Some of their products include:
The Bandalong Litter Trap and Boom Systems that capture litter before it flows downstream. The trap will be soon utilized to clean up the huge floating trash problems on the Satilla River in Waycross.
Cisterns that capture and store water runoff from rooftops, parking lots and other areas for later reuse. Cisterns not only control the amount of stormwater runoff rushing into our rivers and streams during storms, they also conserve water that can later be used on landscapes instead of drinking water.
Filters used on stormwater runoff collected from parking lots and roofs that remove toxins, oils, dirt, debris and other pollutants before it reaches our rivers and streams.
Stormwater Systems also generously supports Georgia River Network through corporate donations, and sponsorship of our events like our Annual Conference, Wild and Scenic Film Festival and Paddle Georgia.
On the weekends in the North Georgia Mountains, it's common to see Gary walking along the roadside picking up litter in an effort to preserve the countryside. His love of the environment started during his childhood and he has always carried the torch for the land he loves, leading to the creation of Stormwater Systems with Mark. It was clear early in Gary's life that he would one day make a difference by helping the environment.
When Mark purchased his home on Lake Lanier, he noticed the large amount of pollution that the lake accumulated over time, which led to his interest to start Stormwater Systems with Gary. Clients, co-workers and neighbors are familiar with Mark's mantra, "All the water, is ALL the water there is." This statement helps fuel his passion for the environment and ensuring that clean water is available for many generations to come.
Together, Gary and Mark took their passion for the natural environment and waterways and put it to practice by creating Stormwater Systems. They use Mark's vast knowledge of industrial welding and fabrication and Gary's technical, project management and customer service expertise to create the company's products and services. Gary serves as President and is the public face of the company at trade shows, organizations and in the community. As Vice President, Mark utilizes his extensive knowledge from 30 years in the plastic fabrication industry to provide the technical knowledge to indentify and create quality products that will keep water clean.

To learn more about Storm Water Systems, visit www.stormwatersystems.com.
---
Become a River Partner



Our River Partners join together to make monthly contributions to support Georgia River Network's programs. With your monthly support we can invest more of our resources where they bring the highest returns for future generations. Start your monthly gift today.

As a River Partner…
• You strengthen Georgia River Network with your steady, reliable support.
• You and GRN use less paper.
• You decide how much to give.
• You save time and trouble—no need to write checks.
• You receive special updates on our work.
• You have direct contact with GRN staff.
• You decide when to raise, lower or stop your gifts.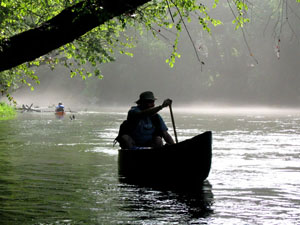 ---
Upcoming Events
Click here to view the calendar.