Save the Date: Weekend for Rivers 2013
GRN Internships Available
GA Water Wire Blog Post - Reservoirs and Interbasin Transfers
Members Enjoyed a Trip to the Hike Inn
South & Yellow River Trips a Success
Upcoming Water Trails Workshop
GRN Welcomes Margaret Myszewski to the Board
Like Us on Facebook
1% For the Planet
Challenge Met By Key Donors
Get GRN News in our RSS Feed
Planned Giving for Georgia Rivers
---
Save the Date: Weekend for Rivers

Join Georgia River Network on April 6-7, 2013 for Weekend for Rivers, our annual Conference and River Celebration! The 2-day storytelling, partying and paddling event will be held at the Chattahoochee Nature Center in Roswell, Georgia.
Weekend for Rivers gives us all a chance each year to get together and celebrate Georgia's unique, beautiful rivers as a community of aficionados and advocates. Saturday, April 6th will be a day of inspiration, education and connections with folks who are as passionate about Georgia's rivers as you are. The day will include a series of short presentations and interactive forums that will paint a broad picture of the state of Georgia's rivers and the people who work every day to protect and honor them, and this year we're including a track focused on river issues and policies as well. We will be issuing a call for proposals October 31st, so start thinking about something you'd like to share. We'd love to include you in our presenters at next year's Weekend for Rivers, so keep in mind that you'll be able to submit a proposal between October 31 and December 15, 2012.
And to top off a day of inspiring presentations, join us for our annual River Celebration Party—you can come whether or not you can attend the rest of the weekend! That night, there will be an opportunity camp at the Chattahoochee Nature Center, wake up the next morning and paddle stretch of the beautiful Chattahoochee River! So put Weekend for Rivers on your calendar and look for registration to open at the beginning of February, 2013!
---
GRN Internships Available

GRN has internships available this fall and winter. Click here for details on the interships.
---
GA Water Wire Blog Post

Georgia's Mulhollands: Newton County Genesis
By Chris Manganiello (PhD), GRN Policy Director

Read the latest water wire post to learn more about reservoirs and interbasin transfers.
---
Members Enjoyed a Trip to the Hike Inn

40 GRN members and staff enjoyed a trip to the Hike Inn for GRN Member Day. It was nice to get a chance to hike with all of you! Thanks to Paddle Georgia participant and Inn Manager, Eric Graves, for arranging this trip. Many of you probably also met Wade, Kristen and Dana on Paddle Georgia 2012. Wade gave an inspiring talk after dinner about his thru hike on the Appalachian Trail, Kristen fed us some delicious meals, and Dana did an educational tour of the facility. The Toole family hiked in with all three kids! Charlie Cottingham shared his extensive knowledge of the area and helped lead the pack. To view photos, visit our facebook page at https://www.facebook.com/georgiarivernetwork/photos_albums
---
South and Yellow River Trips a Success

Over 150 people attended our September trips on the South and Yellow rivers to view these hidden gems in the metro Atlanta area, learn about natural history and hear tips on how to conduct a river cleanup of your own or participate in Adopt-A-Stream. To view photos of these events on facebook, visit https://www.facebook.com/georgiarivernetwork/photos_albums
---
Register Now: Water Trails That Work

GRN's 4th Water Trails Workshop
Water Trails That Work
October 13th, 2012 along the Yellow river in Porterdale, Georgia!

Georgia River Network's 4th Water Trails Workshop is bringing together experts and representatives from around the State to speak on the crucial elements of water trails, providing insight and resources from their many experiences, efforts, challenges and success stories in the water trails world.

Click here to get the details and register now for Water Trails That Work.
---
GRN Welcomes Margaret Myszewski to the Board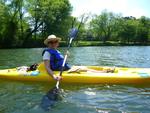 Margaret Myszewski is a native of Des Moines, Iowa, but has lived in the Athens area for nearly 20 years. After receiving a Master's degree in microbiology from UGA, she worked for a number of years at the USDA before moving to Oregon to attend law school. While she has always enjoyed swimming and scuba diving, her interest in the aquatic environment crystalized during many years of researching and writing about Georgia's natural resource policy issues at UGA. Margaret is now a program coordinator with the Georgia Coastal Resource Council, a program that provides mechanisms for improved scientific exchange between coastal scientists, natural resource managers, and the public.
---
"Like" Us on Facebook



Find out about river events, learn cool facts and enjoy photos. "Like" our fan page on facebook at https://www.facebook.com/#!/georgiarivernetwork
---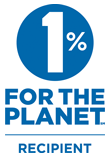 Georgia River Network is a 1% for the Planet non-profit partner. Over 1200 companies are giving 1% of their profits to organizations in the network that are committed to creating a healthy planet. Learn more at www.onepercentfortheplanet.org.
---
Challenge Met By Key Donors

An anonymous couple put forth a challenge to encourage new major donors in the work of protecting Georgia's rivers. Georgia River Network finished the year with more than the needed ten supporters and this exciting challenge generated more than $20,000 for GRN's mission! We are grateful to all of those who dug deep and made a commitment to our rivers and our hope is that more folks will join us in this leadership endeavor during the 2012-13 year!
If you have any questions about establishing a new challenge or if you want to become a major donor to GRN, please contact Davin Welter at: davin@garivers.org or 706.549-4508.
---
Get GRN News in Our RSS Feed

Not on Facebook? Want to see what is going on each day in the world of Georgia rivers? Go here: http://garivernews.wordpress.com/. Click on the "follow" button in the bottom right corner, enter your email address, and our daily news will be delivered to your inbox.
---
Planned Giving for Georgia's Rivers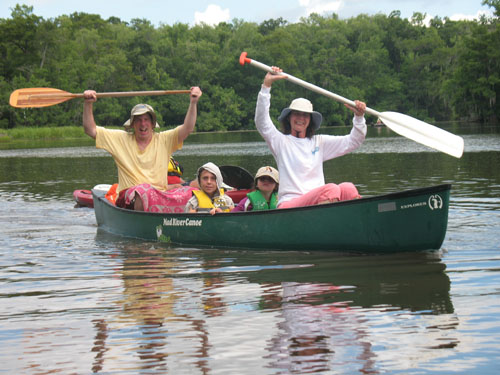 Did you know you can make a significant gift without reaching for your checkbook?

How you ask? By including Georgia River Network in you will. Think this is difficult? It is not. All you have to do is insert this simple paragraph in your will: "I give, devise, and bequeath [$] or [%] of my Residual Estate to Georgia River Network tax id #58-2404112. Georgia River Network may be contacted in care of GRN, 126 S. Milledge Ave. Suite E3, Athens, GA 30605, 706-549-4508" OR "I give and devise to Georgia River Network, Inc., a Georgia 501(c)(3) non-profit corporation, (Tax ID 58-2404112), located at 126 S. Milledge Ave., Athens, GA, 30605, all (or state a dollar amount or a percentage) of the rest, residue, and remainder of my estate, both real and personal, to be used for its general support (or for the support of a specific fund or program)."

It is quick and easy and makes a huge difference! Once you have done this, let us know so we can say thank you!
---