GRN Annual Conference - Save the Date
Coastal Blueway Draft Plan Unveiled
Nominate Your River For America's Most Endangered List
Upcoming Events and Conferences
Join Gean
Become A River Partner
---
GRN Annual Conference - Save the Date
February 25-26, 2010
Chattahoochee Nature Center in Roswell
We are pleased to announce that February 25-26, 2011, GRN's 11th Annual Conference will be held at the Chattahoochee Nature Center in Roswell. Each year, Georgia River Network puts on a conference for water advocates all over the state of Georgia. GRN is committed to providing an interesting and compelling annual conference, full of useful information, interesting speakers and lots of time to talk to one another about the issues that affect us all. Registration opens in December.
The conference features:
3 informative Tracks Saturday

Friday Workshops

A Friday night party featuring live music, awards ceremony, food, drinks, and a live and silent auction

Fun field trips Friday afternoon
Sponsored by:
Stormwater Systems, The Rain Barrel Company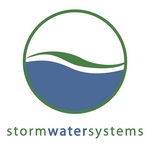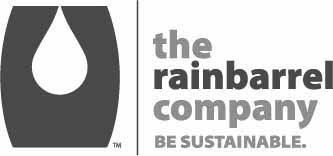 ---
Coastal Blueway Draft Plan Unveiled

The Coastal Regional Commission (CRC) has made public the draft plan for the saltwater paddling trail that will traverse the entire coast of Georgia. This draft plan will ultimately be turned into a guide for paddlers. The CRC has held several meetings to discuss the route and has sought input from local residents and paddlers. To see the draft plan, visit http://www.crc.ga.gov/docs/blueway%20plan%20pdf.pdf
---
Nominate Your River for American River's Most Endangered List

It is time to nominate rivers to American Rivers' 2011 America's Most Endangered Rivers report! Nominations are due November 15, 2010. The report will be released on May 17, 2011. Visit this link for details:
http://www.americanrivers.org/our-work/protecting-rivers/endangered-rivers/
---
Upcoming Events and Conferences

Click here to view the full calendar.
---
Join the Join the Georgia Environmental Action Network or GEAN

GEAN is an on-line system that periodically provides you with information on the most important environmental issues and gives you the choice to take action and let decision makers know your views. The GEAN system automatically matches you to your elected officials, includes your contact information and delivers letters – all with one mouse click. Go to www.protectgeorgia.net and click "sign up". When signing up, don't forget to indicate that you are a member of Georgia River Network.
---
Become a Partner for Georgia's Rivers

Our Partners join together to make monthly contributions to support Georgia River Network's programs. With your monthly support we can invest more of our resources where they bring the highest returns for future generations. Start your monthly gift today.

As a Partner for Georgia's Rivers…
• You strengthen Georgia River Network with your steady, reliable support.
• You and GRN use less paper.
• You decide how much to give.
• You save time and trouble—no need to write checks.
• You receive special updates on our work.
• You have direct contact with GRN staff.
• You decide when to raise, lower or stop your gifts.


---