GRN Annual Conference - Register Now
Paddle Georgia - Save the Date
Upcoming Events - Including Film Festival!
DeKalb County Ordered to Fix Sewers
Grassroots Spotlight: Elbert County
New Website for Georgia River Network
Water Trails Clearinghouse Website Launched
Working for Strong Water Protections
Savannah Riverkeeper's 7-Year Victory
Help Out! Stay Up to Date! Act!
Become A River Partner
---
GRN Weekend for Rivers & Annual Conference - Registration Op en

February 25-26, 2011
Chattahoochee Nature Center in Roswell
Each year, Georgia River Network puts on a conference for water advocates all over the state of Georgia. Register Now
The conference features:
3 informative tracks Saturday

Friday Workshops

A Friday night party featuring live music, awards ceremony, food, drinks, and a live and silent auction

Fun field trips Friday afternoon
Sponsored by:
Environmental Support Center, Air Tran, Stormwater Systems, Upper Chattahoochee Riverkeeper, The Rain Barrel Depot, American Rivers, Bud & Mary Freeman, The Flint Riverkeeper, Upper Etowah River Alliance, Southern Environmental Law Center, Broad River Watershed Association, Coosa River Basin Initiative, Environment Georgia, Friends of Barber Creek, Georgia Conservancy, GreenLaw, Patagonia, Altamaha Riverkeeper, Sweetwater Brewing Company, Cafe Campesino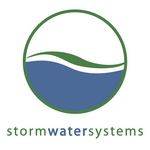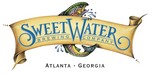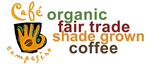 ---
Paddle Georgia 2011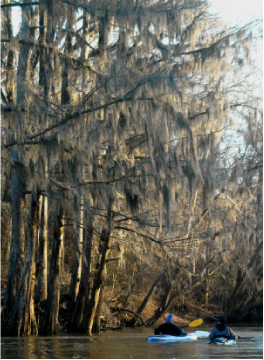 Paddle Georgia 2011 - June 18-24 - Oconee River from Athens to Dublin Join us for the 7th Annual Paddle Georgia as our rainbow-colored flotilla of canoes, kayaks and paddlers embarks on the Oconee River from Georgia's "Classic City" of Athens to Dublin, Georgia's "Emerald City." Paddle Georgia 2011 will cover some 12 miles of the Middle Oconee and 94 miles of the Oconee. Read the full article. The Paddle Georgia website will be updated with 2011 trip information by mid-February. Read Joe's scouting blog to learn more about the river.
2011 Paddle Georgia Sponsors: Hennessey Land Rover, Kettle Chips, Burts Bees, Mohawk Foundation, Oglethorpe Power, Patagonia, REI, The Outside World, StreamTechs, China Clay Producers, The Rain Barrel Depot, Wenonah Canoe and Current Designs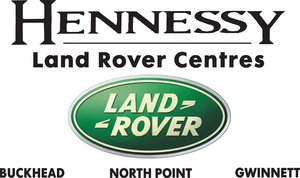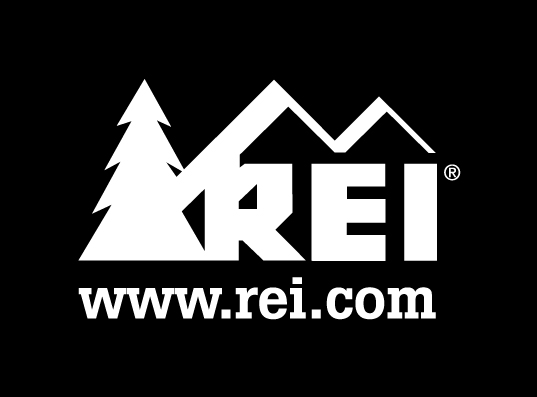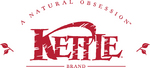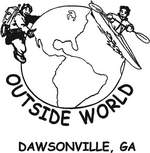 ---
Upcoming Events and Conferences

Join us for the Wild & Scenic Film Festival on March 6 in Atlanta.

The Wild and Scenic Film Festival aims to provide inspiring and educational films to motivate people to go out and make a difference in their community and around the world. Upper Chattahoochee Riverkeeper, Georgia River Network and Georgia ForestWatch have partnered to bring the best of the festival to Atlanta for the fourth year in a row. Visit http://www.garivers.org/events/wild-and-scenic-film-festival.html for details.
For our full calendar, click here.



---
DeKalb County Ordered to Fix Sewers
In response to an enforcement action by the U.S. Environmental Protection Agency (EPA), DeKalb County has agreed to undertake major repairs of its outdated water and sewer systems. According to the EPA, 836 sewage overflows occurred in DeKalb County between 2006 and 2010, and the overflows have posed a significant public health threat for local waterways for many years. Read the full article on page 2.
---
Grassroots Spotlight: Elbert County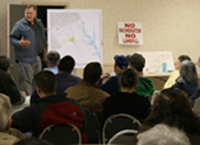 Good news for people who care about air and water quality in northeast Georgia: A plan to build Plant Granite, a dirty waste-to-energy incinerator in Elbert County, has been called off, thanks in great part to the dedicated efforts of Citizens for Public Awareness (CPA), an amazing grassroots group that formed around this issue and fought the plant for over a year. Read the full article on page 4.

---
New Website for Georgia River Network
We have redesigned our website to make it easier for you to find the information you need on Georgia's rivers. Check it out at http://www.garivers.org/

---
Water Trails Clearinghouse Website Launched

We are pleased to announce that the Georgia Water Trails Clearinghouse is complete! Along with our new and improved GRN home website, we also created a Water Trails Clearinghouse website. The idea behind the clearinghouse is to have a central location where citizens, paddlers and river enthusiasts can go to learn about water trails and ways to get out and enjoy rivers in Georgia, including general information about paddling in Georgia and paddling events. Visit the site at http://www.garivers.org/gwtc/. See the full article.

---
Working for Strong Water Protections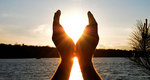 Georgia River Network is once again working actively with our partners in the Georgia Water Coalition at the 2011 session of the Georgia General Assembly. Our priority is working with our legislative allies on a widely-shared goal to enact solid interbasin transfer (IBT) protections for the benefit of all Georgians. We have advocated for years to protect rivers and downstream communities from water being taken from one river basin, used, and then discharged to another river basin – meaning it never returns to the area where it came from. This practice is damaging to river systems and to downstream communities who permanently lose water that they may need now or in the future. Read the full article on page 6.

---
Savannah Riverkeeper 7 Year Victory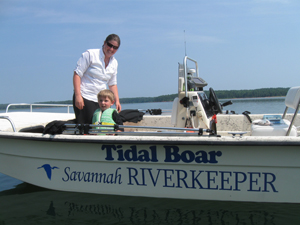 After Savannah Riverkeeper's 7-year-long fight to convince Olin Chemical to end mercury pollution in the Savannah River and upgrade their system, Olin announced in December that they would phase out mercury in the production of chlorine at their Augusta plant by 2012. Savannah Riverkeeper and Oceana have worked tirelessly on a 7-year campaign to convince the chlor-alkali plant that emitting over 700 lbs of mercury a year into the air and water of the Savannah watershed was avoidable and unnecessary. Read more on page 7.
---
Help Out! Stay Up to Date, Act!

Sign the No Water Grabs Petition
Join the 2800+ people who have already signed the No Water Grabs petition and share it with your friends. The No Water Grabs petition sends a strong message that Georgians care about the wise management of our water and our rivers, with all Georgians in mind. You can sign the petition and learn more at www.nowatergrabs.com.

Sign up for River Protection Action Alerts
GEAN is an on-line system that periodically provides you with information on the most important environmental issues and gives you the choice to take action and let decision makers know your views. The GEAN system automatically matches you to your elected officials, includes your contact information and delivers letters – all with one mouse click. Go to www.protectgeorgia.net and click "sign up". When signing up, don't forget to indicate that you are a member of Georgia River Network.

Water Wire Blog
Keep up with these fast-moving developments at GRN's news-focused blog, the Georgia Water Wire: http://www.gawaterwire.wordpress.com
---
Become a Partner for Georgia's Rivers

Our Partners join together to make monthly contributions to support Georgia River Network's programs. With your monthly support we can invest more of our resources where they bring the highest returns for future generations. Start your monthly gift today.

As a Partner for Georgia's Rivers…
• You strengthen Georgia River Network with your steady, reliable support.
• You and GRN use less paper.
• You decide how much to give.
• You save time and trouble—no need to write checks.
• You receive special updates on our work.
• You have direct contact with GRN staff.
• You decide when to raise, lower or stop your gifts.


---