Paddle GA 2010: One More Great Time on the Broad and Savannah Rivers
Shoals of Time, Warrenton, GA
2010 Turner Mini-Grant Recipients
River Hero: Vincent Payne
2010 Elections: Making the Protection of Our Rivers a Top Tier Issue
Upcoming Events and Conferences - Featured Event: Ecofocus Film Festival
Join Gean
Become A River Partner
View the Entire Confluence Newsletter in PDF format
---
Paddle GA 2010: One More Great Time on the Broad and Savannah Rivers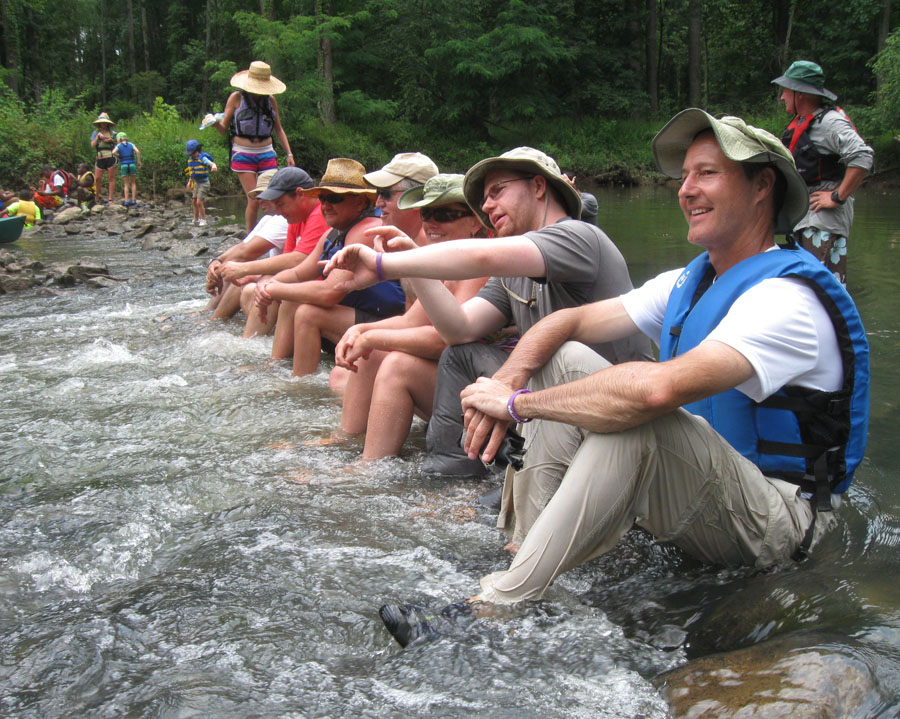 Another Paddle Georgia has come and gone–building now on six years of memories, more than 600 miles of rivers, some 1800 smiling faces and more than $85,000 for river protection in Georgia.
They say a picture is worth a thousand words so this year's post Paddle Georgia blog post by Joe Cook is just that–pictures that prompt words. The first Paddle Georgia in 2005, back in the day when I was still shooting film cameras, I didn't get to see images from the trip until a week later. Now, in the digital age, I re-lived these photographic memories each night of the trip. I suppose the advantage is that I've had ample time to ruminate on the images and the stories they tell."
Read more of this blog post - re-live the trip via Joe Cook's excellent summary of the trip in stories and pictures and Ben Emanuel's entertaining daily blogs and pics from the trip at: http://garivernetwork.wordpress.com/. (photo credit: Joe Cook)

To re-live some of the moments through newspaper and other media reports visit http://www.garivers.org/paddle_georgia/pg2010%20media.htm.

Shoals of Time Event in Warrenton, GA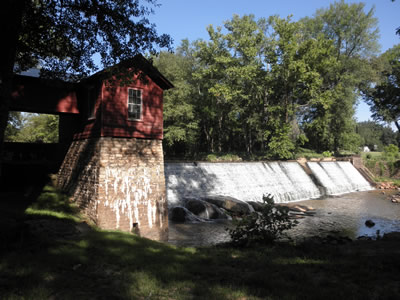 "Shoals of Time: Celebrating 237 Years of History on the Ogeechee River" - Over 100 gathered at the Ogeechee River Mill in Warrenton on September 11 to celebrate the book launch for "Bartram's Living Legacy: the Travels and the Nature of the South" and "The Flower Seeker." The event was hosted by Georgia River Network and Ogeechee Riverkeeper thanks to the hospitality of mill owner Missy Garner. Participants spent an afternoon touring the mill, kayaking, picnicking and meeting the authors including GRN Board Member Dorinda Dallmeyer, Thomas Rain Crowe, Gerald Thurmond, John Lane, Janisse Ray, Philip Juras, Phillip Lee Williams, Dixon Bynum, Marc Jolley, Thomas Hallock, Whit Gibbons and Doug Davis. Visit www.bartramproject.com for information on the books. Sponsored by Sierra Nevada Beer Brewing Co.
---
2010 Turner Minigrant Recipients

Thanks to funding from the Turner Foundation, Georgia River Network distributed $50,000 in funds to watershed groups to support their efforts to protect Georgia's rivers. The following organizations received funding:
1. Altamaha Riverkeeper
2. Altamaha Riverkeeper Oconee Project
3. Coosa River Basin Initiative
4. Savannah Riverkeeper
5. Satilla Riverkeeper
6. Ogeechee Riverkeeper
7. West Atlanta Watershed Alliance
To learn more about each project, view the full article in our newsletter pdf or visit our website at http://www.garivers.org/resources/tools/2010grantees.htm
---
River Hero: Vincent Payne


At Georgia River Network, we feel pretty lucky. Not only are we able to come into work every day and work to protect the rivers we love, we also get to work beside a handful of special people who are making Georgia's rivers better places for all of us. Our River Heros are people we can't do without—and we want you to know about them! Since 2006, Vincent Payne has kept thousands of Paddle Georgia Paddlers safe and happy on the river. Paddle Georgia is the biggest event Georgia River Network puts on each year, and without the dozen or so volunteers like Vincent who take on substantial chunks of the workload, Paddle Georgia wouldn't be the one-of-a-kind community event that it is. That said, very few people work like Vincent on behalf of the Paddle Georgia Navy, and his good work ensures that the participants not only have fun, but also stay safe. View the full artilce on page 6 of our newsletter.
---

2010 Elections: Making the Protection of our Rivers a Top-Tier Issue

This is an important election year, with many issues on voters' minds. Protecting nature and waterways, controlling pollution, making sure we have enough clean water, providing for wildlife conservation, and providing places to swim, paddle, and fish – don't always make it on to the list of things we hear candidates talk about
on the campaign trail. In Georgia, people have come together to try to change that. 180 environmental organizations, churches, businesses, hunting and fishing groups, and others have been working together for years to advocate for a future that provides enough clean water for current and future generations. We call ourselves the Georgia Water Coalition.

The Georgia Water Coalition has focused on 2010 as a key election year: we are electing a new governor, and candidates for state legislature are vying for re-election or open seats. In general, Georgia River Network or the Georgia Water Coalition can't get involved in supporting or opposing candidates for office, but what we can do is try to make our issue – water – one that candidates talk about on the
campaign trail. View full article on page 7 of our newsletter.
---
Upcoming Events and Conferences

Featured Event: Ecofocus Film Festival
Join us for the Ecofocus Film Festival at Cine in Athens on October 2 at
7 PM. We will help host the World Premiere of "Chattahoochee: From Water War to Water Vision," a film by Rhett Turner and Jonathan Wickham of Red Sky Productions. This exclusive event includes a discussion and a reception with both filmmakers
joined by Sally Bethea of the Upper Chattahoochee Riverkeeper and April
Ingle of the Georgia River Network. Cost: $35. Visit http://ecofocusfilmfest.org/
schedule.
Click here to view the full calendar.
---
Join the Join the Georgia Environmental Action Network or GEAN

GEAN is an on-line system that periodically provides you with information on the most important environmental issues and gives you the choice to take action and let decision makers know your views. The GEAN system automatically matches you to your elected officials, includes your contact information and delivers letters – all with one mouse click. Go to www.protectgeorgia.net and click "sign up". When signing up, don't forget to indicate that you are a member of Georgia River Network.
---
Become a Partner for Georgia's Rivers

Our Partners join together to make monthly contributions to support Georgia River Network's programs. With your monthly support we can invest more of our resources where they bring the highest returns for future generations. Start your monthly gift today.

As a Partner for Georgia's Rivers…
• You strengthen Georgia River Network with your steady, reliable support.
• You and GRN use less paper.
• You decide how much to give.
• You save time and trouble—no need to write checks.
• You receive special updates on our work.
• You have direct contact with GRN staff.
• You decide when to raise, lower or stop your gifts.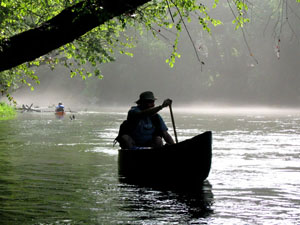 ---