In This Issue
Georgia River Network News Stream
November 2014

News
1. Happy Holidays from GRN!
2. GRN Merchandise Holiday SALE
3. Paddle Georgia 2015
4. Georgia Water Resources Conference: Deadline for Abstracts Extended
5. The Ripple Effect Film Series

Workshops/Conferences/Calendar Items
6. Save the Date: 2015 Georgia Trail Summit
7. A Recipe for Effective River and Watershed Organizations: Webinar Series

Nonprofit Resources
8. Speechwriting Shortcuts
9. Public Speaking Basics

Fundraising Deadlines
10. Grants

**************************************************************************

1. Happy Holidays from GRN!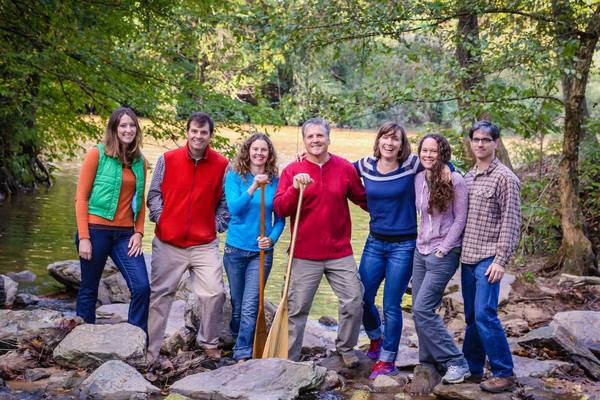 Georgia River Network is celebrating so much here at the end of 2014, and we want to thank you for being our partners in protecting Georgia's beautiful rivers!

For YOU and your love of Georgia's rivers, we at GRN are grateful. Together, we are ensuring our rivers are being protected so that our family, friends, and all Georgians can paddle, swim and fish them. We are making a difference, and here are just a few examples of what we accomplished together this year:

• The State Court of Appeals sided with Georgia River Network in ruling that all state waters are protected under Georgia law by a 25-foot vegetative buffer. This decision benefits tens of thousands of miles of our beautiful creeks, rivers and wetlands from the mountains to the coast.

• GRN successfully supported watershed groups throughout the state in their protection of their rivers and in development of their water trails. In 2014, Jesslyn Shields, GRN's Watershed Support Coordinator, provided a year of intensive assistance to the Satilla Riverkeeper and West Atlanta Watershed Alliance. Gwyneth Moody, our Community Programs Coordinator, provided assistance to water trails programs on the Oconee River, Alapaha River, and Ochlockonee River. With your financial assistance, we can help other groups build their programs and water trails.

• We offered more educational paddling trips engaging more citizens than ever before. With the inaugural Fall Float on the Flint, which spanned four days, and our Hidden Gems day paddles on the Ogeechee, Oconee, Chattahoochee and Satilla rivers, the network of river lovers is growing dramatically and that collective voice is making a difference.

Please make a year-end donation to support Georgia River Network so we can continue to work together for healthy rivers by making a secure online gift. Just visit www.garivers.org and click on the Donate button on the home page or click here. https://donatenow.networkforgood.org/garivers

2. GRN Merchandise Holiday SALE
Support Georgia River Network's work to protect rivers by purchasing some of our merchandise this season, and/or purchasing items from those who so generously support GRN by donating a portion of their sales to us! All of GRN's merchandise is being sold at a DISCOUNT now through December 31! Place your order today by calling Debra or Dana at 706-549-4508. Visa, Mastercard and Checks accepted. Prices include shipping. Images, inventory list and descriptions of each item are included. Click here to view the sale items.

3. Paddle Georgia 2015
Paddle Georgia 2015 is to set a course on the Ogeechee River the week of June 20-26. Joe Cook scouted the Ogeechee last month, and wrote a post about his adventures on the Paddle Georgia blog!

4. Georgia Water Resources Conference: Deadline for Abstracts Extended
The deadline for submitting abstracts to the 2015 Georgia Water Resources Conference has been extended until January 15, 2015. Also, the submitting of short manuscripts is now optional. The Conference will be held at the University of Georgia Center for Continuing Education on April 28-29, 2015. For more information, and to submit an abstract or proposal for a panel session or workshop, please see the GWRC web page at www.gawrc.org.

5. The Ripple Effect Film Series
It is time to think about water and get involved in the 2015 Ripple Effect Film Project. There have been two major changes for the Ripple Effect that you are going to love! The first is CASH PRIZES!!! "Best in Festival" will win $500 and there will be cash prizes in all categories. The second big change is that the scope has been broadened to include water quality! That means you can chose between conservation and pollution prevention. What good is an abundance of water if it is dirty?

So, it's time to get started on your film for the 2015 Ripple Effect! Visit www.rippleeffectfilmproject.org for entry the form and rules.

Deadline for entries is January 30, 2015 and the Blue Carpet Premiere is set for May 16.

6. Save the Date: 2015 Georgia Trail Summit
When: June 4 – 6, 2015
Where: Athens, GA
Summit themes:
#1 Building a culture of health on Georgia's trails
#2 Trails as a transportation solution
#3 Economic impact of trails

Many great topics brewing on public health, transportation and economic impact.
The newly renovated Graduate Hotel is reserved for all rooms, meals and meetings – a special events facility full of history and personality. Please put the Summit on your calendar now and plan to join us exactly six months from today. Stay tuned for details on speakers, workshops, and trail outings.

For more information, go to http://georgiatrailsummit.com/

7. A Recipe for Effective River and Watershed Organizations Webinar Series
Your organization has developed strong programs that have a positive impact on your river and your community. But is your organization's foundation strong enough to sustain it for another year? Another 3 years?

If you aren't certain of the answers to those questions, start off the new year by investing in your organization so you can become more effective, more sustainable and have greater impact on your rivers in 2015!

River Network's new training series - A Recipe for Effective River and Watershed Organizations - is designed to help executive directors and board leaders implement best practices in six essential areas of nonprofit management. Over the course of six, 90-minute webinars, they will walk you through organizational best practices and provide you with useful tools and templates so you can apply what you've learned immediately.

Topics include:
Building strong boards;
Strategic planning & measuring your impact;
Fundraising I (i.e. fundraising readiness, planning and board/staff roles);
Fundraising II (i.e. raising money from individuals);
Nonprofit financial management; and
Volunteer recruitment & management.

DATES
The webinars will be held the second Thursday of every month starting on January 8th, 1-2:30 pm Eastern. Mark your calendars for January 8, February 12, March 12, April 9, May 14 and June 11.

COSTS
The cost for the full Program (i.e. 6 webinars or 9 hrs. of training) is $649 (general registration) or $399 (River Network Partners). Individual webinars are $125 (general registration) or $79 (River Network Partners).

REGISTRATION
Register here for this webinar series--spots will go fast!.

8. Speechwriting Shortcuts
Write a great holiday speech really quickly!

9. Public Speaking Basics
You could read this before making a holiday toast or talking about water pollution!

10. Grant Opportunities
To view grant makers that give throughout the year, visit the grants page of our website HERE.

Five Star & Urban Waters Restoration Grant Program
The U.S. Environmental Protection Agency (EPA), USDA Forest Service (USFS), the US Fish and Wildlife Service (USFWS), the Corporation for National and Community Service, FedEx, Southern Company, Bank of America and PG&E are pleased to solicit applications for the 2015 Five Star/Urban Waters Restoration Program which is managed by the National Fish and Wildlife Foundation (NFWF).

The grant program is offered in conjunction with the Urban Waters Federal Partnership which gives priority to projects located in underserved, environmentally overburdened communities.

NFWF anticipates that approximately $2,000,000 in combined total funding will be available for projects such as: wetlands creation and restoration; green infrastructure and stormwater management; citizen's science and volunteer water monitoring; projects that reduce or eliminate trash from entering waterways; coastal habitat, riparian, urban forest restoration and other water quality protection and restoration projects in local communities.

The Request for proposals (RFP) closes February 2, 2015. Go HERE for more information on this RFP.
Join Georgia River Network!
If you find News Stream and other information and services provided by Georgia River Network useful, we would appreciate your financial support! Visit www.garivers.org and join today!

Happy Holidays!

To be removed from this list, send an email requesting removal to info@garivers.org.
Georgia River Network
126 South Milledge Ave. Suite E3, Athens, GA 30605
706-549-4508
http://www.garivers.org
Become a Member Today - Join