News Stream

News
​
Workshops/Conferences/Calendar Items
Non-Profit Resources

The 7th Annual Wyland National Mayor's Challenge for Water Conservation has started, but its only here for 30 days. Do your part this Earth Month (April) by taking 1 minute to go to
MYWATERPLEDGE.COM
and make your pledge to conserve water and energy on behalf of your city. We're giving away over $50,000 in prizes like an all-new 2018 Toyota RAV4 Hybrid to a deserving charity in your town and $5,000 toward your home utilities.
---
Georgia River Network Offering Paddle-trip Scholarships for Teachers
Excerpted from Online Athens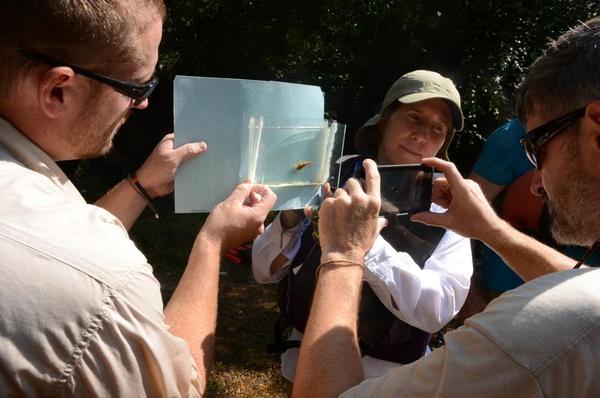 Georgia school teachers will have the opportunity to join the country's largest week-long canoe/kayak camping adventure and receive environmental education training for free as part of
Georgia River Network's Paddle Georgia 2018
.
Paddle Georgia's Educator's Scholarship Program will provide complimentary registrations valued at $425 to Georgia teachers in grades K-12. The journey begins June 16 on the Yellow River near Stone Mountain and ends June 22, 86 miles downstream on the Ocmulgee River in Macon.
Recipients of the Paddle Georgia Educator Scholarships will paddle for seven days while receiving training in the Project WET environmental education curriculum and Georgia Adopt-A-Stream water monitoring protocol.
"The goal of the program is to have teachers use their experiences on the river and in the workshops to incorporate environmental education in their classrooms," said Joe Cook, Paddle Georgia coordinator.
Paddle Georgia is an annual canoe and kayak journey on a different Georgia river each year. In the event's first 13 years, Georgia River Network has guided more than 4,500 people down 14 Georgia rivers and generated more than $400,000 for river protection. More than 75 Georgia educators have participated in the scholarship program.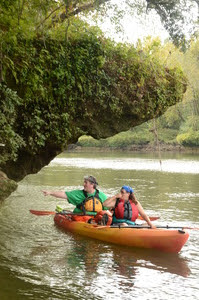 Educators must apply using forms on the Paddle Georgia website: www.garivers.org/paddle_georgia. All scholarship applications must be received by April 20. Winners of the scholarships will be announced April 25.
This year's Paddle Georgia route along the Yellow River features impressive shoals, rock outcroppings and bluffs reminiscent of nearby Stone Mountain and includes two portages around historic mill dams at Milstead and Porterdale that provide access to little-seen portions of the river. The route continues into Jackson Lake where another portage will take paddlers to the Ocmulgee, formed by the Yellow, South and Alcovy rivers. On the Ocmulgee, paddlers will get a first-hand look at a river as it leaves Georgia's hilly Piedmont region and crosses the fall line into the Coastal Plain. Shoals, rapids, beautiful scenery and even a stop at the legendary Whistle Stop Café in Juliette highlight the journey to Macon.
Daily paddle trips will average about 12 miles, and each night participants will camp at nearby facilities. Teachers will participate in workshops during the week and even create programs for youth and adults participating in the trip.
The trip is suitable for novice paddlers as well as experienced paddlers. Paddlers range in age from 4 to 84, with many families participating.
Sponsors of the event include Hennessy Land Rover, Cedar Creek Park and Outdoor Center, CYA Insurance Agency, Oglethorpe Power, Cary S. Baxter CPA, LLC, R. Terry Pate CPA, China Clay Producers Association, Patagonia and EarthShare Georgia. Partners include American Canoe Association, Café Campesino, Yellow River Water Trail, Ocmulgee River Water Trail, Altamaha Riverkeeper, Georgia Canoeing Association, Georgia Adopt-A-Stream and Project WET.
For more information, contact Joe Cook at 706-409-0128 or joecookpg@gmail.com
To read the full article about PG Teacher Scholarships click here.
---
The Water-Energy Nexus - Southface

Southface and the Southern Environmental Law Center (SELC) present "The Water-Energy Nexus in Georgia: A Detailed Examination of Consumptive Water Use in the Power Sector." Their goals in commissioning this analysis were to clarify the scale and nature of water use by the electric power sector in Georgia and to enrich the ongoing discussions about energy and water regulation and policy in Georgia and the Southeast.
While the study looks both backward and forward in time, the real value of the study is the forward-looking modeling that evaluates the likely future water consumption of the power sector in Georgia and how this "business as usual" water consumption could change depending on different alternative energy pathways possible in the future. In particular, they sought to understand how the use of freshwater resources by the power sector would change if Georgia were to pursue greater deployment of energy efficiency and renewable energy technologies. Given Georgia's continued focus on water resource planning and the pressure imposed on long-term water resource planning by ongoing interstate litigation, they felt it was important to highlight this compelling co-benefit of alternative energy pathways involving clean energy.
Southface and SELC hope this research will be useful and timely to those involved in steering the resource choices of Georgia's electric utilities and those engaged in the effort to protect and enhance Georgia's water resources and quality of life.
Visit the Southface website
to use the simulator, read the overview, or read the full study.
---
Announcing the FY 2018 Challenge Cost Share Program - National Parks Service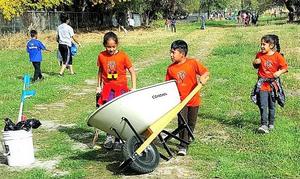 Round up some partners and grab your tools! The National Parks Service (NPS) Challenge Cost Share Program is celebrating the 50th anniversary of the National Trails and Wild & Scenic Rivers systems. Applications are being accepted until May 25.
Challenge Cost Share (CCS) projects are intended to build collaboration between the NPS and project partners. For FY 2018, the program will provide $386,000, to be matched 1-to-1 by non-federal funds and in-kind support. NPS anticipates supporting approximately 20 projects.
The online application and complete information for FY 2018 are available on the NPS website.
---
Stormwater Management Center
Excerpted from Georgia Adopt a Stream Newsletter, by Tara Muenz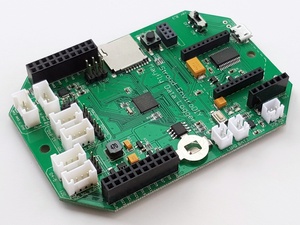 In the summer of 2016, Stroud Water Research Center was awarded a 2-year EPA National Model Environmental Education grant to develop and bring forth a sustainable and replicable model program for community stakeholders, including adult learners, teachers, and students with DIY technology, techniques, training, and curricula focused on water quality monitoring. These tools will enable users to collect advanced water quality information on threatened and impaired waterways throughout the U.S. while also teaching critical thinking skills and data interpretation.
To achieve these goals, the Stroud Center has been conducting workshops across 5 EPA regions and has awarded sub-grants at different levels of funding to watershed organizations and schools to enable them to collect real-time water quality information on a water body of importance through a 'sensor station.' The sensor stations can be equipped with conductivity, temperature, and depth sensors, as well as turbidity sensors, with the foundation of the sensor station being the Mayfly Data Logger board, a powerful, user-programmable microprocessor board that is fully compatible with the Arduino IDE software. The Mayfly logs all data produced by the sensors and transmits it via cellular networks to a website where the data are automatically graphed and can be downloaded for further analysis.
The 2-day workshops integrate the use of these rapidly emerging/expanding technologies in open-source electronics, cyber-infrastructure, and data management tools for community scientist and school programs. Curricula and workshops enable participants to build, deploy, and manage wireless environmental monitoring stations along selected waterways of the U.S. and to interpret and communicate monitoring results that ultimately support environmental stewardships. To date for this grant, Stroud has deployed 11 sensor stations, trained 25 teachers and engaged over 60 citizens in 2-day training workshops in six states including Georgia. To find out more about this program and the Mayfly logger, visit the environmental DIY forum at
https://envirodiy.org/mayfly
.
---
Workshops/Conferences/Calendar Items
---
Save the Date: Flint Riverkeeper 10th Anniversary!
When: June 2, 4pm-Midnight
Where: Flint Riverquarium Plaza, Downtown Albany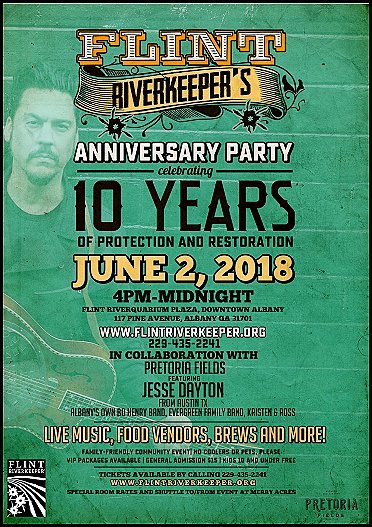 ---
A Day in the Woods 2018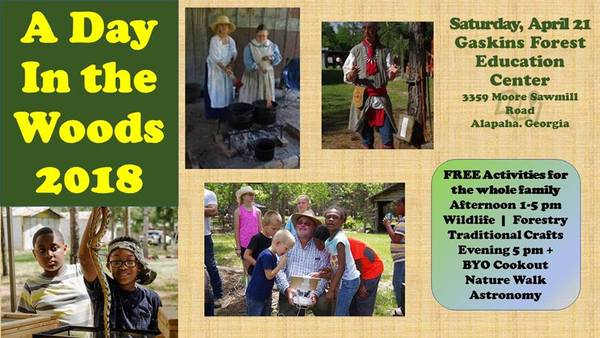 When: April 21, 1:00PM-10:30PM
Where: Gaskins Forest Education Center

You're invited to join Gaskins Forest Education Center for our fourth annual A Day in the Woods. Afternoon and evening activities are fun and educational for all ages, focusing on forests, wildlife, crafts and local traditions.

The event is completely free and open to the public. Local people will share their love of nature and knowledge of historical and local traditions at more than 30 stations.

Be sure to visit the WWALS booth to say hello and learn a thing or two!
---
WWALS Troupville Cleanup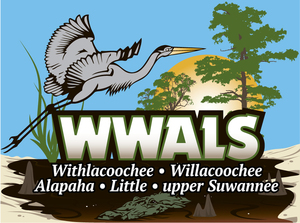 When: April 21, 10:30AM-12:00PM
Where: Troupville Boat Ramp

By permission of the landowners, WWALS Watershed Coalition will be cleaning up the site of Troupville, the previous county seat of Lowndes County, Georgia. Its nineteenth-century residents picked up everything and moved it when Valdosta was founded, so there's not much to see but beautiful riverfront, in Between the Rivers LLC, down to the confluence of the Little River with the Withlacoochee River. Unfortunately, there is trash, which we will clean up. We hope to have some history experts explaining what used to be there.

This cleanup is in conjunction with Keep Lowndes Valdosta Beautiful (KLVB) The Great American Cleanup, and is part of Waterkeeper® Alliance Cleanup Week.

Visit the WWALS event page for more information about the Troupville Cleanup!
---
Okefenokee Critter Crawl
When: April 21, 8AM-9AM
Where:
2700 Suwannee Canal Road, Folkston, GA
Don't miss out on the fun and fast 5K run at Okefenokee National Wildlife Refuge on Saturday April 21 at 8:00 a.m. The refuge would like to invite runners and walkers alike to come out and join refuge staff and volunteers for this fun and fast 5K/1-miler on the refuge's Swamp Island Drive. Can't make it that Saturday? There is a virtual race option as well, so you can do the 5K on your on schedule. To sign up for the race, visit the
Oke Critter Crawl page
. Race day registrations will also be available for participants that arrive by 7:45 a.m.
---
Volunteer with Ogeechee Riverkeeper at Earth Day Savannah
When: April 21, 11AM-4PM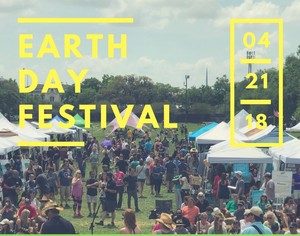 Ogeechee Riverkeeper (ORK) is excited to have a tent at Savannah's Earth Day celebration again this year. The festival is at Forsyth Park from 11:00 AM to 4:00 PM.
They are also helping with the beer and wine sales, which will be a fundraiser for ORK. Help sell tickets, pour beer and wine, and help out at the booth from 10:30-1:30 or 1:30-4:30.
Sign up to volunteer for Earth Day Savannah!
---
Altamaha Riverkeeper: March for Science

When: April 22, 11am – 12pm
Where: Art Downtown, Brunswick, GA
Meet at Gateway Park in downtown Brunswick at 11 am. After a short welcome rally, march down Newcastle Street to Queen's Square for a celebration of coastal Georgia with featured speakers, a variety of local nonprofit booths, food, music, and fun!
Join Altamaha Riverkeeper in the March for Science
!
---
Altamaha Riverkeeper: Earth Day Macon-Bibb 2018

When: April 25, 4pm – 7pm
Where: Tattnall Square Park 1155 College Street, Macon, Georgia
Altamaha Riverkeeper's (ARK) annual celebration of our Earth and the community is happening Wednesday, April 25, from 4 p.m. to 7 p.m. Come to beautiful Tattnall Square Park where there will be live music , physical fitness activities, vendors to help you learn about ways to take care of our land, a Kids Zone with activities for children of all ages, the Mulberry Market, Southeastern Reptile Rescue, and a lot more! It's free to attend. Bring the whole family and celebrate the world around ARK!
---
North Oconee Cleanup with River Rendezvous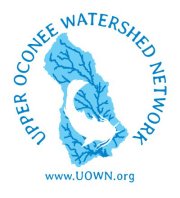 When: Apr 28, 9:00AM
Where:
Sandy Creek Nature Center
Please join Upper Oconee Watershed Network (UOWN) for the inaugural cleanup of the North Oconee River in conjunction with River Rendezvous, a UOWN stream monitoring event. We will gather at Sandy Creek Nature Center, Saturday April 28, beginning at 9:00. Following a brief introduction and light breakfast, we will shuttle to the cleanup location on the river. Boats will be provided by Athens Clarke County Leisure Services. Following the conclusion of the cleanup, music and lunch will be served at the Nature Center to celebrate the twentieth anniversary of UOWN.
Register for River Rendezvous cleanup event today
!
---
Ogeechee Riverkeeper Paddle Trip: Fort Stewart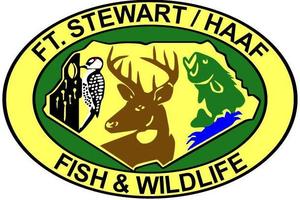 When: April 28
Paddling on the Canoochee is always a treat. Taking a trip down the biggest tributary to the Ogeechee is similar to normal Riverkeeper paddles, but this time will be on post at Fort Stewart. The route is still being finalized, but there will be a member of the Fish and Wildlife group as a guide and speaker to provide insight about the area and what makes it special. Paddlers won't need any special permits for this trip. While the route is being finalized, check out the
Fort Stewart iSportsman webpage
to learn more about recreating on post.
---
Big Little River Paddle Race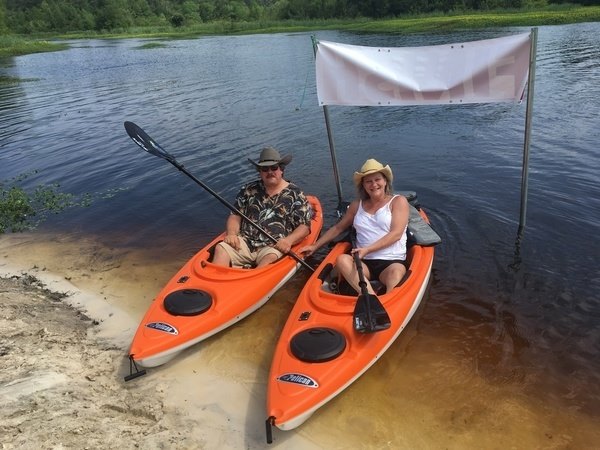 When: April 28, 8am – 9am
Where:
Reed Bingham State Park
With the silent auction again afterwards, it's the sixth annual BIG Little River Paddle Race, a fundraiser for WWALS and Friends of Reed Bingham (FORB). Last year 54 paddlers turned out: 31 men and boys, 23 women and girls, from eight Georgia counties. That was more than the previous year's 34 paddlers. Floridians, come on up and help set another record for entrants! Georgians, there's plenty of room on the Little River for more paddlers!
For details and registration info, visit the
Big Little River Paddle Race
page on WWALS website!
---
Arts on the River Celebration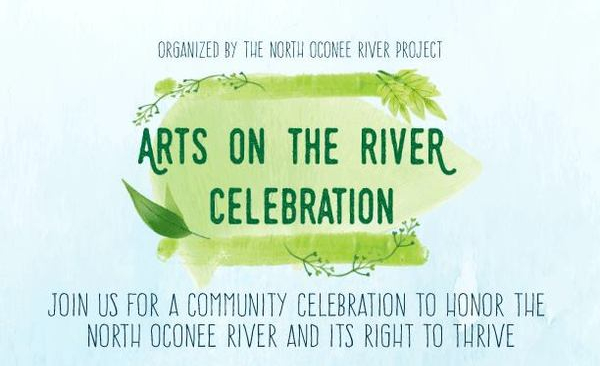 When: April 29, 12PM-4PM
Where:
Sandy Creek Park
, Athens, GA
Join North Oconee Watershed Project for a community celebration of visual and performance art to honor the North Oconee River and its right to thrive and be healthy. This event is a one-day art exhibition with dance, spoken word, and music unfolding on the river and its banks. Visitors will kayak in the water and experience the art.
This event is open to the community and family friendly!
---
Shoot the Hooch - With a Camera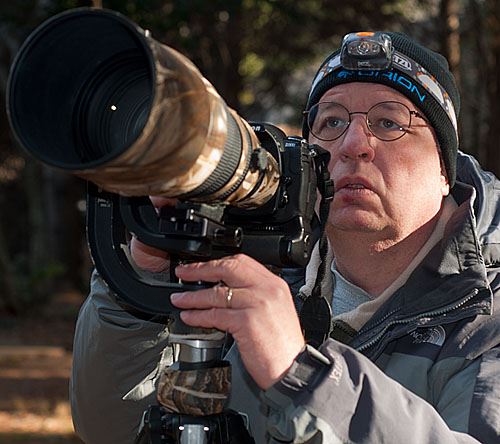 When: May 5, 9AM-5PM
Where:
Hewlett Lodge Visitor Center
Ready to take your photographic skills to the next level? Chattahoochee Parks Conservancy (CPC) is pleased to offer a one-day workshop with nature photographer Tom Wilson in the Chattahoochee River National Recreation Area.
Details and registration info can be found on the
CPC website.
---
No Water No Beer Festival 2018

When: May 5, 6:30pm – 9:30pm
Where:
The Woodlands Project at SweetWater
Clean water is one of our planet's most valuable resources. It is critical to everything that we do. The food we eat, the electricity that powers our homes, and the cities and towns in which we live are all highly dependent upon having reliable sources of clean water. Even the beer that we drink is 90% water. Sadly, more than 780 million people in this world do not have access to clean water. To help show the importance of water and the fact that with No Water there is No Beer, join American Water Works Association for a celebration of the importance of clean water. Proceeds from this event will help to provide clean water to people in developing countries as well as help efforts to keep the water supply clean right here in Georgia.
Proceeds from the event will benefit Water For People and Rivers Alive.
Registration for No Water No Beer
includes great beer (and wine), food, and music.
---
Georgia Water Coalition's Spring Partner Meeting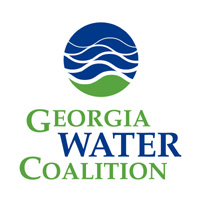 When: May 9, 9AM-4PM
Where: Wesleyan College
This meeting is open to GWC partner groups. Look for
updates on the Partner Meeting on the GWC website
---
Ocmulgee Water Trail Partnership Annual Paddle Trip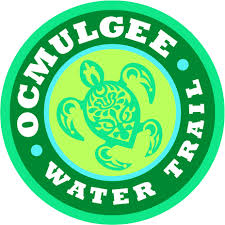 When: May 12, 2018
Where: Lumber City Landing
The Ocmulgee Water Trail Partnership (OWTP) is hosting their 3rd annual paddle on Saturday, May 12, 2018. Registration opens at 7:30 a.m. at the Lumber City Landing (in Lumber City, GA) with a shuttle departing for the take-out at 8:00 a.m. Take out is at Towns Bluff landing in Hazelhurst, GA. This is an exciting opportunity to paddle the confluence of the Ocmulgee and Oconee and see where the Altamaha is born!
Learn more and register for the OWTP paddle
!
---
Non-Profit Resources
---
Writing Outcome Measures: Georgia Center for Nonprofits Member Event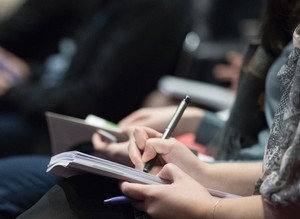 Join Georgia Center for Nonprofits April 19 for a session on writing effective outcome measures that will wow your funders, help your board define success, and focus your programs on results.
Learn the distinctions among outputs, outcomes, results, and intermediate impacts; how to avoid meaningless measures; and tricks for crafting strong outcome statements. You'll be prepared to answer donors when they ask how your work is "moving the needle," and help your colleagues and superiors do the same.
Register for Writing Outcome Measures today!
---
31st Excellence on the Waterfront Awards Program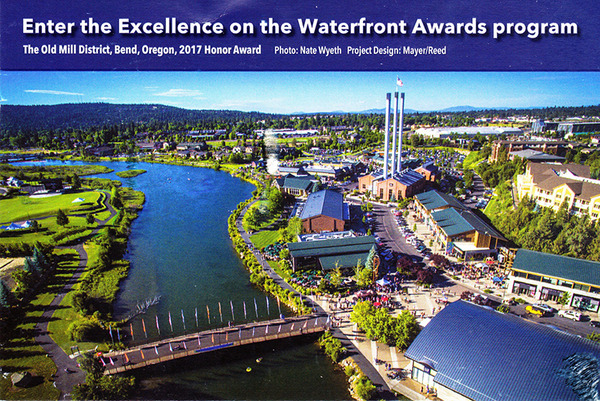 The awards program began in 1987 with a grant from the National Endowment for the arts. With the 2018 program, there will have been 31 years of recognition of top urban waterfront work from around the world.
Get recognized for your dedication to waterfront work!
Learn more about the Waterfront Awards and apply today!
---
Join Georgia River Network!
If you find News Stream and other information and services provided by Georgia River Network useful, we would appreciate your financial support.

Make a difference and JOIN TODAY!