---
Brews, Boats, and BBQ -
Over 10k Raised for Rivers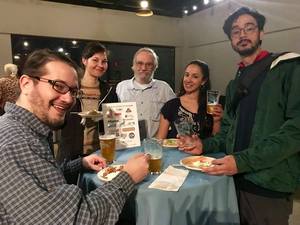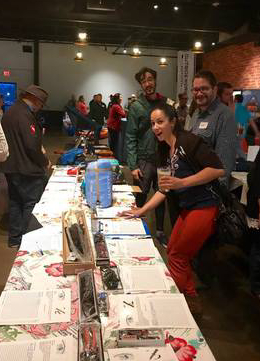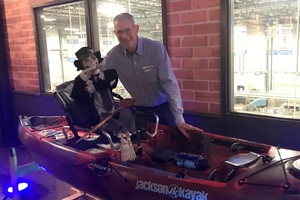 Thanks to all those who came out to SweetWater Brewing Co.
this year for Brews, Boats, and BBQ for Better Rivers!
Thanks to our 180 participants and sponsors,
we raised over $10,000 to
continue
protecting Georgia's Rivers!
CONGRATS to Bill Couch - the 2018 Brews, Boats, BBQ for Better
Rivers
Raffle Winner of this sweet new Jackson Cruise 10 Kayak! We
look forward to seeing Bill out on GA's rivers paddling his new boat this year!
Thank you again to all of the auction donors who helped us build an awesome fundraiser
-

GRN Board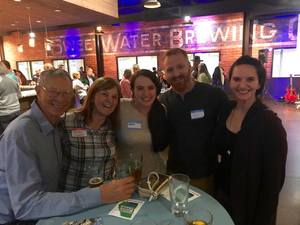 - Chattahoochee Nature Center
- American Spirit Whiskey
- Atlanta Botanical Gardens
- Fernbank Museum
- High Museum of Art
- Scamper Vans
- Zoo Atlanta


- Puppetry Arts Center


- Atlanta Symphony
- Alliance Theater
- Tellus
- Nantahala Outdoor Center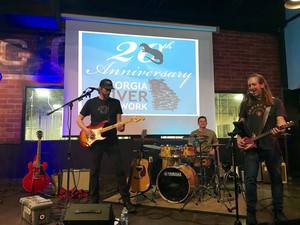 - Armer Sports
- Dee Stone
- Steven Cousins
- Fox Theater
- Columbia
- Patagonia
- RAK Outfitters
- Bonny Putney
- Karen Hill
- Timothy Nelkin
- Vincent Payne
- Jan Hopkins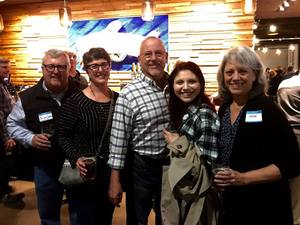 - Broad River Outpost
- Altamaha Coastal Tours
- Keith Parsons
- Blue Heron Glass Art
- Billy Cohen
- Mike Snowden
HUGE THANKS to our sponsors Storm Water Systems and Outside World Outfitters. Again, we had a wonderful time with all of you and can't wait to see you at our upcoming events!
Check out photos from the event
on our Facebook page!
---
Capitol Conservation Day: Protecting Georgia's Water Resources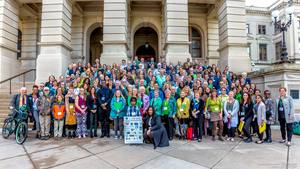 Together with the Georgia Water Coalition, Georgia River Network and members from the other 200+ partner organizations descended on Georgia's capitol to meet with legislators about current issues effecting Georgia's water. Concerned citizens and champions of clean water urged their representatives to vote yes on three different pieces of legislation.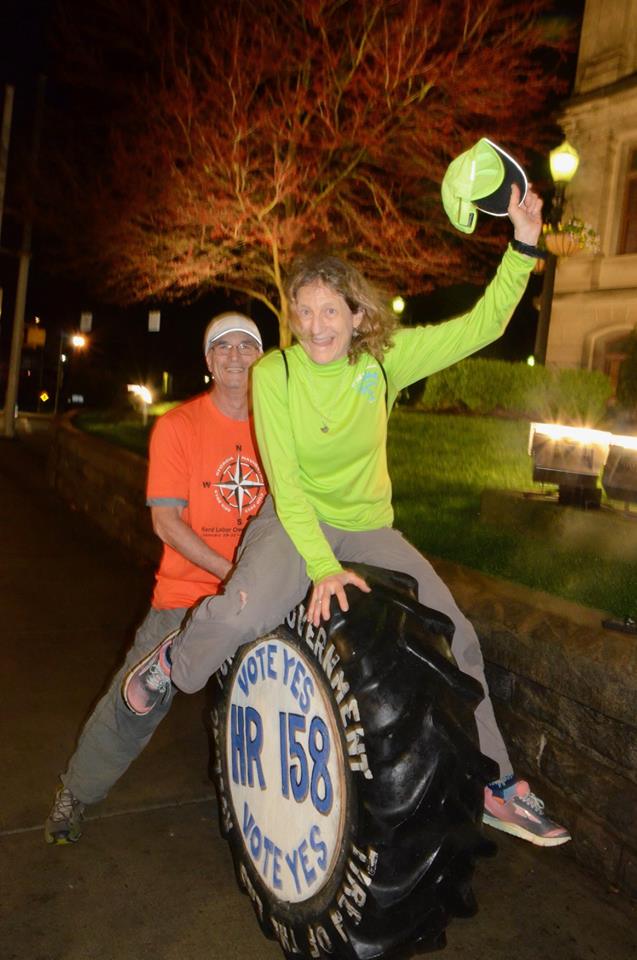 House Resolution 158 passed with flying colors in the
House of Representatives but now awaits approval from the Senate. Those who attended Capitol Conservation Day urged Senators from their district to vote yes on this resolution which would prevent the state from diverting funds that were collected via fees for a specific purpose. For example, a tire fee is imposed on the purchase of new tires in order to ensure proper disposal of the old ones but these fees are often put towards other programs. Joe Cook, Paddle GA Coordinator and Advocacy and Communications Coordinator for Coosa River Basin Initiative, organized a 24 hour tire roll to promote "yes on HB 158". Several Paddle GA participants and GRN members assisted in rolling the tire including Anne Ledbetter and Steve Houghton (left), Chris Thompson, Eric Lindberg, Sally Bethea, Stan and Beth Sewell, Phillip Hodges, Ramsey Cook and others.
House Bill 879, which pertains to the disposal of coal ash and the dewatering of coal ash ponds, also passed in the House. This bill would require notice to the government and the public before coal ash ponds are drained into the waterways that flow thorugh our communities. Attendees encouraged their senators to vote yes on this bill, which would allow citizens and local governments to be aware of potential hazards in their waters.
The opposition to offshore drilling and it's negative impacts on tourism, proposed in House resolution 1041 currently sits in the House of Representatives. By voting yes, House members would be encourgaing our Governor to speak out against offshore drilling on Georgia's coast.

Thank you to all who attended and spoke up to protect Georgia's water resources! If you were unable to attend, we encourage you to email your local representatives and encourage them to vote YES on these bills.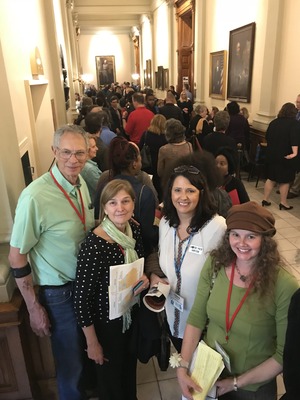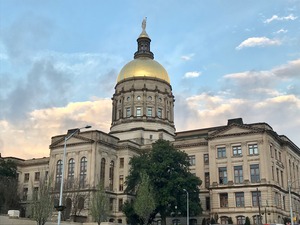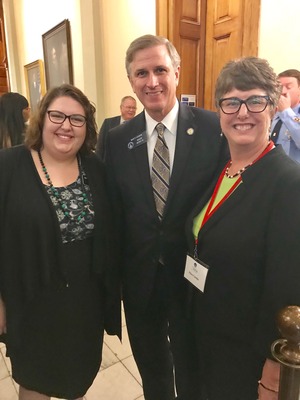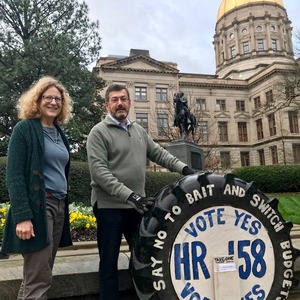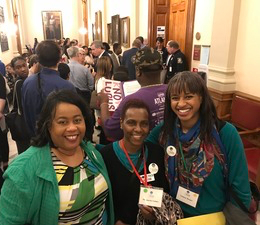 ---
Soque River Farm to Fork-
Cabins, Paddling, Hiking, Yoga, Flyfishing, Live Music & More

Join GRN on Earth Day weekend for an unforgettable experience enjoying locally sourced gourmet farm to fork meals, fly fishing/fly tying workshops, a river side yoga and meditation class, hiking and paddling trip, a special seasonal cooking class, live music, and more! Participants will stay in cabins at the fully furnished Twin Rivers Resort in the north GA mountains near Demorest, Ga. We will connect with farmers and growers in North GA through a weekend of eating fresh locally grown food and experience activities that highlight rivers and the wildlife and farming that depend on this valuable resource for vitality and survival. Food for our gourmet meals throughout the weekend will be sourced from local farms and prepared by renowned Chef David Sweeney, local Chef Maria Loveless, and Leslee Pennington.



Journey Details
Participants will come in on Friday late afternoon to register/check in and have a kickoff Farm to Fork dinner followed by presentations by Andrew Linker of Northeast Georgia Locally Grown and Duncan Hughes of Soque River Watershed Association.

Saturday participants can either enjoy a Scenic Paddle on the Soque river or go on a Guided River Hike with noted local naturalist Jim Sullivan. The evening will include another delicious Farm to Fork dinner, presentation and book signing by author Suzanne Welander and a live band!

Sunday participants can enjoy a riverside Yoga/ Meditation session by South Africa native Janita Nelson, and gourmet Cooking Class taught by Culinary Alchemist Chef MiMi McGee or a Fly Fishing/Fly Tying workshop led by experienced guides Stephen Roberts and Ron Thomas of Unicoi Outfitters. The event will wrap up mid-afternoon.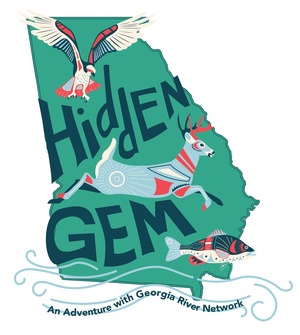 We are super excited about this event in which we will engage and empower participants to become river stewards and make the connection between rivers to farm to table. Ticket includes a signed copy of Georgia Canoeing & Kayaking Guide by Suzanne Welander.

Limited spaces available - Register now!


---
Don't Miss Out! Register Now for Clean 13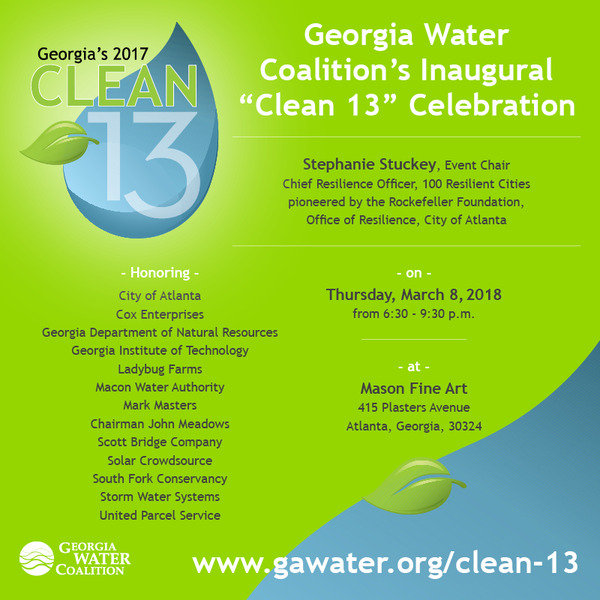 On September 6, 2017, the Georgia Water Coalition
released the inaugural Clean 13 Report. The Clean 13 highlights the extraordinary efforts on the part of businesses, industries, local governments, non-profit organizations, and individuals to protect the water and natural resources of Georgia. The Georgia Water Coalition publishes this list to recognize these positive efforts on behalf of Georgia's water. These inaugural Clean 13 honorees set a great example for our state's leaders and citizens. The GWC hopes to see their efforts replicated around the state.

This year's Clean 13 Celebration event will honor the winners as well as serve as a fundraiser to support the work of the Georgia Water Coalition. Join us on March 8th in honoring Georgia Water Coalition's Clean 13 winners!

Learn more and purchase your tickets on The Georgia Water Coalition's website!

---
Paddle Georgia 2018 - Summer Family Getaway!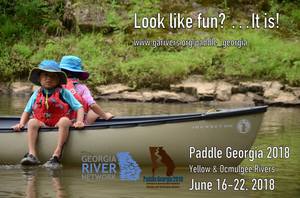 R
egistration for Paddle Georgia is now open!
Join us for the annual event June 16th - 22nd. Paddle Georgia returns to middle Georgia for a journey down the lightly traveled but beautiful Yellow River in suburban metro Atlanta before descending the Ocmulgee River to Macon. You'll slide
over shoals on the Yellow, portage around decades-old mill dams and cross a small portion of Lake Jackson before descending to the fall line over lively shoals and rapids between Monitcello and Macon on the Ocmulgee. If you like paddling peaceful Piedmont rivers broken by frequent shoals and rapids this is your journey!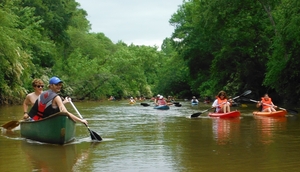 This 7 day, 84 mile trip is guaranteed
to be fun
for all with d
aily paddling
trips, nightly camping,
games, entertainment, and more!
This years trip also
includes the option
of 'Paddle Lite', an abbreviated 2 day trip.
---
River Trash Cleanup to Art Contest
Planning on leading or participating in a river, lake, or ocean cleanup this year? Great! This contest is for you! Georgia River Network presents the River Trash to Art Contest - Turn the trash you collect into a Work of Art! All artwork will be showcased at our upcoming Weekend for Rivers Conference and River Celebration Awards Party Sept 8-9 at the Alcovy Conservation Center.

It is free to register – just send your name and the waterway(s) from which your trash will be collected to Gwyneth@garivers.org. The art contest will have 1st to 3rd place winners with prizes. We encourage everyone of all ages to participate.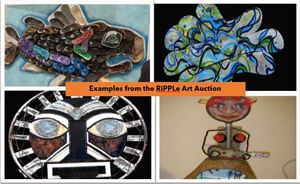 Guidelines:
- Must include more than two pieces of trash
- No piece may be smaller than 1ft x 1ft
- No inclusion of hazardous waste
- Pieces must be cleaned of all growth or insects
- Minimal use of items outside of trash- only for
assembly (e.g glue, tape)
- Pictures of art process are encouraged in the final
presentations!
We look forward to seeing everyone's artwork!
---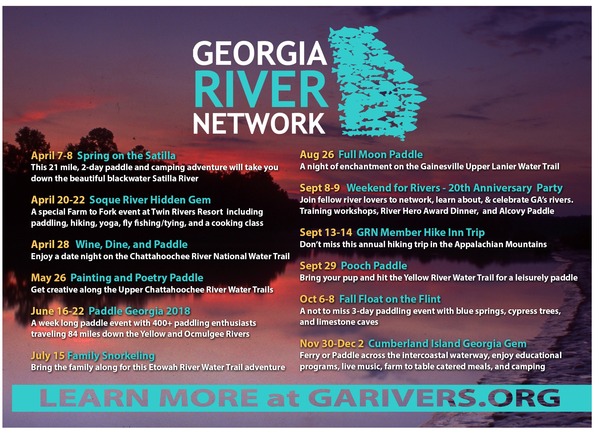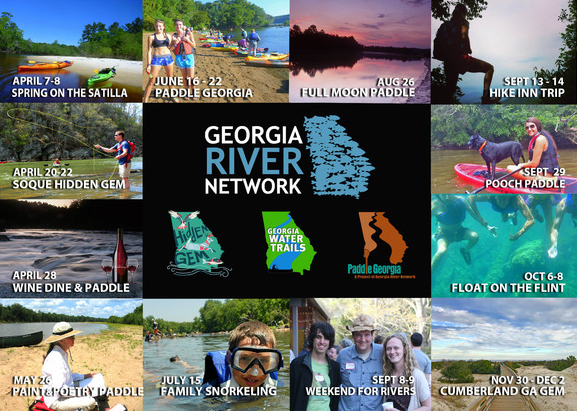 ---
Coal Ash Paddle on Lake Sinclair


Join us for the Georgia Water Coalition's Lake Sinclair Coal Ash Paddle on March 17th for an eye opening presentation and paddle to the Plant Branch coal ash ponds on Lake Sinclair in Milledgeville, GA. Coal ash is the waste left over from burning coal. It contains toxic metals and cancer-causing
chemicals. It can be stored in ponds near coal plants or in your local landfill.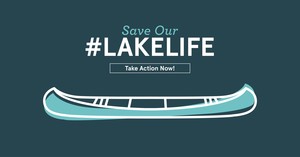 Learn more about the dangers of coal ash and how to
engage your elected officials in preventing this pollution from entering our waterways.

Boats will be limited to the first 30 people, Register Today!


---
Spring on the Satilla - Almost Sold Out!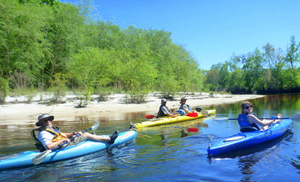 Spring on the Satilla is the ultimate South Georgia river adventure. In early April while north Georgia is just emerging from the winter doldrums, the Satilla River in far southeast Georgia will be brimming with life… (and in early April, not brimming with the eternal heat of summer!).

For two nights you'll tent camp atop Long Bluff at rustic Satilla Lodge overlooking the river and over the course of two days of paddling you'll experience nearly 21 miles of this blackwater gem where moss-draped cypress and tupelo crowd the banks and where it seems oxbow lakes and sloughs radiate from every bend.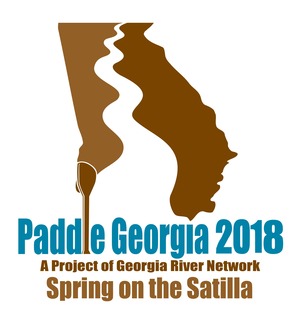 Educational programs, catered meals, campfires and camaraderie round out a weekend of leisurely paddling and first-rate camping. Join us April 6th through the 8th for an amazing weekend!

Registration is open now and spaces are filling up fast, reserve your spot on The Georgia River Network website!
---
River Critter Highlight: River Otters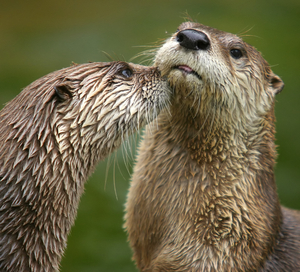 Also known as Lutra canadensis, river otters belong to the weasel family. Long and slender compared to muskrats and beavers, they can reach lengths over 4 feet. These otters are most active from late evening to early morning and reside in lakes, rivers, streams, marshes and ponds and use these waterways as their primary means of travel. They mostly live in solitude in vegetation or dens called holts and are rarely seen during daylight. Their diets vary based on their location in the state and consist mostly of fish but can also include crab, alligator, muskrats, birds, or insects. Not only do river otters help control populations of their prey, they are also important indicators of the health of rivers and their surrounding ecosystems. Where there are not river otters to be found, it is likely a sign of a polluted waterbody or surrounding ecosystem.
Fun River Otter Facts
Otters use scent posts along paths of travel to communicate with other otters

Unlike sea otters who float on their backs, river otters swim on their stomachs

River otters can stay underwater for up to 8 minutes, and can swim up to 6.8mph

Otters do not use a layer of fat for warmth, but rather trap air in their fur, allowing them to stay warm

River otter population is currently estimated to be around 100,000

River otters typically live around 8 years in the wild
Learn more about River Otters and other river creatures
---
GRN is looking for the following new or gently used items for our office: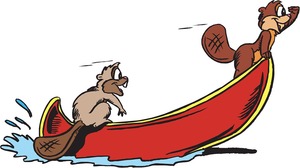 Sit on top kayaks, recreation kayaks, tandem kayaks, and canoes - in good shape

Graphic design and printing services

Donated office space in Athens

Adobe Creative Suite software

Covered trailer
Email info@garivers.org or call 706-549-4508 if you would like to donate any of these items.
---
Georgia River Network is a member group of EarthShare of Georgia

— a non-profit federation of over 60 Georgia non-profits, all of which work to educate, conserve, or protect our air, land, and water throughout Georgia. Through workplace giving campaigns at participating companies, EarthShare raises funds for the member group non-profit organizations in Georgia. Employers who include EarthShare as part of their annual pledge campaign empower their employees with additional ways to improve their world. EarthShare of Georgia, as part of the EarthShare national employee giving program, is part of a network representing more than 400 environmental groups working locally, nationally and internationally. You can support Georgia River Network easily through the annual campaign.

If your company would like add an EarthShare giving campaign, contact Dana at dana@garivers.org. Learn more at the EarthShare website.
---
Protect Georgia! Sign Up for Advocacy Alerts!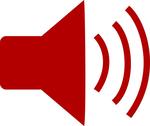 GRN members can stay up-to-date on issues affecting clean water, the health of our rivers, and Georgia's vital natural resources by signing-up for Protect Georgia action alerts. Protect Georgia is a collaborative effort among environmental and conservation organizations throughout the state to educate and mobilize their memberships with an electronic action alert system. This system provides the conservation community with a powerful means for getting their collaborative message out to elected officials, administrative decision makers, and leaders in big business and industry. The system automatically allows you to easily contact your senator, representative, or other decision makers via e-mail when an important decision is pending or a vote is scheduled.
To sign up go to www.protectgeorgia.org.
---
Not on Facebook? Get GRN and other River News in Your RSS Feed
Want to see what is going on each day in the world of Georgia rivers? Go here: http://garivernews.wordpress.com. Click on the "follow" button in the bottom right corner, enter your email address, and our daily news will be delivered to your inbox.
---