News
1. GRN Annual Conference – Register Now
2. Paddle Georgia Internship Open

Workshops/Conferences/Calendar Items
3. Paddle Georgia – Save the Date
4. Wild & Scenic Film Festival - Atlanta
5. Sign Petition to Protect Georgia's Water
6. ICL Leadership and Fundraising Programs
7. Georgia Adopt-A-Stream Conference – Stone Mtn
8. National River Rally - Utah
9. Non-profit Board Seminars - Athens
10. Educator Workshop at the Len Foote Hike Inn
11. SE Adaptation Planning Workshop - Atlanta
12. NTEN Technology Conference – Atlanta

Group Spotlight
13. Ogeechee Canoochee Riverkeeper Event

Resources
14. Five Internal Controls
15. Tracking Volunteer Time
16. Does It Matter When You Mail to Your Donors?

Fundraising Deadlines
17. Grants
---
1. GRN 2010 Annual Conference – Registration Open
A River Runs Through It: Our Stories and Our Work from Headwaters to the Sea February 19-20, 2009, GRN's 10th Annual Conference will be held on Jekyll Island, Georgia at the Jekyll Island Convention Center. Each year, Georgia River Network puts on a conference for water advocates all over the state of Georgia. GRN is committed to providing an interesting and compelling annual conference, full of useful information, interesting speakers and lots of time to talk to one another about the issues that affect us all.
Visit http://www.garivers.org/events/conferences/2010/home.html.

3 Informative Tracks

What the Water Wars Mean for Georgia Today: In this track, we will look at the history of the water wars between Alabama, Florida and Georgia, recent developments, and the opportunities and threats our rivers face due to the water wars.
Environmental Issues on the Coast: This track will explore the current environmental issues on the coast and discuss what is being done by groups to address those issues.
Watershed Protection and You: This track, hosted by Georgia Adopt-a-Stream, will focus on monitoring pollution and river health for the layperson.

Friday Workshops
• Telling Your River Stories with Janisse Ray
• Bacterial Sampling Training and Biological and Chemical Recertification with Georgia Adopt-a-Stream
• "Get the Dirt Out" Train the Trainer

Networking, Exhibits and Fun
• A Friday night party featuring live music, awards ceremony, food, drinks, and a live and silent auction
• Fun field trips Sunday morning!

Register Now!

Presenting Sponsor
REI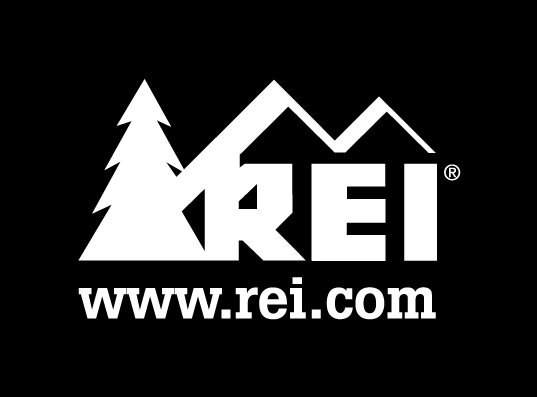 Party and Awards Sponsor
R.E.M.
Stack & Associates
Stormwater Systems




Breakfast Sponsors
Fish Action Response Team
Flint Riverkeeper
Upper Etowah River Alliance
Upper Chattahoochee Riverkeeper





Supporting Sponsor
Coosa River Basin Initiative
Imogene Ingle
Tallulah River Watershed Council

Contributing Sponsors
American Rivers
Appalachian Outfitters
Lee Becker
Broad River Outpost / Altamaha Coastal Tours
Broad River Watershed Association
Environment Georgia
Georgia Conservancy
Len Foote Hike Inn
Ogeechee-Canoochee Riverkeeper
Upper Oconee Watershed Network

Partner
Georgia Adopt-a-Stream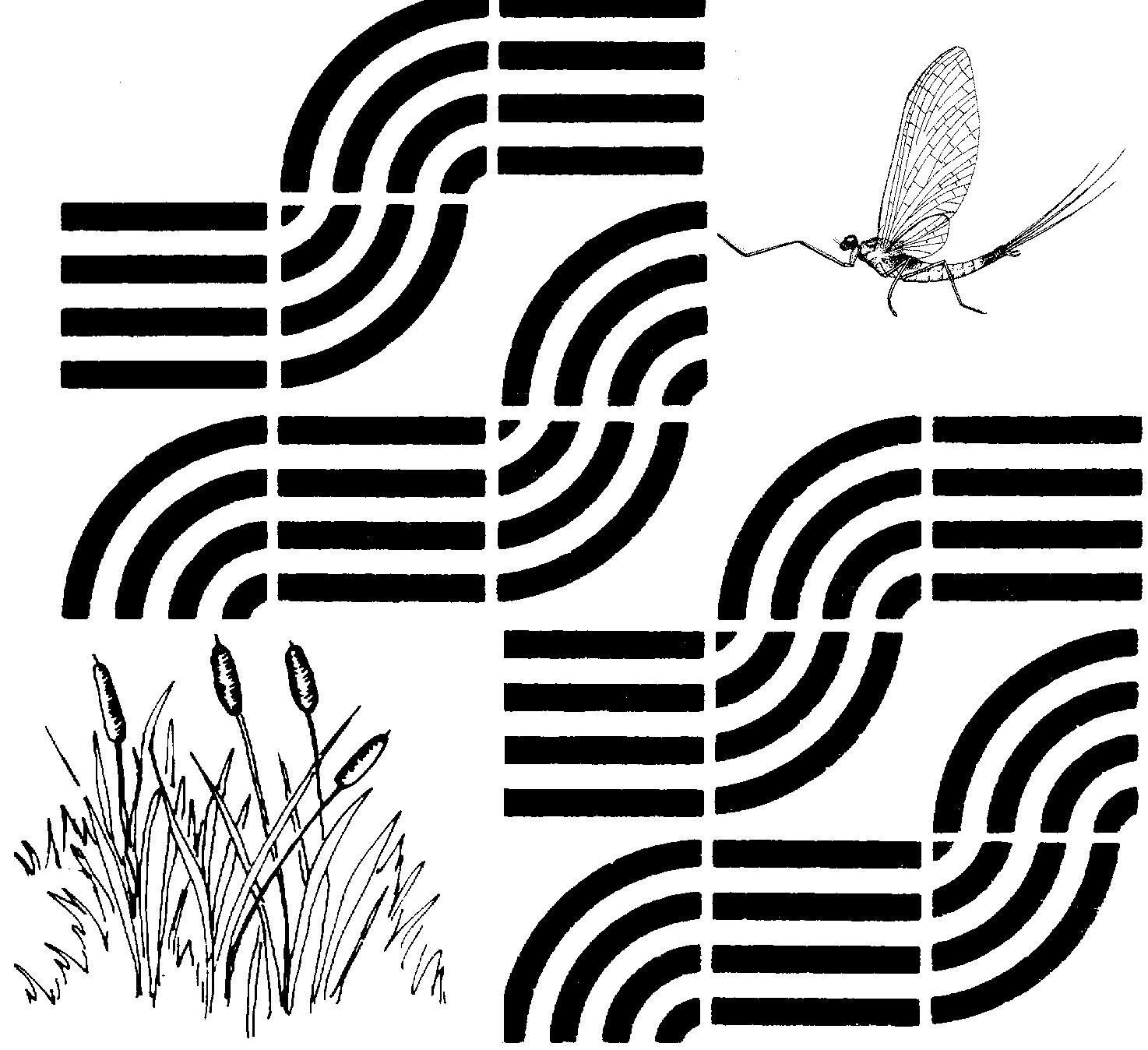 2. River Jobs
Paddle Georgia Internship Open
Visit http://www.garivers.org/resources/jobs.html for the job descriptions.

3. Paddle Georgia 2010 – Save the Date June 19-25
This summer, join fellow paddling enthusiasts for Paddle Georgia, a week-long, 80-mile canoe/kayak adventure on North Georgia's Broad and Savannah rivers from Elberton to Augusta and experience Georgia as you never have before.

•Daily paddle trips averaging 11 miles
•Nightly camping with meals, games, entertainment and educational programs
•Tours of industrial facilities, historic sites and more
•Scientific research including chemical and biological water monitoring
•Companionship and camaraderie with hundreds of fellow paddlers
•Fundraiser for Georgia River Network, Broad River Watershed Association and Savannah Riverkeeper

The website will be updated soon and registration will open in February. Learn more at http://www.garivers.org/paddle_georgia/pghome.html.

Sponsors:
River Protector Sponsors
Georgia Power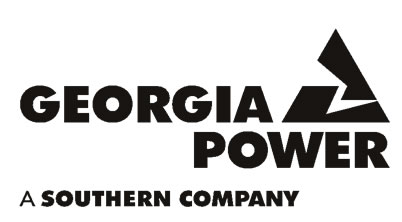 River Rapids Sponsors
CYA Agency
International Paper
REM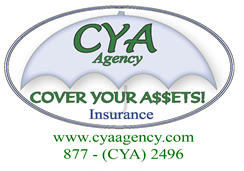 Contributing Sponsors
Oglethorpe Power
China Clay Producers


4. Wild & Scenic Film Festival – Atlanta
Save the Date for the the 3rd Annual Wild and Scenic Environmental Film Festival
Sunday, March 7, 2010 ~ Tara Theater in Atlanta
Tickets go on sale February 3rd
With a growing public awareness for the environment, the Wild and Scenic Environmental Film Festival aims to increase this groundswell through inspiring and educational films which hopefully will motivate people (and YOU) to go out and make a difference in their community and around the world. AND IT'S COMING TO ATLANTA AGAIN IN 2010! Whether it is the struggle for environmental justice, information on renewable energy or an educational tale about an endangered species, the films expose people to forward-thinking ideas and global awareness. We choose films that not only highlight the concerns but provide solutions, reaching people through beautiful imagery like the sweeping landscapes of the Tallgrass Prairie or the grandeur of the rivers around the world. Upper Chattahoochee Riverkeeper, Georgia River Network and Georgia ForestWatch have partnered to bring together the best of these award winning environmental films in a total three-hour program. To be presented March 7, 2010 there will be up to a dozen films of varying lengths, concluding with a local interest piece. If you are interested in sponsoring this event call Doug Barnes at 706-549-4508.
Sponsors to Date: Patagonia, Chevron, Turner Foundation, REI, Whole Foods and 92.9 Dave FM

5. Sign Petition to Protect Georgia's Waterways
Over 900 people have now signed the No Water Grabs petition – can you? Go to www.nowatergrabs.com to let your elected leaders know you want all Georgia waterways protected. Georgia is home to more than 70,000 miles of rivers and streams, but with a population of 9.8 million people, these abundant water resources are being strained. This is especially true in Metro Atlanta, where half of the state's residents are located. Some believe that the abundant water resources of Georgia's smaller cities should be piped to Metro Atlanta to support its continued growth. This process is usually referred to as "interbasin transfer" because water is moved from one river basin to another and not returned. Such transfers could significantly impact the economic future of Georgia's smaller communities and threaten the natural heritage of our state. A better alternative is water conservation and efficiency. Metro Atlanta could save between 130 and 210 million gallons of water per day by implementing water efficiency and conservation. Interbasin Transfers are costly, very controversial and would take a long time to provide drinking water. The cost of efficiency measures range from $0.46 to $250 per 1,000 gallons saved or new capacity. Water efficiency FIRST is the most cost-effective and timely solution.
Let your elected leaders know you want all Georgia communities and waterways protected – go to www.nowatergrabs.com today and tell your friends!

6. ICL Leadership and Fundraising Programs
2010 ICL Executive Director Leadership Program and Complete Fundraiser Program
Begins May 2010 near Chicago IL. Become a highly effective executive director through this 9-month ICL intensive program. Move your organization forward with practical tools and guidance tailored to your organization. Expand your peer network with other leaders. The program includes 2 sessions, interim/follow up coaching as well as interaction with a network of peers/other participants. The initial session includes skill-building, problem solving and action planning. The second session is attended with a board member and is focused on integration.

2010 Complete Fundraiser Program - Apply Now (year-long intensive program)
Diversify your income, increase revenue, and engage your whole organization in fundraising through this year-long program of training, support, and expert consulting. Visit www.icl.org.

7. Georgia Adopt A Stream Conference
Confluence 2010: Georgia Adopt-A-Stream's Volunteer Conference
February 27, 2010 at Stone Mountain Park
As the word implies, this event will bring volunteers together from the headwater streams to the coastal estuaries to further educate them about our waterways and nonpoint source pollution. This will be a great opportunity to share experiences, knowledge and advice, as well as honor their collective efforts that have positively influenced water quality within the State of Georgia over the past 11 years. For more information, please visit www.GeorgiaAdoptAStream.org or contact the State Office at 404.675.6240.

8. National River Rally - Utah
February 5 Early Mayfly Discount Registration Ends
March 19 Scholarship Request Deadline
May 21-24 River Rally!
Visit http://www.rivernetwork.org/programs/national-river-rally

9. Non-profit Board Seminars - Athens
The Nonprofit Program of the Terry College of Business, University of Georgia, announces its Board Member Seminars for Winter/Spring Semester 2010. The popular seminars, which are available without charge to nonprofit board members and directors, will be held on the following Wednesdays in 2010: Feb. 24; Mar. 24. The seminars are held from 8:30 a.m. until 4:00 p.m. in the Tate Center on the UGA campus and cover the following topics: Responsibilities of Board Members, Strategic Planning, Working with Volunteers, and Fund Raising. Boards may send up to four members at one time. Each person must register and receive a confirmation; we don't just "hold" seats for your organization. You may register for the Seminars online at the Program's website page:
http://www.terry.uga.edu/management/non_profit/information/register.php. Online registration for each seminar opens one month before each seminar. Or, contact the Nonprofit Office at 706-542-3750 or send an email to nonprofit@terry.uga.edu.

10. Educator Workshop at the Len Foote Hike Inn – North Georgia
This workshop is for Georgia Educators working with grades 5-12. (Informal educators and senior or graduate preservice educators may also apply.) The workshop will emphasize the importance of conservation of natural resources, with special attention given to Georgia's wildlife, forests and forest products. Participants will learn hands-on practical exercises that can supplement their classroom curricula and student projects. The first 30 selected applicants who submit their application form, fee, and essay, will have the opportunity to spend three days and two nights at the Len Foote Hike Inn. The $100 includes lodging, breakfast for two days, lunch for one day, and supper for two days, Project Learning Tree (PLT) book, Project WET book, T-Shirt, and Amicalola State Park parking fee. Participants may also earn 2 Professional Learning Units (PLUs) - prior approval from your county will be needed. Participants will be taken on first come, first served basis and the quality of the essay will be taken into consideration. The deadline to apply is April 10, 2010. Participants will be notified by May 1, 2010. The workshop fee of $100.00 will be refunded if you are not accepted. Note: Moderate physical exertion will be required to attend the workshop because of the 5 mile hike in and out. Participants will meet at 9 AM on June 23rd to hike in (please pack a lunch) and depart at 10 AM on June 25th to hike out (completing the hike/program by about 1 PM). Visit http://www.eeingeorgia.org/net/calendar/details.aspx?c=3279725&s=86712.0.68.4863

11. Southeast Adaptation Planning Workshop – Atlanta
EPA's Office of Water, Office of Air and Radiation, and Region 4 will host the Southeast Adaptation Planning Workshop in Atlanta, Georgia, on February 2-3, 2010. The goal of the workshop is to explore how stakeholders from across the Southeast can work together to adapt to climate change now and in the future. The workshop will highlight two important Southeastern sectors affected by climate change: coastal and water resources. During the workshop, organizers intend to use adaptation planning for coastal and water resources as a departure point to discuss adaptation planning for a wide range of potentially impacted sectors. As such, participation is encouraged by the wide range of stakeholders who have a role to play in climate change adaptation in the Southeast. For additional information, visit: http://epa.gov/region4/clean_energy/conferences.html.

12. NTEN Technology Conference - Atlanta
The Georgia Center for Nonprofits is excited to announce that in 2010 we will collaborate with NTEN, a national organization whose mission is to help all nonprofits skillfully and confidently use technology to meet community needs and fulfill their nonprofit missions. This is an incredible opportunity for professional development – of all kinds….over 90+ workshops, opportunities for networking, exhibitors, inspiring keynote speakers, awards, service projects, social events, and much more! April 8 – 10, 2010 in Atlanta, Georgia at the beautiful Omni Hotel @ CNN Center. Register online at: www.gcn.org.

13. Five Internal Controls for the Very Small Nonprofit
Visit http://www.blueavocado.org/node/485

14. Ogeechee Canoochee Riverkeeper Wormsloe Event
February 6. Visit www.ocrk.org for details.

15. Tracking Volunteer Time to Boost Your Bottom Line
Visit http://www.blueavocado.org/content/tracking-volunteer-time-boost-your-bottom-line-complete-accounting-

16. Does it Matter When You Mail to Your Donors?
Read this article at http://www2.guidestar.org/rxa/news/articles/2010/the-timing-of-your-mailings.aspx?source=jan10nwsltr

17. Fundraising Deadlines
The following foundations are either new to our list of grants or have upcoming deadlines to submit proposals. To view grant makers that give throughout the year, visit our website at http://www.garivers.org/resources/tools/grants.html.

Abelard Foundation East is a family foundation with a forty-year history of progressive funding. The Foundation is committed to supporting social change organizations which reflect, through membership or grassroots participation, the communities in which they are based; expand community control over economic, social and environmental decisions affecting the community's well-being; and build a strong informed voice on public policy issues. The Foundation's eastern office reviews applications for organizations east of the Mississippi. The eastern office accepts proposals throughout the year. However, applications mailed by March 15th will be reviewed for the spring meeting and applications mailed by September 15th will be reviewed for the fall meeting. Visit
http://foundationcenter.org/grantmaker/abelardeast/.

AEC Trust Technical Grants are made to charitable organizations seeking technical assistance. Visit https://online.foundationsource.com/public/home/aec. Deadlines: April 1 and September 1.

AGL Resources support environmental stewardship projects such as clean air, conservation, & green space. Unsolicited grants are welcome but are rarely approved. Deadline: Quarterly. Visit http://www.aglresources.com/community/guidelines.aspx.

Ben and Jerry's Foundation provides grants ranging from $1,000 - $15,000 for grassroots organizing that leads to environmental change and addresses the root causes of environmental problems. Letters of inquiry may be submitted at any time and are reviewed three times a year. Click here for more information: http://www.benjerry.com/foundation/.

BoatU.S. Foundation for Boating Safety and Clean Water is seeking nonprofit groups to help educate mariners about good environmental habits with grants of up to $4,000 for clean boating projects. Clean Water grants are designed to educate boaters on issues such as petroleum pollution prevention, pumpout education, and littering prevention. They are looking for projects that encourage boaters to learn to love their waterways - education projects that help boaters understand and appreciate their local boating habitat, as well as learn hands-on boating strategies that will keep the water and local habitat healthy and accessible for future boaters. To view previous grant projects, learn more about aquatic nuisance species, or download an application, please visit http://www.BoatUS.com/Cleanwater/grants. Applications must be e-mailed or postmarked by midnight February 28, 2010.

The mission of the Educational Foundation of America is to improve individual lives and their surroundings through education and awareness, in hopes of bettering humanity and the world we inhabit. The Foundation's areas of interest include the environment, reproductive freedom, theatre, drug policy reform, democracy, peace and national security issues, education, medicine, and human services. Letters of inquiry may be submitted by email at any time. Visit http://www.efaw.org.

EPA Care - The 2009 U.S. Environmental Protection Agency CARE Cooperative Agreement Request for Proposals (RFP) is now available on-line at: http://www.epa.gov/air/grants_funding.html#0902. Around $3 million was available in 2009 to support community-based partnerships to reduce pollution at the local level through the Community Action for a Renewed Environment (CARE) program. Examples of past projects include addressing abandoned, contaminated industrial and residential properties in Gary, Ind., dealing with agriculture-related toxics in Yakima County, Wash., and reducing air emissions from diesel trucks and buses in Woonsocket, R.I. Since 2005, the grants to reduce toxics in the environment have reached over 60 communities in over 30 states. Applications for the CARE grants are due March 9, 2010. Eligible applicants include county and local governments, tribes, non-profit organizations and universities. 2010 grants is available at: http://www.epa.gov/care.
Environmental Protection Agency: Source Reduction Assistance Grant Program EPA annually awards grants and cooperative agreements under the Source Reduction Assistance (SRA) Grant Program to support pollution prevention/source reduction and/or resource conservation projects that reduce or eliminate pollution at the source. The grant program does not support projects that rely on reducing pollution by using recycling, treatment, disposal or energy recovery activities. This solicitation announces that EPA's Regional Pollution Prevention (P2) Program Offices anticipate having up to $130,000, per region, to issue SRA awards in FY 2010. EPA will issue the awards in the form of grants and/or cooperative agreements. All funding will be awarded and managed by the EPA Regional P2 Program Offices. All of the forgoing estimates are subject to the availability of Congressional appropriations. Visit http://www07.grants.gov/search/search.do?&mode=VIEW&flag2006=false&oppId=50765

The Five-Star Restoration Matching Grants Program, administered by the National Fish and Wildlife Foundation, provides grants on a competitive basis to support community-based wetland, riparian, and coastal habitat restoration projects. Supported projects should build diverse partnerships and foster local natural resource stewardship through education, outreach and training activities. The stars in "Five-Star" are the partners, funders, and participants necessary to complete the project. Projects should involve diverse partnerships of ideally five organizations, including schools, universities, businesses, community groups, local governments, nonprofit organizations, foundations, etc. Applications are due in mid February each year. Visit http://www.epa.gov/owow/wetlands/restore/5star/.

The Home Depot Foundation makes grants to 501(c)(3) tax exempt public charities for several purposes including community cleanup. Grants typically range from $10,000 to $50,000. Preference is given to proposals that encourage volunteerism and community engagement that result in the restoration or conservation of community and wildland forests for a healthier environment that address one or both of the following: restore urban or rural forests for environmental and economic benefit using community volunteers in planting and maintenance efforts, promote sustainable forestry management to ensure responsible harvesting and use of wood resources. Proposals are accepted throughout the year, and grants are awarded four times a year. Visit www.homedepotfoundation.org.

The American Honda Foundation supports projects in the areas of youth and scientific education. The Foundation defines "youth" as prenatal through 21 years of age. "Scientific education" encompasses the physical and life sciences, mathematics, and the environmental sciences. The Foundation provides grants for K-12 education, higher education, and other nonprofit organizations that focus on youth and/or scientific education. Only projects that are national in scope will be considered for funding by the Foundation. Application deadlines are February 1, May 1, August 1, and November 1 of each year. Visit http://corporate.honda.com/america/philanthropy.aspx?id=ahf.

The Impact Fund awards grants to non-profit legal firms, private attorneys and/or small law firms who seek to advance social justice in the areas of civil and human rights, environmental justice and/or poverty law. They seek to provide funding for public interest litigation that will potentially benefit a large number of people, lead to significant law reform, or raise public consciousness. The Impact Fund has awarded over $4 million in general and donor-advised grants, since its inception. The Impact Funds awards grants four times per year, with the average grant size being $10,000 - $15,000. The maximum grant amount awarded to any single applicant per year is $25,000. Pre-applications reviewed 4 times a year. Visit
http://www.impactfund.org/pages/grants/grants.htm.

Ittleson Foundation supports innovative pilot, model and demonstration projects that will help move individuals, communities, and organizations from environmental awareness to environmental activism by changing attitudes and behaviors. Initial letters of inquiry due by April 1st or September 1st. Visit http://www.ittlesonfoundation.org/enviro.html.

Mary Reynolds Babcock Foundation - Babcock Foundation funds the development of skills for local leaders to engage in state policy, formal and informal coalitions in inclusive communities to solve community problems, and projects to address poverty and racism. Deadlines: February 1 or July 1. For more information, visit http://www.mrbf.org/apply/.

Mead Westvaco Foundation's primary focus is to enhance the quality of life in communities where MeadWestvaco has major operations and where MeadWestvaco employees and their families live and work. This includes providing direct grant support and encouraging active management and employee leadership involvement and volunteerism. Priorities for contributions in small and/or rural communities, where there are fewer sources of contributions, often address a broad range of needs. Support for urban communities is generally more targeted. Additionally, the Foundation seeks to provide leadership for advancing research, education and public dialogue on public policy issues of special interest, such as the economy, regulation and environmental stewardship. Proposals for grants are accepted throughout the year. Grants range from $250 to $10,000. Visit http://www.meadwestvaco.com/index.htm.

Norcross Wildlife Foundation provides funding for equipment and publications. Grants range from $1,000 - $5,000. Visit http://www.norcrossws.org/.

The Jessie Smith Noyes Foundation promotes a sustainable and just social and natural system by supporting grassroots organizations and movements committed to this goal. The Foundation provides support to organizations nationwide in the following funding categories: Protecting the Health and Environment of Communities Threatened by Toxics; Advancing Environmental Justice; Promoting a Sustainable Agricultural and Food System; and Ensuring Quality Reproductive Health Care as a Human Right. Applications are accepted throughout the year. Visit http://www.noyes.org/.

Project AWARE Foundation is committed to the conservation and preservation of the aquatic environment and its resources throughout the world. The Foundation will consider funding projects that focus on its priorities: coral reef conservation, shark protection, aquatic ecotourism, aquatic education (particularly for youth), and direct conservation activities in both marine and freshwater for up to $10,000. Projects which incorporate public education, grassroots involvement, and research that leads to conservation are examples of the types of projects the Foundation supports. The application deadlines are March 15, June 15, September 15, and December 15, annually. Visit http://www.projectaware.org.

RBC Blue Water Project - Support for Water Stewardship Programs
The RBC Blue Water Project, an initiative of the Royal Bank of Canada, will provide $50 million in grants over ten years to support programs that foster a culture of water stewardship in the United States, Canada, the Caribbean, and the United Kingdom. The initiative's specific grantmaking priorities are Watershed Protection and Access to Safe Drinking Water. Applications are currently being accepted for Leadership Grants, ranging from $25,000 to $500,000, that support local, regional, national, and trans-border organizations for projects that address the initiative's priorities. The application deadline is March 22, 2010. Visit the website for detailed information about the initiative and Leadership Grant application guidelines http://www.rbc.com/community/donations/blue-water.html.

River Network/MillerCoors Watershed Protection Grants
River Network announces that they are again partnering with MillerCoors
to award $50,000 in watershed protection grants! Projects that are eligible for funding will be focused on agricultural and water issues. This may include working with agriculture organizations, individual farmers, Soil & Water Conservation Districts or others involved with the farming community. Projects will be expected to provide long-term benefits to water quality, quantity and/or public education. Funds are available for projects currently underway. There are no geographic restrictions. This is a contest program with direct public involvement deciding final awardees. From the pool of submitted proposals, eight finalists will be chosen by committee. The eight chosen proposals will be posted on River Network's website, and the public encouraged to vote for their favorite project. The top vote-getting proposal will receive $25,000. The 2nd place vote-recipient will receive $15,000. The 3rd place vote recipient will receive $5,000. The 4th - 8th vote-recipients will each receive $1,000. Apply by February 8, 2010. Visit
http://www.rivernetwork.org/news/rivernetwork-millercoors-50000grantsRFP-2010

Sapelo Foundation's Environmental Protection Program addresses such issues as water and air quality, sprawl and sustainable development, corporate effects on rural communities, and the protection and management of natural resources. Currently, the primary focus is a strategic campaign addressing water resource management and policy in Georgia. The Trustees meet to consider grants twice each year. Deadlines for submission of proposals are September 1 and March 1. Grants range from $1,000 to $75,000. The average award is between $10,000 and $25,000. Visit http://www.sapelofoundation.org for more details.

Techsoup - Discounted Computer Software
Click on this website to purchase computer software at great prices. Must be 501c3. www.techsoup.org.

Town Creek Foundation - The Foundation supports programs that engage citizens in challenging the unsustainable use of natural resources and in protecting biological diversity. Strategies supported are grassroots activism, monitoring the enforcement of environmental laws, public policy advocacy, collaborative opportunities, media outreach, and model or demonstration projects fostering sustainable policies and practices. Deadline March 12, 2010. Visit www.towncreekfdn.org.
The Toyota Tapestry grant program, sponsored by Toyota Motor Sales, U.S.A., Inc. and administered by the National Science Teachers Association, will award 50 grants of up to $10,000 each and a minimum of 20 "mini-grants" of $2,500 each are available to K-12 teachers of science residing in the United States or U.S. territories. The deadline for submitting proposals is January 18, 2010. Visit
http://www.nsta.org/programs/tapestry/.

The mission of Wildlife Forever is to preserve America's wildlife heritage through conservation education, preservation of habitat, and management of fish and wildlife. Grants from Wildlife Forever support habitat restoration and acquisition, research and management, and educational projects throughout the United States. Special emphasis is placed on grassroots programs that involve local conservation, sportsmen's, or outdoor recreation groups. All Wildlife Forever grants are challenge grants, and funds must be matched on at least a one-to-one basis. The application deadlines for 2010 are January 1 and July 1. Visit the Wildlife Forever website to review the grantmaking criteria and download the application forms. Visit http://www.wildlifeforever.org/grants/overview.aspx

Join Georgia River Network
If you find News Stream and other information and services provided by Georgia River Network useful, we would appreciate your financial support! Visit www.garivers.org and join today!

To be removed from this list, send an email requesting removal to info@garivers.org.